$32.99
AUD
Category: true crime
  The gripping true story of the notorious Claremont serial murders and the nation's longest and most expensive investigation to catch the killer In the space of just over year in 1996-7, three young women disappeared from Claremont, an upmarket suburb in central Perth. When two of the young women were found murdered, Australia's longest and most expensive investigation was established. More than twenty years later, an unlikely suspect was arrested based on forensic evidence that also linked the murders to two previous vicious rapes. The Claremont Killings, by local newsman Bret Christian, is a riveting story of young lives cut short, a city in panic, an investigation riddled with error and incompetence, and a surprising twist that absolutely no one saw coming. ...Show more
Barrenjoey Road
by Ruby Jones; Neil Mercer (As told to)
$34.99
AUD
Category: true crime
A gripping expose of a notorious cold case 1978. An idyllic beachside community. A series of abductions and rapes. So what happened to Trudie Adams? The disappearance of 18-year-old Trudie Adams while hitchhiking home on Sydney's northern beaches in 1978 left her family and community devastated. When police began to investigate, the dark underbelly of the so-called 'insular peninsula' was exposed, where surfers ran drugs home from Bali, teenagers hitchhiked everywhere due to the lack of public transport, gangs of men prowled the beaches and the roads, and predators abducted and raped countless young women, crimes rarely reported or investigated. Inspired by the award-winning #1 podcast and ABC TV series and containing new revelations never previously revealed, Barrenjoey Road is the gripping expose of why the case was never solved. It takes us all the way to the top, from a criminal perpetrator with a lifelong record and links to organised crime who was never formally accused, to police corruption at the highest level. ...Show more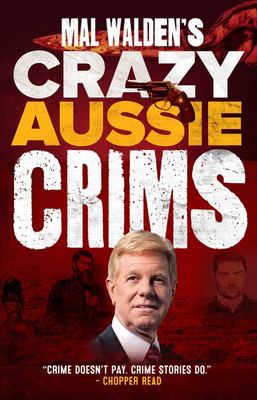 $24.99
AUD
Category: true crime
We are fascinated by true crime stories. Psychologists say one of the main reasons for our obsession is that it gives us an opportunity to feel relieved when we discover someone else is the victim! But while living in a world of rapid social, political, economic, and technological change, true crime ca n also provide us with comfort and reassurance when we discover 'good overcomes evil' and that 'crime really does NOT pay'. In this collection of Crazy Aussie Crims, some of whom Mal Walden has met personally, the reader is taken on a journey of discovery of some of Australia's most notorious, and bumbling, criminals.   ...Show more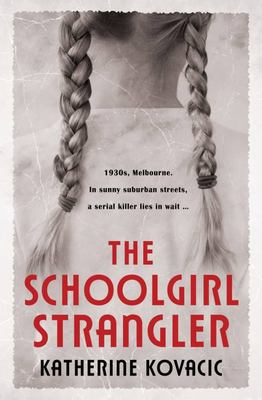 $32.99
AUD
Category: true crime
The shocking true story of a serial killer in 1930s Melbourne.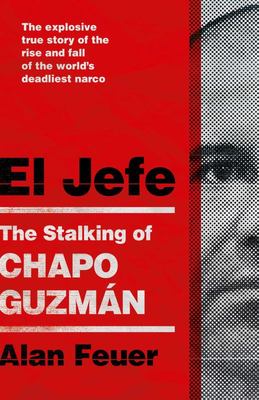 $32.99
AUD
Category: true crime
"As portrayed in the hit Netflix series Narcos, Guzman was the most legendary and notorious of the deadly Mexican cartel leaders. As leader of the deadly Sinaloa drug cartel, he was one of the most dangerous men in the world. His nickname El Chapo translates as 'shorty', but there was no question about his power as El Jefe, 'The Boss'. His fearless climb to power, his brutality, his charm, his taste for luxury, his penchant for disguise, his multiple dramatic prison escapes, his unlikely encounters with Sean Penn—all of these burnished the image of the world's most famous outlaw. It's not surprising that his story inspired the writers of a top-rating drama. El Chapo's Robin Hood-like appearances at rural Mexican restaurants to the unlikely role a twenty-four year old 'IT guy' played in his downfall – make for a surprising, cinematic story. He was finally captured by US and Mexican law enforcement in a daring operation years in the making. From El Chapo's humble origins to his conviction in a Brooklyn courthouse, this is the definitive story of his life by the New York Times criminal justice reporter Alan Feuer's whose gripping coverage of his trial went viral. There will be other 'El Chapo' narratives, but author Alan Feuer is in a unique position. Feuer's mastery of the complex facts of the case, his unparalleled access to confidential sources in law enforcement in both the US and Mexico, and his powerful understanding of disturbing larger themes—what this one man's life says about drugs, walls, class and money —will ensure that this is the one book to read about 'El Chapo'. " ...Show more
$24.99
AUD
Category: true crime
The story of a death, a policeman, an island and a country.The Tall Manis the story of Palm Island, the tropical paradise where one morning Cameron Doomadgee swore at a policeman and forty minutes later lay dead in a watch-house cell. It is the story of that policeman, the tall, enigmatic Christopher Hu rley who chose to work in some of the toughest and wildest places in Australia, and of the struggle to bring him to trial. Above all, it is a story in luminous detail of two worlds clashing - and a haunting moral puzzle that no reader will forget.Selected for 'Best books of the year' lists by Ali Smith, Colm T ibin, Matt Condon, Peter Carey, Salon.com, The Globe & Mailand Dwight Garner in The New York Times. 'The country's finest work of literature so far this century. A haunting moral maze, described with such intimate observation and exquisite restraint that I kept pausing to take a breath and silently cheer the author ... I n her tale of the fatal collision between two 36-year-old males, black Cameron Doomadgee and white Senior Sergeant Chris Hurley, Hooper ... has produced an Australian classic.' Robert Drewe, The Age'Hooper followed the case and its main characters for two and a half years, and she does their complexity a remarkable justice ... Extraordinary.' Alison McCulloch, New York Times Book Review'A gripping, heart-stopping piece of true-crime reportage ... Deserves the widest possible audience.' Brian Schofield, Sunday Times (UK) ...Show more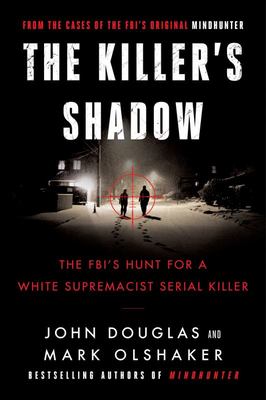 $27.99
AUD
Category: true crime | Series: Cases of the FBI's Original Mindhunter Ser.
The legendary FBI criminal profiler and international bestselling author of Mindhunter and The Killer Across the Table returns with this timely, relevant book that goes to the heart of extremism and domestic terrorism, examining in-depth his chilling pursuit of, and eventual prison confrontation with Jo seph Paul Franklin, a White Nationalist serial killer and one of the most disturbing psychopaths he has ever encountered.Worshippers stream out of an Midwestern synagogue after sabbath services, unaware that only a hundred yards away, an expert marksman and avowed racist, antisemite and member of the Ku Klux Klan, patiently awaits, his hunting rifle at the ready. The October 8, 1977 shooting was a forerunner to the tragedies and divisiveness that plague us today. John Douglas, the FBI's pioneering, first full-time criminal profiler, hunted the shooter--a white supremacist named Joseph Paul Franklin, whose Nazi-inspired beliefs propelled a three-year reign of terror across the United States, targeting African Americans, Jews, and interracial couples. In addition, Franklin bombed the home of Jewish leader Morris Amitay, shot and paralyzed Hustler magazine publisher Larry Flynt, and seriously wounded civil rights leader Vernon Jordan. The fugitive supported his murderous spree robbing banks in five states, from Georgia to Ohio. Douglas and his writing partner Mark Olshaker return to this disturbing case that reached the highest levels of the Bureau, which was fearful Franklin would become a presidential assassin--and haunted him for years to come as the threat of copycat domestic terrorist killers increasingly became a reality. Detailing the dogged pursuit of Franklin that employed profiling, psychology and meticulous detective work, Douglas and Olshaker relate how the case was a make-or-break test for the still-experimental behavioral science unit and revealed a new type of, determined, mission-driven serial killer whose only motivation was hate. A riveting, cautionary tale rooted in history that continues to echo today, The Killer's Shadow is a terrifying and essential exploration of the criminal personality in the vile grip of extremism and what happens when rage-filled speech evolves into deadly action and hatred of the "other is allowed full reign. The Killer's Shadow includes an 8-page color photo insert. ...Show more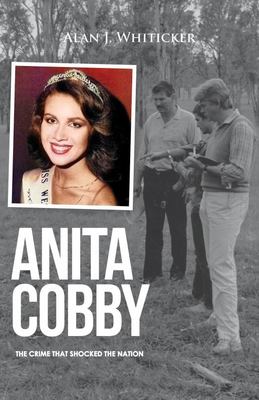 $19.99
AUD
Category: true crime
The abduction, rape and murderof 26 year old nurse Anita Cobbyin the Western Sydney suburb ofBlacktown in February 1986 shockedhardened detectives, the widercommunity and ultimately the entirenation.That five young men from adjoiningsuburbs were responsible localthieves and hoods with nothing to fear or lose horrified theentirenation. Quickly captured, they were found guilty oftheir crimes and jailed for life, their papers marked never tobe released . ...Show more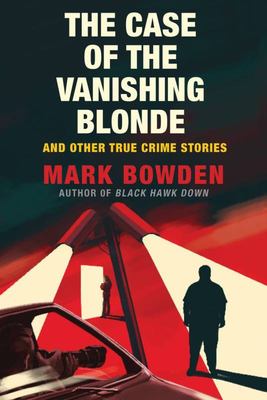 $29.99
AUD
Category: true crime
From Mark Bowden, a 'master of narrative journalism' (New York Times), comes a true crime collection both deeply chilling and impossible to put down.
$32.99
AUD
Category: true crime
The gripping and revealing inside story of Australia's most notorious armed robbers.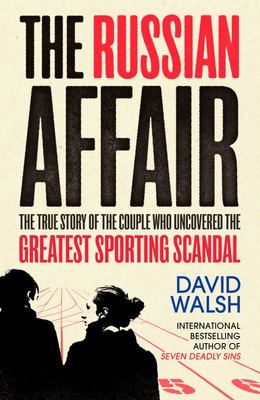 $32.99
AUD
Category: true crime
It was the story that shocked the world: Russian athletics was revealed to be corrupt from top to bottom, with institutionalised doping used to help the nation's athletes win medals they did not truly deserve. There had always been suspicions, but now WADA had the clearest evidence of what had gone on. As a result, Russia was banned from international athletics until they could show that they were competing clean. With the Rio Olympics imminent, it was a shattering blow to the country's prestige. At the heart of it all, however, was a very personal story of a couple who had risked everything. Vitaliy Stepanov had been part of the Russian anti-doping squad, and during his work he had met and fallen in love with Yuliya, one of the country's most promising 800m athletes. But soon Vitaliy discovered that his bride was not all she seemed: she was taking performance-enhancing drugs. It could have been the end of their relationship, but instead they decided they would reveal the scale and the scope of the corruption in Russian athletics - the bribes, the drugs, the abuse. At enormous personal risk to their marriage and even their lives, they recorded and filmed athletes and officials involved in the scandal, and then escaped to Germany to pass on their devastating evidence. Now, with award-winning journalist David Walsh, the man who broke the Lance Armstrong story, they reveal the full truth of what went on in Russia, and the corrupt system that surrounded everything they did. But it is not only an unrivalled and comprehensive account of the biggest sporting scandal, it is a warm and human story of a couple fighting to tell the truth and to save their family at the same time. ...Show more