$29.95
AUD
Category: reference | Series: Australian Dictionaries/Thesauruses/Reference Ser.
The Australian Pocket Oxford Dictionary (APOD) is an indispensable guide to English as it is written and spoken in Australia. First published in 1976, the APOD is Australia's bestselling dictionary. Extensive and versatile, this dictionary is firmly established as Australia's favourite reference in scho ols, homes, and offices and provides unrivalled coverage of Australian English. Featuring over 500 new words, this eighth edition of the APOD commemorates 30 years of the Australian National Dictionary Centre at the Australian National University in Canberra. To celebrate this anniversary, a limited number of copies will feature a special edition cover. ...Show more
$19.99
AUD
Category: reference | Series: Collins Essential Ser.
The perfect word reference for daily use. With practical usage notes, and a fantastic supplement, this is the ideal thesaurus to take your language use and knowledge further. 300,000 synonyms and antonyms. Specially tailored to meet the needs of the user at home, school, or in the office, with all the w ords and alternatives you might need, as well as a huge choice of opposites. This thesaurus is based on the Collins Corpus, a 4.5-billion-word database of today's English. The clear, accessible layout makes the thesaurus easy to use and ensures users can find the language they need when they need it. Includes a 16-page crosswords supplement. ...Show more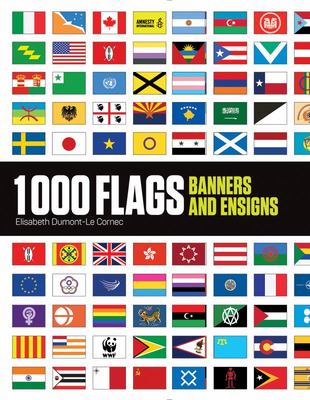 $29.95
AUD
Category: reference
A guide to the world's flags, their history and design. Did you know that the flag of the United States has been modified 32 times? And that the Jolly Roger is still flown today? Every flag raised through time has a remarkable history tied to the identity and history of whoever is flying it. 1000 Flags reveals the significance and meaning of a flag's graphic components and introduces the major types of flag, with additional focus on the unusual and the unexpected. The book covers:   Flag definition, composition and forms: What makes a flag To hoist the colors: White, black, red, green, blue, yellow and orange To prove sovereignty: The history of a national flag; Maritime pavilions To honor lineage: Heraldry in history to the present To glorify the past: The oldest flags; selection of historical flags; History of some national flags A flag to reflect change: Countries that have had the highest number of flags A flag to reveal religion: Christianity, Islam, Hinduism, Buddhism, Judaism; Procession banners A flag to reveal identity: Regional belonging, Cultural belonging A flag to reveal convictions: Protest flags, Organizational flags A flag to show strength or intimidate opponents: Weapons; Pirate symbols A flag to communicate intention: The 36 maritime signal pavilions and their associations A flag to impose rules: Competition flags, Beach flags.   Topics of special focus include the genesis of the Union Jack; the most used colors; the birth of a flag; confederation flags, such as Panafrican and the European Union; LGBTQ and friends flags, such as Leather Fetish and Genderfluid Pride; and Racing Flags. By way of a fascinating survey of flag design, 1000 Flags provides a unique overview of world geopolitics, history, and political movements. It is an interesting reference book and will be a long-lived selection for schools, libraries and retail. ...Show more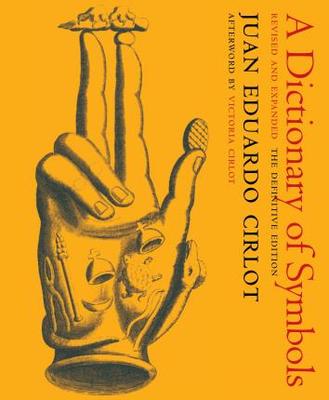 $42.99
AUD
Category: reference
From the Egyptians on, no form of learning was more vital to the ancient world than the knowledge of symbols, and it was no less important to the civilizations of the Orient, even into modern times. In the Occident, thinking about symbols shaped the great art of the medieval age, and, to a very large ex tent, the new developments of the renaissance and the baroque, before gaining a distinctly new importance with the discovery of the "unconscious" in the twentieth century. The poet and art critic Juan Eduardo Cirlot's Dictionary of Symbols first came out in 1958; soon translated into English, it has since proved an indispensable and endlessly stimulating resource for scholars and students of fields from art to literature to psychology to philosophy. Whether discussing the nature of the Mandala, the symbolic dimensions of the cow, heron, hippopotamus, or planet Saturn, Cirlot's book is an unrivaled source of information, instruction, inspiration, and simple pleasure. This new, expanded edition of the Dictionary includes new entries as well as an epilogue by Cirlot's daughter Victoria discussing her father's poetry and work as an art critic and its close connection to Surrealism. ...Show more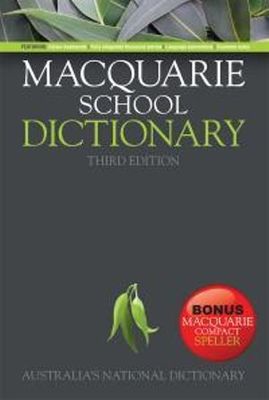 $29.95
AUD
Category: reference | Series: Macquarie Series
Australia's National Dictionary, the third edition of the best-selling Macquarie School Dictionary provides students with a fully updated, authoritative and user-friendly guide to language in both its traditional and contemporary usage. Entries have been especially selected from the Macquarie Dictionary database to meet the needs of students in the secondary school years. This new edition features: ? More than 19,000 colour headwords and over 32,000 definitions ? Over 1,000 new entries including headwords such as vodcasting, webzine, helicopter parenting and chick lit ? Fully integrated thesaurus entries for almost 5,000 definitions ? Screened panels with notes on grammar and language conventions ? A simple re-spelling pronunciation system ? Appendices on spelling and other useful language references Get your BONUS Macquarie Compact Speller with every Macquarie School Dictionary! ...Show more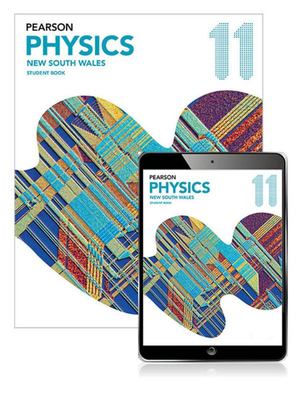 $83.95
AUD
Category: reference
Introducing the Pearson Physics 11 for New South Wales Student Book. Fully aligned to the Stage 6 Senior Science Syllabuses. Reader + gives you access to the eBook version of your Student Book as well as bonus multimedia assets. It's built to work both online and offline making content easily available anytime, anywhere in every school. Learners can quickly navigate through their ebooks, read them, take notes and save bookmarks. The access code will give 27 months access to the Reader+ eBook from the date of activation. Reader+ integrates multimedia (audio/video) and interactive activities that enhance and extend the reading experience. ...Show more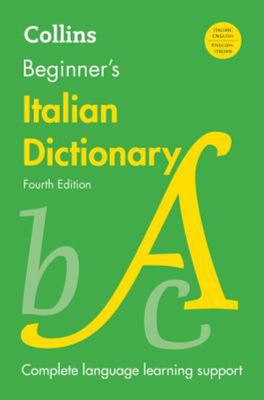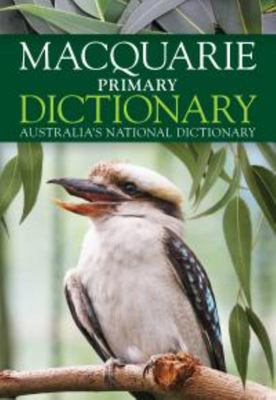 $34.95
AUD
Category: reference
A small, low-level monolingual English dictionary for beginners and pre-intermediate learners of English. Using a learner's dictionary for the first time can be daunting, but the Cambridge Essential English Dictionary makes that first step easier for learners with short definitions that are easy to unde rstand, and lots of example sentences to put the language into context. Mapped to a ground-breaking research programme, English Profile, this brand new edition of the Cambridge Essential English Dictionary now clearly marks essential vocabulary that students need to know at A1-B1 levels and helps students successfully prioritise learning. Ideal for KET, PET and Starters, Movers and Flyers Tests preparation. ...Show more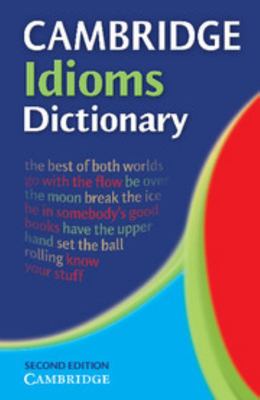 $43.95
AUD
Category: reference
This new edition of the Cambridge Idioms Dictionary explains over 7,000 idioms current in British, American and Australian English, helping learners to understand them and use them with confidence. * Fully updated with new idioms, e.g. think outside the box, play out of your skin, the new black * New, a ttractive page layout with idioms in colour for easy reference * Clear explanations and example sentences for every idiom * Most common idioms highlighted so students know which to learn * Topic section covering useful language areas, e.g. agreeing and disagreeing, telling stories ...Show more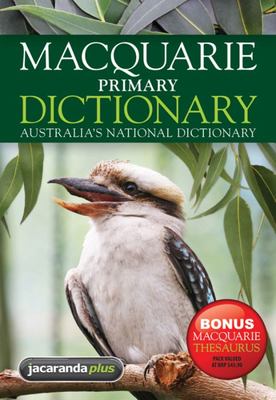 $29.95
AUD
Category: reference | Series: Macquarie Series
The Macquarie Primary Dictionary is based on its forerunner, the Macquarie Junior Dictionary. Under its new title, it has been fully revised based on the research undertaken for the fifth edition of  The Macquarie Dictionary. As a primary dictionary, it is designed specifically to develop and consolidat e the language acquisition of upper primary students.Key features include:• Over 12,300 colour headwords with definitions in clear, natural language• More than 700 new words including words with an environmental focus such as carbon capture and ecological footprint• Sample phrases and sentences to show words in context• A simple re-spelling pronunciation guide• Other words - synonyms within dictionary entries, particularly for overused words• Word building , Word use and Word history (including Aboriginal language origins)• Shaded colour panels within the body of the dictionary for punctuation and words often confused• Appendices with grammar and spelling rules, text types, Australia's Prime Ministers, floral and faunal emblems and other useful informationThe Macquarie Primary Dictionary is not just another dictionary. It is an essential reference tool in the Australian primary classroom. Its regular use will encourage young readers and writers to use, explore and enjoy the richness of our language.  Get your BONUS Macquarie Primary Thesaurus with every  Macquarie Primary Dictionary! ...Show more