$34.99
AUD
Category: gift book
From 'the most powerful book critic in the English-speaking world' (Vanity Fair) comes an inspiring and beautifully illustrated selection of the life-changing books that none of us should miss 'Why do we love books so much?' For legendary literary critic Michiko Kakutani, books have always been an esca pe and a sanctuary, the characters of some novels feeling so real to her childhood self that she worried they might leap out of the pages at night if she left the book cover open. In Ex Libris, she offers a personal selection of over 100 works of fiction, nonfiction and poetry, with passionate essays on why each has had a profound effect on her life. From Homer's The Odyssey to The Writings and Speeches of Martin Luther King, Jr. and Margaret Atwood's The Handmaid's Tale to Elena Ferrante's Neapolitan Novels, Ex Libris covers a rich and vast range of classics, old and new, that will help build a well-rounded reader and citizen of the world. With gorgeous illustrations by lettering artist Dana Tanamachi that evoke vintage bookplates leafed between Kakutani's inspiring essays, Ex Libris points us to our next great read - and proves an unmissable reminder of why we fell in love with reading in the first place. ...Show more
$35.00
AUD
Category: gift book
A charming and beautifully-written gift book about cats and the women who love them, from internationally bestselling novelist Belinda Alexandra.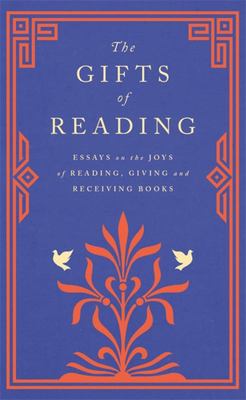 Gifts of Reading
by Jennie Orchard (Curated by); Robert Macfarlane; Jackie Morris; William Boyd; Candice Carty-Williams; Chigozie Obioma; Philip Pullman; Imtiaz Dharker; Roddy Doyle; Pico Iyer; Andy Miller
$32.99
AUD
Category: gift book
'This story, like so many stories, begins with a gift. The gift, like so many gifts, was a book...' So begins the essay by Robert Macfarlane that inspired this collection.In this cornucopia of an anthology, you will find essays by some of the world's most beloved novelists, nonfiction writers, essayists and poets.'You will see books taking flight in flocks, migrating around the world, landing in people's hearts and changing them for a day or a year or a lifetime.'You will see books sparking wonder or anger; throwing open windows into other languages, other cultures, other minds; causing people to fall in love or to fight for what is right.'And more than anything, over and over again, you will see books and words being given, received and read - and in turn prompting further generosity.'Published to coincide with the 20th anniversary of global literacy non-profit, Room to Read, The Gifts of Reading forms inspiring, unforgettable, irresistible proof of the power and necessity of books and reading.Inspired by Robert MacfarlaneCurated by Jennie OrchardWith contributions by: William Boyd, Candice Carty-Williams, Imtiaz Dharker, Roddy Doyle, Pico Iyer, Andy Miller, Jackie Morris, Jan Morris, Sisonke Msimang, Dina Nayeri, Chigozie Obioma, Michael Ondaatje, David PillingMax Porter, Philip Pullman, Alice Pung, Jancis Robinson, S.F.Said, Madeleine Thien, Salley Vickers, John Wood and Markus Zusak ...Show more
$29.99
AUD
Category: gift book | Series: Affirmations
Love is the essence of life. It's the spine-tingling, mysterious force that unites people with all those close to them. Where there is love, we truly live. The Book of Love honours the enduring power of love; it brings together a lifetime journey of cherished memories into a rich tapestry of stunning im ages ad tender words that will fill hearts with joy and gratitude. ...Show more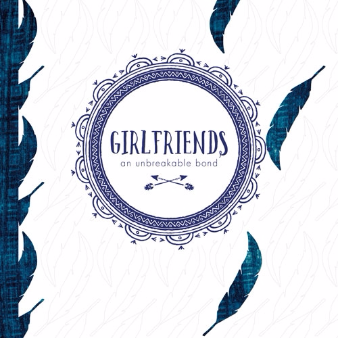 $24.99
AUD
Category: gift book
This joyful book celebrates the beautiful bond of friendship. Life is easier with girlfriends by your side. Lifting you up when you forget how, making you laugh and reminding you to be your true self.