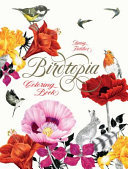 $19.99
AUD
Category: creativity
Welcome to Birdtopia - a curious black-and-white paradise where birds can be as small as insects and flowers as tall as trees. From tropical blooms to wild woodlands, Birdtopia contains a stunning selection of inquisitive birds from across the world including gentle blue tits and violet-tailed sylphs; m ajestic peacocks and Oriental darters; and striking birds of prey, such as the golden eagle and great grey owl. This beautiful colouring book for all ages contains over 70 pages of wondrous birds living in a world brimming with fantastical flora and fauna. Birdtopia also includes a key of birds and eight pages of lavishly coloured illustrations to inspire the reader. ...Show more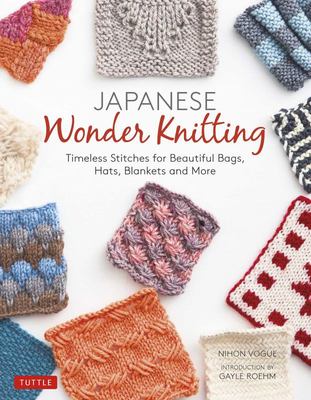 $24.99
AUD
Category: creativity
Japanese Wonder Knitting offers the perfect foray into the techniques and application of Japanese-style knitting. Japanese knitting dictionaries have quickly become the favorite go-to reference for experienced knitters all around the world, andJapanese Wonder Knitting takes this trend a step further, g iving step-by-step lessons in executing classic stitches the Japanese way. Like its companion volume,Japanese Wonder Crochet, this book introduces needleworkers to a whole new approach to classic stitches such as bubble stitches, herringbone, cockleshell, cables, smocking, entrelac and more. A swatch pattern is provided for each stitch to help knitters learn the mechanics of the stitch before applying them to larger projects. The personal and home accessory projects included provide something for every level of time commitment. A total of 23 projects are presented in this book, including: Cozy hats and neckwear Head bands for warmth and style Beautiful clutches and bags An amazing entrelac stitch shawl Clever boot liners/ankle warmers And so much more! An introduction by Japanese knitting expert Gayle Roehm explains the stitch charts as well as the differences and similarities between Japanese and Western styles of knitting. A guide to stitch symbols and extensive lessons provide visual guidance. With this book and a little practice, knitters who love Japanese knitwear and patterns will be ready to try their hand at the many wonderful fashions and home goods so many Western knitters love to make. ...Show more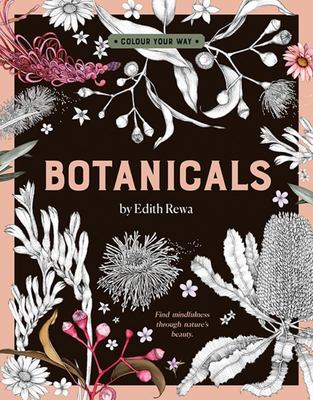 $14.99
AUD
Category: creativity | Series: Colour Your Way Ser.
Colour Your Way: Botanicals by Edith Rewa is a gorgeous colouring book showcasing the unique flora of Australia as seen through the eyes of textile designer and illustrator Edith Rewa. Includes 80 pages of blank colouring-in artwork to help you find mindfulness through nature's beauty.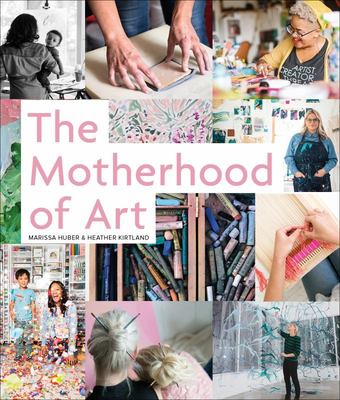 $75.00
AUD
Category: creativity
Organised in an engaging, conversational style, this collection is ideal for any mother interested in artistic work and struggling to fit creativity into her busy life. Women can read it start to finish, or pick it up for a 5-minute dose of encouragement they can lean on for balancing family life and ar t in their own way. Interviews from more than 30 women in various family situations and circumstances provide encouragement and a clear approach to the renewal and upkeep of creative pursuits throughout motherhood. Interview questions cover a range of topics, including vulnerability, smashing mental stereotypes, and tactics for regular creative practice. AUTHORS: Marissa Huber (Florida) is an artist, writer, mother, and connector. Heather Kirtland (Maryland) is a mother and artist with a BFA in painting from the Maryland Institute College of Art. They founded the online community Carve Out Time for Art to encourage other mothers to find a creative outlet. SELLING POINTS: Like brunch with girlfriends, provides encouragement and tips for balancing family life and your creative work Features 30 artistic mothers in varied circumstances who share creative ways of balancing family life Encouragement from women immersed in motherhood, determined to carve out time for their creative pursuits 320 colour photographs ...Show more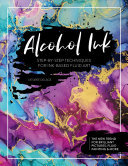 $44.99
AUD
Category: creativity
Alcohol inks have exploded onto the art scene with the rise of fluid art techniques such as paint pouring. These accessible inks can be used to create stunning abstract art, even if you're a total beginner. Through step-by-step tutorials and exercises, you'll learn everything you need to know to get sta rted with alcohol ink and how to combine techniques into incredible, bold and colourful, abstract art. As well as paintings, you'll discover inspiration and advice on using the techniques to decorate fashion and home accessories for striking handmade gifts. ...Show more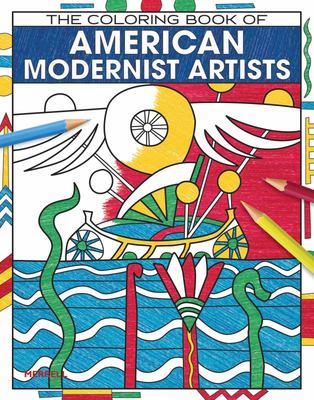 $34.99
AUD
Category: creativity
In the early decades of the 20th century, the United States underwent a period of rapid change. The pace of life accelerated as the machine age took hold, and the landscape was transformed by increasing urbanization. Artists responded in a variety of visual styles, but what they had in common was a desi re to reflect modern society and to challenge the conventions of art with a bold, energetic approach to colour and composition. The Coloring Book of American Modernist Artists presents 30 works of the period, ready for you to complete, whether by reproducing the original vibrant palettes or by experimenting and letting your creativity run free. Follow Marsden Hartley and Andrew Dasburg in finding spiritual inspiration in the wide open spaces of the American West, or immerse yourself in the atmospheric city streets as painted with the sleek lines and hard-edged forms of such Precisionists as George Copeland Ault. Max Weber's expressive still lifes reveal primitive influences and an interest in native cultures, while Jan Matulka's arrangement is more stylized and geometric. If your mood lends itself to something more abstract, be stimulated by the daring colour combinations of the Cubist-inspired work of Oscar Bluemner, or relax in the mindful contemplation of the swirl of multicoloured forms in Morgan Russell's and Stanton Macdonald-Wright's Synchromist paintings. Celebrate this important movement in the history of American art by creating your own modernist masterpieces ...Show more
$24.99
AUD
Category: creativity
Extend the life of well-worn, beloved pieces using these creative techniques. Mending With Love shows you how to apply embroidery, patching, darning, felting, stamping and a little crochet to worn pieces of clothing or household items. Instead of stowing or throwing away damaged pieces that hold happy m emories, you can employ these beautiful and sustainable ideas to give them a new life. With this book, you'll learn how to: Repair knitted and woven fabricsWork with flat and curved surfacesArtfully repair comfy, well-made socks and glovesMake a statement with creative patchingFill in holes with roving using felting techniquesUse embroidery to visibly mend frays or damage from the odd cat clawApply other tips and techniques to torn, worn, or stained favoritesCreative as well as practical, mending is both a source of pleasure and an eco-friendly fashion statement. Instead of buying more stuff with less meaning, this method allows you to hold on to the things that have a special place in your heart. As "fast fashion" has rapidly expanded, mending has re-emerged as a popular, environmentally-friendly movement around the world. ...Show more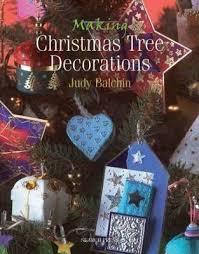 $19.99
AUD
Category: creativity
Have you ever wanted to make your own Christmas tree decorations? Judy Balchin shows you how! This book is crammed with imaginative projects that are fun and simple to create, and produce beautiful professional-quality decorations for your Christmas tree. Add some magic to Christmas! Making decorations for your Christmas tree is explained in six simple and easy-to-follow projects, ranging from stocking garlands to gift boxes. Judy Balchin's designs are beautifully and clearly shown in step-by-step photographs, allowing you to personalise your Christmas tree with attractive professional quality decorations. All of the projects are suitable for both traditional and more modern Christmas trees, allowing you to add to your existing collection or make a complete new set! This is crammed with imaginative step-by-step projects. Written by the high profile author, it is suitable for all skill levels. ...Show more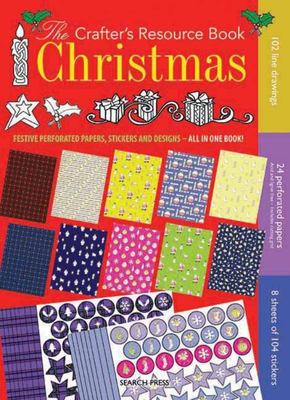 $19.99
AUD
Category: creativity
A fantastic source book packed with festive fun and seasonal ideas.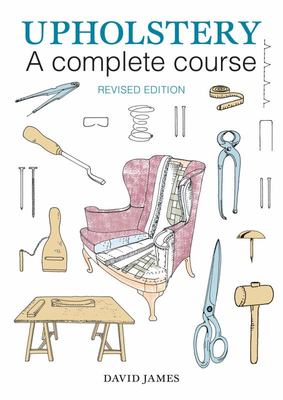 $39.99
AUD
Category: creativity
In this second updated edition David James provides an encyclopaedic guide to the techniques and materials involved in upholstery. The book covers everything from traditional handwork to the latest industrial techniques, giving a complete overview of the upholstery trade. Five step-by-step projects foll ow, to enable readers to put a few of the techniques explained into practice. Almost 500 detailed line drawings created by the author illustrate every aspect covered in the text. The book also includes detailed advice on costing for materials for the budding professional. The restorer will find a wealth of material on historical styles and techniques. This new edition includes an updated bibliography and contacts section to ensure its relevance and UK and US upholstery terms have been added. ...Show more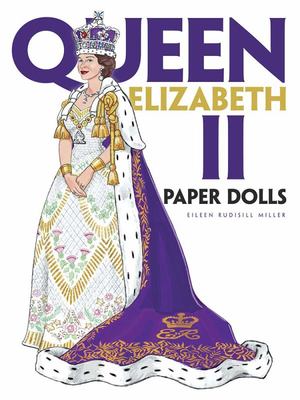 $27.99
AUD
Category: creativity
Celebrate the fairy tale life of Queen Elizabeth II, the longest reigning British monarch in history, with this majestic paper doll collection. Two dolls capture Elizabeth as a young woman and a more mature matriarch, while dozens of royal outfits feature her stunning coronation gown designed by Norman Hartnell as well as other fabulous couture that have made her a fashion icon admired worldwide. Plus, a doll and wardrobe for Prince Philip is also included. ...Show more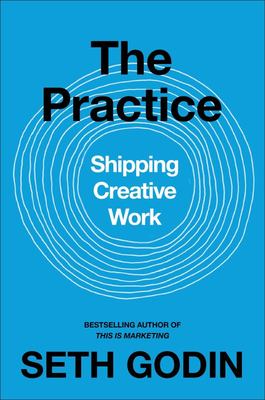 $29.99
AUD
Category: creativity
In this revolutionary little book, Seth Godin will turn your assumptions about the creative process upside down and help you to look at the world from a different angle. You will recognize your work for what it is- an act of generosity and a way to make change, as well as what it can never be, something that will make everyone happy. The Practice will help you dance with your fear, take the risks worth taking and embrace the empathy required to make work that connects with others. This breakthrough book will show you a path forward, encourage intent in every facet of your work and help you seek out constraints. You'll walk away with practical strategies for overpowering the naysayers, radically trusting your own voice and finally doing the work you were put on this earth to do. ...Show more