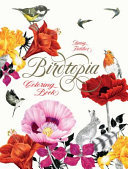 $19.99
AUD
Category: creativity
Welcome to Birdtopia - a curious black-and-white paradise where birds can be as small as insects and flowers as tall as trees. From tropical blooms to wild woodlands, Birdtopia contains a stunning selection of inquisitive birds from across the world including gentle blue tits and violet-tailed sylphs; m ajestic peacocks and Oriental darters; and striking birds of prey, such as the golden eagle and great grey owl. This beautiful colouring book for all ages contains over 70 pages of wondrous birds living in a world brimming with fantastical flora and fauna. Birdtopia also includes a key of birds and eight pages of lavishly coloured illustrations to inspire the reader. ...Show more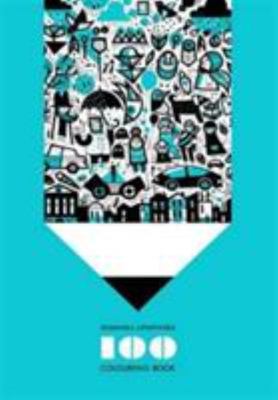 $19.99
AUD
Category: creativity
There are literally hundreds of objects to colour, decorate, trace and count in the 100 Colouring Book and hours of fun to be had in the process. Choose from 100 quirky characters; 100 beasts and birds; 100 buildings old and new; 100 ways to get around; 100 things to eat; 100 insects; 100 plants or 100 household objects. Every single object is different and all they need is some creative flair to bring them to life. Drawn in Dominika Lipniewska's bold and graphic style, this generously-sized colouring book invites children to look closely at the details that make every person, animal, plant and object visually unique and encourages them to bring their own ideas to bear on making them even more individual. ...Show more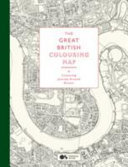 $35.00
AUD
Category: creativity
Colour your way around Britain with this exclusive book in association with the Ordnance Survey. Based on the accurate maps of the Ordnance Survey, the colouring pages explore the coasts, towns, forests and countryside of England, Scotland and Wales. It includes detailed maps of cities and other places of interest such as Heathrow Airport. It is a great gift purchase for map and colouring enthusiasts alike. ...Show more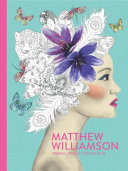 $27.99
AUD
Category: creativity
Fabulous colouring book showing inspiration shots, behind-the-scenes photographs, sketches and prints from fashion designer Matthew Williamson's 20-year archive. It includes drawings of his prints for you to colour in yourself.
$19.99
AUD
Category: creativity
Draw your own collection of fantastical creatures in the cutest style ever!
$27.99
AUD
Category: creativity | Series: Almost Everything Ser.
Whether you want to draw creatures, clothing, kites, or someone doing a handstand, How to Draw Almost Everything Volume 2 is the ultimate reference for anyone who loves to draw!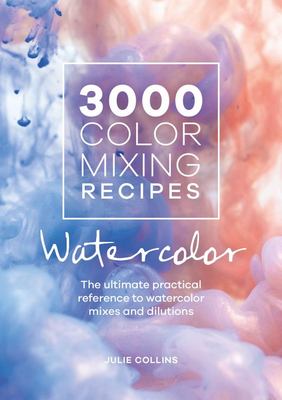 $29.99
AUD
Category: creativity
A practical and inspirational manual that shows you a huge range of color mixes in watercolor. The aim of the book is to encourage you to get to know colors well and be motivated to explore and experiment with color. Use the book as a handy reference when you want to know how to mix a specific color, or as a catalog of inspiration when seeking ideas to try in your work. The handy color viewing card included can be used to view each color swatch in isolation. This will help sharpen your perception of the color or allow you to pinpoint a specific shade to use in your own work. ...Show more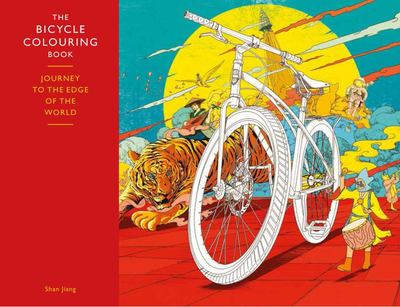 $24.99
AUD
Category: creativity
The Bicycle Colouring Book follows the fantastic journey of a bicycle exploring an unknown, fantastical world - without its rider! The book is bursting with imaginative and intricate illustrations that cry out to be coloured in amazing detail. As you colour don't forget to look out for the bicycle's cut e companion (who appears in every scene) and the illustration details that form a cleverly designed flip book. This is a stunning gift book that will appeal to lovers of cycling and urban art, as well as to committed colouring fans. ...Show more
$22.99
AUD
Category: creativity
In 365 Days of Art in Nature, Lorna Scobie, invites the reader to take a closer look at the natural world - whether that's outside on location, or inside their own home - reminding us all that regardless of whether we live in the city or the countryside, wildlife is just on our doorstep.   Observe the s low, constant pace of the nature that surrounds you every day, and use it to inspire you in your art and creativity. Activities may include visiting a particular tree four times in the year and drawing it. How has it changed? Study the colors you find in autumn leaves. Explore drawing them in different materials.   Featuring nature-inspired quotes, breakaway activities to get you outdoors and plenty of supportive prompts and tips, this book will spark your imagination and help you to open your eyes and appreciate the natural beauty in our world. ...Show more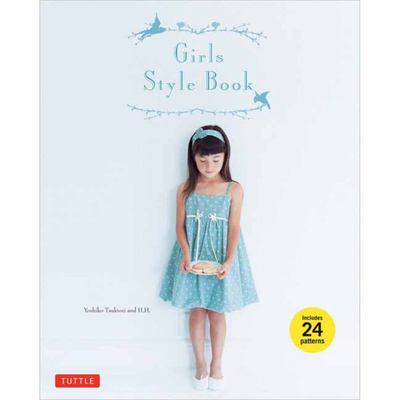 $29.99
AUD
Category: creativity
Sew cute and original clothes for your little girl with this stylish sewing book. Popular Japanese author and designer Yoshiko Tsukiori brings unique new designs and style to the do-it-yourself sewist that make it easy to create the kind of clothes little girls adore. Japanese Sewing book "Girls Style B ook" (in English) offers 24 full-sized patterns in five sizes for some of the cutest dresses, tops, outfits and accessories for girls from ages 4-10. Already loved by aficionados of Japanese fashion, this book has something for every girl's taste: relaxed, comfortable clothes that are as fun to wear as they are to look at. Projects include a wide variety of DIY-sewing dresses, tops and pants Balloon-skirted dress with matching mini-bag Classic pinafore jumper with matching bolero jacket Pretty A-line tunic with matching pants Straight and simple sun dress Summery camisole top with matching pants and hatThe patterns can be adjusted to suit your little girl's shape and size. Clear, concise diagrams and instructions make these children's clothes so easy to sew, the hardest part will be deciding what to make first! There's nothing quite like dressing your little girl in clothes she adores--made with love, made by you. ...Show more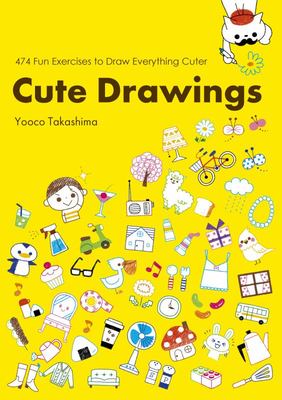 $22.99
AUD
Category: creativity
Have you ever wanted to learn to draw "cuter"? Well you're in luck Cute Drawings is a lesson book with nearly 500 samples of super cute drawings. Each is accompanied by gray traceable lines and blank spaces where you can practice your freehand. Drawing subjects range from human figures, animals and plan ts to various shapes and icons. You'll not only have tons of fun working through this book, but your drawings are sure to be cuter as a result ...Show more
$22.99
AUD
Category: creativity
365 Days of Creativity is a thoughtful and inspiring book designed to help you carve out moments of self-expression and unlock your creative potential. Lorna Scobie shows you how to experiment, explore and let go of your artistic inhibitions, encouraging you to look for creative inspiration wherever you go.   Featuring creative daily exercises and goal-setting as well as plenty of supportive prompts and tips, this fun and inspiring book will stir your imagination to put a little creativity into every day. ...Show more