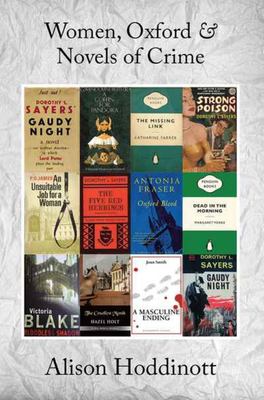 $26.99
AUD
Category: writing poetry literature
Alison Hoddinott writes about the history of crime fiction set in Oxford from the early decades of the 20th century to the present. Her emphasis is on novels written by women and the ways in which their fiction deals with both the mystery and its solution and with the situation of women within the unive rsity and in the wider community. ...Show more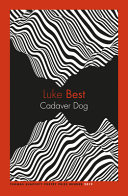 $24.99
AUD
Category: writing poetry literature | Series: UQP Poetry Ser.
When an inland tsunami floods the foothills of a mountain city, a woman survives the inundation of her home, alone. This edgy, potent verse novel circles the scene like the cadaver dog whose work it is to search for those who are missing. Reimagining traditions of bush gothic and outback horror, Luke Be st crafts a terrifying and acute psychological portrait of grief and guilt. Loss, cowardice and trauma pulse through this singular and uncompromising narrative of ecological and personal disaster. ...Show more
Cult Writers
by Ian Haydn Smith; Kristelle Rodeia (Illustrator)
$24.99
AUD
Category: writing poetry literature | Series: Cult Figures Ser.
In Cult Writers Ian Haydn Smith introduces 50 novelists deserving of a cult status. The literary genres and subjects explored within these writers' pages are rich and diverse – acting as mirrors of their genius minds: from Irvine Welsh's gritty Edinburgh streets, to Ken Kesey's drug-fuelled madness; fro m feminist trailblazer Sylvia Plath to the magical realism of Angela Carter. Discover little knowns with small, devout followings and superstars gracing the covers of magazines: each writer is special in their individuality and their ability to inspire, antagonise and delight.  Following Cult Artists, Cult Filmmakers and Cult Musicians, Cult Writers is an essential addition to any book lover's library, as well as an entertaining introduction to our weird and wonderful world of literature.The writers:  Kathy Acker, James Baldwin, J.G. Ballard, Mikhail Bulgakov, Charles Bukowski, William S. Burroughs, Octavia E. Butler, Italo Calvino, Albert Camus, Angela Carter, Colette, Maryse Conde, Julio Cortazar, Philip K. Dick, Douglas Coupland, Marguerite Duras, Ralph Ellison, Elena Ferrante, Janet Frame, Jean Genet, Joseph Heller, Michel Houellebecq, James Joyce, Franz Kafka, Ken Kesey, Chris Kraus, Milan Kundera, Ursula K. Le Guin, Doris Lessing, Cormac McCarthy, Carson McCullers, Yukio Mishima, Haruki Murakami, Anais Nin, Sylvia Plath, Thomas Pynchon, Raymond Queneau, Ayn Rand, Pauline Reage, Jean Rhys, Juan Rulfo, Francoise Sagan, J.D. Salinger, Arkady and Boris Strugatsky, Donna Tartt, Jim Thompson, J.R.R. Tolkien, Kurt Vonnegut, Virginia Woolf, Irvine Welsh. ...Show more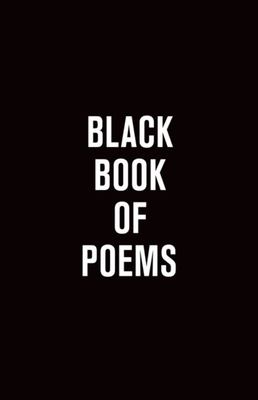 $26.99
AUD
Category: writing poetry literature
Written mostly in metered, rhyming stanzas, Black Book of Poems provides a non-threatening platform for reflection and meditation on life's most difficult challenges. This collection offers a refreshingly honest approach to life and love that feels realistic and relatable to everyone.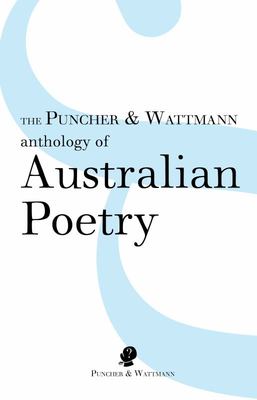 $39.95
AUD
Category: writing poetry literature
The rich diversity of Australian poetry stands in no need of makeovers or prescriptions. What will benefit it is attentive and brilliant readers, of whom John Leonard is without doubt one of its finest. - Martin HarrisonThis anthology realigns Australian poetry from a 21st century perspective, with a se lection from a wide range of living poets as well as familiar voices from the past. There is an emphasis on social observation and personal experience of Australia's changing history that gives new context to poetry by previous generations from Wright and Hope through Lawson and Paterson to Harpur, Kendall and the poets of early settlement. - Susan LeverTwo centuries of poetic achievement demonstrating - no, crying out full-throatedly - that it is our poets who manifest 'a pungent awareness that language is an inheritance we accept for alteration and renewal.' This selection is panoramic, but it also has a depth and a thoughtfulness in its clusters of poems by 164 original, funny, perplexing, and gifted poets. If you love poetry, this book will amplify that love; and if you are a teacher or student of poetry, read this anthology over and over. - Lyn McCredden ...Show more
$26.99
AUD
Category: writing poetry literature | Series: You Are Your Own Fairy Tale Ser.
"more forgetting time.more midnight dances with yourself." amanda lovelace, the bestselling & award-winning author of the "women are some kind of magic" poetry series, presents a new companion series, "you are your own fairy tale" the first installment, break your glass slippers, is about overcoming those who don't see your worth, even if that person is sometimes yourself. in the epic tale of your life, you are the most important character while everyone is but a forgotten footnote. even the prince. ...Show more
$19.99
AUD
Category: writing poetry literature
"The Crucible" is a 1952 play by the American playwright Arthur Miller. It is a dramatization of the Salem witch trials that took place in the Province of Massachusetts Bay during 1692 and 1693. Miller wrote the play as an allegory of McCarthyism, when the US government blacklisted accused communists. M iller himself was questioned by the House of Representatives' Committee on Un-American Activities in 1956 and convicted of "contempt of Congress" for refusing to identify others present at meetings he had attended. It was first performed at the Martin Beck Theater on Broadway on January 22, 1953. Miller felt that this production was too stylized and cold and the reviews for it were largely hostile (although The New York Times noted "a powerful play in a driving performance"). Nonetheless, the production won the 1953 "Best Play" Tony Award. A year later a new production succeeded and the play became a classic. It is a central work in the canon of American drama.Fuji Books' edition of "The Crucible" contains supplementary texts:* "Tragedy And The Common Man", an essay by Arthur Miller.* Excerpts from Nathaniel Hawthorne's magnus opus "The Scarlet Letter", a narrative of the Salem Witch trials.* A few selected quotes of Arthur Miller. ...Show more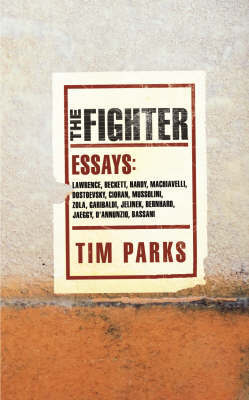 $59.99
AUD
Category: writing poetry literature
"One of Britain s outstanding novelists, Tim Parks has also published two acclaimed essay collections, Adultery and Other Diversions and Hell and Back. This new volume finds him as provocative and entertaining as ever. The title piece addresses D.H. Lawrence s fundamental belligerence and how all the si gnificant relationships in his life, including those with his readers and critics, were characterized by intense intimacy and ferocious conflict. Elsewhere there are literary essays on tension and conflict in the work of Beckett and Hardy, Bernhard and Dostoevsky, amongst others. Parks is also known for his acerbic chronicles of Italian life and here are essays on Mussolini, Macchiavelli and the Medici. Besides discussing questions of history, politics and literature, The Fighter also takes on the serious issue of World Cup football. Above all, these are essays whose ideas and themes call to each other in the most unexpected and ironic ways. From the wide variety of subjects emerges a consistent and convincing picture of a world that forever resists the writer s embattled attempts to wrap it up in language. Muscular and energetic, The Fighter is a wonderful display of engagement ...Show more
$17.99
AUD
Category: local
More Menacing than the Menacing Moors, the Great Metropolis harbours evil and deviltry far more sinister than Dartmoor could offer - it is not for nothing that Watson describes London as the great cesspool draining the Empire of its dregs. Its evil stems from the hearts of the most heartless of men, evi l against which a group of stalwart Londoners is determined to act. Knowledge is power and forewarned is forearmed, it is said, but fore-knowledge is fragile and Sherlock must balance probability with instinct, caution with decisiveness, when warned of impending disaster for both City and Realm. Allan Mitchell's stirring stanzas of reeling rhyme once again stretch back to an earlier era to witness the never-ending battle between Sherlock Holmes and the Menacing Metropolis. ...Show more