$32.99
AUD
Category: writing poetry literature
It's an old cliché that books 'transport you'; but as any avid reader will tell you, there's far more to them than that. Alongside comfort and retreat, books offer insight into ourselves and others; they tell us how the world is, was or might be; they are windows into other worlds, whose meanings resona te through the ages. It's this multiplicity that is at the heart of bibliotherapy, the ancient practice of reading for therapeutic effect.Reading the Seasons charts the evolution of a friendship through candid letters between bibliotherapists Germaine Leece and Sonya Tsakalakis. Ignited by a shared love of reading, of finding a book for every occasion, every emotion - both for themselves and for their clients - their conversations soon confront life's ups and downs. The authors they reach for range from Stephen King to Javier Marias, Helen Garner to Maggie O'Farrell, as they reflect upon loss, change, parenting, careers, simple pleasures, travel, successes, fears and uncertainty. Reading the Seasons not only offers an entryway to new titles but affirms the power of books to console, heal and hold us together as friends and as individuals. ...Show more
To My Country
by Ben Lawson; Bruce Whatley (Illustrator)
$29.99
AUD
Category: writing poetry literature
On January 10, Ben touched the hearts of Australians with the reading of his poem To My Country in response to the Australian bushfires. This gorgeous 4 colour book combines Ben's heartfelt words with stunning illustrations by Bruce Whatley.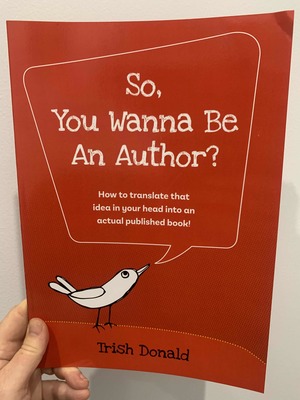 $20.00
AUD
Category: writing poetry literature
How to translate that idea in your head into an actual published book This book is for newbies, those who are brand new to the writing and publishing world and know nothing, absolutely nothing. It provides insight, guidance, advice and direction. Overview: brief industry overview and bite size advice Check list: tick off what aligns with you Journal: a starting point for ideas, thoughts and doodles What are you waiting for? ...Show more
$24.99
AUD
Category: writing poetry literature
Eileen Chong's luminous poetry examines the histories - personal, familial and cultural - that form our identities and obsessions. A Thousand Crimson Blooms is a deepening of her commitment to a poetics of sensuous simplicity and complex emotions, even as she confronts the challenges of infertility or f raught mother-daughter relations. Entwined throughout are questions of migration and belonging. Viewed as a whole, this collection is a field of flowers, aflame with light. ...Show more
$29.99
AUD
Category: writing poetry literature
'In a Time of Distance', the poem from which the collection take its title, was written at the start of the global pandemic which struck at the start of 2020, here the author reminds us of what is important in life and to focus on love, friendship and family. And it is this approach to life that makes t his collection a captivating celebration of love and friendship, of Scotland and people, of animals and books. Looking at the World through the lens of this writer, it is a better, more humane place. Throughout the collection there are moments of swoop and soar, descriptions that will make you laugh and realign your view. The author reminds us to look at the World differently, to stop once in while and look up at the sky.This collection is a quiet and fragile beauty. ...Show more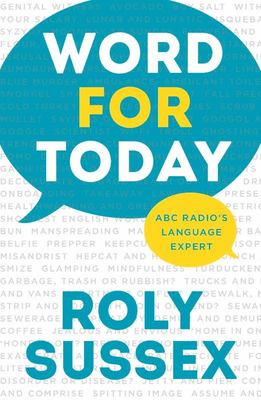 $24.99
AUD
Category: writing poetry literature
Did you know that the word salary comes from the Latin salfor 'salt', since part of the payment to Roman soldiers was in salt? That braces and suspenders used to refer to different items of clothing? Or that trolls have migrated from fairytales to online discussion forums? The English language is curren tly going through a period of tremendous ferment, growth and expansion. Old 'rules' are being challenged, or weakened. New ones are emerging. And mistakes and misuses are popping up with all the speed that the internet can provide. For over two decades, linguist Roly Sussex has documented the nature and evolution of the English Language on his popular weekly ABC Radio program 'Word for Today'. For the first time, the best of these reflections on word origins, neologisms and misuses are collected in this witty and insightful book. With Word for Today, you'll always have a word for tomorrow. ...Show more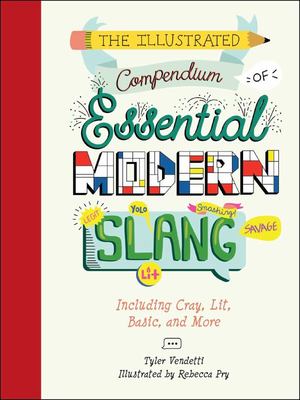 $35.00
AUD
Category: writing poetry literature | Series: Illustrated Compendium Ser.
The Illustrated Compendium of Essential Modern Slang is an illustrated dictionary of the zaniest jargon, including everything from ankle-biter to zazzy! Complete with definitions, roots, and absurd usage quotes, these 300+ words are sure to make you go, "What does that mean?" What do your grandmother, your math teacher, your soccer coach, and your booger of a brother all have in common? They all have used slang at some point in their lives! Whether they were getting "jiggy" with it in the '90s or raving about the "cat's pajamas" in the ' 20s, everyone has experienced the joy that comes with these coded exchanges. In this illustrated volume, we'll take a walk down memory lane, exploring the best, worst, and most lit terms that have ever graced the pages of the English dictionary.  Need an example? We've got plenty--300+ to be exact!--including: Canary (noun): a female singer, the likes of which you might find "chirping" along at the front of the jazzy musical group that your mom hired for your bat mitzvah. Greaser (noun): a tough guy who is as slick as the hair products that he soaks his fro' in.  Tubular (adjective): breathtaking, like the wave the dad who said it is probably cruising on. Bounce (verb): to leave quickly and suddenly before anyone can hear you use the word bounce. Tea (noun): The hot goss that your friend's been holding onto, like a literal cup of burning tea she's waiting to toss in your face when the time is right. The Illustrated Compendium of Essential Modern Slang is jam-packed with "dope" slang words, their origin stories, hilarious usage quotes, and a pronunciation guide so you can properly enunciate that funny word that no one understands. From millennial jargon to Gen Z lingo, this comprehensive collection of modern slang is sure to make you go cray (in a good way). ...Show more
$34.99
AUD
Category: writing poetry literature
Essentially, this is Clive James' desert island poems: a selection of his favourite verse and a personal commentary on each.The Fire of Joy was the final book Clive James completed before his death in 2019. It takes its title from the French expression Feu de Joie, which refers to a military celebration when all the riflemen of a regiment fire one shot after another in a wave of continuous sound: it is a reminder that the regiment's collective power relies on the individual, and vice versa.In this book, James has chosen a succession of English poems, exploding in sequence from Chaucer to the present day; they tell the story of someone writing something wonderful, and someone else coming along, reading it, and feeling impelled to write something even more wonderful. After a lifetime, these are the poems James found so good that he remembered them despite himself. In offering them to you, the main purpose of this book is to provide ammunition that will satisfy your urge to discover, learn and declaim verse.As well as his selection of poems, James offers a commentary on each: whether this is a biographical, historical or critical introduction to the poem, or a more personal anecdote about the role a particular poem has played in James's life, these mini essays provide the joy of James's enthusiasm and the benefit of his knowledge. Full of the flashing fires of poems you will not be able to forget, this book will ignite your passion and leave you with a contagious crackle rattling in your ears. ...Show more
$22.99
AUD
Category: writing poetry literature
I don't want to be remembered for One Hundred Years of Solitude or for the Nobel Prize but rather for my journalism," Gabriel Garcia Marquez said in the final years of his life. And while some of his journalistic writings have been made available over the years, this is the first volume to gather a repr esentative selection from across the first four decades of his career - years during which he worked as a full-time, often muckraking, and controversial journalist, even as he penned the fiction that would bring him the Nobel Prize in 1982. The Scandal of the Century brings together the first pieces he wrote while working for newspapers in the coastal Colombian cities of Cartagena and Barranquilla . . . his longer, more fiction-like reportage from Paris and Rome . . . his monthly columns for Spain's El Pa?s. And while all the work points in style, wit, depth, and passion to his fiction, these fifty pieces are, more than anything, a revelation of the writer working at the profession he believed to be "the best in the world. ...Show more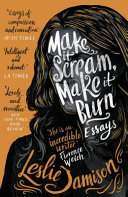 $22.99
AUD
Category: writing poetry literature
From the author of The Empathy Exams comes a profound meditation on isolation, longing and the conflicts faced by all those who choose to tell true stories about the lives of others
$29.99
AUD
Category: writing poetry literature
"The Little Red Writing Book" is a book on technique, style, craft and manners for everyone who writes and wants to do it better. It is a manual of good diction, composition, sentence craft, paragraph design, structure and planning. Enriched by examples of fine prose from great writers including Tim Win ton; flush with exercises informed by the author's expertise in both creative writing and functional prose; and written with flair, "The Little Red Writing Book" is a lively and readable guide to lively and readable writing. ...Show more
$29.99
AUD
Category: writing poetry literature
What really goes on inside a sentence? What is your subject, where is your verb, what is its tense, where is your modifier, and why does it matter? Where do you need a comma, and where do you not? Why are dashes and semicolons so misunderstood? When is it which and when is it that? In The Little Green G rammar Book, Mark Tredinnick asks and answers the tough grammar questions, big and small, with the same verve and authority readers encountered in The Little Red Writing Book. The Little Green Grammar Book does for grammar what The Little Red Writing Book did for style. It will have you writing like a writer in no time. ...Show more