$24.99
AUD
Category: mind spirit religion philosophy
What does it mean to live wisely and well in the twenty-first century? And how should we go about doing it? These are the most important questions to ask ourselves and the ones we most often avoid dealing with. This insightful, witty and generous book reveals one simple answer to the question of a good life- emotional intelligence. Emotional intelligence will not make you into a perfect person. It will not save you from moments of self-doubt, frustration or lost temper. Instead it will allow you to understand that these moments are completely normal, completely human, and that there is no such thing as perfect. There is only good enough - and that really is good enough. ...Show more
$34.99
AUD
Category: mind spirit religion philosophy
'How can I get in touch with this real self, underlying all my surface behaviour? How can I become myself?' Carl Rogers, US psychotherapist The Inner Self is a book about the ways we hide from the truth about ourselves - both as individuals and as human beings - and the psychological freedom we enjoy wh en we finally face that most searching question of all: 'Who am I, really?' Hugh Mackay, one of Australia's most respected social psychologists, explores our 'top 20' hiding places - from addiction to materialism, nostalgia to victimhood. His explanation for our evasiveness is simple but profound: we fear the demands of love. He argues that love is our highest ideal, the richest source of life's meaning and purpose, and the key to our emotional security, personal serenity and confidence. Yet Mackay exposes the great paradox of human nature that while love brings out our best, we don't always want our best brought forward. Love promotes goodness, but we don't always want to be good. Powerfully written and drawing on a lifetime of research, The Inner Self shows how we can overcome our reluctance to live lovingly and, in the process, lead more meaningful and fulfilling lives.   ...Show more
$24.99
AUD
Category: mind spirit religion philosophy | Series: Princeton ANZ Paperbacks Ser.
A lively and engaging guide to vital habits of mind that can help you think more deeply, write more effectively, and learn more joyfullyHow to Think like Shakespeare offers an enlightening and entertaining guide to the craft of thought — one that demonstrates what we've lost in education today, and how we might begin to recover it. In fourteen brief, lively chapters that draw from Shakespeare's world and works, and from other writers past and present, Scott Newstok distills vital habits of mind that can help you think more deeply, write more effectively, and learn more joyfully, in school or beyond.Challenging a host of today's questionable notions about education, Newstok shows how mental play emerges through work, creativity through imitation, autonomy through tradition, innovation through constraint, and freedom through discipline. It was these practices, and a conversation with the past — not a fruitless obsession with assessment — that nurtured a mind like Shakespeare's. And while few of us can hope to approach the genius of the Bard, we can all learn from the exercises that shaped him.Written in a friendly, conversational tone and brimming with insights, How to Think like Shakespeare enacts the thrill of thinking on every page, reviving timeless — and timely — ways to stretch your mind and hone your words. ...Show more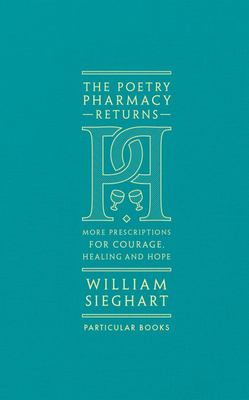 $27.99
AUD
Category: mind spirit religion philosophy
The Poetry Pharmacy is one of the best-selling (and most giftable) poetry anthologies of recent decades. Now, after huge demand for more prescriptions from readers and 'patients' alike, William Sieghart is back. This time, tried-and-true classics from his in-person pharmacies are joined by readers' favo urite poems and the new conditions most requested by the public - all accompanied by his trademark meditations (warm, witty and understanding, with just a twist of the challenging) on the 58 spiritual ailments he seeks to cure. From ageing bodies and existential crises to long-distance relationships and embracing your slovenliness, The Poetry Pharmacy Returns caters to all-new conditions while drilling further down into the universals: this time, the challenges of family life, and of living as a person among others, receive a much closer look. Perfect for the treasured friends, barely tolerated siblings, beloved aunts and revered grandparents in your life. ...Show more
$35.00
AUD
Category: mind spirit religion philosophy
In hardback for the first time, this 10th anniversary edition of the game-changing #1 New York Times bestseller features a new creative journal and a new foreword. For over a decade, Brené Brown has found a special place in our hearts as a gifted mapmaker and a fellow traveller. She is both a social sci entist and a kitchen table friend whom you can always count on to tell the truth, make you laugh, and, on occasion, cry with you. And what's now become a movement all started with The Gifts of Imperfection, which has sold over two million copies in thirty-five different languages across the globe. What transforms this book from words on a page to effective daily practices are the ten guideposts to wholehearted living. The guideposts not only help us understand the practices that will allow us to change our lives and families, they also walk us through the unattainable and sabotaging expectations that get in the way. Brené writes, "This book is an invitation to join a wholehearted revolution. A small, quiet, grassroots movement that starts with each of us saying, 'My story matters because I matter.' Revolution might sound a little dramatic, but in this world, choosing authenticity and worthiness is an absolute act of resistance." ...Show more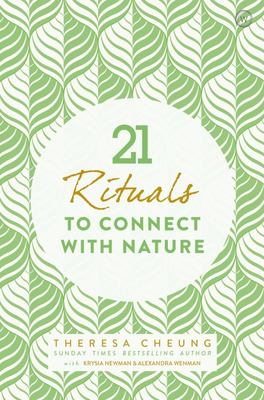 $25.99
AUD
Category: mind spirit religion philosophy
Following on from the success of Theresa Cheung's previous 21 Ritual series comes a nature-based daily practice book.  It contains 21 simple, easy daily rituals to help you tune into the natural world around you helping you to feel more grounded and connected to yourself and others.  It is well known t hat spending time in nature increases our health, vitality, and sense of wellbeing. Some researchers have linked obesity, ADHD, and other health conditions to a disconnection from nature (what Richard Louv calls 'nature-deficit disorder'). The problem is that our society has never been as far removed from nature or our natural affinities with the nonhuman world as we are today. Spending more time in nature is an obvious solution to feelings of disconnection.  Drawing on what science and psychology teach us about the benefits of connecting more to the living power of nature and how to strengthen it using the life changing power of ritual this book offers 21 powerful rituals that don't necessarily require a wilderness trek or trip to the countryside. Readers will be encouraged to perform 21 'connecting with nature' rituals every day over a three-week period as research shows that it takes around three weeks to ensure a daily ritual becomes entrenched at neural level.  Some of the rituals will need to be performed outdoors in easy to find locations but others can be performed in your home or office. The first week will focus on connecting with nature indoors, the second in the fresh air and the third at a specific location so the progression to 'wild' nature is accessible. The rituals are very easy to understand and incorporate into everyday life; some in a matter of moments and others a little while longer. ...Show more
$29.99
AUD
Category: mind spirit religion philosophy | Series: Wild Wisdom Ser.
In the ancient world there were three medicine kingdoms: animal, vegetable, and mineral. Following her previous acclaimed volumes on animal (The Illustrated Bestiary) and vegetable (The Illustrated Herbiary), Maia Toll fulfills the call for mineral with The Illustrated Crystallary, exploring the mystica l qualities of 36 fascinating crystals and minerals, including gold, silver, copper, amethyst, hematite, mica, smokey quartz, emerald, ruby, and more. Combining bits of ancient wisdom with her own insights, Toll explores the aspects and energy of each stone and, through rituals and reflections, the life guidance it might offer contemporary readers. Obsidian's shiny surface and sharp edges reflect the shadowy corners of the self and serve as the tool for cutting them loose. The sky-like color of earthly turquoise provides balance between opposing forces. The stunning illustrations of Kate O'Hara magnify the symbolism of each crystal throughout the book, and are also featured on 36 oracle cards included in an envelope bound in the back of the book.   Also available: The Illustrated Herbiary Collectible Box Set and The Illustrated Bestiary Collectible Box Set. ...Show more