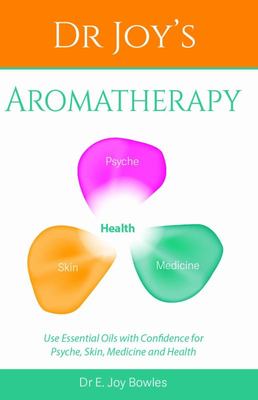 $32.99
AUD
Category: mind spirit religion philosophy
A guide to achieving the more joyful and interesting life that we know is within our grasp. One of the things we all deeply crave is a more exciting life. We know that many things have to be routine, hard and a little boring. But we also sense that, if only we could find a way, our lives could be render ed more joyful, intense, thrilling, and beautiful. This is a guide to the more exciting life we know could be ours. It isn't about the outward things we might do: travel, parachute out of airplanes, or learn a foreign language. This is a book of psychology, teaching us how we can nurture a sense of inner liberation, accept our desires and aspirations, and then have the courage to set ourselves free. Perhaps we have resigned ourselves to things that aren't fair or necessary; we have felt too constricted (and perhaps unloved) to communicate well with others, and the proper expansion of our characters has been sacrificed for the sake of compliance. Now is a chance to recover some of our spirit and become open to the full intensity, beauty, and mystery of life and to the richness of our own possibilities. Here is a guide to that more exciting life that should--and could--be ours. ...Show more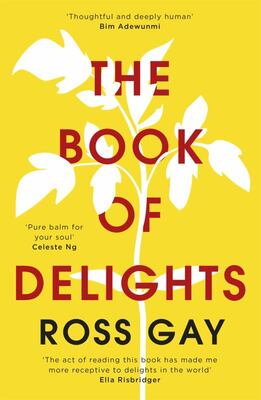 $22.99
AUD
Category: mind spirit religion philosophy
A NEW YORK TIMES BESTSELLER As Heard on NPR's This American Life 'The delights he extols here (music, laughter, generosity, poetry, lots of nature) are bulwarks against casual cruelties . . . contagious in their joy' New York Times The winner of the NBCC Award for Poetry offers up a spirited collection of short lyric essays, written daily over a tumultuous year, reminding us of the purpose and pleasure of praising, extolling, and celebrating ordinary wonders. Among Gay's funny, poetic, philosophical delights: a friend's unabashed use of air quotes, cradling a tomato seedling aboard an aeroplane, the silent nod of acknowledgement between the only two black people in a room. But Gay never dismisses the complexities, even the terrors, of living in America as a black man or the ecological and psychic violence of our consumer culture or the loss of those he loves. More than anything other subject, though, Gay celebrates the beauty of the natural world - his garden, the flowers peeking out of the sidewalk, the hypnotic movements of a praying mantis. The Book of Delights is about our shared bonds, and the rewards that come from a life closely observed. These remarkable pieces serve as a powerful and necessary reminder that we can, and should, stake out a space in our lives for delight. *** 'These charming, digressive "essayettes" surprise and challenge more than a reader might expect . . . experiences of "delight," recorded daily for a year, vary widely but yield revealing patterns through insights about everything from nature and the body to race and masculinity.' New Yorker 'Pure balm for your soul. Savor one at a time every morning, this summer, or wolf them all down en masse on a gorgeous sunny day.' Celeste Ng 'A reminder of what the personal essay is best at: finding the profound in the mundane . . . His delight is infectious. It's hard to read Gay and not to be won over.' Seattle Times ...Show more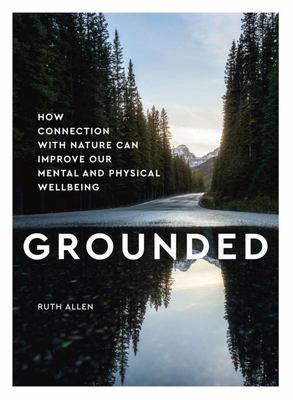 $29.99
AUD
Category: mind spirit religion philosophy
Grounded explores the concept of rewilding as an intentional way of living in the modern age that is both disconnected from nature and hyperconnected to technology. Reflecting on nature's unknowable and mysterious qualities, Grounded explores how we can therapeutically benefit from a deeper connection w ith nature, finding within it balance, stillness, solitude, resilience, contentment, activity, fearlessness - and our own wild voice. In addition to practical exercises and mindful activities, there are personal stories and thought-provoking questions that will help us understand what it means to be alive in the natural world, and in the moment. ...Show more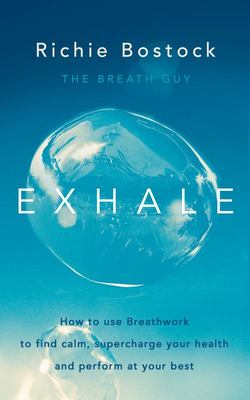 $27.99
AUD
Category: mind spirit religion philosophy
More energy, less stress, better sleep, happier lives. Isn't that what we all wish we had more of? Well, the solution is, quite literally, under your nose: your breath. From leading Breathwork practitioner, Richie Bostock, comes Exhale - a guide to learning the transformative power of breathing to help you lead a happier, healthier life. Exhale will help you master your physical, mental and emotional state in the comfort of your own home. Whether you're looking to reduce stress, improve creativity, tackle back pain or treat chronic ailments, conscious breathing has benefits for everyone. With over 40 exercises, experience the life-changing effects of Breathwork and cultivate your own breathing toolkit. With techniques inspired by traditional Sufi meditation and practices implemented by the Navy SEALS, Richie's Breathwork plan will help you find the solution to life's everyday challenges, in as little as ten minutes a day. Greater health and happiness is just a few breaths away. ...Show more
$9.99
AUD
Category: mind spirit religion philosophy | Series: Great Philosophers Ser.
'If you put me to death,' Socrates warned his Athenian judges, 'you will not easily find anyone to take my place.' So indeed it would prove, a single cup of hemlock robbing the western philosophical tradition of its founding father. Yet Socrates' influence was not so easily to be done away with. His wo rds were lovingly recorded by his devoted disciple Plato, and his teachings have survived for twenty-seven centuries. His sense of education as self-discovery and his view of philosophy as preparation for life have been the stuff of western thought at its best. So completely did Socrates embody these values, he was prepared to die in their defence. ...Show more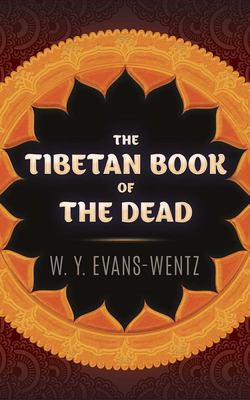 $34.99
AUD
Category: mind spirit religion philosophy
In 1919 the distinguished scholar Walter Evans-Wentz visited an Indian monastery, where he encountered the source of this famous volume. Derived from a Buddhist funerary text, it offers instructions for preparing for death and moving through the various stages of rebirth. The book has since developed in to a guide to attaining enlightenment and assuring an auspicious journey through the realms of the afterlife. ...Show more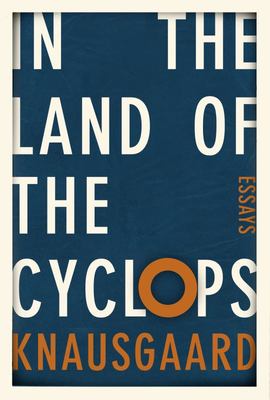 $39.99
AUD
Category: mind spirit religion philosophy
Karl Ove Knausgaard's My Struggle series broke new ground in fiction. In the Land of the Cyclops is his first collection of full-length essays to be published in English, and these brilliant and wide-ranging pieces meditate on themes familiar from his fiction. Collected here is a selection of his writin g on everything from his intense and intensely personal readings of literature, philosophy and art, to the limits on privacy, how we view ourselves and the world, and how our daily and creative lives intertwine. ...Show more
$27.99
AUD
Category: mind spirit religion philosophy
The New York Times bestselling author of The Geography of Bliss embarks on a rollicking intellectual journey, following in the footsteps of history's greatest thinkers and showing us how each--from Epicurus to Gandhi, Thoreau to Beauvoir--offers practical and spiritual lessons for today's unsettled time s. We turn to philosophy for the same reasons we travel: to see the world from a dif­ferent perspective, to unearth hidden beauty, and to find new ways of being. We want to learn how to embrace wonder. Face regrets. Sustain hope. Eric Weiner combines his twin passions for philosophy and global travel in a pil­grimage that uncovers surprising life lessons from great thinkers around the world, from Rousseau to Nietzsche, Confucius to Simone Weil. Traveling by train (the most thoughtful mode of transport), he journeys thousands of miles, making stops in Athens, Delhi, Wyoming, Coney Island, Frankfurt, and points in between to recon­nect with philosophy's original purpose: teaching us how to lead wiser, more meaningful lives. From Socrates and ancient Athens to Simone de Beauvoir and twentieth-century Paris, Weiner's chosen philosophers and places provide important signposts as we navigate today's chaotic times. In The Socrates Express, Weiner invites us to voyage alongside him on his life-changing pursuit of wisdom and discovery as he attempts to find answers to our most vital questions. ...Show more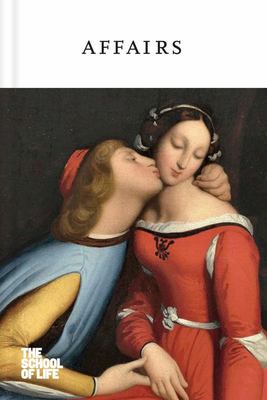 Affairs
by The School The School of Life
$19.99
AUD
Category: mind spirit religion philosophy | Series: The\School of Life Love Ser.
Our societies are remarkably confident on the matter: Affairs are terrible things and only fools, monsters and knaves would ever be involved in them. Those who are their victims deserve unending sympathy and access to a good lawyer. This stance may be clear, but it is not especially helpful or productiv e--given that, in reality, 1 in 4 of us are going to end up involved in an affair during our lifetime. This is a book written to increase our understanding of what is really at stake in affairs: it looks at why affairs happen and ventures beyond black and white caricatures. It delves into the question of what unfaithful sex means and why, despite the risks, it happens so often. Most importantly, the book seeks to help us through affairs, offering couples a better understanding of each other's motivations and moods--and, where desirable, a way to save a relationship. We have for too long either openly condemned or secretly lusted after affairs: this, finally, is a chance to understand them. "An affair is rarely a symptom of a mean-minded desire to exit the relationship; it is usually a dangerously garbled plea for intimacy and reconnection--an attempt, however wrongly enacted, by one partner to remember and communicate what they so desperately want and need from love." ...Show more