$19.99
AUD
Category: young adult
Imagine a world where all seems normal and yet nothing is - a world very much like our own, yet jarringly unlike. A world where two clandestine organisations, the Ghost Squad and the Base, are engaged in a secret battle for control of information so dangerous it could literally change life as humans hav e always known it?A bold, exciting novel with thrilling twists and turns, The Ghost Squad is a novel that will keep readers guessing - and keep them awake at night! ...Show more
$45.00
AUD
Category: young adult
A mythical monster, a kingdom in peril, an adventure that will test two children's bravery to the limit. Discover a brilliantly original fairy tale about the power of hope and friendship to triumph against all odds, from one of the world's best storytellers. The kingdom of Cornucopia was once the happie st in the world. It had plenty of gold, a king with the finest moustaches you could possibly imagine, and butchers, bakers and cheesemongers whose exquisite foods made a person dance with delight when they ate them. Everything was perfect – except for the misty Marshlands to the north which, according to legend, were home to the monstrous Ickabog. Anyone sensible knew that the Ickabog was just a myth, to scare children into behaving. But the funny thing about myths is that sometimes they take on a life of their own. Could a myth unseat a beloved king? Could a myth bring a once happy country to its knees? Could a myth thrust two children into an adventure they didn't ask for and never expected? If you're feeling brave, step into the pages of this book to find out… A beautiful hardback edition, perfect for sharing and gift-giving. Brought to life with full-colour illustrations by the young winners of The Ickabog competition.   ...Show more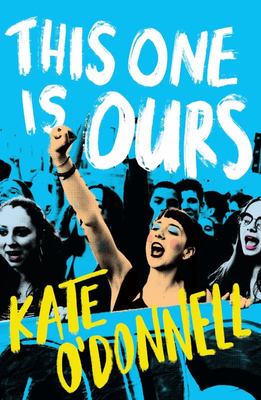 $19.99
AUD
Category: young adult
Sixteen-year-old Sofie is a dreamer, an artist and a romantic. So when she goes on exchange to Paris, she is expecting magnificent adventures of the heart and mind. Yet France isn't what she imagined. It's cold and grey, and speaking another language is exhausting. Sofie's more homesick than lovesick. But then her host sister, Delphine, and fellow artist Olivier show her a different side of Paris, and Sofie starts to question her ideas of art, beauty and meaning. Of everything. There's truth in what her best friend, Crow, has been saying all along- the world is in crisis and people need to take notice. And when a catastrophe strikes close to home, Sofie realises she needs to act. But what can one girl do? Will Sofie be able to find the courage to fight for change? This One is Ours is a call to action for anyone who feels helpless about the state of society, as well as an ode to all the tiny beautifuls that make our world worth saving. ...Show more
$19.99
AUD
Category: young adult
The latest book in the #1 bestselling Miss Peregrine's Peculiar Children series! With his dying words, H--Jacob Portman's final connection to his grandfather Abe's secret life entrusts Jacob with a mission: Deliver newly con­tacted peculiar Noor Pradesh to an operative known only as V. Noor is being hu nted. She is the subject of an ancient prophecy, one that foretells a looming apocalypse. Save Noor--Save the future of all peculiardom. With only a few bewildering clues to follow, Jacob must figure out how to find V, the most enigmatic, and most powerful, of Abe's former associates. But V is in hiding and she never, ever, wants to be found.   With enemies behind him and the unknown ahead, Jacob Portman's story continues as he takes a brave leap forward into The Conference of the Birds, the newest installment of the beloved, #1 bestselling Miss Peregrine's Peculiar Children series. ...Show more
$29.99
AUD
Category: young adult | Series: A Court of Thorns and Roses
Sarah J. Maas's sexy, richly imagined A Court of Thorns and Roses series continues with the journey of Feyre's fiery sister, Nesta.Nesta Archeron has always been prickly – proud, swift to anger and slow to forgive. And since the war – since being made High Fae against her will – she's struggled to forge t the horrors she endured and find a place for herself within the strange and deadly Night Court. The person who ignites her temper more than any other is Cassian, the battle-scarred, winged warrior who is there at Nesta's every turn. But her temper isn't the only thing Cassian ignites. And when they are forced to train in battle together, sparks become flame. As the threat of war casts its shadow over them once again, Nesta and Cassian must fight monsters from within and without if they are to stand a chance of halting the enemies of their court. But the ultimate risk will be searching for acceptance – and healing – in each other's arms. ...Show more
$35.00
AUD
Category: young adult
The Sunday Times Bestseller and New York Times Bestseller. A book of hope for uncertain times. 'Feeling a little blue? Meet the new Winnie the Pooh.' The Daily Mail 'A wonderful work of art and a wonderful window into the human heart' Richard Curtis Enter the world of Charlie's four unlikely friends, di scover their story and their most important life lessons. The conversations of the boy, the mole, the fox and the horse have been shared thousands of times online, recreated in school art classes, hung on hospital walls and turned into tattoos. In Charlie's first book, you will find his most-loved illustrations and some new ones too.     ...Show more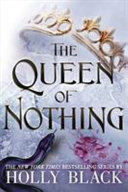 $19.99
AUD
Category: young adult | Series: The Folk of the Air
In this thrilling conclusion to the Faerie fantasy trilogy, Jude realises that Cardan will always be the more powerful. To escape him, she will have to leave behind everything she knows and everything she has worked for ...  
$16.99
AUD
Category: young adult
Pearl and Vally Cole live in a bookshop. And not just any bookshop. In 1893, Cole's Book Arcade in Melbourne is the grandest bookshop in the world, brimming with every curiosity imaginable. Each day brings fresh delights for the siblings: voice-changing sweets, talking parrots, a new story written just for them by their eccentric father.When Pearl and Vally learn that Pa has risked the Arcade - and himself - in a shocking deal with the mysterious Obscurosmith, the siblings hatch a plan. Soon they are swept into a dangerous game with impossibly high stakes: defeat seven challenges by the stroke of midnight and both the Arcade and their father will be restored. But if they fail Pearl and Vally won't just lose Pa - they'll forget that he and the Arcade ever existed.   ...Show more
$16.99
AUD
Category: young adult
Now a Major Motion Picture starring Charlie Plummer, AnnaSophia Robb, and Taylor Russell Fans of More Happy Than Not and The Perks of Being a Wallflower will cheer for Adam in this uplifting and surprisingly funny story of a boy living with schizophrenia. When you can't trust your mind, trust your hear t. Adam is a pretty regular teen, except he's navigating high school life while living with paranoid schizophrenia. His hallucinations include a cast of characters that range from the good (beautiful Rebecca) to the bad (angry Mob Boss) to the just plain weird (polite naked guy). An experimental drug promises to help him hide his illness from the world. When Adam meets Maya, a fiercely intelligent girl, he desperately wants to be the normal, great guy that she thinks he is. But as the miracle drug begins to fail, how long can he keep this secret from the girl of his dreams? "Echoing the premise and structure of Flowers for Algernon, this is a] frank and inspiring novel." --Publishers Weekly, starred review Don't miss Just Our Luck, another stunning book by Julia Walton. Coming in 2020 ...Show more
$19.99
AUD
Category: young adult
A fresh, breakout YA novel that is layered with themes of immigration, cultural identity, and finding your voice in any language. Sixteen-year-old Ana is a poet and a lover of language. Except that since she moved to New Jersey from Argentina, she can barely find the words to express how she feels. A t first Ana just wants to return home. Then she meets Harrison, the very cute, very American boy in her math class, and discovers the universal language of racing hearts. But when she begins spending time with Neo, the Greek Cypriot boy from ESL, Ana wonders how figuring out what her heart wants can be even more confusing than the grammar they're both trying to master. After all, the rules of English may be confounding, but there are no rules when it comes to love. With playful and poetic breakouts exploring the idiosyncrasies of the English language, Love in English is witty and effervescent, while telling a beautifully observed story about what it means to become "American." ...Show more
$17.99
AUD
Category: young adult
As an ex con artist, Nora has always got herself out of tricky situations. But the ultimate test lies in wait when she's taken hostage in a bank heist. And this time, Nora doesn't have an escape plan. Meet Nora. Also known as Rebecca, Samantha, Hayley, Katie and Ashley - the girls she's been. Nora didn 't choose a life of deception - she was born into it. As the daughter of a con artist who targeted criminal men, Nora always had to play a part. But when her mother fell for one of the men instead of conning him, Nora pulled the ultimate con herself: escape. For five years Nora's been playing at normal - but things are far from it when she finds herself held at gunpoint in the middle of a bank heist, along with Wes (her ex-boyfriend) and Iris (her secret new girlfriend and mutual friend of Wes ... awkward). Now it will take all of Nora's con artistry skills to get them out alive. Because the gunmen have no idea who she really is. And that girl has been in hiding for far too long ... ...Show more
$16.99
AUD
Category: young adult | Series: The\Cursebreaker Ser.
Grey has been revealed as the rightful prince of Emberfall. But the kingdom is crumbling fast, torn between his claim and that of the reigning Prince Rhen and Princess Harper. Newly crowned as Queen of the enemy kingdom Syhl Shallow, Lia Mara struggles to rule with a gentler hand than her mother. But as Grey moves closer to claiming the crown of Emberfall, both Harper and Lia Mara are forced to question where they stand o and how far they can follow the dictates of their hearts. Brigid Kemmerer's heart-pounding saga comes to a thrilling climax, as two kingdoms come closer and closer to conflict o and an old enemy resurfaces who could destroy them all.     ...Show more