$29.99
AUD
Category: fiction a-z
Family is forever, and there's nothing you can do about it.The charming, hilarious and all-too-relatable new novel from the author of How to be Second Best Molly's a millennial home organiser about to have her first baby. Obviously her mum, Annie, will help with the childcare. Everyone else's parents ar e doing it. But Annie's dreams of music stardom have been on hold for thirty-five years, paused by childbirth then buried under her responsibilities as a mother, wage earner, wife, and only child of ailing parents. Finally, she can taste freedom. As Molly and her siblings gather in the close quarters of the family home over one fraught summer, shocking revelations come to light. Everyone is forced to confront the question of what it means to be a family. This Has Been Absolutely Lovely is a story about growing up and giving in, of parents and children, of hope and failure, of bravery and defied expectation, and the question of whether it is ever too late to try again. Praise for Jessica Dettmann:'A totally engaging and disarmingly charming writer' Kathy Lette 'A natural knack for humour' Better Reading 'Blends the family drama of Liane Moriarty with the humour of Sophie Kinsella' Newtown Review of Books 'Ultimate summer read' Herald Sun 'Heartwarming yet biting' Sunday Telegraph 'Sharp and crisp and funny. I was dazzled.' Mia Freedman ...Show more
$32.99
AUD
Category: fiction a-z
It will make you laugh, it will make you cry - definitely one of the best books we've read! What do you get when you cross a painfully awkward son, lofty comedic ambition and a dead best friend? Norman. Norman and Jax are a legendary comedic duo in waiting, with a five-year plan to perform at the Edinbu rgh Fringe by the time they're fifteen. But when Jax dies before they turn twelve, Norman decides paying tribute to his best friend just can't wait... so he rewrites their plan: 1. Look after mum 2. Find Dad 3. Get to the Edinburgh Fringe Sadie knows she's never going to win Mother of the Year, and not knowing exactly who her son's father is doesn't help. But when she finds Norman's new plan, all she wants is to see her son smile again... So they set off on a pilgrimage to Edinburgh, making a few stops to find Norman's dad along the way.   ...Show more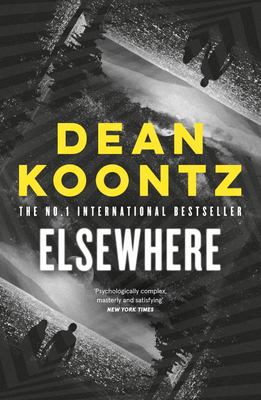 $32.99
AUD
Category: crime & thriller | Series: Jane Hawk Ser.
The fate of the world is in the hands of a father and daughter in an epic novel of wonder and terror by Dean Koontz, the #1 New York Times bestselling master of suspense. Since his wife, Michelle, left seven years ago, Jeffy Coltrane has worked to maintain a normal life for himself and his eleven-year-o ld daughter, Amity, in Suavidad Beach. It's a quiet life, until a local eccentric known as Spooky Ed shows up on their doorstep. Ed entrusts Jeffy with hiding a strange and dangerous object--something he calls "the key to everything"--and tells Jeffy that he must never use the device. But after a visit from a group of ominous men, Jeffy and Amity find themselves accidentally activating the key and discovering an extraordinary truth. The device allows them to jump between parallel planes at once familiar and bizarre, wondrous and terrifying. And Jeffy and Amity can't help but wonder, could Michelle be just a click away? Jeffy and Amity aren't the only ones interested in the device. A man with a dark purpose is in pursuit, determined to use its grand potential for profound evil. Unless Amity and Jeffy can outwit him, the place they call home may never be safe again. ...Show more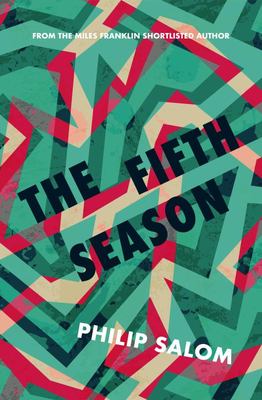 $29.99
AUD
Category: fiction a-z
Jack retreats to an Airbnb cottage in a small coastal town. As a writer he is pre-occupied with the phenomenon of found people: the Somerton Man, the Gippsland Man, the Isdal Woman, people who are found dead - their identities unknown or erased - and the mysterious pull this has on the public mind. In B lue Bay, as well as encountering the town's colourful inhabitants, Jack befriends Sarah, whose sister Alice is one of the many thousands of people who go missing every year. Sarah has been painting her sister's likeness in murals throughout the country, hoping that Alice will be found. Then Jack discovers a book about the people of the town, and about Sarah, which was written by a man who called himself Simon. Who once lived in the same cottage and created a backyard garden comprised of crazy mosaics. Until he too disappeared.While Sarah's life seems beholden to an ambiguous grief, Jack's own condition is unclear. Is he writing or dying? In The Fifth Season Philip Salom brings his virtuoso gifts for storytelling, humour and character to a haunting and unforgettable novel about the tenuousness of life and what it means to be both lost and found. ...Show more
$32.99
AUD
Category: fiction a-z | Reading Level: Adult
Booker Prize Winner 2020. It is 1981. Glasgow is dying and good families must grift to survive. Agnes Bain has always expected more from life. She dreams of greater things: a house with its own front door and a life bought and paid for outright (like her perfect, but false, teeth). But Agnes is abando ned by her philandering husband, and soon she and her three children find themselves trapped in a decimated mining town. As she descends deeper into drink, the children try their best to save her, yet one by one they must abandon her to save themselves. It is her son Shuggie who holds out hope the longest. Shuggie is different. Fastidious and fussy, he shares his mother's sense of snobbish propriety. The miners' children pick on him and adults condemn him as no' right. But Shuggie believes that if he tries his hardest, he can be normal like the other boys and help his mother escape this hopeless place. Douglas Stuart's Shuggie Bain lays bare the ruthlessness of poverty, the limits of love, and the hollowness of pride. A counterpart to the privileged Thatcher-era London of Alan Hollinghurst's The Line of Beauty, it also recalls the work of Édouard Louis, Frank McCourt, and Hanya Yanagihara. It is a blistering debut by a brilliant novelist with a powerful and important story to tell.   ...Show more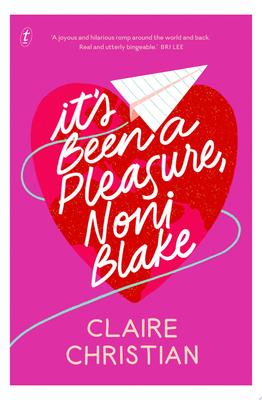 $32.99
AUD
Category: fiction a-z
A quirky, feel-good romantic comedy about creating the life you want. Noni didn't expect to be starting over again at the age of thirty-six. But eighteen months after the end of her long-term relationship, she knows it's time to find out what's next. While an encounter with a sexy blonde firefighter is a welcome entry back into the dating world, Noni soon realises she's looking for more than just a series of brief-if pleasurable-encounters. That's how she finds herself travelling to Europe to track down the one that got away- the alluring, elusive Molly. But Europe has other surprises in store, not least of which is Beau, a tall, sexy, tattooist from Edinburgh...   ...Show more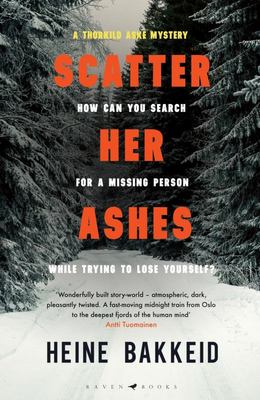 $29.99
AUD
Category: crime & thriller | Series: A\Thorkild Aske Mystery Ser.
Disgraced, damaged former police officer Thorkild Aske has stopped taking his painkillers after his last experience searching for the missing in northern Norway. Wracked by withdrawal and desperate for work, he reluctantly agrees to investigate the disappearance of two schoolgirls for bestselling crime writer Milla Lind but he soon discovers that Lind's interest in the case is not, as she claims, simply research for her latest novel. When Thorkild discovers that her previous investigator was murdered on the job, no-one will explain why all he has to go on are files about unrelated cases from all across Norway. Oh, and his ex-wife wants to talk. What could possibly go wrong? Praise for the Thorkild Aske series   'Stephen King has got himself a Norwegian crime heir' - Ekstra Bladet 'Wonderfully creepy' - Daily Mail 'A gripping, atmospheric novel and a first outing for Aske. More are promised o I can't wait' - Saga 'At a stroke, Bakkeid has entered the upper echelons of Norwegian crime writing' - Barry Forshaw  ...Show more
$32.99
AUD
Category: crime & thriller
The bestselling author of The Au Pair returns with another delicious, twisty novel--about a grand estate with many secrets, an orphan caught in a web of lies, and a young woman playing a sinister game.  1988. Beth Soames is fourteen years old when her aunt takes her to stay at Raven Hall, a rambling ma nor in the isolated East Anglian fens. The Averells, the family who lives there, are warm and welcoming, and Beth becomes fast friends with their daughter, Nina. At times, Beth even feels like she's truly part of the family...until they ask her to help them with a harmless game--and nothing is ever the same.  2019. Sadie Langton is an actress struggling to make ends meet when she lands a well-paying gig to pretend to be a guest at a weekend party. She is sent a suitcase of clothing, a dossier outlining the role she is to play, and instructions. It's strange, but she needs the money, and when she sees the stunning manor she'll be staying at, she figures she's got nothing to lose.   In person, Raven Hall is even grander than she'd imagined--even with damage from a fire decades before--but the walls seem to have eyes. As day turns to night, Sadie starts to feel that there's something off about the glamorous guests who arrive, and as the party begins, it becomes chillingly apparent their unseen host is playing games with everyone...including her.   ...Show more
$32.99
AUD
Category: crime & thriller
A delicious detective story set in 1930s New York, and the winner of the inaugural Virago/The Pool New Crime Writer Award. One winter night in 1932, at the top of the Empire State Building, Frances and Agnes, possible lovers and co-conspirators, are waiting for a man who has done something terrible to b oth of them. They plan to seek the ultimate revenge. Set over the course of a single night, with flashbacks to the weeks leading up to the potential murder, One Night, New York is a detective story, a romance and a coming-of-age tale. It is also a story of old New York, of bohemian Greenwich Village between the wars, of floozies and artists and addicts, of a city that sucked in creatives and immigrants alike, lighting up the world, while all around America burned amidst the heat of the Great Depression. ...Show more
$32.99
AUD
Category: fiction a-z
What would you do if the secret police demanded you spy on a friend in order to protect your family? Three women confront the complexities of trust, friendship and motherhood under the rule of a dictator in this debut inspired by the author's own experiences in Iraq At night, in Huda's fragrant garden, a breeze sweeps in from the desert encircling Baghdad, rustling the leaves of her apricot trees and carrying warning of visitors at her gate. Huda, a secretary at the Australian embassy, lives in fear of the secret police, who have ordered her to befriend Ally, the deputy ambassador's wife. Huda's former friend Rania, an artist, enjoyed a privileged upbringing as the daughter of a sheikh. Now her family's wealth is gone, and Rania is battling to keep her child safe and a roof over their heads. As the women's lives intersect, their hidden pasts spill into the present. Facing possible betrayal at every turn, all three must trust in a fragile, newfound loyalty, even as they discover how much they are willing to sacrifice to protect their families. Transporting readers to one of the world's most legendary cities, with mouth-watering cuisine, incredible history, a surprising art scene and bustling book markets, Gina Wilkinson's suspenseful debut is told through the eyes of three very different women confronting the limits of friendship and forgiveness, and the strength of a mother's love. ...Show more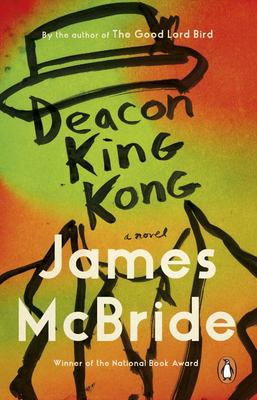 $32.99
AUD
Category: fiction a-z
In September 1969, a fumbling, cranky old church deacon known as Sportcoat shuffles into the courtyard of the Cause Houses housing project in south Brooklyn, pulls a .38 from his pocket, and in front of everybody shoots the project's drug dealer at point-blank range. The reasons for this desperate burs t of violence and the consequences that spring from it lie at the heart of Deacon King Kong, James McBride's funny, moving novel and his first since his National Book Award-winning The Good Lord Bird. In Deacon King Kong, McBride brings to vivid life the people affected by the shooting: the victim, the African-American and Latinx residents who witnessed it, the white neighbors, the local cops assigned to investigate, the members of the Five Ends Baptist Church where Sportcoat was deacon, the neighborhood's Italian mobsters, and Sportcoat himself. As the story deepens, it becomes clear that the lives of the characters--caught in the tumultuous swirl of 1960s New York--overlap in unexpected ways. When the truth does emerge, McBride shows us that not all secrets are meant to be hidden, that the best way to grow is to face change without fear, and that the seeds of love lie in hope and compassion. Bringing to these pages both his masterly storytelling skills and his abiding faith in humanity, James McBride has written a novel every bit as involving as The Good Lord Bird and as emotionally honest as The Color of Water. Told with insight and wit, Deacon King Kong demonstrates that love and faith live in all of us.   ...Show more
$32.99
AUD
Category: crime & thriller | Reading Level: very good
The compelling new novel from Jane Harper, the New York Times bestselling author of The Dry. Kieran Elliott's life changed forever on the day a reckless mistake led to devastating consequences.The guilt that still haunts him resurfaces during a visit with his young family to the small coastal town he on ce called home. Kieran's parents are struggling in a community which is bound, for better or worse, to the sea, that is both a lifeline and a threat. Between them all is his absent brother, Finn. When a body is discovered on the beach, long-held secrets threaten to emerge. A sunken wreck, a missing girl, and questions that have never washed away... ...Show more