Pink
by Margaret Wild; Judith Rossell (Illustrator)
$24.99
AUD
Category: picture books
   Pink was born to stand out Pink is a small dinosaur who stands out from the crowd. Hide-and-seek is her favourite game, but her colour means she's always the first one to be found. She doesn't want to be pink anymore ... until her difference helps her friends find their way home again. An adorable ne w picture book about accepting yourself and finding your strengths, from award-winning author Margaret Wild and award-winning illustrator Judith Rossell. ...Show more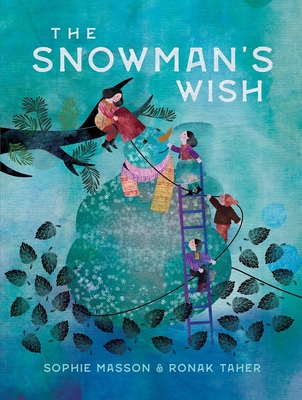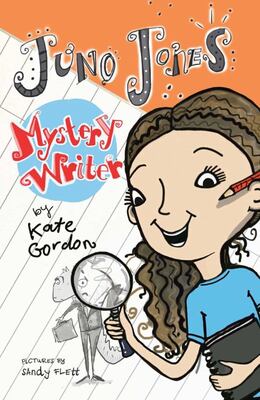 $12.99
AUD
Category: early reader
A disaster has happened! Again. Muttonbird Bay Primary is once again under threat of closure, and Juno Jones is pretty sure the Alien Lizard Men are involved. But that's not all: Shy Vi is missing, Miss Tippett is acting VERY strangely, and everyone keeps turning to Juno Jones to solve the mysteries. ...Show more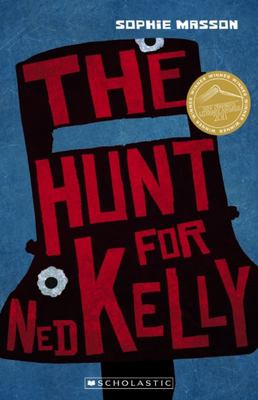 $16.99
AUD
Category: middle reader | Series: My Australian Story
North-east Victoria, 1879. Jamie Ross and his older sister Ellen are alone in the world after the death of their father. Determined to make their fortune, they head to Beechworth and straight into the midst of the search for Ned Kelly, the most notorious bushranger of all time. Jamie is fascinated by Ne d. Is he a hero wronged by the police, as some people say, or a cold-blooded murderer? A chance encounter will bring Jamie closer to the answer than he could ever have imagined. ...Show more
$12.99
AUD
Category: early reader
A disaster has happened! Muttonbird Bay School might be closing. I mean forever! Juno Jones loves her school but the Men in Suits want to close it down! And there's only one thing Juno and her classmates can do to stop it... Read! Which is perfectly fine but Juno Jones is A KID WHO DOESN'T LIKE READING. To save her school Juno Jones will become a WORD NINJA! ...Show more
$14.99
AUD
Category: early childhood & gift book | Reading Level: Children's - Grade 1-2, Age 6-7
. . . I wanted you more than you'll ever know, so I sent love to follow wherever you go. . . . Love is the greatest gift we have to give our children. It's the one thing they can carry with them each and every day. If love could take shape it might look something like these heartfelt words and image s from the inimitable Nancy Tillman. Here is a book to share with your loved ones, no matter how near or far, young or old, they are. ...Show more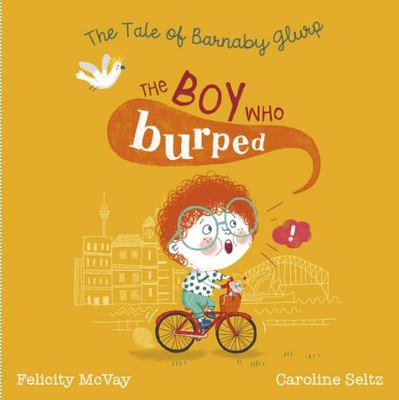 $17.99
AUD
Category: picture books
Barnaby loves to Burp, but when he tries to stop, he can't. What will he do? This book with fun rhyming text, and engaging illustrations will get kids excited about reading.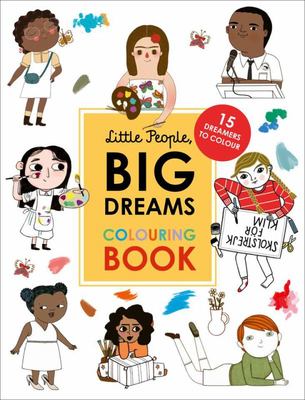 $12.99
AUD
Category: games | Series: Little People, Big Dreams
Grab your coloured pencils and get creative with Little People, Big Dreams Colouring Book!
Four on the Run
by Sophie Masson; Cheryl Orsini (Illustrator); Authors' Elves (Designed by)
$13.99
AUD
Category: early reader
Maxie, Fergie, Flash and Lady are good friends who live in Mrs Brown's farm shed. Life isn't exciting, but they're happy. Until the day they learn that Mrs Brown wants to sell them--to the scrap yard! So they decide to run away: and suddenly life becomes very exciting for the four lovable machines in a series of madcap adventures that will change everything.This is an exciting, funny chapter book, with warm and interesting characters who just happen to be machines! With lively, appealing illustrations by Cheryl Orsini, Four On the Run is a fresh and original adventure which is great both for reading aloud to pre-literate children and for young readers to read for themselves. ...Show more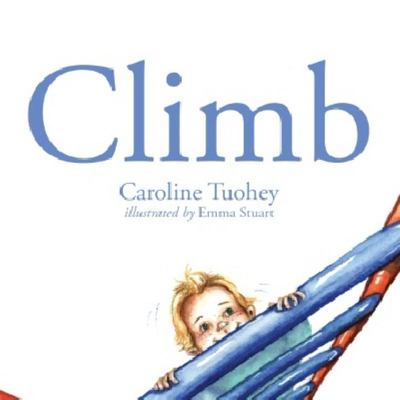 Climb
by Caroline Tuohey; Emma Stuart (Illustrator)
$16.99
AUD
Category: picture books
I love to climb things when I play,And yesterday I climbed all day.See what I climbed...
Tilly (HB)
by Jane Godwin; Anna Walker (Illustrator)
$24.99
AUD
Category: picture books | Reading Level: Picture Book
Tilly's found the perfect hiding place to keep her special treasures. No one knows about it, not even her big brothers and sister, who know everything. But one day, something happens that Tilly could never have imagined... Jane Godwin and Anna Walker have created a wistful, enchanting and timeless story about an old house, a young girl, and how the small things we hold dear stay with us always. ...Show more
$24.99
AUD
Category: non fiction children | Reading Level: Eve Pownall Award
Bruce Pascoe has collected a swathe of literary awards for Dark Emu and now he has brought together the research and compelling first person accounts in a book for younger readers. Using the accounts of early European explorers, colonists and farmers, Bruce Pascoe compellingly argues for a reconsiderati on of the hunter-gatherer label for pre-colonial Aboriginal Australians. He allows the reader to see Australia as it was before Europeans arrived — a land of cultivated farming areas, productive fisheries, permanent homes, and an understanding of the environment and its natural resources that supported thriving villages across the continent. Young Dark Emu — A Truer History asks young readers to consider a different version of Australia's history pre-European colonisation. ...Show more