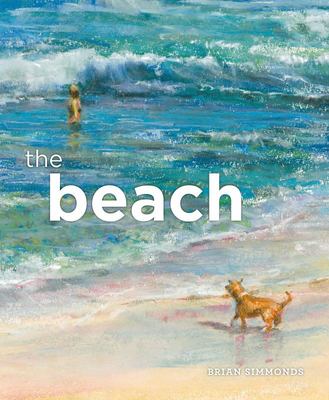 $35.00
AUD
Category: art
For many Australians, the beach is the place where summer weekends begin and end, where meditative winter walks provide sanctuary from the hustle and bustle, and where families, friends and lovers gather to picnic, watch the sunset or walk the dog. In The Beach, award-winning artist Brian Simmonds explo res the beauty and diversity of our coastline, and its role in Australian life. Simmonds's evocative pastel and pencil illustrations, accompanied by poetry and prose from well-known Australian writers, makes for the perfect gift book for locals and tourists alike. ...Show more
Streeton
by Wayne Tunnicliffe
$70.00
AUD
Category: art
With his remarkable evocations of light and the landscape, Australian artist Arthur Streeton (1867-1943) remains one of the most enduring and popular painters in Australian art. His sun-drenched impressionist landscapes from the 1880s, joyful depictions of Sydney beaches and harbour in the 1890s, and pa storal paintings from the 1920s and 30s continue to define an image of our unique environment for many Australians. This richly illustrated tome features over 275 paintings, including his much-loved Australian paintings as well as works from Streeton's international career painting in Egypt, Venice, England, Italy and the battlefields of First World War France. A comprehensive publication including 16 essays from historians and curators from around the country, Streeton presents the artist as a master of light with a love for the landscape and a deep concern for the destruction of the forests and degradation of waterways, heralding our conservation and climate-change debates today.   ...Show more
$44.99
AUD
Category: photography | Series: Lonely Planet Ser.
Revealing the best of Lonely Planet's travel photography from across the globe, this pictorial does more than display beautiful photographs of classic scenes and locations. Our photographers in their words share the backstories of how they got the perfect shot, making this an inspirational and illuminat ing photography book for every kind of traveller.Featuring over 200 photographs from renowned photographers such as Philip Lee Harvey and Jonathan Gregson, discover the stories behind what makes a good photo and exactly how each photograph was taken. From off-the-map locations barely touched by tourism to iconic cityscapes and UNESCO World Heritage Sites, be transported on a photographic journey all around the world. From the Temples of Angkor to the enchanting Faroe Islands, no corner of the world will be left unturned.This must-have pictorial book is a celebration of classic travel photography and the stories behind the images; get inspired to escape.About Lonely Planet: Lonely Planet is a leading travel media company and the world's number one travel guidebook brand, providing both inspiring and trustworthy information for every kind of traveller since 1973. Over the past four decades, we've printed over 145 million guidebooks and grown a dedicated, passionate global community of travellers. You'll also find our content online, on mobile, video and in 14 languages, 12 international magazines, armchair and lifestyle books, eBooks, and more.   ...Show more
$80.00
AUD
Category: design
MMXX tells the story of architecture in Australia in the first two decades of the 21st century. Shaped by unprecedented prosperity, urbanisation, uncertainty and internationalisation, the past two decades have produced some of the most significant and diverse architecture in this country. This richly il lustrated volume reflects on and evaluates this period, taking the reader on a journey through varying scales and locations - from ambitious city-making projects to finely crafted homes and elegant sheds nestled in the scenic countryside. Showcasing 59 acclaimed projects completed between 2000 and 2019, the book features work by more than 100 practices. Turn the pages to experience the urban generosity of Harry Seidler & Associates' Riparian Plaza in Brisbane, visit the irreverent and culture-shaping Museum of Old and New Art in Hobart by Fender Katsalidis, and explore ARM Architecture's iconic Shrine of Remembrance on Melbourne's grand axis. Highlighting the impact of the buildings, each is paired with a number that tells a story of occupation: capacity concert audiences, the number of babies born and large crowds gathered to witness moments in history. Alongside the key projects, ten essays by leading thinkers document the cultures and ideas that have shaped architecture today.MMXX guides the reader through contemporary architecture in Australia, foregrounding its invaluable contribution to our built environment and inspiring an optimistic future.   ...Show more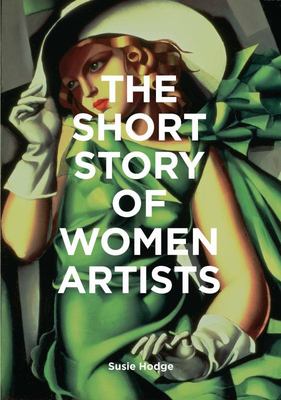 $29.99
AUD
Category: art | Series: The\Short Story Of Ser.
The Short Story of Women Artists tells the full history - from the breakthroughs that women have made in pushing for parity with male artists, to the important contributions made to otherwise male-dominated artistic movements, and the forgotten and obscured artists who are now being rediscovered and rea ssessed.   Accessible, concise, and richly illustrated, the book reveals the connections between different periods, artists, and styles, giving readers a thorough understanding and broad enjoyment of the full achievements that female artists have made. ...Show more
$68.95
AUD
Category: art | Series: Cambridge Companions to the History of Art
From rock art to Australian modernism, from bark paintings to the Heidelberg School, The Cambridge Companion to Australian Art provides a wide-ranging overview of the movements, themes and media found in Australian art. This Companion features essays that explore the influence of different cultures on A ustralian art, written by some of the leading scholars and professionals working in the field. Generously illustrated with over 200 colour images, from more than 40 collections and sites throughout Australia, this Companion provides a comprehensive exploration of the artistic identity of past and present Australia. ...Show more
Flower: Exploring the World in Bloom
by Phaidon Phaidon Editors; Anna Pavord (Introduction by); Shane Connolly (Contribution by)
$79.95
AUD
Category: art
A comprehensive and sumptuous survey that celebrates the beauty and appeal of flowers throughout art, history, and culture The latest installment in the bestselling Explorer Series takes readers on a journey across continents and cultures to discover the endless ways artists and image-makers have employ ed floral motifs throughout history. Showcasing the diversity of blooms from all over the world, Flower spans a wide range of styles and media -- from art, botanical illustrations, and sculptures to floral arrangements, film stills, and textiles -- and follows a visually stunning sequence with works, regardless of period, thoughtfully paired to allow interesting and revealing juxtapositions between them. ...Show more
$60.00
AUD
Category: design
As an architecture photographer, Nicole England found that the shoots she enjoyed the most were the ones where dogs were present - nothing lightens the mood like a nonchalant pup. However imposing the architecture, some doggy hijinks can immediately bring an element of sociability and fun. With this in mind, Nicole set about setting up her instagram, Resident Dog, and now this book, Resident Dog Around the World, which showcases over 25 of the world's most amazing houses, and thedogs that live there. Photographing dogs is not always straightforward, because they don't always cooperate! The result is that these images end up with a looser, more spontaneous style. Just as every home is different, so is every dog. The photographs showcase incredible, amazing architecture and capture the personality of the idiosyncratic personality of each canine. Take a wander around the world's most stunning homes, from Mexico to Sydney, London, New York and LA, with the home pooch as your tour guide. Eachhome will feature several photographs, and an interview with the architect or home owner. ...Show more
$60.00
AUD
Category: design
A stunning exploration of fashion's premier art form with internationally renowned illustrator Megan Hess. Hundreds of hours, many expert hands and unimaginable metres of fabric: couture is truly wearable art, where creativity and craftsmanship collide. Megan Hess has spent her career documenting fashi on's most beautiful people, places and pieces. In The Illustrated World of Couture, she brings to life its most important - and intriguing - art form, with fascinating insights and exceptional illustrations. Worn by only a handful of people worldwide, couture still has incredible influence, even beyond the traditional boundaries of fashion. In this unique collection, follow Megan through the intricate details, multifaceted inspirations and dramatic shows that define the couture experience. Let her introduce you to the generations of creators who conceive and craft these fantastical garments, and the collectors who treasure them. And travel with her to the exclusive ateliers and glamorous events of the world's fashion capitals to see how couture is both designed and displayed. Megan Hess invites you to discover The Illustrated World of Couture in this essential volume for all fashion devotees.   ...Show more
$39.99
AUD
Category: art
Explore the fabled myths and legends of the magnificent Marvel Universe. They look down upon the Earth from beyond the stars, watching, waiting, judging... But who or what are these all-powerful beings? How did they come to be? And what is their role in the creation of the Marvel Universe? Travel to the dawn of time and witness the birth of the Celestials, and their warring creations the Eternals and Deviants. Discover the pantheons of Thor, the Asgardians, and their Olympian rivals; the arcane cosmology of Dr. Strange; the advent of the Orishas and the Black Panthers; and the rise of Atlantis and its regal protector Namor. These wondrous mysteries - and many more - are spectacularly revealed in Marvel Myths and Legends. © 2020 MARVEL ...Show more
$80.00
AUD
Category: design
A definitive survey of mid-century modern design and architecture in an accessible compact edition, this book offers a rich overview of one of the most popular, collectable, and dynamic periods of design. With rich and diverse examples of everything from furniture and lighting to ceramics and textiles t o graphics and posters to interior design and architecture, this sleek compendium of mid-century style includes over 1,000 illustrations representing classic designs and little-seen rarities, as well as entries on nearly 100 major creators, such as Dieter Rams, Robin Day, Isamu Noguchi, Lucie Rie, Charles and Ray Eames, Alvar Aalto, and Oscar Niemeyer. An additional illustrated dictionary features hundreds more influential mid-century designers, manufacturers, organizations, schools, and movements. Organized into three parts--"Media and Masters," with six sections on applied arts; "Houses and Interiors," featuring twenty seminal homes and their furnishings; and an "A-Z of Designers and Makers"--and complete with thirteen specially commissioned essays by renowned experts, this illustrated book is a must-have for collectors, design aficionados, and anyone seeking inspiration for their home.   ...Show more
$80.00
AUD
Category: photography
The latest in the popular Life & Love Of series by Lewis Blackwell Showcasing the work of the world's leading nature photographers, The Life & Love of the Forest is a breathtaking visual tour of our most remarkable woodlands.   Author Lewis Blackwell takes us on an extraordinary journey with ess ays and deep captions that explore the science and incredible histories of everything from seedlings, thickets, and underbrush to the extraordinary trees themselves. Capturing the beauty of these vibrant, fascinating landscapes, this book celebrates the spectacular power of forests around the world.  ...Show more