$68.95
AUD
Category: art | Series: Cambridge Companions to the History of Art
From rock art to Australian modernism, from bark paintings to the Heidelberg School, The Cambridge Companion to Australian Art provides a wide-ranging overview of the movements, themes and media found in Australian art. This Companion features essays that explore the influence of different cultures on A ustralian art, written by some of the leading scholars and professionals working in the field. Generously illustrated with over 200 colour images, from more than 40 collections and sites throughout Australia, this Companion provides a comprehensive exploration of the artistic identity of past and present Australia. ...Show more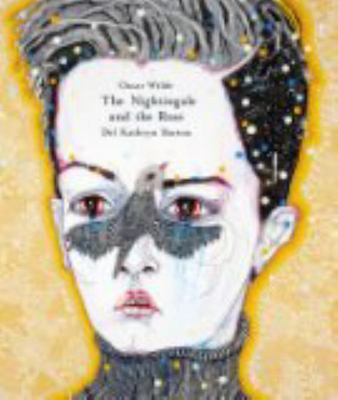 $79.95
AUD
Category: art design photography
THIS 9 PAGE ARTICLE WAS EXTRACTED FROM THE BOOK: Best Known Works of Oscar Wilde, by Oscar Wilde. To purchase the entire book, please order ISBN 076613010X.
$49.99
AUD
Category: photography
Art Wolfe's immersive photos capture the wonder humans have felt about trees for millennia. From the ancient Assyrian Tree of Life to the Iroquois peoples' Tree of Peace, trees have played an archetypal role in human culture and spirituality since time immemorial. An integral part of a variety of faith s--from Buddhism and Hinduism to Nordic and aboriginal religions--trees were venerated long before any written historical records existed. This sense of reverence and wonder is beautifully evoked in these vivid images from legendary photographer Art Wolfe. The new, giftable format of his celebrated book on the topic, Trees, focuses on both individual specimens and entire forests, offering a sweeping yet intimate look at an arboreal world that spans six continents. To accompany these timeless images, author Gregory McNamee weaves a diverse and global account of the myths, cultures, and traditions that convey the long-standing symbiosis between trees and humans, and renowned ethnobotanist Wade Davis anchors the text with a penetrating introduction. Humans have always shared this planet with trees, and this book is both a breathtaking journey through and an homage to that relationship and its past, present, and future--now in a new, beautiful, and highly giftable format. ...Show more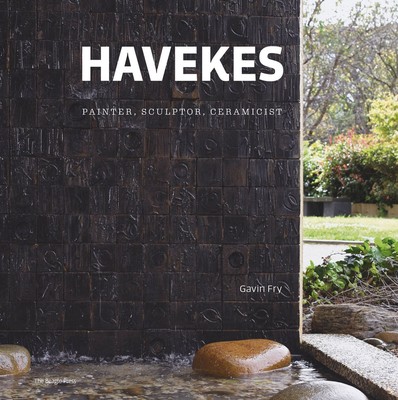 $99.00
AUD
Category: art
'Gerard Havekes was outrageously big in every way – he was a mighty, creative force. A big, tall man, who commanded attention by his very presence, a man who embraced life with gusto. Wherever he went he would inevitably, naturally dominate the space, ruling over his domain at home or in his work space with authority, charming his clients or entertaining gatherings of friends, students, artists, architects, writers, academics. He was like a magnet, a true artist with a European heart, an impressive knowledgeable speaker, a mighty creative force. Arrogant, intelligent, opinionated, and always interesting, one certainly couldn't ignore his presence. His deep voice, with its heavy Dutch overtones would resonate, dominating the conversation, as he freely expressed his views on the unimpressive state of the arts in Australia, while delighting us with his extensive knowledge of the arts and literature world-wide, his political and historical awareness, and fascinated us with stories of his extraordinary war experience in Indonesia and Holland.' This is how Babette Hayes describes Gerard Havekes whom she met in 1968 and became a great friend. Havekes had already established himself in the Australian art world with some remarkable constructions. He arrived in Australia in 1950 from Indonesia and by 1953 he was exhibiting in the Blake and Archibald Prizes. He acquired many loyal friends from all parts of the world, including John Olsen who has written the foreword to this book. Gavin Fry's text places Havekes in exciting times, both for Australian art and the broader nation, in the boom years after World War Two. The evolution of this multi-talented artist, who was accorded a Retrospective in 1981 at the prestigious Philips Centre in Eindhoven, highlights the diversity and cultural richness that European migration brought to Australia. The book covers the many phases in Havekes' work, finishing with the masterly fountain he made in 1999 for a private house, his last and probably greatest work. ...Show more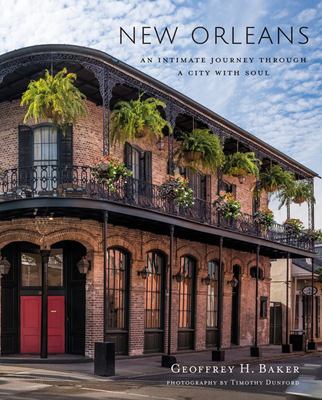 $70.00
AUD
Category: photography
New Orleans, like Venice, is built in a location that at first sight seems curious in the extreme. How could it be that these cities, built so precariously in the face of a watery threat, were to become among the great cities of the world? How could a site below sea level, at a swampy curve in the River Mississippi become one of the most visited cities in the United States, and possess a unique kind of magic that separates it from other cities? Geoffrey H. Baker's gem of an architectural guide answers these burning questions. Inside these richly illustrated pages he explains how the urban design works for this city's plight, which is frequently handicapped by nature's capacity to destroy in the form of hurricanes. Beautiful photography showcases the unique topography and architectural fabric of New Orleans, and Geoffrey's insight illuminates the city's inimitable spirit that's born of its constant battle for survival. AUTHOR: Geoffrey H. Baker has taught architectural design, history, and theory for over 30 years and developed expertise in the analytical dissection of buildings and cities. He has lectured extensively in the UK, throughout the USA, Australia and the Far East. His publications include monographs on Frank Lloyd Wright, Le Corbusier, James Stirling and Antoine Predock, and articles specialising in the analysis of works by leading contemporary architects. Analytical books include Le Corbusier: An Analysis of Form (third edition) and Design Strategies in Architecture (second edition). Le Corbusier: The Creative Search completes a trio of studies explaining the link between Le Corbusier study tours and his design approach. In Great Cities and the Spirit of Place Volume 1: Siena, Baker discusses that city in relation to its cultural evolution and topography. Baker's analytical books have appeared in Japanese, Chinese, Portuguese, Spanish and Indian editions Geoffrey Baker was elected to the Richard Koch Distinguished Chair at Tulane University in 1997. He is now professor emeritus at that university. SELLING POINTS: * Adds a new dimension to the architectural guide by marrying incisive analysis of the development of New Orleans' urban design context with beautiful illustrations * Takes you on a vibrant photographic tour of the city's innovative architecture, cityscapes and topography * Provides an essential visual and intellectual synthesis of ideas that help to explain this historically rich city, known for being elusive, legendary and admirable in equal measure 350 colour images ...Show more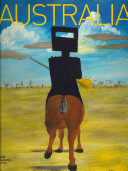 $110.00
AUD
Category: art
This landmark book charts the development of Australian art, from early Aboriginal work to that of the first colonial settlers, immigrant artists of the twentieth century and the culturally diverse inhabitants of the country today. Exploring this eclectic 300-year history, the book also celebrates key m oments in the Australian canon, such as Sidney Nolans iconic paintings about the outlaw Ned Kelly, begun in the 1940s. In recent years the tenacious influence of European art on Australian practice has waned, making way for a highly original native art scene of international standing. Such contemporary artists as Tracey Moffatt, Fiona Hall and Vernon Ah Kee are also represented here. The art of this continent is indelibly linked to its epic landscape. This book focuses especially on this complex and evolving alliance, illustrating in paintings, prints, drawings, photographs and film and video stills the distinctive Australian terrain, and examining the ways in which Australian artists have sought to negotiate their identities in relation to the extremes of their land. ...Show more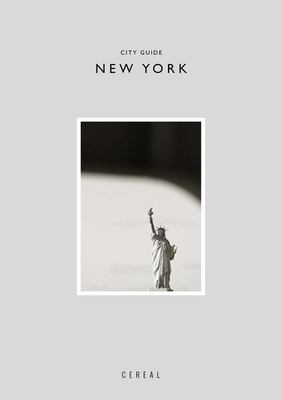 $35.00
AUD
Category: photography
From the leading independent travel and style magazine Cereal comes Cereal City Guide: New York a portrait of the Empire City offering a finely curated edit on what to see and do for discerning travelers and locals alike. Rich Stapleton and Rosa Park, Cereal's founders, travel extensively for the magaz ine and were inspired to create a series of city guides that highlighted their favorite places to visit. Now, after building a loyal readership that counts on their unique, considered advice, they are relaunching the books with a fresh design and new content. Rather than a comprehensive directory of all there is to see and do, these Cereal City Guides offer instead an edit of points of interest and venues that reflect Cereal's values in both quality and aesthetic sensibility. Rich and Rosa have personally visited hundreds of venues in New York, distilling their preferred locales down to their firm favorites. From the inspired boutiques which reflect that distinctive New Yorker eclecticism to the local restaurants that feed them, these are the finds that that will offer a more personal take on the city. Meticulously researched and illustrated with original photography, each guide includes: photo essays of striking images of the city an illustrated neighborhood map interviews and essays from celebrated locals, such as chef Camille Becerra, shop owner Kai Avent-deLeon, and more lists of essential architectural points of interest, museums, galleries, day trips outside the city, and unique goods to buy an itinerary for an ideal day in New York Cereal City Guide: New York is a design-focused portrait of an iconic city, offering a distinctive look at the best museums, galleries, restaurants, and shops. Also, check out Cereal City Guide: London and Cereal City Guide: Paris. ...Show more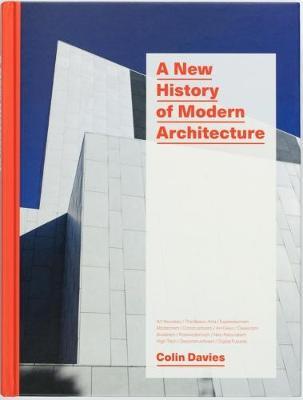 $55.00
AUD
Category: design
Combining a fascinating, thought-provoking and - above all - readable text with more than 800 photographs, plans and sections, this exciting new reading of modern architecture is a must for students and architecture enthusiasts alike. Organised largely as a chronology, chapters necessarily overlap to al low for the discrete examination of key themes including typologies, movements and biographical studies, as well as the impact of evolving technology and country-specific influences. ...Show more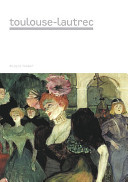 $29.99
AUD
Category: art | Series: Masters of Art S.
Henri Matisse, one of the pioneering masters of twentieth-century art, was an extremely versatile and productive artist. Throughout his long career from the 1830s to his death in 1954, his art was nourished by a variety of movements: Neoclassicism, Realism, Impressionism, and Post-Impressionism. He was an outstanding draftsman and sculptor, but was most widely recognized and loved for his vibrant and colourful paintings, which are the focus of this book. In his short lifetime of only thirty-seven years from 1864 to 1901, Henri de Toulouse-Lautrec created work that has become iconic of popular Parisian life during the time in which he lived - the theatre, the circus, dance halls, cafes, and brothels. His work is brimming with the emotion and atmosphere of such famous locales as the Moulin Rouge, rendered in a style influenced by the Impressionists but distinguished by his own distinct and masterly handling of line. Jan Vermeer's mysterious and poetic paintings have continued to fascinate us. The recent Hollywood film which took its title from the painting - The Girl with a Pearl Earring - attests to the lasting power that fills his simple, studied, everyday scenes. attributed Saint Praxedis. ...Show more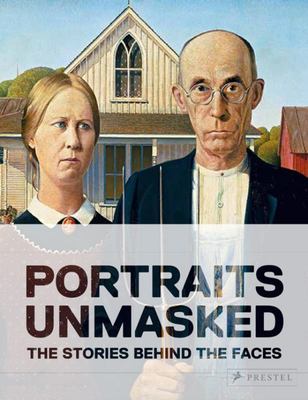 $65.00
AUD
Category: art
The world's most famous portraits and the hidden stories behind their subjects are explored in this fascinating and highly entertaining book. Portraiture is one of the oldest and most studied genres of art. While most scholars will look at a painting's composition, style, and themes, often questions rem ain unanswered--who were these people and why were they painted? This entertaining book reveals the identities and lives of some of the most famous characters that populate art history--from the Renaissance to the 21st century. Readers will learn how the fifteen-year-old subject of da Vinci's Lady with an Ermine nearly destroyed a marriage; that van Dyck's depiction of Prudence in wild clothes is actually one of the most controversial aristocrats of the seventeenth century; and that Francis Bacon's character George Dyer was a man he met in a Soho nightclub. These and other stories behind works by Picasso, Klimt, Rubens, Warhol, and dozens of other artists show how portraiture remains one of the most enthralling genres. Based on art scholarship and conveyed in an accessible tone, these fascinating tales of power, lust, intrigue, jealousy, vengeance, and romance will help readers understand masterpieces of art history in an entirely new light. ...Show more

$75.00
AUD
Category: photography
A stunning collection of animal portraits from award-winning photographer Robert Bahou