$35.00
AUD
Category: gift book
A charming and beautifully-written gift book about cats and the women who love them, from internationally bestselling novelist Belinda Alexandra.  
$34.99
AUD
Category: gift book
From 'the most powerful book critic in the English-speaking world' (Vanity Fair) comes an inspiring and beautifully illustrated selection of the life-changing books that none of us should miss 'Why do we love books so much?' For legendary literary critic Michiko Kakutani, books have always been an esca pe and a sanctuary, the characters of some novels feeling so real to her childhood self that she worried they might leap out of the pages at night if she left the book cover open. In Ex Libris, she offers a personal selection of over 100 works of fiction, nonfiction and poetry, with passionate essays on why each has had a profound effect on her life. From Homer's The Odyssey to The Writings and Speeches of Martin Luther King, Jr. and Margaret Atwood's The Handmaid's Tale to Elena Ferrante's Neapolitan Novels, Ex Libris covers a rich and vast range of classics, old and new, that will help build a well-rounded reader and citizen of the world. With gorgeous illustrations by lettering artist Dana Tanamachi that evoke vintage bookplates leafed between Kakutani's inspiring essays, Ex Libris points us to our next great read - and proves an unmissable reminder of why we fell in love with reading in the first place. ...Show more
$29.99
AUD
Category: gift book | Series: Affirmations
Love is the essence of life. It's the spine-tingling, mysterious force that unites people with all those close to them. Where there is love, we truly live. The Book of Love honours the enduring power of love; it brings together a lifetime journey of cherished memories into a rich tapestry of stunning im ages ad tender words that will fill hearts with joy and gratitude. ...Show more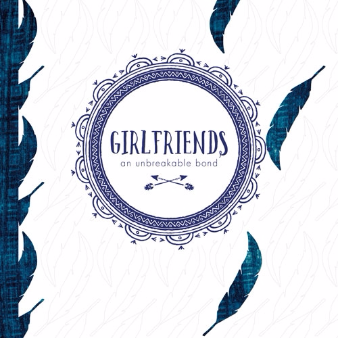 $24.99
AUD
Category: gift book
This joyful book celebrates the beautiful bond of friendship. Life is easier with girlfriends by your side. Lifting you up when you forget how, making you laugh and reminding you to be your true self.
$19.99
AUD
Category: gift book
We find ourselves at an exciting moment in history. For the first time, trans and gender diverse people are being seen and heard. Thanks to tireless activism, and an increased visibility worldwide, these lived experiences (the joyful, and the painful) are no longer able to be ignored. And so, The Pronou n Lowdown is here to demystify and celebrate trans and gender diverse excellence. Woven together with author Nevo Zisin's own pronoun journey, this colourful hardback sheds light on the complicated history of gender around the world, in language and across time. Nevo shares their ideas for how young trans and gender diverse folk might begin to navigate their identities, as well as simple suggestions for friends and family on how to provide the best support possible. And, as well as Nevo's own anecdotes, these pages also salute the tireless work of other LGBTQIA+ trailblazers and activists - without whom this joyous book could never exist. Everyone deserves to have their identity affirmed by their friends, families, and the world through which they move. The Pronoun Lowdown celebrates trans and gender diverse identities, in all their fluid and imperfect perfection! ...Show more