$19.99
AUD
Category: picture books
The official story chosen for ALIA NATIONAL SIMULTANEOUS STORYTIME 2021, TO BE CELEBRATED ALL ACROSS AUSTRALIA AND NEW ZEALAND! "Una dreams of a life in Space. Life on Earth is just so so-so. But how will she get there? And will she complete her mission to discover life in Space? And did she remember t o feed Neil the goldfish?" This year NSS takes place on Wednesday 19 May 2021 at 11:00am from the International Space Station and we would love it if you could join us by sharing Give Me Some Space written and illustrated by Philip Bunting. Everyone can join NSS, it doesn't matter whether you are at home, a school, a public library or even a university library! Help us get #1MillionKidsReading! For more information and to register your event visit: alia.org.au/nss.   ...Show more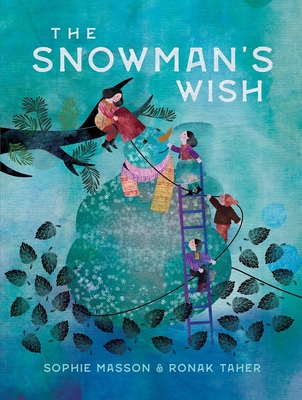 $16.99
AUD
Category: picture books
Harry, the beloved white dog with black spots, loves being the centre of attention. But when the neighbour's guinea pig comes to stay, Harry feels quite left out! No matter what he tries, nobody seems to notice Harry anymore.But when Harry accidentally lets the guinea pig escape at school, it's a disast er! Can he use his best detective skills to save the day?Created in the classic style of Gene Zion and Margaret Bloy Graham, this is an irresistible story filled with humour - perfect for little animal lovers and big siblings alike! ...Show more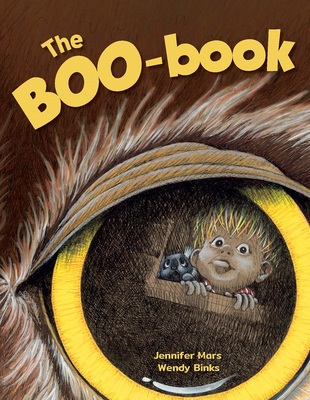 The BOO-Book
by wendy binks (Illustrator); Jennifer Mars
$15.99
AUD
Category: picture books
A picture book about boy sleeping in his tree house and hearing strange noises. A story about fear, discovery and our amazing night creatures
$14.95
AUD
Category: picture books
It's Festival time in Armidale, and everyone's getting floats and costumes ready for the big street parade. For the new family in town, it's even more exciting: for this is their first time to join in the colour and magic and fun!
$24.99
AUD
Category: picture books
An Australian chicken breeder, Mr McFowler, fails to win competitions with his prized chicken, Hector, mainly because Hector had a nose pecking habit and an inability to remain still when being judged. Mr McFowler was downcast as he felt Hector was the best bird he had ever bred and his greatest chance of winning Champion Bird of the Show. Mr McFowler, of Scottish descent loves to play old Scottish songs in his shed and sometimes dance to them. One day Hector starts dancing with him to his records. Mr McFowler sees an opportunity and he and Hector train the other chickens to become Highland Dancers. Mr McFowler is a resourceful man and makes things to aid with training. He dusts off his bagpipes and provides the music for the troupe. It was a difficult task for Hector to mould the sometimes-reluctant individual chickens into a precision team. He eventually succeeds and they perform at local agricultural shows, the the Sydney Royal and finally get an invitation to perform at the famous Edinburgh Tattoo in Scotland, where they woo audiences with their amazing precision performance. They are feted and Mr McFowler is very proud that his prized chicken, which failed to become a champion show bird, was now a champion leader of a successful highland dance troupe. Mr McFowler, a romantically na ve bachelor, even makes a surprising romantic connection ...Show more
$16.99
AUD
Category: picture books | Reading Level: From 2 To 99
Rumor has it that Rose's neighbor, Mr. Wintergarten, has a pet crocodile. Rumor has it he eats children. So when Rose's ball flies over his fence, she's scared to retrieve it. But when she bravely sets out to go where no child has gone before, she discovers the startling truth about her neighbor: he's f riendly! Bob Graham's illustrations add humor and vitality to a story that shows how very deceiving appearances can be. ...Show more
$24.99
AUD
Category: picture books | Series: World of Claris
Meet Oli and Basil, the dashing frogs of travel, in Megan Hess's first World of Claris story!   Two frogs dream of flying, but don't realise that they'll need each other to take to the skies ...   Oli is an artist who dreams up wild, fabulous machines, but he doesn't know how to build them. And Basil is a master craftsman who can build anything from scratch - except he doesn't know what to build.  If only there was a way that these two dashing frogs could become friends ... From the beloved creator of the Claris stories comes this heart-warming adventure about the joys of newfound friendship. The first World of Claris adventure from beloved children's author Megan Hess. Destined to delight fashion-obsessed readers of all ages!   ...Show more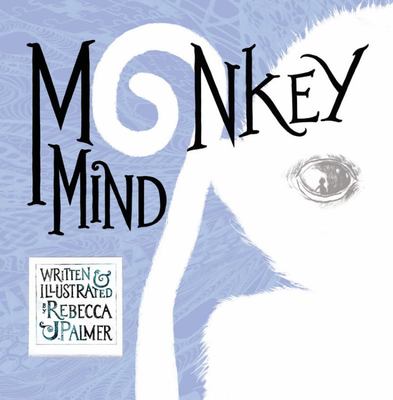 $24.99
AUD
Category: picture books
Anxiety in children is increasing at an exponential rate all over the world. Living with anxious thoughts is like having a monkey that's constantly chattering inside your head. Parents and professionals agree that early intervention is the key as childhood anxiety impacts on development and learning.Str ategies to build resilience and to encourage persistence are highly valued in schools, higher education and the workplace. However, the competitive nature of our world has led children to believe that mistakes lead to failure, rather than leading to learning and growth.Children need to know that its normal for people to feel anxious, particularly when they are faced with something new. For adults, it may be starting a new job, traveling overseas for the first time, or meeting potential new in-laws For children, it may simply be to ask questions in class, trying to make a new friend or playing a new sport. We can all develop personal techniques and strategies that help to 'tame' our monkeys, as the method that works for one person, might not work for another.MonkeyMind is a picture book designed to open the conversation with children, parents and carers.Having a growth mindset is when a person knows that mistakes are part of their learning journey; it's how we grow emotionally as well as intellectually. ...Show more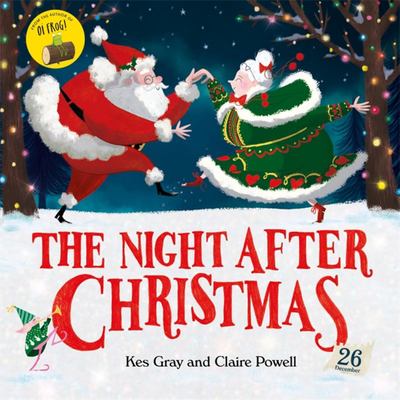 $15.99
AUD
Category: picture books
A brilliantly funny Christmas picture book from the bestselling author of Oi Frog! Phew! Now that the presents are all delivered, Santa and his elves can enjoy their own festive fun! With crackers and presents, dance-offs and light shows, Santa's Boxing-night party is the North Pole's biggest event of t he year! A hilarious follow-up to the bestselling The Night Before the Night Before Christmas. This rhyming picture book is perfect for anyone who has ever wondered what Santa gets up to once all the present are delivered. ...Show more
$24.99
AUD
Category: picture books
One day, a parrot appears on the doorstep. His name isJimmy. Dad thinks Jimmy is amazing. He's loud, he's funny and he's full of surprises! But Jack doesn't like surprises. Not at all...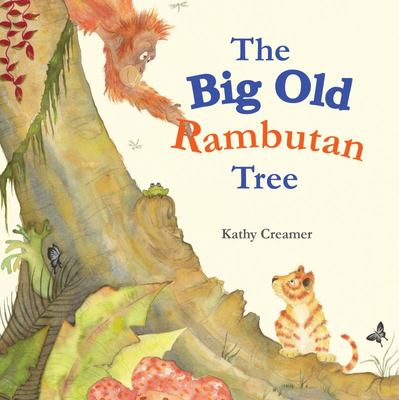 $24.95
AUD
Category: picture books
Discovering an orphaned tiger cub at the bottom of the big old rambutan tree, an intelligent and gentle orangutan, named Ginger, rescues him and brings him up as her own child, despite the warnings from the other orangutans about tigers being their natural enemy, and that Ginger would one day become the tiger's dinner. Ginger teaches the tiger cub all she knows about the world, and how to live like an orangutan. The tiger grows up on a diet of leaves, fruit, honey, insects and bird's eggs, but he hungers for something more satisfying to eat. When the tiger's instinct for hunting gradually appears and his appetite for fresh meat becomes too overpowering, the two friends realise that they have to part company, but their deep bond of friendship remains strong and as the years pass by they never forget about each other. When human encroachment threatens the rainforest with fire and Ginger's life is in danger, a trusted old friend comes to her rescue. A sensitive story which reveals the plight of orangutans and other wildlife as they fight for survival in their ever-diminishing rainforest habitat, which is directly due to the activities of human development and the need for land to grow palm and other crops. With 100 percent of proceeded being donated to Orangutan Outreach comes a tale of hope as the strong bonds of friendship are showcased through the struggles to survive in the threatened Sumatran rainforest.    ...Show more