Don't Forget
by Jane Godwin; Anna Walker (Illustrator)
$19.99
AUD
Category: picture books
Don't forget to make your bed, and wear socks that fit your feet... Don't forget to care, to play, To run, to laugh... Sometimes, we need to remember all the things we can do to be part of the world. Small things, like offering a smile. And bigger things, like hoping, dreaming, imagining...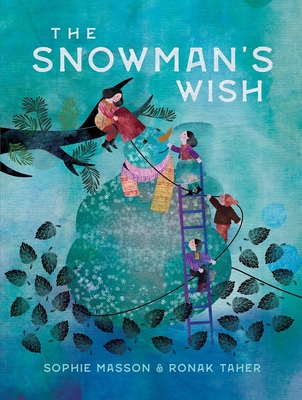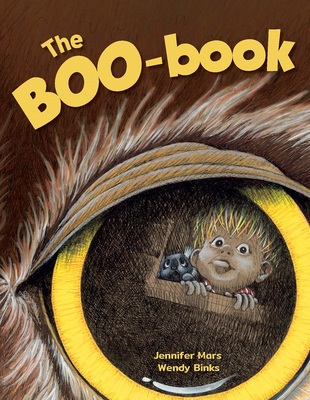 The BOO-Book
by wendy binks (Illustrator); Jennifer Mars
$15.99
AUD
Category: picture books
A picture book about boy sleeping in his tree house and hearing strange noises. A story about fear, discovery and our amazing night creatures
$24.99
AUD
Category: picture books
An Australian chicken breeder, Mr McFowler, fails to win competitions with his prized chicken, Hector, mainly because Hector had a nose pecking habit and an inability to remain still when being judged. Mr McFowler was downcast as he felt Hector was the best bird he had ever bred and his greatest chance of winning Champion Bird of the Show. Mr McFowler, of Scottish descent loves to play old Scottish songs in his shed and sometimes dance to them. One day Hector starts dancing with him to his records. Mr McFowler sees an opportunity and he and Hector train the other chickens to become Highland Dancers. Mr McFowler is a resourceful man and makes things to aid with training. He dusts off his bagpipes and provides the music for the troupe. It was a difficult task for Hector to mould the sometimes-reluctant individual chickens into a precision team. He eventually succeeds and they perform at local agricultural shows, the the Sydney Royal and finally get an invitation to perform at the famous Edinburgh Tattoo in Scotland, where they woo audiences with their amazing precision performance. They are feted and Mr McFowler is very proud that his prized chicken, which failed to become a champion show bird, was now a champion leader of a successful highland dance troupe. Mr McFowler, a romantically na ve bachelor, even makes a surprising romantic connection ...Show more
$24.99
AUD
Category: picture books
All it takes is the will to make dreams come true. JUST ONE BEE is a story of hope, determination and never giving up: the story of One-bee and her dream to revert desolate wastes back to fields of flowers. But to change a desert to meadowland she needs to go it alone because when she comes across anoth er bee, she discovers not only is he hoarding a single precious flower and a queen bee, but he refuses to believe positive change is possible. Other-bee does all he can to quash One-bee's dream. But One-bee's persistence, patience and optimism eventually prove Other-bee wrong, and she shows him how dreams can come true. AGES: 4 plus AUTHORS: Margrete Lamond is a publisher, author, educator and researcher known for her quirky upcycling of traditional and classic tales for young readers. Margrete's first book with Dirt Lane Press was The Sorry Tale of Fox and Bear, which was short-listed for the prestigious NSW Premier's Literary Awards in 2018. Anthony Bertini works in the corporate world and his specific focus is Clean Tech. As a co-founder of 350.orgAustralia, Anthony believes young people are key to reversing climate change and making the future a better place. Anthony's first book, Things My Pa Told Me, was published by Hardie Grant Egmont/Little Hare and has been translated into several languages and sold over 20,000 copies. Just One Bee is Anthony's second book with Dirt Lane Press. Christopher Nielsen is an award-winning Sydney-based illustrator with a love for weathered surfaces and vintage design. He specialises in advertising, editorial, corporate, hand lettering, children's books, packaging and publishing illustration. His first picture-book with Dirt Lane Press was game-changing The Dream Peddler by Irena Kobald. ...Show more
$26.99
AUD
Category: picture books
Now you see them, now you don't! Cloaked in a riot of colour, pattern and texture are a dozen animals - from chameleons and polar bears to Gaboon vipers and mimic octopuses - that have mastered the art of fading into the background. Fact-packed pages segue into clever and beautifully illustrated seek-a nd-find spreads that put readers' newfound knowledge of each creature and its ecosystem to the test. Marc Martin jets budding conservationists around the world and shows them the secrets of animal camouflage. A perfect gift for animal lovers. ...Show more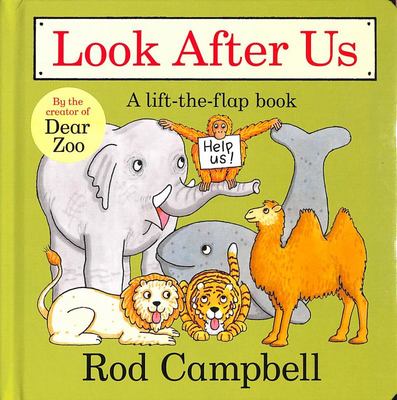 $14.99
AUD
Category: picture books
Lift the flaps to meet elephants, tigers, orangutans and more in Look After Us, a first book about endangered animals by Rod Campbell, creator of the bestselling preschool classic Dear Zoo. Toddlers will love lifting the flaps to discover five different endangered animals in their natural habitats. Wit h a special fold-out ending that shows what a difference conservation has made to whales, Look After Us has a positive message about how to look after our world and the animals that live in it. With flaps to lift, a simple text with a repeating pattern and bright, bold artwork, Look After Us is the perfect introduction to conservation for young children who are fans of Dear Zoo. ...Show more
$19.99
AUD
Category: picture books
Spend a day with Australia's most vibrant and unique feathered friends. Full of splashing shorebirds, clattering cockatoos, parading penguins and greedy galahs, Busy Beaks is the perfect introduction to birds of all shapes and sizes.
$24.99
AUD
Category: picture books
One day, a parrot appears on the doorstep. His name isJimmy. Dad thinks Jimmy is amazing. He's loud, he's funny and he's full of surprises! But Jack doesn't like surprises. Not at all...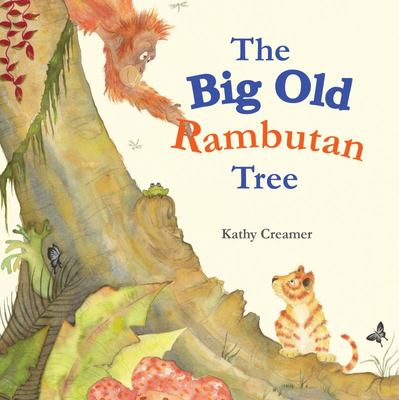 $24.95
AUD
Category: picture books
Discovering an orphaned tiger cub at the bottom of the big old rambutan tree, an intelligent and gentle orangutan, named Ginger, rescues him and brings him up as her own child, despite the warnings from the other orangutans about tigers being their natural enemy, and that Ginger would one day become the tiger's dinner. Ginger teaches the tiger cub all she knows about the world, and how to live like an orangutan. The tiger grows up on a diet of leaves, fruit, honey, insects and bird's eggs, but he hungers for something more satisfying to eat. When the tiger's instinct for hunting gradually appears and his appetite for fresh meat becomes too overpowering, the two friends realise that they have to part company, but their deep bond of friendship remains strong and as the years pass by they never forget about each other. When human encroachment threatens the rainforest with fire and Ginger's life is in danger, a trusted old friend comes to her rescue. A sensitive story which reveals the plight of orangutans and other wildlife as they fight for survival in their ever-diminishing rainforest habitat, which is directly due to the activities of human development and the need for land to grow palm and other crops. With 100 percent of proceeded being donated to Orangutan Outreach comes a tale of hope as the strong bonds of friendship are showcased through the struggles to survive in the threatened Sumatran rainforest.    ...Show more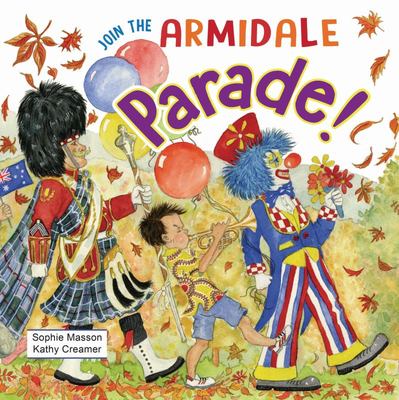 $14.95
AUD
Category: picture books
It's Festival time in Armidale, and everyone's getting floats and costumes ready for the big street parade. For the new family in town, it's even more exciting: for this is their first time to join in the colour and magic and fun!