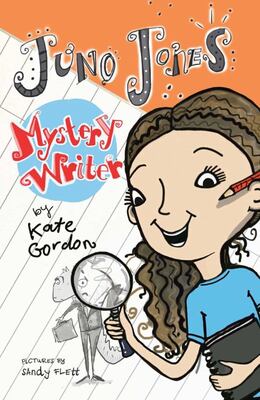 $12.99
AUD
Category: early reader
A disaster has happened! Again. Muttonbird Bay Primary is once again under threat of closure, and Juno Jones is pretty sure the Alien Lizard Men are involved. But that's not all: Shy Vi is missing, Miss Tippett is acting VERY strangely, and everyone keeps turning to Juno Jones to solve the mysteries. ...Show more
$12.99
AUD
Category: early reader
A disaster has happened! Muttonbird Bay School might be closing. I mean forever! Juno Jones loves her school but the Men in Suits want to close it down! And there's only one thing Juno and her classmates can do to stop it... Read! Which is perfectly fine but Juno Jones is A KID WHO DOESN'T LIKE READING. To save her school Juno Jones will become a WORD NINJA! ...Show more
Four on the Run
by Sophie Masson; Cheryl Orsini (Illustrator); Authors' Elves (Designed by)
$13.99
AUD
Category: early reader
Maxie, Fergie, Flash and Lady are good friends who live in Mrs Brown's farm shed. Life isn't exciting, but they're happy. Until the day they learn that Mrs Brown wants to sell them--to the scrap yard! So they decide to run away: and suddenly life becomes very exciting for the four lovable machines in a series of madcap adventures that will change everything.This is an exciting, funny chapter book, with warm and interesting characters who just happen to be machines! With lively, appealing illustrations by Cheryl Orsini, Four On the Run is a fresh and original adventure which is great both for reading aloud to pre-literate children and for young readers to read for themselves. ...Show more
$12.99
AUD
Category: early reader | Series: Zola
Zola loves living on Boomerang Street with her mum and her nonna. Every day of the week is an adventure. But Zola has a problem. No matter how much she tries, she can't keep out of trouble! Seven stories in the series - one for every day of the week. From the bestselling author of Looking for Alibrandi. ...Show more
$14.99
AUD
Category: early reader | Series: Bad Guys
The Bad Guys - I mean, Shadow Squad-G - have saved the world from butt-handed evil and now its time to PARTY! But Mr Snake doesn't feel like partying. Ohhh, no. He's WAY too powerful for that. Mr Snake would rather mess with things that could RIP OPEN A DOORWAY into a whole new world of horror, mayhem a nd... BLOOD-CURDLING BADNESS. Better put your party pants on ice. Its the Bad Guys Episode 11!   ...Show more
$16.95
AUD
Category: early reader | Reading Level: Younger Readers
When a Manly school sets out to bring a country class to the city for a beach visit, three very different kids find each other and themselves.Noah is fearless in the surf. Being at the beach makes him feel free. So where does his courage go when his best mate pushes him around?Lottie loves collecting fa cts about bugs, but she wishes her dad would stop filling their lonely house with junk. She doesn't know what to do about it. Jack wants to be a cricket star, but first he has to get to school and look after his little sister. Especially if he wants to go on the class trip and see the ocean for the first time. ...Show more
$15.99
AUD
Category: early reader | Series: Weirdo
HAPPY BIRTHDAY TO MEEEEE! Not only is it PLANET DAY, its also Weir Dos BIRTHDAY! And his partys going to be so HUGE youll see it from space! It wont be easy... but it will be FUNNY!
$12.99
AUD
Category: early reader | Series: Aussie Kids Ser.
Hi! I'm Dooley My cousin is visiting our farm. We'll swim in the river, feed the calves and collect berries. But best of all, we're going to sleep out in the barn!
$34.99
AUD
Category: early reader | Reading Level: Younger Readers
Lone Annie sees dragons in your future... She sees giants. She sees fire and water. She sees death. Finn's life in the village of Wichant is hard. Only his drawings of the wild coastline, with its dragon-shaped clouds and headlands that look like giants, make him happy. Then the strange housekeeper from a mysterious clifftop mansion sees his talent and buys him for a handful of gold and then reveals to him seven extraordinary paintings. Finn thinks the paintings must be pure fantasy-such amazing scenes and creatures can't be real! He's wrong. Soon he is going to slip through the veil between worlds and plunge into the wonders and perils of The Glimme. ...Show more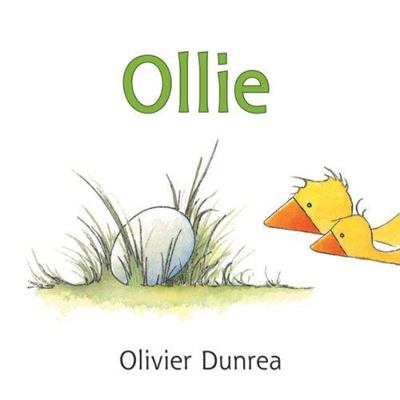 $15.99
AUD
Category: early reader | Series: Gossie and Friends Ser.
Now in a board-book format--the endearing companion to "Gossie" and "Gossie and Gertie" introduces Ollie, a little gosling who will decide for himself when it's time to hatch. Full color.
$14.99
AUD
Category: early reader | Series: Naughty Dragons
In the Laidley Hundreds, dangerous wild dragons roam the Highlands. But dragons aren't born bad - just naughty!   When Ava and Jack's parents agree to foster two young dragons, the siblings can't believe their luck. But teaching a mischievous pair of dragons how to behave isn't easy, and Jack and Ava wi ll have their work cut out for them with Graun and Fafnine. They might look sweet, but don't let that fool you - these dragons can cause trouble like you wouldn't believe.  ​ Perfect for fans of How to Train Your Dragon and the surreal humour of David Walliams, Naughty Dragons is a highly visual series for readers 6+, packed with rollicking adventure, riotous laughs and oodles of mischief. ...Show more
$19.99
AUD
Category: early reader
A deliciously funny tale, with equally amusing illustrations, about being judged for what, rather than who, you are. When Boris and his parents learn that Scotland is re-introducing wolves, they leave their mansion in Morovia for their Scottish homeland. But these wolves aren't planning to settle in t he wild, oh no! Instead, they book into the exclusive Highland Hotel, from where they plan to enjoy Scotland's best tourist spots and cuisine. Is Scotland ready for holidaying wolves? Especially such hungry ones? And why are certain people so unhappy to see them? From spooky dungeons to scheming developers, the Greycoats' new adventure is full of surprising discoveries. ...Show more