$16.99
AUD
Category: non fiction children
Get the Scoop shines a light on big themes in a fresh and fun new way. Featuring a unique blend of factual articles with creative stories, comics and activities, Get the Scoop is a perfect introduction to big topics for curious kids.Get the Scoop: Art reminds us that art is everywhere. This book introdu ces key art movements while expanding our idea of what art can be, from selfies to graffiti and even nature. Articles and stories remind us of the power of art to make our lives better, while activities help us to find our inner artist. ...Show more
$16.99
AUD
Category: non fiction children
Get the Scoop shines a light on big themes in a fresh and fun new way. Featuring a unique blend of factual articles with creative stories, comics and activities, Get the Scoop is a perfect introduction to big topics for curious kids.Get the Scoop: Activism is filled with examples of activism from all ov er the world. Insights into historical movements through to contemporary causes introduce us to the many things that people choose to fight for, while fictional stories and activities help us to find our voices and remind us we can each make a difference. ...Show more
$35.00
AUD
Category: non fiction children
Darwin's theory of evolution written in an accessible format and richly illustrated throughout for children aged 7+, presented in an attractive format with beautiful illustrations throughout.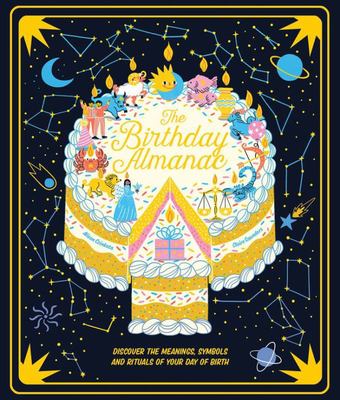 $35.00
AUD
Category: non fiction children
What does your star sign mean? What are your birth crystals, flowers and lucky talismans? How can you celebrate yours and friends birthday in harmony with your astrological calendar? Find out all this and more in this birthday-tastic book celebrating the most exciting day of the year and the special mea nings behind it. ...Show more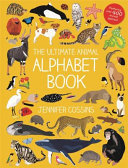 $29.99
AUD
Category: non fiction children
From the Adelie penguin to the zigzag heron, this A-Z book is jam-packed with over 400 animal species and all kinds of interesting animal facts. Discover why the American flamingo is pink, how emerald tree boas hunt their food, what a baby echidna is called and whether the dusky leaf money really has fo ur stomachs. A companion book to Jennifer Cossins' Ultimate Animal Counting Book, this one's for budding zoologists aged 5+.   ...Show more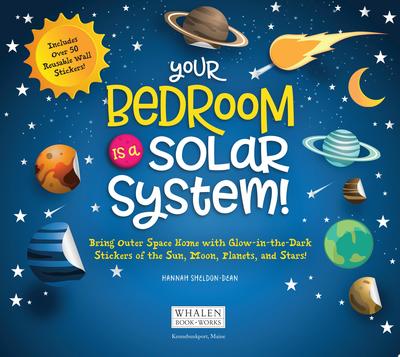 $45.00
AUD
Category: non fiction children
Bring outer space into your very own home With Your Bedroom is a Solar System , kids can transform an ordinary room into an out-of-this-world experience with reusable, wall-safe (and BPA-free ), glow-in-the-dark stickers of the sun, planets, moon, and stars   Space. It is a subject that has captivated imaginations since the dawn of time, spawning science-fiction tales of alien invasions, catastrophic meteorites, and planet exploration. Your Bedroom is a Solar System taps into that timeless wonder for everyone from star-gazing kids to real-life astronauts.   Within this keepsake-worthy hardcover book you will find more than 50 reusable (and BPA-free) glow-in-the-dark stickers of the sun, moon, planets, and stars in our solar system, as well as illustrations of asteroids, comets, spacecraft, and other fascinating parts of the universe such as constellations Plus, Your Bedroom is a Solar System is jam-packed with information that every aspiring astronaut needs such as:   - Space is completely silent - Many of Uranus's moons are named after the characters in William Shakespeare's A Midsummer Night's Dream - Before meteors enter the Earth's atmosphere, they are called meteoroids - The tides are created by the Sun and Moon's gravitational pulls - Only 5% of the Universe is visible from Earth - The closest galaxy to our Milky Way Galaxy is the Andromeda Galaxy...and it's 2.5 million light years away - And much, much more   Discover everything you need to know about worlds beyond Earth, from dwarf planets to black holes to supernovas and more Kids' book author Hannah Sheldon-Dean guides readers through this solar system and beyond, with scientific fun facts and easy-to-follow directions for stickering your bedroom to look just like the universe at night Get ready in 3...2...1...blastoff ...Show more
$29.99
AUD
Category: non fiction children | Series: The\Curious World of Kitchen Science Ser.
Age range 9 to 14. Get ready to play (and learn!) with your food! Discover the secrets of Pi(e), learn about the hidden numbers in your food, conduct experiments with shapes and patterns, and more. Become a Kitchen Scientist by creating number patterns with chicken nuggets, figuring out fractions using a pepperoni pizza and spotting symmetry in snowflakes from your freezer!The Maths of Milkshakes brings maths into the kitchen for a fun and interactive approach to learning for the whole family. ...Show more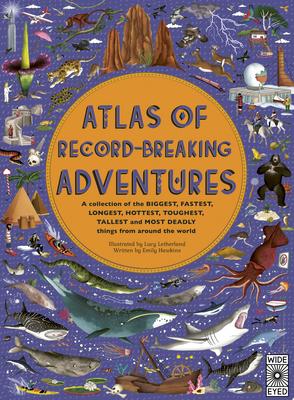 $35.00
AUD
Category: non fiction children | Series: Atlas Of:
Come face-to-face with the biggest, toughest, oldest and most unmissable wonders on Earth in Atlas of Record-Breaking Adventures, the sixth and latest in the bestselling series.
Vote for Me
by Krys Saclier; Cathy Wilcox (Illustrator)
$24.99
AUD
Category: non fiction children
The students of Mount Mayhem School are fed up. Their uniform is hideous, the tuckshop is full of health food, while the sports cupboard is empty. It's time for an election to find a student who will speak on everyone's behalf and make some changes. But who will it be? There's more to voting than you th ink. Vote for Me will show you how preferential voting works (and you'll know more about it than the average adult in Australia). ...Show more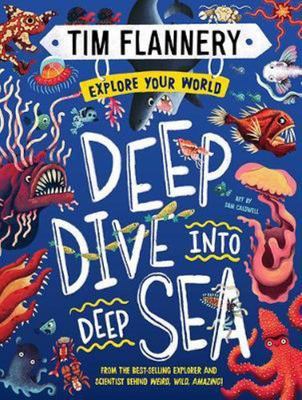 $26.99
AUD
Category: non fiction children | Series: Explore Your World
Get ready to dive into the darkest depths of the sea with real-life explorer and scientist, Professor Tim Flannery. You might think you know about the ocean, but the deep sea is nothing like the beach. Things are WEIRD down there.  Who is the giant squid's mortal enemy? Can you see ghosts in the deep se a? Why would a sea cucumber have teeth on its butt? And what on earth is a headless chicken monster? Put on your SCUBA gear - you're about to find out!   From the author of the best-selling Explore Your World: Weird, Wild, Amazing!, this compendium will enthral and enlighten readers with bizarre facts and vibrant illustrations of the most incredible creatures hiding in the deep sea. Prepare to gasp, laugh and squirm in disgust! ...Show more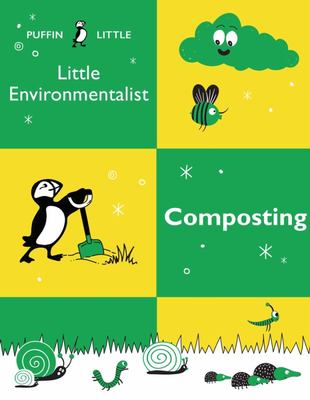 $12.99
AUD
Category: non fiction children
Just because we're LITTLE doesn't mean we can't learn BIG facts. Have you ever wondered how you could help save the planet? If you're a Little Environmentalist who is curious about composting, you're about to DELVE INTO THE DIRT with Puffin Little!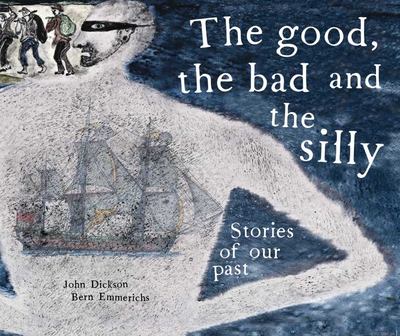 $29.99
AUD
Category: non fiction children
The Good, The Bad and The Silly is a taste of the intriguing history of Australia to alert young readers of the storytelling treasures to be unearthed in Australia's settlement history. This is the newest addition to the successful and award-winning series - M is for Mutiny (CBCA shortlisted 2018), Wil liam Bligh: a stormy story of tempestuous times (CBCA shortlisted 2017), The Startling Story of Lachlan Macquarie (CBCA 2018 Notable) and The Unlikely Story of Bennelong and Phillip (WAYRBA shortlisted 2016). ...Show more