$32.99
AUD
Category: non fiction children | Reading Level: Eve Pownall Award
INDIE AWARD WINNER 2020. Marvel as you enter the fascinating hidden world of ugly animals in this encyclopaedia of the animal kingdom's most unusual and beauty-challenged species. It's time for ugly animals to shine! With more than sixty ugly animals to explore, this compendium of the unusual celebrates the beauty in 'ugliness'. Children and adults alike will pore over the breathtaking scientific illustrations of unusual animals, debating their relative ugliness and merits, learning about science and nature along the way. Featuring illustrations and facts about the thorniest species the animal kingdom has to offer, from the naked mole rat to the goblin shark, aye-aye, sphinx cat, blobfish and many more 'ugly' beauties. This gorgeous hardcover book is illustrated in exquisite detail by exciting new Australian talent, Sami Bayly. ...Show more
$24.99
AUD
Category: non fiction children | Reading Level: Eve Pownall Award
Bruce Pascoe has collected a swathe of literary awards for Dark Emu and now he has brought together the research and compelling first person accounts in a book for younger readers. Using the accounts of early European explorers, colonists and farmers, Bruce Pascoe compellingly argues for a reconsiderati on of the hunter-gatherer label for pre-colonial Aboriginal Australians. He allows the reader to see Australia as it was before Europeans arrived — a land of cultivated farming areas, productive fisheries, permanent homes, and an understanding of the environment and its natural resources that supported thriving villages across the continent. Young Dark Emu — A Truer History asks young readers to consider a different version of Australia's history pre-European colonisation. ...Show more
$29.99
AUD
Category: non fiction children | Reading Level: Eve Pownall Award
Age range 5 to 12 Do you know what a tree hollow is? To you and me, a tree hollow is just a hole, cavity or tunnel in a tree or branch. But to an animal, that hollow may be a bedroom, hiding place, nursery or shelter. It is the ultimate tree house! Come and take a peek inside the amazing world of tree h ollows and discover more than 340 species of incredible Australian animals that call hollows home. With colour photos of glorious gliders, darting dunnarts, minute microbats and many more, this book is full of fun facts about animals that use tree hollows as places for resting, nesting or hiding. Find out how hollows are created, why they are threatened, and meet scientists who spend their time hollow-hunting. There are also plenty of tips on how you can spot hollows yourself, help to protect the environment and encourage habitat for hollow-dependent animals. Age range 5 to 12  ...Show more
Vote for Me
by Krys Saclier; Cathy Wilcox (Illustrator)
$24.99
AUD
Category: non fiction children
The students of Mount Mayhem School are fed up. Their uniform is hideous, the tuckshop is full of health food, while the sports cupboard is empty. It's time for an election to find a student who will speak on everyone's behalf and make some changes. But who will it be? There's more to voting than you th ink. Vote for Me will show you how preferential voting works (and you'll know more about it than the average adult in Australia). ...Show more
$24.99
AUD
Category: non fiction children
Can you imagine anything more gross than the human body? Seriously, inside and out, it is DISGUSTING! Blood and guts are bad enough, but there is so much more. We burp and fart. We secrete spit and snot and sweat. We pee! We poo! Everywhere we go, we're shedding bits of ourselves. Skin. Hair. Nails. And bodies are a breeding ground for germs, bacteria, fungus, lice and more. The Human Body Survival Guide will take you on a weird and wonderful journey and teach you everything you wanted to know about our bodies, and some stuff you didn't want to know! Ever wondered what the biggest organ in the body is? Whether your nose and ears continue to grow after you die? Or what a healthy poo looks like? Hold on to your insides . . . Here we GO! ...Show more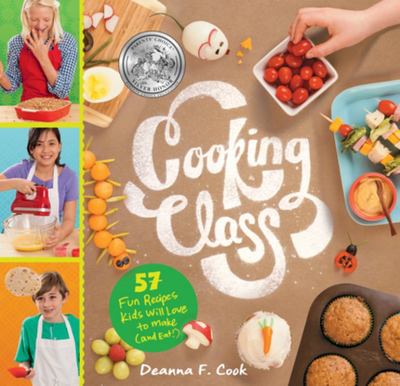 $29.99
AUD
Category: non fiction children | Series: Cooking Class Ser.
In addition to teaching basic cooking techniques, the book includes recipes for making kid-friendly favourites from scratch, including French toast, granola, pancakes, muffins, subs, smoothies, biscuits, applesauce, fruit leather, goldfish crackers, tortilla chips, French fries, Buffalo chicken fingers, pizza, sushi California rolls, vanilla pudding, and more. The recipes incorporate fresh, healthy ingredients and feature imaginative presentations that kids will love to prepare, such as egg mice and fruit flowers for breakfast and mini-meatballs, mashed potato clouds, and carrot coins for dinner. ...Show more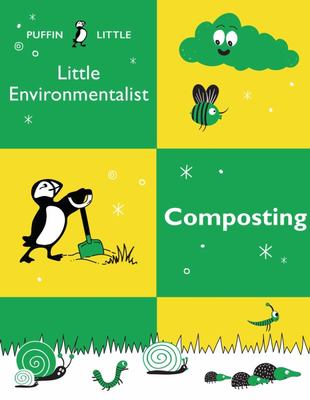 $12.99
AUD
Category: non fiction children
Just because we're LITTLE doesn't mean we can't learn BIG facts. Have you ever wondered how you could help save the planet? If you're a Little Environmentalist who is curious about composting, you're about to DELVE INTO THE DIRT with Puffin Little!
$14.99
AUD
Category: non fiction children
Turn the bad jokes back on dad with this seriously silly joke book Dads have been embarrassing their kids for decades with goofy and groan-worthy jokes, and now it's their children's turn In this hilarious new joke book, kids can out-dad-joke their dads and even learn how to write some of their own. F illed with over 350 silly jokes about school, sports, animals, and more, Dad Jokes for Kids will have young readers rolling on the floor with laughter Plus, children can learn to write their own dad jokes with fun activities in the back Includes jokes like: Q: What did the carrot say to the broccoli?A: Nothing. Vegetables can't talk. You can't play hide-and-seek with mountains. They're always peaking. ...Show more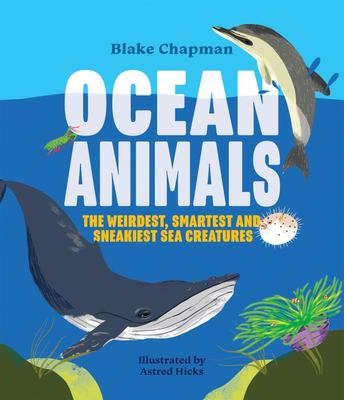 $29.99
AUD
Category: non fiction children
Dive into the incredible world of ocean animals! Ocean animals are truly awesome. They come in every size, color and shape imaginable. They are also some of the weirdest, sneakiest and smartest animals on the planet! This book focuses on the features and skills that make these creatures extra-incredib le. You will discover animals that are masters of defense and others that use high speeds to eat or avoid being eaten. There are sea creatures that use their size as an advantage, both big and small, and others that are just really, really smart! Whether you're a fan of fish, a connoisseur of crustaceans, mad about molluscs or just love jellyfish, Ocean Animalshas got you covered. You may even discover some fantastical creatures you never knew existed. Full of fun facts, "sea-lebrity" species profiles and amazing pictures, you will also learn about issues threatening marine life and tips on how to help protect our amazing ocean environments. Features: Reveals the unique features that enable marine animals to thrive in their habitats Inspires young readers to tackle the challenges of ocean pollution, biodiversity loss and climate change Presents key themes and concepts from the Australian curriculum, providing a fun resource for teaching Highly visual and engaging content, making learning easy and fun ...Show more
$24.99
AUD
Category: non fiction children
What if every young girl loved her body? Freedom is loving your body with all its "imperfections" and being the perfectly imperfect you! This book encourages young girls to admire and celebrate their bodies for all the amazing things they can do, and to help girls see that they are so much more than t han their bodies. It introduces the language of self-love and self-care to help build resilience, while representing and celebrating diverse bodies, encouraging girls to appreciate their uniqueness. This book was written for every girl, regardless of whether or not they are exhibiting signs of negative body image.  All girls deserve to be equipped with the tools to navigate an image-obsessed world. ...Show more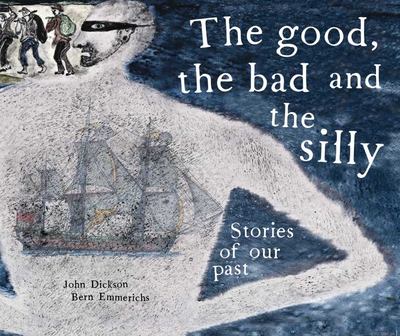 $29.99
AUD
Category: non fiction children
The Good, The Bad and The Silly is a taste of the intriguing history of Australia to alert young readers of the storytelling treasures to be unearthed in Australia's settlement history. This is the newest addition to the successful and award-winning series - M is for Mutiny (CBCA shortlisted 2018), Wil liam Bligh: a stormy story of tempestuous times (CBCA shortlisted 2017), The Startling Story of Lachlan Macquarie (CBCA 2018 Notable) and The Unlikely Story of Bennelong and Phillip (WAYRBA shortlisted 2016). ...Show more
$29.99
AUD
Category: non fiction children | Series: The\Curious World of Kitchen Science Ser.
Age range 9 to 14Get ready to play (and learn!) with your food!Discover the truth about yeast, learn how to count calories, conduct experiments with rubbery eggs, and more. Become a Kitchen Scientist by dissecting an onion, decorating a cookie to look like a cell and discovering how gross things like mo uld help to make delicious foods like yoghurt and bread!The Biology of Bananas uses applied science for a fun and interactive approach to learning for the whole family. ...Show more