$29.99
AUD
Category: non fiction children
From the Adelie penguin to the zigzag heron, this A-Z book is jam-packed with over 400 animal species and all kinds of interesting animal facts. Discover why the American flamingo is pink, how emerald tree boas hunt their food, what a baby echidna is called and whether the dusky leaf money really has fo ur stomachs. A companion book to Jennifer Cossins' Ultimate Animal Counting Book, this one's for budding zoologists aged 5+.   ...Show more
$19.99
AUD
Category: non fiction children
Professor Terry Denton talks you through all you need to know about Earth, Life, the Universe and EVERYTHING (almost). Sure to engage anyone from the ages of 8 to 80 (and beyond), this is a funny, fascinating whistle-stop tour of the history and science of the universe, life on Earth, the ins and outs o f biology, geography, geology and the weather, how life evolved and how it works, and how people use the forces of nature around us to create amazing things. There's even a chapter on time! Get ready to laugh and be amazed at the world around you and within you. ...Show more
$19.99
AUD
Category: non fiction children
A bumper book of maths fun stuffed with things to draw, puzzle, invent, order, unscramble, code, decode for kids aged 7+ years from Australia's best known maths man. There's magic in maths - if you know where to look...
$29.99
AUD
Category: non fiction children | Reading Level: Eve Pownall Award
Age range 5 to 12 Do you know what a tree hollow is? To you and me, a tree hollow is just a hole, cavity or tunnel in a tree or branch. But to an animal, that hollow may be a bedroom, hiding place, nursery or shelter. It is the ultimate tree house! Come and take a peek inside the amazing world of tree h ollows and discover more than 340 species of incredible Australian animals that call hollows home. With colour photos of glorious gliders, darting dunnarts, minute microbats and many more, this book is full of fun facts about animals that use tree hollows as places for resting, nesting or hiding. Find out how hollows are created, why they are threatened, and meet scientists who spend their time hollow-hunting. There are also plenty of tips on how you can spot hollows yourself, help to protect the environment and encourage habitat for hollow-dependent animals. Age range 5 to 12  ...Show more
$24.99
AUD
Category: non fiction children
Take a visual journey through the world of music and learn the science behind it too. Budding music fans will love discovering musical geniuses of every era, from Mozart and classical music to Bowie and pop, as well as finding out how music is created and what links it all together. The book explains ho w music is made using rhythm and melody. It covers genres from folk and classical to the modern music phenomena of hip hop and electronica. Instruments and music from across the world are featured, with "playlists" of key pieces encouraging kids to look up the music to hear for themselves. STEAM spreads delve into the psychology and maths behind music, from how it affects our mood to how it can improve our minds. Covering Jamaica's reggae, the USA's country, Korea's K pop, and more, this book will help children discover a love of music. ...Show more
$32.99
AUD
Category: non fiction children
Dangerous animals get a bad rap, but this beautifully illustrated encyclopaedia helps us appreciate the incredible features of some of our more hair-raising animal species. With more than sixty of the most deadly and dangerous animals from across the world to explore, every page of this beautifully illu strated volume is more eye-opening than the last. You will learn interesting facts about these fascinating species, (many of which you won't have even known were deadly) such as how they have adapted to survive and whether we should be threatened by these animals or appreciate them for their incredible features. Children and adults alike will pore over the breathtaking scientific illustrations of unusual animals from the Cone Shell to the Wolverine and the Irukandji Jellyfish to the Slow Loris, debating their relative dangerous features, learning about science and nature along the way.  This gorgeous hardcover book is illustrated in exquisite detail by award-winning author and illustrator, Sami Bayly. A brilliant companion to The Illustrated Encyclopaedia of Ugly Animals. ...Show more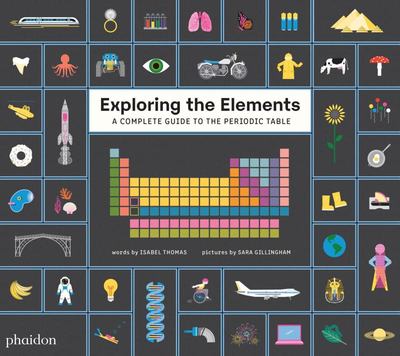 $34.95
AUD
Category: non fiction children
Science meets design in this comprehensive introduction to the chemical elements that make up our universe This artful and accessible guide to the periodic table -- the ultimate reference tool for scientists worldwide -- names all 118 chemical elements and helps young readers understand the remarkable w ays we have learned to use them. Graphically stunning layouts feature each element's letter symbol and atomic number, exploring its attributes, characteristics, uses, and interesting stories behind its discovery. Complete with a comprehensive introduction, conclusion, and glossary, this is the perfect introduction to chemistry for inquisitive minds. Ages 8-14 ...Show more
$42.99
AUD
Category: non fiction children
Where would you go if you had a magic carpet?   Take the journey of a lifetime and explore 19 real-life, off-limits locations... Whether you'd prefer to visit a volcano, do some supernatural sightseeing in Area 51, take a tour of the remotest island on Earth, or plunder the Secret Archives of the Vati can, the magic carpet will cover the four corners of the globe - and reveal hundreds of hidden secrets in between! ...Show more
$24.99
AUD
Category: non fiction children
Age range 5+Did you know that, in 2009, a massive dust storm in Australia blew red dust and sand all the way to New Zealand, where it turned the glaciers pink? That, in 1899, Cyclone Mahina plucked dolphins out of the ocean in Far North Queensland and deposited them on cliff tops? That it snowed at Ulur u in 1997? In Australia's Wild Weird Wonderful Weather, readers are introduced to the wide range of weather in Australia, with bite-size pieces of information presented alongside graphic illustrations to entice young readers. Older readers will enjoy the detailed explanations about everything weather, from what causes certain phenomena to reading weather maps, exploring the climate of the past and preparing for the climate of the future. With sections about Australia's extreme weather and the effects of climate change, Australia's Wild Weird Wonderful Weather gently introduces young readers to the challenges of a warming planet and encourages them to be mindful of impact their actions have on the environment. A resource section and glossary of weather words at the back of the book enable a parent, teacher or older reader to satisfy the deeper interest in weather that the book is sure to stimulate. ...Show more
$26.99
AUD
Category: non fiction children | Series: Explore Your World
Get ready to dive into the darkest depths of the sea with real-life explorer and scientist, Professor Tim Flannery. You might think you know about the ocean, but the deep sea is nothing like the beach. Things are WEIRD down there.  Who is the giant squid's mortal enemy? Can you see ghosts in the deep se a? Why would a sea cucumber have teeth on its butt? And what on earth is a headless chicken monster? Put on your SCUBA gear - you're about to find out!   From the author of the best-selling Explore Your World: Weird, Wild, Amazing!, this compendium will enthral and enlighten readers with bizarre facts and vibrant illustrations of the most incredible creatures hiding in the deep sea. Prepare to gasp, laugh and squirm in disgust! ...Show more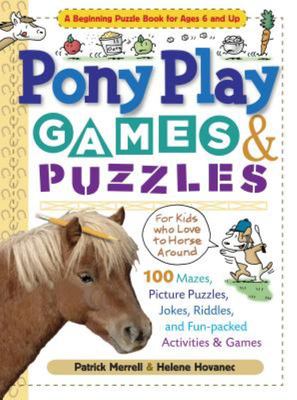 $14.99
AUD
Category: non fiction children | Series: Storey's Games and Puzzles Ser.
Get in the saddle and ride your way through a variety of pony-themed mazes, crosswords, quizzes, and word searches. Jackie the Jack Russell terrier and Barney the barn owl guide children through a puzzle-packed tour around the horse farm. Their silly, horsey humor will bring laughs galore and keep kids engaged as they work their way through 100 fun brainteasers. Five chapters of zany activities progress in difficulty, encouraging children to stretch their abilities as they learn more about ponies. ...Show more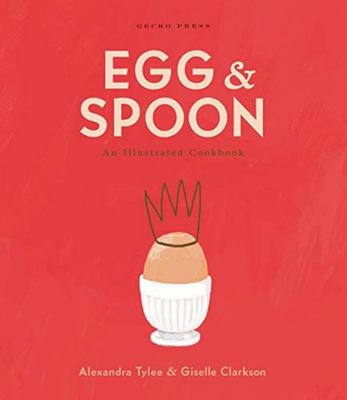 $37.99
AUD
Category: non fiction children
Egg and Spoon is a beautiful illustrated cookbook for children—and adults—that celebrates imagination, confidence and the fun of cooking. A scrumptious collection for anyone who loves good healthy food— and an occasional indulgence. Here are after-school snacks, breakfast on a stick, cakes, slices and dinners. Egg and Spoon is for children learning to cook independently and families to enjoy cooking together. Much of the food is naturally gluten-free or vegan. Alexandra Tylee is the owner and chef at Pipi Café, a little pink house, cottage garden and pizza truck. Pipi celebrates eating together and taking pleasure in small things—hot chocolate in a special cup, foraged food, a boiled egg slipped into a pocket for later. Tylee trusts children to choose flavours and handle equipment in this joyful book that will set them on a lifetime love of healthy cooking and eating.   Giselle Clarkson's illustrations are scrumptious and subversively playful. Written by Alexandra Tylee and illustrated by Giselle Clarkson ...Show more