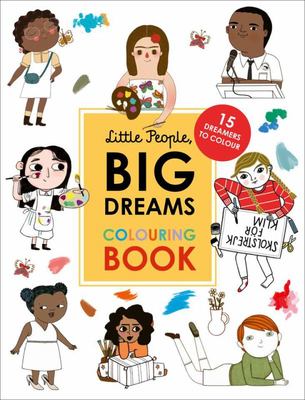 $12.99
AUD
Category: games | Series: Little People, Big Dreams
Grab your coloured pencils and get creative with Little People, Big Dreams Colouring Book!
$24.99
AUD
Category: games
From the number one best-selling Our Home, Our Heartbeat comes a stunning puzzle and book set for kids to pore over and enjoy again and again. Adapted from Briggs' celebrated song 'The Children Came Back', Our Home, Our Heartbeat is a celebration of past and present Indigenous legends, as well as emergi ng generations, and at its heart honours the oldest continuous culture on earth. Readers will recognise Briggs' distinctive voice and contagious energy within the pages of Our Home, Our Heartbeat, signifying a new and exciting chapter in children's Indigenous publishing. ...Show more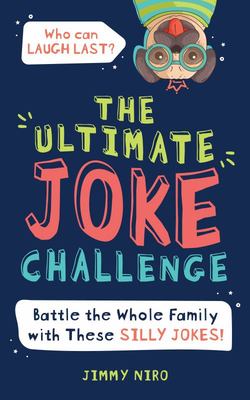 $14.99
AUD
Category: games
The Ultimate Joke Challenge is all fun and games...until somebody gets a bad case of the giggles In this epic showdown, players compete in multi-level rounds with lots of hilarious jokes, silly tongue twisters, bonus activities, and more, to answer the ultimate question: who will get the most laughs? Ch ock full of hundreds of rib-tickling jokes for kids ages 8 to 12 and the whole family, this clean game book perfect for reluctant young readers is sure to be a knockout for entertaining game nights, road trips, sleepovers, and beyond Just try not to laugh Makes the perfect silly kids jokes book gift for boys and girls for birthdays, holiday stocking stuffers, Easter baskets, and more On your mark, get set...start joking Features include: 8 joke rounds, plusA fill-in-the-blank joke roundTongue-twister roundShout challenge roundMumble challenge roundCharades roundTotal knockout tiebreaker round ...Show more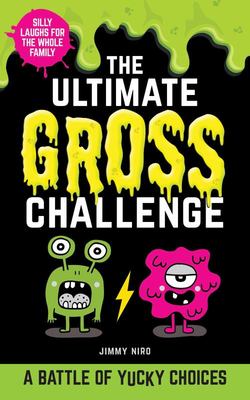 $14.99
AUD
Category: games
In this epically gross championship, play with friends and family to decide which stinky, sticky, scenarios you would rather do. This hilarious, interactive game book is packed with hundreds of gross and grosser choices that will bring non-stop giggles to anyone who dares to be the most disgusting of th em all. Entertaining for reluctant young readers and perfect for family game nights, parties, road trips, and sleepovers, this book is the funniest way to challenge your imagination!The Ultimate Gross Challenge is a battle of yucky choices to make anyone laugh out loud!Could you drink a glass of water from a dirty fish tank, or would you lick the liquid leaking from a garbage can? ...Show more
$24.99
AUD
Category: games
Keri Smith, creator of the mega-bestselling Wreck This Journal, now brings her imagination and inspiration to children with this picture book that explores the very active experience of reading.   What if there were a book that changed every time you read it? Actually, every book does this. We are all p art of the books we read, because our individual reactions, ideas, and emotions make the book whole, and these things are changing all the time. Keri Smith has helped millions of people free their creativity and find their own voice with her interactive books, and now she brings that sensibility to children and to the act of reading. This picture book is an invitation to honor your own vision and to welcome imperfection. Kids will discover that reading can engage all five senses, and that what they themselves bring to a book is an important contribution. (And of course they'll be invited to do a bit of harmless "wrecking" ) ...Show more
$12.99
AUD
Category: games | Series: Tattoos That Teach Ser.
From the towering Tyrannosaurus to the winged Microraptor, Roaring, Rumbling Tattoo Dinosaurs features 50 detailed tattoos depicting dinosaurs as scientists think they might have looked, along with fascinating facts about each one. Easy to apply with a damp cloth, these tattoos promise tons of prehistor ic fun -- and learning -- for kids with a passion for dinosaurs ...Show more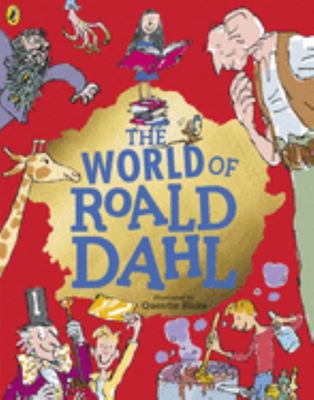 $19.99
AUD
Category: games
Welcome to the wondercrump world of all things Roald Dahl, filled with fantastic facts, exciting extras, quirky quizzes and much more! Join Roald Dahl's best-loved characters for a bumper book of... *Marvellous extra material *Fantastic quizzes *Curious characters *Amazing activities *Funny factfiles *. . . and much more! The perfect companion to the iconic world of Roald Dahl's stories, fun for young and old! ...Show more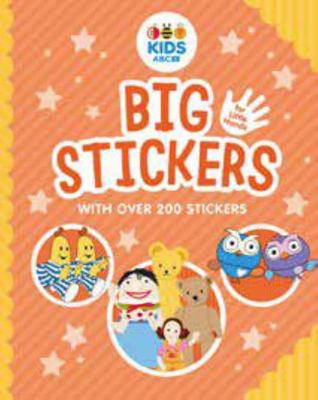 $9.99
AUD
Category: games
Join your favourite ABC KIDS friends in 48 pages of sticker activity fun! Includes over 200 big stickers that are perfect for little hands to peel and stick wherever they like!
$19.99
AUD
Category: games
A fabulously entertaining book and jigsaw gift set from one of Australia's favourite illustrators.
$34.99
AUD
Category: games
Hundreds of creative LEGO® building ideas, activities, games, challenges and pranks! Winner of the Best Book category Creative Play Awards 2016, this superb LEGO® building book inspires you to look at your LEGO bricks in new and exciting ways. Go on a LEGO treasure hunt. Create and perform LEGO magic tr icks. Make a LEGO stop-motion movie. Build your own LEGO pet. Challenge your family to build the tallest LEGO tower. And much, much more! Featuring imaginative play and building ideas, from LEGO games that take just a few minutes and require a handful of bricks, to inspirational build ideas and activities to keep you occupied for hours. ©2020 The LEGO Group. ...Show more
$6.99
AUD
Category: games
Colour in the pages, finish the activities and let your imagination run wild with all your ABC Kids friends. all your favourite ABC KIDS friends.
$12.99
AUD
Category: games | Series: Tom Gates Ser.
Don't get bored - get busy! The must-have activity book for fans of Tom Gates: packed with drawing guides, fun games, brilliant puzzles and perfect pranks to play on older sisters - there's hours of fun ahead! Previously published in hardback in 2014 as The Brilliant World of Tom Gates Annual: now with added brand new pages from Liz.   ...Show more