$24.99
AUD
Category: games
There are so many different kinds of poo out there. Did you know that wombats poo in cubes? And that penguins poop in squirts that are different colours depending on what they've eaten? Find out all you ever wanted to know about animal poo while building this colourful floor puzzle. This is a giant 100 piece floor jigsaw puzzle showing animals and their poos! Once complete the puzzle is just under 3ft wide! The sturdy puzzle pieces are presented inside a brightly coloured box. ...Show more
$5.99
AUD
Category: games
Have fun with Bluey and Bingo and their friends. There are loads of games to play, stickers to place and much more! A fun-filled sticker activity book for kids of all ages. Bluey has been a phenomenal success since airing on ABC KIDS in October 2018, amassing legions of dedicated fans and hugely popular ranges of books, toys, clothes, games and more. It holds the coveted position of being the most watched program ever on ABC iView, with over 260 million plays for Series One, and is the winner of an International Emmy for Most Outstanding Children's Programme.   ...Show more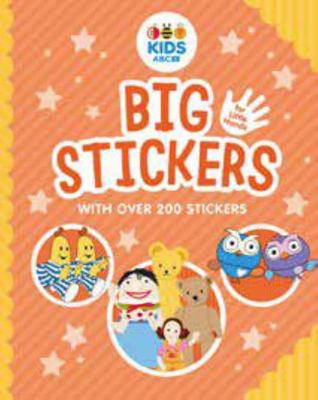 $9.99
AUD
Category: games
Join your favourite ABC KIDS friends in 48 pages of sticker activity fun! Includes over 200 big stickers that are perfect for little hands to peel and stick wherever they like!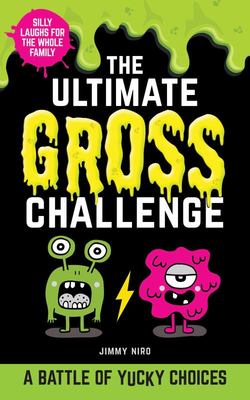 $14.99
AUD
Category: games
In this epically gross championship, play with friends and family to decide which stinky, sticky, scenarios you would rather do. This hilarious, interactive game book is packed with hundreds of gross and grosser choices that will bring non-stop giggles to anyone who dares to be the most disgusting of th em all. Entertaining for reluctant young readers and perfect for family game nights, parties, road trips, and sleepovers, this book is the funniest way to challenge your imagination!The Ultimate Gross Challenge is a battle of yucky choices to make anyone laugh out loud!Could you drink a glass of water from a dirty fish tank, or would you lick the liquid leaking from a garbage can? ...Show more
$24.99
AUD
Category: games
A stunning picture book and puzzle set from Australia's foremost indigenous illustrator.Run to the creek, perch on a rock, slip into clear crystal water. A visual and lyrical depiction of coming home to country from acclaimed author and illustrator Bronwyn Bancroft.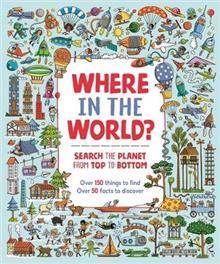 $19.99
AUD
Category: games
Search the planet from top to bottom in this giant search challenge. Search the planet from top to bottom in this giant search challenge! Starting with space, moving down to the mountains and and cities before finally ending up under the sea, this is a search book packed with things to spot and fun fact s to discover. Focusing on the most exciting aspects of each scene - the biggest, fastest and speediest things around, children will love finding things and learning as they go. Includes bonus items to look out for. Illustrated with cute, quirky illustations by Paula Bassio. ...Show more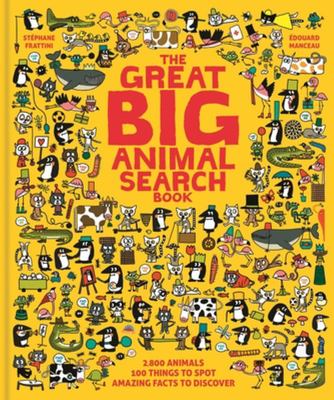 $24.99
AUD
Category: games
This big, beautiful book is bursting with over 2,818 creatures. From cute kittens to waddling penguins, the reader is challenged to spot over 100 distinctive individuals within each crowded scene. The book features over 1,000 fascinating facts and stats about the animals included, and readers are introd uced to the idea of the amazing collective nouns that enrich our language. Humorously written with a cute, quirky illustration style, this is the search book kids will want to read again and again. ...Show more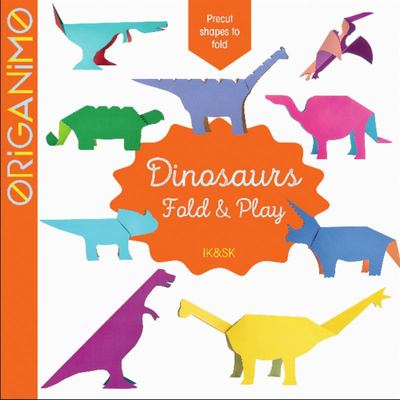 $24.99
AUD
Category: games | Series: Origanimo
Are you ready to Origanimo? Origanimo is the latest in paper engineering entertainment and is a perfect introduction to paper folding as you create and identify eighteen multicolored dinosaurs. These paper dinosaurs include the popular Tyrannosaurus Rex as well the Triceratops, Brachiosaurus, Diplodocus , and more that will be ready to stomp (or fly) off the page in just a few easy folds. Each page features the name of the dino to help you identify them as you fold and collect them all ...Show more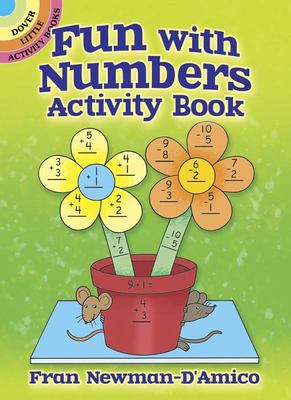 $6.99
AUD
Category: games | Series: Dover Little Activity Bks.
It's never too early to learn that numbers can be fun, and this mini activity book is the perfect place to start. Fifty entertaining and educational activities include counting games, color by numbers, connect the dots, and more that teach basic math skills, including fractions and measurements. Kids ca n also learn about the calendar and how to tell time. Complete solutions are included. ...Show more

$19.99
AUD
Category: games | Series: Little Detectives Ser.
Take out your magnifying glass, there are so many things to see Embark on a journey through the savanna, the jungle, the forest, the sea and many other places to discover the animals of the world Have fun playing detective and spot hidden objects in the vibrant and playful scenes. Made especially for little ones, this book sharpens observation skills and develops vocabulary. With bonus look-and-find activity ideas ...Show more
$24.99
AUD
Category: games
From the number one best-selling Our Home, Our Heartbeat comes a stunning puzzle and book set for kids to pore over and enjoy again and again. Adapted from Briggs' celebrated song 'The Children Came Back', Our Home, Our Heartbeat is a celebration of past and present Indigenous legends, as well as emergi ng generations, and at its heart honours the oldest continuous culture on earth. Readers will recognise Briggs' distinctive voice and contagious energy within the pages of Our Home, Our Heartbeat, signifying a new and exciting chapter in children's Indigenous publishing. ...Show more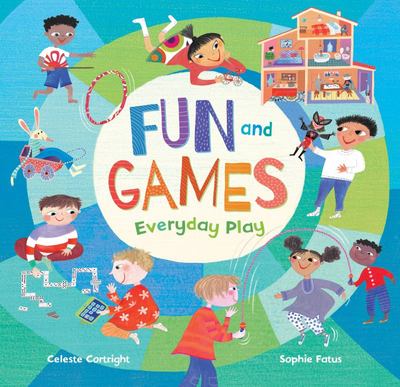 $12.99
AUD
Category: games
Follow a diverse group of children as they enjoy their favourite games! Readers can delight in familiar play like hide-and-seek to more unusual activities like tangrams, all while learning about the importance of taking turns and participating. Includes end matter about the cultural origins of the featu red games and toys. ...Show more