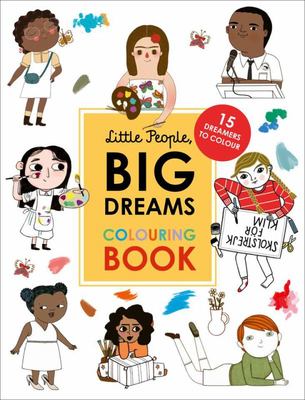 $12.99
AUD
Category: games | Series: Little People, Big Dreams
Grab your coloured pencils and get creative with Little People, Big Dreams Colouring Book!
$19.99
AUD
Category: games
Welcome to the wondercrump world of all things Roald Dahl, filled with fantastic facts, exciting extras, quirky quizzes and much more! Join Roald Dahl's best-loved characters for a bumper book of... *Marvellous extra material *Fantastic quizzes *Curious characters *Amazing activities *Funny factfiles *. . . and much more! The perfect companion to the iconic world of Roald Dahl's stories, fun for young and old! ...Show more
$19.99
AUD
Category: games | Series: Usborne Book and Jigsaw Ser.
This pack contains a 300-piece jigsaw of the Periodic Table for children to assemble, while learning the positions and groupings of all 118 elements. It also includes a 16-page book explaining the Periodic Table in a fun and accessible way, and is packed full of fascinating facts about and uses of the e lements that make up the world around us ...Show more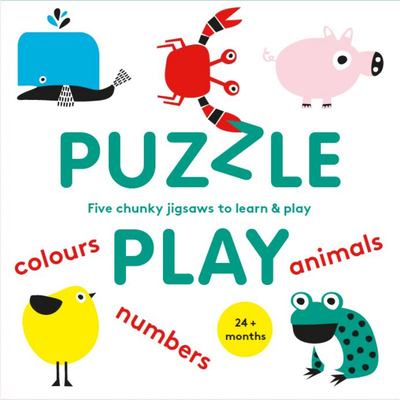 $19.99
AUD
Category: games
Five chunky puzzles with cute animals, numbers and colours! In this delightful game very young children can have fun and learn while putting together five simple puzzles. Each four-piece jigsaw features bright, quirky animal illustrations that are matched to a colour, number and animal name.Beautifully packaged in a gift box, for children aged 24 months and up. ...Show more
$19.99
AUD
Category: games | Series: Usborne Book and Jigsaw Ser.
This delightful pack contains a 100-piece jigsaw of a lively jungle scene for children to assemble, as well as a 24-page picture puzzle book teeming with animals that can be found in tropical rainforests. There is also a black and white version of the jigsaw picture for children to fill in with their ow n pens. Beautifully illustrated jigsaw and book makes a wonderful present at any time of year. High quality, 100-piece jigsaw is a perfect introduction to intermediate level puzzles. Usborne Picture Puzzles In the Jungle book is full of fun challenges that help children develop vital skills including visual discrimination and memory recall. ...Show more

$27.99
AUD
Category: games
Can you give the gorilla a jungle to hide in? Can you create some honeycomb for the bees? And can you mix up some delicious flavours of ice cream? Create paint masterpieces, with nothing more than your poster paints and Anna Rumsby's entertaining activity pages. A great big book of painting fun! Also co ntains an introduction to mixing colours and simple, easy-to-copy painting techniques. ...Show more
$29.99
AUD
Category: games
Comes with exclusive bricks and game ideas to get the whole family playing together! Looking for ways to spend more quality time with your kids? Want exciting screen-free activities that all ages can enjoy together? Build in some time for fun with The LEGO® Games Book! This book is packed with more than 50 activities, including puzzles, challenges, brainteasers and games to do with LEGO bricks for kids aged 6 years and up - and grown-ups, too! Who can build the tallest tower in less than 30 seconds? Which team will win a no-thumbs building challenge? Can anyone solve the sliding brick puzzle? Get out your LEGO® bricks and put your family and friends to the test with more than 50 fun puzzles, challenges, brainteasers and games for kids aged 6 years and over - and grown-ups, too! The LEGO Games Book also includes all the LEGO bricks you need to complete at least ten of the challenges in the book. Packed with LEGO building ideas and activities for the whole family, there's a challenge or game for everyone to enjoy. Bring screen-free family fun home with The LEGO Games Book. You can build and play together to create memories that will last a lifetime! ©2020 The LEGO Group. ...Show more
$19.99
AUD
Category: games | Series: Claris
Claris, the chicest mouse in Paris, is setting off on an exciting adventure through the city of lights! Can you find Claris and her friends in fabulous Parisian places such as the patisserie, the florist and the carousel? Look inside to find out! A quarter of a million Claris books in print!     
$19.99
AUD
Category: games | Series: Usborne Book and Jigsaw Ser.
This delightful pack contains a 100-piece jigsaw of a beautiful forest scene for children to assemble, as well as a 24-page picture puzzle book teeming with forest animals and objects to spot, match and count. There is also a black and white version of the jigsaw picture for children to fill in with the ir own pens. ...Show more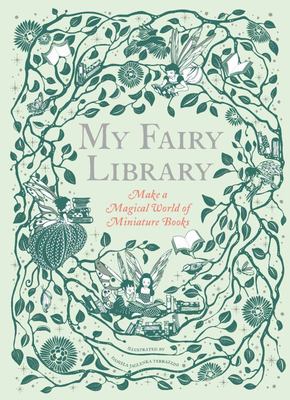 $29.99
AUD
Category: games
Open the box to go on an adventure into Fairylandand create a library of magical miniature books that you can really read! Just cut, fold and stick to make 20 tiny fairy books, from guides to Fairylandand its inhabitants to illustrated stories and books to complete yourself. The kit comes with tiny she lves to store your books and the box becomes a magical fairy playset! With stunning illustrations from Daniela Jaglenka Terrazzini, this is an enchanting follow-up to 2017's My Miniature Library, lauded by the LA Timesas 'the most precious gift set of the year.' ...Show more
$24.99
AUD
Category: games | Reading Level: Children's - Kindergarten, Age 5-6
Play bingo with a menacing mummy, a bowler-hat wearing yeti, a multi-eyed monster, and many more creepy creatures in this fun and inventive take on the classic game... if you dare.   Easy to play and full of strange and colorful characters, Scary Bingo will engage and delight children for hours. It ca n be played with 3-7 people, making it the perfect game for families in need of spookily good entertainment.   Scary Bingo contains 48 chips and a cardboard monster head to store them in, a game board, eight double-sided bingo cards, and googly-eyed counters for you to mark up your card. ...Show more
$24.99
AUD
Category: games
Join Wally and his friends as they set sail on a ghostly galleon, wander through treacherous lands and seek shelter in a haunted castle in this spooky search-and-find adventure. With six scenes to send shivers down your spine and extra activities on every page – it's frightful! Includes a glow-in-the-da rk spotlight-searcher wand to light up the scenes. No batteries necessary. All light-up magic is designed from paper and extra spotlight-searcher wands are available to print online.   ...Show more