$29.99
AUD
Category: science fiction fantasy
Security consultant and former wrestler 'Jane Smith' receives an envelope with a key to a storage unit that holds a taxidermied hummingbird and clues leading her to a taxidermied salamander. Silvina, the dead woman who left the note, is a reputed ecoterrorist and the daughter of an Argentine industriali st. By taking the hummingbird from the storage unit, Jane sets in motion a series of events that quickly spin beyond her control.    Soon, Jane and her family are in danger, with few allies to help her make sense of the true scope of the peril. Is the only way to safety to follow in Silvina's footsteps? Is it too late to stop? As she desperately seeks answers about why Silvina contacted her, time is running out--for her and possibly for the world.    ...Show more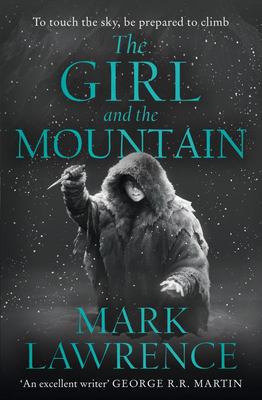 $32.99
AUD
Category: science fiction fantasy | Series: Book of the Ice Ser.
The second novel in the thrilling and epic new fantasy series from the international bestselling author of Red Sister and Prince of Thorns.
$32.99
AUD
Category: science fiction fantasy
A lone astronaut must save the earth from disaster in this incredible new science-based thriller from the Sunday Times bestselling author of The Martian. AVAILABLE FOR PRE-ORDER NOW: from the bestselling author of THE MARTIAN 'If you like a lot of science in your science fiction, Andy Weir is the wr iter for you. . . This one has everything fans of old school SF (like me) love.' GEORGE R.R. MARTIN 'Brilliantly funny and enjoyable. One of the most plausible science fiction books I've ever read' TIM PEAKE, astronaut 'Weir's finest work to date. . . This is the one book I read last year that I am certain I can recommend to anyone, no matter who, and know they'll love it.' BRANDON SANDERSON________________________________________A lone astronaut.An impossible mission.An ally he never imagined. Ryland Grace is the sole survivor on a desperate, last-chance mission - and if he fails, humanity and the earth itself will perish. Except that right now, he doesn't know that. He can't even remember his own name, let alone the nature of his assignment or how to complete it. All he knows is that he's been asleep for a very, very long time. And he's just been awakened to find himself millions of miles from home, with nothing but two corpses for company. His crewmates dead, his memories fuzzily returning, Ryland realizes that an impossible task now confronts him. Hurtling through space on this tiny ship, it's up to him to puzzle out an impossible scientific mystery-and conquer an extinction-level threat to our species. And with the clock ticking down and the nearest human being light-years away, he's got to do it all alone. Or does he? An irresistible interstellar adventure as only Andy Weir could imagine it, Project Hail Mary is a tale of discovery, speculation, and survival to rival The Martian -- while taking us to places it never dreamed of going.________________________________________'One of the most original, compelling, and fun voyages I've ever taken.' ERNEST CLINE, author of Ready Player One and Ready Player Two 'Undisputedly the best book I've read in a very, very long time. Mark my words: Project Hail Mary is destined to become a classic.' BLAKE CROUCH 'An unforgettable story of survival and the power of friendship - nothing short of a science-fiction masterwork.' KIRKUS REVIEWS 'A suspenseful portrait of human ingenuity and resilience [that] builds to an unexpectedly moving ending. A winner.' PUBLISHERS WEEKLY 'Weir returns with gusto . . . his writing flows naturally, and his characters and dialogue crackle with energy. With this novel, he takes his place as a genuine star in the mainstream SF world.' BOOKLIST ...Show more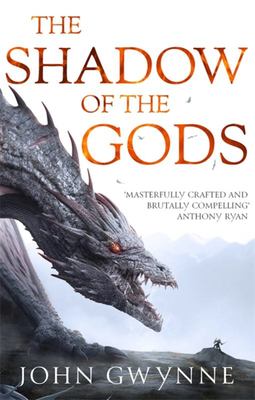 $32.99
AUD
Category: science fiction fantasy | Series: The\Bloodsworn Saga Ser.
Available June 2021 The Shadow of the Gods begins a brand new Norse-inspired epic fantasy series from bestselling author John Gwynne, packed with action, magic and monstersAfter the gods warred and drove themselves to extinction, the cataclysm of their fall shattered the land of Vigrio.Now a new world is rising, where power-hungry jarls feud and monsters stalk the woods and mountains. A world where the bones of the dead gods still hold great power for those brave - or desperate - enough to seek them out. Now, as whispers of war echo across the mountains and fjords, fate follows in the footsteps of three people: a huntress on a dangerous quest, a noblewoman who has rejected privilege in pursuit of battle fame, and a thrall who seeks vengeance among the famed mercenaries known as the Bloodsworn. All three will shape the fate of the world as it once more teeters on the edge of chaos.Praise for John Gwynne'John Gwynne is one of the modern masters of heroic fantasy' Adrian Tchaikovsky'Reminds me of why I became a fantasy enthusiast in the first place' Robin Hobb'John Gwynne writes fantasy with the heart of a hero and the inventiveness of a master mage' Sebastien de Castell 'Extraordinarily good . . . Gwynne is setting a new benchmark in fantasy' Giles Kristian ...Show more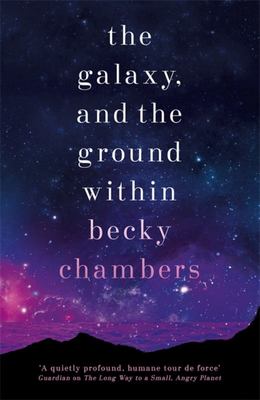 $32.99
AUD
Category: science fiction fantasy | Series: Wayfarers Ser.
Sunday Times bestselling author Becky Chambers returns to the Galactic Commons in the final installment in her award-winning and critically acclaimed Wayfarers series. With no water, no air, and no native life, the planet Gora is unremarkable. The only thing it has going for it is a chance proximity to more popular worlds, making it a decent stopover for ships traveling between the wormholes that keep the Galactic Commons connected. If deep space is a highway, Gora is just your average truck stop. One of the many establishments present is the Five-Hop One-Stop, a place where long-haul spacers can stretch their legs (if they have legs, that is), and pick up fuel, transit permits, and assorted supplies. The Five-Hop is run by an enterprising alien and her occasionally helpful child, who both work hard to provide a little piece of home to everyone passing through. When a freak technological failure halts traffic to and from Gora, three strangers are thrown together at the Five-Hop. Grounded, and with nothing to do but wait, the trio - an exiled artist with an appointment to keep, a cargo runner at a personal crossroads, and a mysterious individual doing her best to help those on the fringes - are compelled to confront where they've been, where they might go, and what they might be to each other. PRAISE FOR THE WAYFARERS 'Becky Chambers is a wonder, and I feel better for having her books in my life' JOHN CONNOLLY 'In a word, brilliant' ANDREW CALDECOTT 'A quietly profound, humane tour de force' GUARDIAN 'Chambers is simply an exceptional talent'TOR.COM 'Becky Chambers takes space opera in a whole new and unexpected direction' BEN AARONOVITCH ...Show more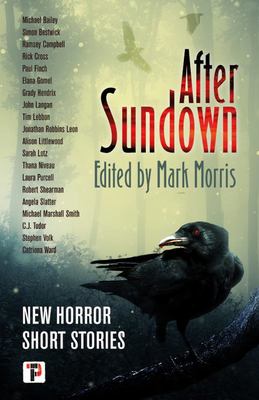 $26.99
AUD
Category: science fiction fantasy | Series: Fiction Without Frontiers Ser.
This rich and masterful collection of horror highlights both up-and-coming and established authors in an interesting twist on the standard anthology ...] Highly recommended for longstanding horror fans and those readers who may not think horror is for them. There is something for everyone in this one. -- Booklist This new anthology contains 20 original horror stories, 16 of which have been commissioned from some of the top names in the genre, and 4 of which have been selected from the 100s of stories sent to Flame Tree during a 2-week open submissions window. It is the first of what will hopefully become an annual, non-themed horror anthology of entirely original stories, showcasing the very best short fiction that the genre has to offer. Contents List: BUTTERFLY ISLAND by C.J. Tudor RESEARCH by Tim Lebbon SWANSKIN by Alison Littlewood THAT'S THE SPIRIT by Sarah Lotz GAVE by Michael Bailey WHEREVER YOU LOOK by Ramsey Campbell SAME TIME NEXT YEAR by Angela Slatter MINE SEVEN by Elana Gomel IT DOESN'T FEEL RIGHT by Michael Marshall Smith CREEPING IVY by Laura Purcell LAST RITES FOR THE FOURTH WORLD by Rick Cross WE ALL COME HOME by Simon Bestwick THE IMPORTANCE OF ORAL HYGIENE by Robert Shearman BOKEH by Thana Niveau MURDER BOARD by Grady Hendrix ALICE'S REBELLION by John Langan THE MIRROR HOUSE by Jonathan Robbins Leon THE NAUGHTY STEP by Stephen Volk A HOTEL IN GERMANY by Catriona Ward BRANCH LINE by Paul Finch FLAME TREE PRESS is the new fiction imprint of Flame Tree Publishing. Launched in 2018 the list brings together brilliant new authors and the more established; the award winners, and exciting, original voices. ...Show more
$18.99
AUD
Category: science fiction fantasy | Series: Teixcalaan Ser.
"A Memory Called Empire perfectly balances action and intrigue with matters of empire and identity. All around brilliant space opera, I absolutely love it."--Ann Leckie, author of Ancillary JusticeAmbassador Mahit Dzmare arrives in the center of the multi-system Teixcalaanli Empire only to discover that her predecessor, the previous ambassador from their small but fiercely independent mining Station, has died. But no one will admit that his death wasn't an accident--or that Mahit might be next to die, during a time of political instability in the highest echelons of the imperial court. Now, Mahit must discover who is behind the murder, rescue herself, and save her Station from Teixcalaan's unceasing expansion--all while navigating an alien culture that is all too seductive, engaging in intrigues of her own, and hiding a deadly technological secret--one that might spell the end of her Station and her way of life--or rescue it from annihilation. A fascinating space opera debut, Arkady Martine's A Memory Called Empire is an interstellar mystery adventure."The most thrilling ride ever. This book has everything I love."--Charlie Jane Anders, author of All the Birds in the Sky ...Show more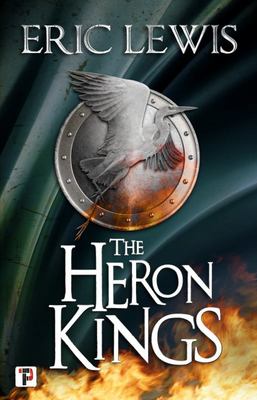 $26.99
AUD
Category: science fiction fantasy | Series: Fiction Without Frontiers Ser.
Lewis's excellent debut introduces a band of well-drawn outlaws who don't care who wins the civil war that's ravaging their land, just so long as it ends. -- Publishers Weekly After a warlord slaughters her patients, Sister Alessia quits the cloister and strikes out on her own to heal the victims of a b rutal dynastic conflict. Her roaming forest camp unwittingly becomes the center of a vengeful peasant insurgency, raiding the forces of both sides to survive. Alessia struggles to temper their fury as well as tend wounds, consenting to ever greater violence to keep her new charges safe. When they uncover proof of a foreign conspiracy prolonging the bloodshed, Alessia risks the very lives she's saved to expose the truth and bring the war to an end. FLAME TREE PRESS is the new fiction imprint of Flame Tree Publishing. Launched in 2018 the list brings together brilliant new authors and the more established; the award winners, and exciting, original voices. ...Show more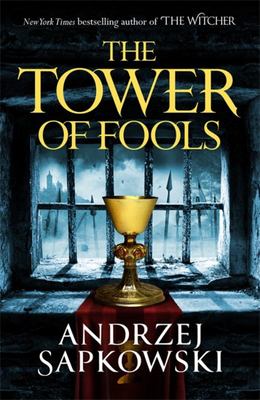 $32.99
AUD
Category: science fiction fantasy
From the New York Times bestselling author of the legendary Witcher series--the books that inspired the Netflix show and the hit video games--comes the first in an epic new trilogy.   Reinmar of Bielawa, sometimes known as Reynevan, is a doctor, a magician and, according to some, a charlatan. And when a thoughtless indiscretion finds him caught in the crosshairs of powerful noble family, he is forced to flee his home.   But once he passes beyond the city borders, he finds that there are dangers ahead as well as behind. Strange mystical forces are gathering in the shadows. And pursued not only by the affronted Stercza brothers, bent on vengeance, but also by the Holy Inquisition, Reynevan finds himself in the Narrenturm, the Tower of Fools.   The Tower is an asylum for the mad, or for those who dare to think differently and challenge the prevailing order. And escaping the Tower, avoiding the conflict around him, and keeping his own sanity might prove a greater challenge than Reynevan ever imagined.     ...Show more
$22.99
AUD
Category: science fiction fantasy
'A swashbuckling thriller - Pirates of the Caribbean meets Firefly - that nevertheless combines the author's trademark hard SF with effective, coming-of-age characterisation' GUARDIAN 'A blindingly clever imagining of our solar system in the far flung future' SUN Return to the Revenger universe, for a nother thrilling tale set among the stars . . . Quoins are accepted currency throughout the thousands of worlds of the Congregation. Ancient, and of unknown origin and purpose, people have traded with them, fought for them, and stolen quoin hordes from booby-trapped caches at risk to life and limb throughout the Thirteen Occupations. Only now it's becoming clear they have another purpose . . . as do the bankers who've been collecting them. The Occupations themselves are another puzzle. The rise and fall of civilisation may have been unevenly spaced across history, but there is also a pattern. Could something be sparking the Occupations - or ending them? And if so, what could it be, lurking far beyond the outermost worlds of the Congregation? The Ness sisters are being hunted for crimes they didn't commit by a fleet whose crimes are worse than their own. If they're to survive, and stay one step ahead of their pursuers - if they're to answer the questions which have plagued them - it's going to require every dirty, piratical trick in the book . . . 'By far the most enjoyable book Reynolds has ever written' SFX ...Show more
Piranesi
by Susanna Clarke
$27.99
AUD
Category: science fiction fantasy | Reading Level: very good
Piranesi's house is no ordinary building: its rooms are infinite, its corridors endless, its walls are lined with thousands upon thousands of statues, each one different from all the others. Within the labyrinth of halls an ocean is imprisoned; waves thunder up staircases, rooms are flooded in an instan t. But Piranesi is not afraid; he understands the tides as he understands the pattern of the labyrinth itself. He lives to explore the house. There is one other person in the house-a man called The Other, who visits Piranesi twice a week and asks for help with research into A Great and Secret Knowledge. But as Piranesi explores, evidence emerges of another person, and a terrible truth begins to unravel, revealing a world beyond the one Piranesi has always known. ...Show more
$32.99
AUD
Category: science fiction fantasy
From the visionary New York Times bestselling author of New York 2140 comes a near-future novel that is a gripping exploration of climate change, technology, politics, and the human behaviors that drive these forces. Established in 2025, the purpose of the new organisation was simple: To advocate for th e world's future generations and to protect all living creatures, present and future. It soon became known as the Ministry for the Future, and this is its story. From legendary science fiction author Kim Stanley Robinson comes a vision of climate change unlike any ever imagined. Told entirely through fictional eye-witness accounts, The Ministry For The Future is a masterpiece of the imagination, the story of how climate change will affect us all over the decades to come. Its setting is not a desolate, post-apocalyptic world, but a future that is almost upon us - and in which we might just overcome the extraordinary challenges we face. It is a novel both immediate and impactful, desperate and hopeful in equal measure, and it is one of the most powerful and original books on climate change ever written. ...Show more