$32.99
AUD
Category: crime & thriller
The compelling new novel from Jane Harper, the New York Times bestselling author of The Dry. Kieran Elliott's life changed forever on the day a reckless mistake led to devastating consequences.The guilt that still haunts him resurfaces during a visit with his young family to the small coastal town he on ce called home. Kieran's parents are struggling in a community which is bound, for better or worse, to the sea, that is both a lifeline and a threat. Between them all is his absent brother, Finn. When a body is discovered on the beach, long-held secrets threaten to emerge. A sunken wreck, a missing girl, and questions that have never washed away... ...Show more
$32.99
AUD
Category: crime & thriller
The edge-of-your-seat, heart-in-mouth new Jack Reacher thriller for 2020 - his 25th adventure.   Jack Reacher gets off the bus in a sleepy no-name town outside Nashville, Tennessee. He plans to grab a cup of coffee and move right along. Not going to happen. The town has been shut down by a cyber attack . At the centre of it all, whetherhe likes it or not, is Rusty Rutherford. He's an average IT guy, but he knows more than he thinks. As the bad guys move in on Rusty, Reacher moves in on them . . . And now Rusty knows he's protected, he's never going to leave the big man's side. Reacher might just have to stick around and find out what the hell's gone wrong . . . and then put it right, like only he can.   ...Show more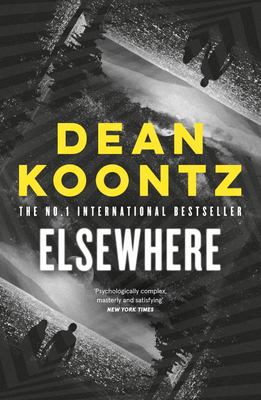 $32.99
AUD
Category: crime & thriller | Series: Jane Hawk Ser.
The fate of the world is in the hands of a father and daughter in an epic novel of wonder and terror by Dean Koontz, the #1 New York Times bestselling master of suspense. Since his wife, Michelle, left seven years ago, Jeffy Coltrane has worked to maintain a normal life for himself and his eleven-year- old daughter, Amity, in Suavidad Beach. It's a quiet life, until a local eccentric known as Spooky Ed shows up on their doorstep. Ed entrusts Jeffy with hiding a strange and dangerous object--something he calls "the key to everything"--and tells Jeffy that he must never use the device. But after a visit from a group of ominous men, Jeffy and Amity find themselves accidentally activating the key and discovering an extraordinary truth. The device allows them to jump between parallel planes at once familiar and bizarre, wondrous and terrifying. And Jeffy and Amity can't help but wonder, could Michelle be just a click away? Jeffy and Amity aren't the only ones interested in the device. A man with a dark purpose is in pursuit, determined to use its grand potential for profound evil. Unless Amity and Jeffy can outwit him, the place they call home may never be safe again. ...Show more
$32.99
AUD
Category: crime & thriller
'One of the most compulsive psychological mysteries since Donna Tartt's The Secret History' THE TIMES Cal Hooper thought a fixer-upper in a remote Irish village would be the perfect escape. After twenty-five years in the Chicago police force, and a bruising divorce, he just wants to build a new life in a pretty spot with a good pub where nothing much happens. But then a local kid comes looking for his help. His brother has gone missing, and no one, least of all the police, seems to care. Cal wants nothing to do with any kind of investigation, but somehow he can't make himself walk away. Soon Cal will discover that even in the most idyllic small town, secrets lie hidden, people aren't always what they seem, and trouble can come calling at his door. A masterful tale of breath-taking beauty and suspense, asking what we sacrifice in our search for truth and justice, and the dangers of finding what we seek. WHAT EVERYONE IS SAYING ABOUT TANA FRENCH 'An engrossing, unpredictable, beautifully written mystery' SOPHIE HANNAH 'To say Tana French is one of the great thriller writers is really too limiting. Rather she's simply this: a truly great writer' GILLIAN FLYNN 'French offers a masterclass in unreliability' SUNDAY TIMES 'I'm a big fan of Tana French' IAN RANKIN 'The Wych Elm should cement French's place in the first rank of great literary novelists' OBSERVER 'This book confirms Tana French as [crime fiction's] biggest contemporary star' GUARDIAN 'Terrific - terrifying, amazing, and the prose is incandescent' STEPHEN KING ...Show more
$32.99
AUD
Category: crime & thriller
TROUBLED BLOOD is the next thrilling instalment in the highly acclaimed, international bestselling series featuring Cormoran Strike and Robin Ellacott, written by Robert Galbraith, a pseudonym of J.K. Rowling. Private Detective Cormoran Strike is visiting his family in Cornwall when he is approached by a woman asking for help finding her mother, Margot Bamborough - who went missing in mysterious circumstances in 1974. Strike has never tackled a cold case before, let alone one forty years old. But despite the slim chance of success, he is intrigued and takes it on; adding to the long list of cases that he and his partner in the agency, Robin Ellacott, are currently working on. And Robin herself is also juggling a messy divorce and unwanted male attention, as well as battling her own feelings about Strike. As Strike and Robin investigate Margot's disappearance, they come up against a fiendishly complex case with leads that include tarot cards, a psychopathic serial killer and witnesses who cannot all be trusted. And they learn that even cases decades old can prove to be deadly . . . A breathtaking, labyrinthine epic, Troubled Blood is the fifth Strike and Robin novel and the most gripping and satisfying yet. Praise for the Strike series: 'The work of a master storyteller' Daily Telegraph 'A blistering piece of crime writing' Sunday Times 'Unputdownable' Daily Express 'Highly inventive storytelling' Guardian 'Superb . . . an ingenious whodunnit' Sunday Mirror 'Come for the twists and turns and stay for the beautifully drawn central relationship' Independent 'Outrageously entertaining' Financial Times   ...Show more
$32.99
AUD
Category: crime & thriller | Series: Chief Inspector Gamache Ser.
The 16th novel by #1 bestselling author Louise Penny finds Chief Inspector Armand Gamache of the Suret du Quebec investigating a sinister plot in the City of Light On their first night in Paris, the Gamaches gather as a family for a bistro dinner with Armand's godfather, the billionaire Stephen Horowit z. Walking home together after the meal, they watch in horror as Stephen is knocked down and critically injured in what Gamache knows is no accident, but a deliberate attempt on the elderly man's life. When a strange key is found in Stephen's possession it sends Armand, his wife Reine-Marie, and his former second-in-command at the S ret , Jean-Guy Beauvoir, from the top of the Tour d'Eiffel, to the bowels of the Paris Archives, from luxury hotels to odd, coded, works of art. It sends them deep into the secrets Armand's godfather has kept for decades. A gruesome discovery in Stephen's Paris apartment makes it clear the secrets are more rancid, the danger far greater and more imminent, than they realized. Soon the whole family is caught up in a web of lies and deceit. In order to find the truth, Gamache will have to decide whether he can trust his friends, his colleagues, his instincts, his own past. His own family. For even the City of Light casts long shadows. And in that darkness devils hide.  ...Show more
$29.99
AUD
Category: crime & thriller
From the bestselling author of Six Minutes, comes a fast-paced, heart-stopping thriller full of gripping tension, twists and turns.   A good teacher can change lives…  Every evening, Allison watches her husband's new house, desperate to find some answers. Every morning, she puts on a brave face to tea ch kindergarten. She's a good teacher, everyone says so - this stalking is just a tiny crack in her usual self-control.  A late enrolment into her class brings little Gracie. Allison takes the sick girl under her wing, smothering Gracie with the love she can't give her own son. When Gracie has a chance to go to America for treatment, Allison whips up the community into a frenzied fundraising drive. But as others start to question her judgement and the police arrive at her door, Allison wonders if she can trust herself. Has she crossed a line? How far will the good teacher go to change a life? And whose life will that be? An intriguing tale of our times about kindness and betrayal, and the danger of good deeds.  ...Show more
$32.99
AUD
Category: crime & thriller | Series: Frank Swann Ser.
It is Fremantle in 1989 and Frank is at home, suffering from an undiagnosed nd debilitating illness. When Frank is called in to investigate an incident at a local brothel, it soon appears there is a link between the death of two women and the arrival of the US nuclear-powered aircraft carrier Carl Vinso n in the port city. Shore Leave is the fourth book in the Frank Swann series. It also features Lee Southern, the main character from True West. ...Show more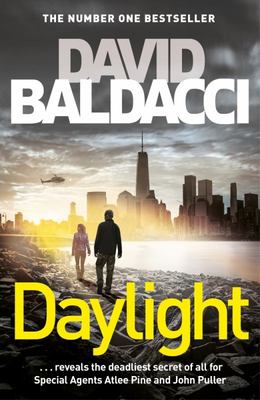 $32.99
AUD
Category: crime & thriller | Series: Atlee Pine Ser.
The gripping third title in the FBI special agent Atlee Pine series. Atlee joins forces with old friend and military investigator, John Puller, in her search for the truth about her sister.
$32.99
AUD
Category: crime & thriller | Series: Martin Scarsden
The gripping new Martin Scarsden novel. She breathes deeply, trying to quell the rising sense of panic. A detective came to her home, drugged her and kidnapped her. She tries to make sense of it, to imagine alternatives, but only one conclusion is possible: it's the past, come to claim her.  Martin Sc arsden's new life seems perfect, right up until the moment it's shattered by a voicemail: a single scream, abruptly cut off, from his partner Mandalay Blonde. Racing home, he finds an unconscious man sprawled on the floor and Mandy gone. Someone has abducted her. But who, and why? So starts a twisting tale of intrigue and danger, as Martin probes the past of the woman he loves, a woman who has buried her former life so deep she has never mentioned it. And for the first time, Mandy finds denial impossible, now the body of a mystery man has been discovered, a man whose name she doesn't know, a man she was engaged to marry when he died. It's time to face her demons once and for all; it's time she learned how to trust. Set in a Sydney riven with corruption and nepotism, privilege and power, Trust is the third riveting novel from award-winning and internationally acclaimed writer Chris Hammer. 'The best Australian crime novel since Peter Temple's The Broken Shore.' - The Times on Silver   ...Show more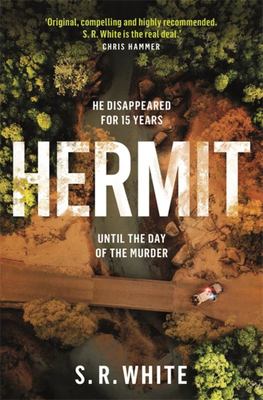 Hermit
by S. R. White
$32.99
AUD
Category: crime & thriller
   Riveting, atmospheric and unforgettably original, HERMIT is perfect for fans of acclaimed crime authors like Jane Harper, Chris Hammer,Tana French and Susie Steiner. HE DISAPPEARED FOR 15 YEARS...SHE HAS 12 HOURS TO FIND OUT WHY. Compulsive, atmospheric and stunningly accomplished, HERMIT introduces a thrilling new voice in Australian crime fiction, perfect for fans of Jane Harper and Chris Hammer. After the puzzling death of a shopkeeper in rural Australia, troubled detective Dana Russo has just 12 hours to interrogate the prime suspect - a silent, inscrutable man found at the scene of the crime, who simply vanished 15 years earlier. Where has he been? And just how dangerous is he? Without conclusive evidence linking him to the killing, Dana must race against time to persuade him to speak. But over a series of increasingly intense interviews, Dana is forced to confront her own past if she wants him to reveal the shocking truth. ...Show more
$32.99
AUD
Category: crime & thriller | Series: Cormac Reilly Ser.
The heart-stopping new book in the Cormac Reilly series, by the bestselling author of The Ruin and The Scholar. When Peter Fisher is called to the scene of a supposed prank call, his annoyance turns to terror when he realises this is no joke. A young boy says he witnessed a little girl being bundled int o the boot of a car, and Peter believes him. DI Cormac Reilly and Peter search frantically for answers, but find obstacles put in their way by the one person who should be helping them: Superintendent Bryan Murphy. Frustrated and severely short-staffed, Peter and Cormac are pushed to breaking point, resulting in a fatal mistake. Cormac is suspended from duty and Peter is banished to a tiny town on the West Coast of Ireland, where's he's tasked with doing the paperwork in a murder investigation that's supposed to have been resolved. But something isn't adding up, including the mysterious appearance of a young woman and her nine-year-old daughter, who hasn't spoke a word in months . . .   ...Show more