$32.99
AUD
Category: crime & thriller
TROUBLED BLOOD is the next thrilling instalment in the highly acclaimed, international bestselling series featuring Cormoran Strike and Robin Ellacott, written by Robert Galbraith, a pseudonym of J.K. Rowling. Private Detective Cormoran Strike is visiting his family in Cornwall when he is approached by a woman asking for help finding her mother, Margot Bamborough - who went missing in mysterious circumstances in 1974. Strike has never tackled a cold case before, let alone one forty years old. But despite the slim chance of success, he is intrigued and takes it on; adding to the long list of cases that he and his partner in the agency, Robin Ellacott, are currently working on. And Robin herself is also juggling a messy divorce and unwanted male attention, as well as battling her own feelings about Strike. As Strike and Robin investigate Margot's disappearance, they come up against a fiendishly complex case with leads that include tarot cards, a psychopathic serial killer and witnesses who cannot all be trusted. And they learn that even cases decades old can prove to be deadly . . . A breathtaking, labyrinthine epic, Troubled Blood is the fifth Strike and Robin novel and the most gripping and satisfying yet. Praise for the Strike series: 'The work of a master storyteller' Daily Telegraph 'A blistering piece of crime writing' Sunday Times 'Unputdownable' Daily Express 'Highly inventive storytelling' Guardian 'Superb . . . an ingenious whodunnit' Sunday Mirror 'Come for the twists and turns and stay for the beautifully drawn central relationship' Independent 'Outrageously entertaining' Financial Times   ...Show more
$32.99
AUD
Category: crime & thriller | Series: Cormac Reilly Ser.
The heart-stopping new book in the Cormac Reilly series, by the bestselling author of The Ruin and The Scholar. When Peter Fisher is called to the scene of a supposed prank call, his annoyance turns to terror when he realises this is no joke. A young boy says he witnessed a little girl being bundled int o the boot of a car, and Peter believes him. DI Cormac Reilly and Peter search frantically for answers, but find obstacles put in their way by the one person who should be helping them: Superintendent Bryan Murphy. Frustrated and severely short-staffed, Peter and Cormac are pushed to breaking point, resulting in a fatal mistake. Cormac is suspended from duty and Peter is banished to a tiny town on the West Coast of Ireland, where's he's tasked with doing the paperwork in a murder investigation that's supposed to have been resolved. But something isn't adding up, including the mysterious appearance of a young woman and her nine-year-old daughter, who hasn't spoke a word in months . . .   ...Show more
$29.99
AUD
Category: crime & thriller
From the bestselling author of Six Minutes, comes a fast-paced, heart-stopping thriller full of gripping tension, twists and turns.   A good teacher can change lives…  Every evening, Allison watches her husband's new house, desperate to find some answers. Every morning, she puts on a brave face to tea ch kindergarten. She's a good teacher, everyone says so - this stalking is just a tiny crack in her usual self-control.  A late enrolment into her class brings little Gracie. Allison takes the sick girl under her wing, smothering Gracie with the love she can't give her own son. When Gracie has a chance to go to America for treatment, Allison whips up the community into a frenzied fundraising drive. But as others start to question her judgement and the police arrive at her door, Allison wonders if she can trust herself. Has she crossed a line? How far will the good teacher go to change a life? And whose life will that be? An intriguing tale of our times about kindness and betrayal, and the danger of good deeds.  ...Show more
$32.99
AUD
Category: crime & thriller | Series: Chief Inspector Gamache Ser.
The 16th novel by #1 bestselling author Louise Penny finds Chief Inspector Armand Gamache of the Suret du Quebec investigating a sinister plot in the City of Light On their first night in Paris, the Gamaches gather as a family for a bistro dinner with Armand's godfather, the billionaire Stephen Horowit z. Walking home together after the meal, they watch in horror as Stephen is knocked down and critically injured in what Gamache knows is no accident, but a deliberate attempt on the elderly man's life. When a strange key is found in Stephen's possession it sends Armand, his wife Reine-Marie, and his former second-in-command at the S ret , Jean-Guy Beauvoir, from the top of the Tour d'Eiffel, to the bowels of the Paris Archives, from luxury hotels to odd, coded, works of art. It sends them deep into the secrets Armand's godfather has kept for decades. A gruesome discovery in Stephen's Paris apartment makes it clear the secrets are more rancid, the danger far greater and more imminent, than they realized. Soon the whole family is caught up in a web of lies and deceit. In order to find the truth, Gamache will have to decide whether he can trust his friends, his colleagues, his instincts, his own past. His own family. For even the City of Light casts long shadows. And in that darkness devils hide.  ...Show more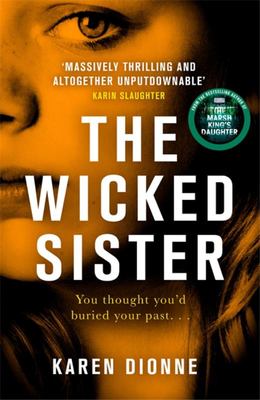 $32.99
AUD
Category: crime & thriller
Two generations of sisters. An unthinkable crime. A secret that could ruin a family. Most of us have read about or known of people who have been imprisoned unjustly for years or even decades. But what if you discovered that you had unjustly imprisoned yourself? After spending 15 years in a mental hospit al as a self-inflicted punishment for her childhood crime, a young woman learns that she might not have killed her mother as she has always believed. ...Show more
$32.99
AUD
Category: crime & thriller
*A STUNNING NEW STANDALONE THRILLER FROM THE AUTHOR OF THE BESTSELLING HARRY HOLE SERIES* In the mountains of Norway a man lives a peaceful existence. However one day his younger brother, always the more successful and charming of the two, turns up to visit, accompanied by his new wife. It soon turns o ut that the little brother is not quite as angelic as he seems. Set in a small town filled with secrets, this is a compellingly atmospheric new thriller from the Sunday Times number one bestseller. *JO NESBO HAS SOLD OVER 45 MILLION BOOKS WORLDWIDE* ...Show more
$32.99
AUD
Category: crime & thriller
From the bestselling author of The Secrets She Keeps and Good Girl, Bad Girl comes a new thriller featuring the brilliant forensic psychologist Cyrus Haven as he becomes embroiled in an explosive murder case with disturbing origins. Criminal psychologist Cyrus Haven and Evie Cormac return in this mesmer izing new thriller from internationally bestselling author Michael Robotham, a writer Stephen King calls "an absolute master...with heart and soul." Who is Evie, the girl with no past, running from? She was discovered hiding in a secret room in the aftermath of a terrible crime. Her ability to tell when someone is lying helped Cyrus crack an impenetrable case in Good Girl, Bad Girl. Now, the closer Cyrus gets to uncovering answers about Evie's dark history, the more he exposes Evie to danger, giving her no choice but to run. Ultimately, both will have to decide if some secrets are better left buried and some monsters should never be named... ...Show more
$32.99
AUD
Category: crime & thriller
The bodies never stay buried forever . . . On a freezing winter morning, fishermen pull a body from the sea. It is quickly discovered that the dead man was the prime suspect in a decade-old investigation, when a prominent civil servant disappeared without trace. DCI Karen Pirie was the last detective to review the file and is drawn into a sinister world of betrayal and dark secrets. But Karen is already grappling with another case, one with even more questions and fewer answers. A skeleton has been discovered in an abandoned campervan and all clues point to a killer who never faced justice - a killer who is still out there. In her search for the truth, Karen uncovers a network of lies that has gone unchallenged for years. But lies and secrets can turn deadly when someone is determined to keep them hidden for good . . . The number one bestseller and unrivalled queen of crime Val McDermid is back with her most exhilarating, breath-taking thriller yet. ...Show more
Hermit
by S. R. White
$32.99
AUD
Category: crime & thriller
   Riveting, atmospheric and unforgettably original, HERMIT is perfect for fans of acclaimed crime authors like Jane Harper, Chris Hammer,Tana French and Susie Steiner. HE DISAPPEARED FOR 15 YEARS...SHE HAS 12 HOURS TO FIND OUT WHY. Compulsive, atmospheric and stunningly accomplished, HERMIT introduces a thrilling new voice in Australian crime fiction, perfect for fans of Jane Harper and Chris Hammer. After the puzzling death of a shopkeeper in rural Australia, troubled detective Dana Russo has just 12 hours to interrogate the prime suspect - a silent, inscrutable man found at the scene of the crime, who simply vanished 15 years earlier. Where has he been? And just how dangerous is he? Without conclusive evidence linking him to the killing, Dana must race against time to persuade him to speak. But over a series of increasingly intense interviews, Dana is forced to confront her own past if she wants him to reveal the shocking truth. ...Show more
$32.99
AUD
Category: crime & thriller | Series: Vera Ser.
DCI Vera Stanhope returns in The Darkest Evening, the ninth novel in Sunday Times bestseller Ann Cleeves' enduringly popular series. Driving home during a swirling blizzard, Vera Stanhope's only thought is to get there quickly. But the snow is so heavy, she becomes disoriented and loses her way. Ploug hing on, she sees a car slewed off the road ahead of her. With the driver's door open, Vera assumes the driver has sought shelter but when she inspects the car she is shocked to find a young toddler strapped in the back seat. Afraid they will freeze, Vera takes the child and drives on, arriving at Brockburn, a run-down stately home she immediately recognizes as the house her father Hector grew up in. Inside Brockburn a party is in full swing, with music and laughter to herald the coming Christmas. But outside in the snow, a young woman lies dead and Vera knows immediately she has a new case. Could this woman be the child's mother, and if so, what happened to her? A classic country house mystery with a contemporary twist, Ann Cleeves returns with a brilliant Vera novel to savour.   ...Show more
$32.99
AUD
Category: crime & thriller
From Daniel Silva, author of the #1 New York Times bestsellers The New Girl and The Other Woman, comes a stunning new action-packed thriller of high stakes international intrigue featuring the enigmatic art restorer and master spy Gabriel Allon. Master of the spy thriller Silva has entertained readers with twenty-two thoughtful and gripping suspense novels featuring a diverse cast of compelling characters and ingenious plots that have taken them around the globe and back--from the United States to Europe, Russia to the Middle East. He returns with another blockbuster--a powerhouse novel that showcases his outstanding skill and brilliant imagination, destined to be a must read for both his multitudes of fans and growing legions of converts.   ...Show more
$29.99
AUD
Category: crime & thriller | Series: Colter Shaw Thriller Ser.
A thrilling new Colter Shaw adventure by the master of suspense, Jeffery Deaver.   In pursuit of two young men accused of terrible hate crimes, Colter Shaw stumbles upon a clue to another mystery. In an effort to save the life of a young woman -and possibly others - he travels to the wilderness of Washi ngton State to investigate a mysterious organization. Is it a community that consoles the bereaved? Or a dangerous cult under the sway of a captivating leader? As he peels back the layers of truth, Shaw finds that some people will stop at nothing to keep their secrets hidden.   All the while, Shaw must unravel an equally deadly enigma: locating and deciphering a message hidden by his father years ago, just before his death - a message that will have life-and-death consequences.   ...Show more