$22.99
AUD
Category: black penguin classics | Series: Classics Ser.
In his "Lives of the Artists of the Italian Renaissance", Vasari demonstrated a literary talent that outshone even his outstanding abilities as a painter and architect. Through character sketches and anecdotes he depicts Piero di Cosimo shut away in his derelict house, living only to paint; Giulio Roman o's startling painting of Jove striking down the giants; and his friend Francesco Salviati, whose biography also tells us much about Vasari's own early career. Vasari's original and soaring vision plus his acute aesthetic judgments have made him one of the most influential art historians of all time. ...Show more
$14.99
AUD
Category: black penguin classics | Series: Penguin Classics Ser.
Nominated as one of America's best-loved novels by PBS's The Great American Read   Original, experimental, and unparalleled in their charm, Lewis Carroll's Alice's Adventures in Wonderland and Through the Looking-Glass and What Alice Found There have enchanted readers for generations. The topsy-turvy dr eam worlds of Wonderland and the Looking-Glass realm are full of the unexpected: A baby turns into a pig, time stands still at a "mad" tea-party, and a chaotic game of chess turns seven-year-old Alice into a queen. These unforgettable tales--filled with sparkling wordplay and unbridled imagination--balance joyous nonsense with poignant moments of longing for the lost innocence of childhood.   For more than seventy years, Penguin has been the leading publisher of classic literature in the English-speaking world. With more than 1,700 titles, Penguin Classics represents a global bookshelf of the best works throughout history and across genres and disciplines. Readers trust the series to provide authoritative texts enhanced by introductions and notes by distinguished scholars and contemporary authors, as well as up-to-date translations by award-winning translators. ...Show more
Ten Days That Shook the World
by John Reed; Vladimir Ilyich Lenin (Introduction by); A. J. P. Taylor (Introduction by)
$19.99
AUD
Category: black penguin classics | Series: Penguin Classics Ser.
Ten Days That Shook the World Author: John Reed Covers the October Revolution in Russia 1917, which Reed experienced first-hand, and follows many of the prominent Bolshevik leaders, especially Zinoviev and Karl Radek. Banned by Stalin. We are delighted to publish this classic book as part of our extensi ve Classic Library collection. Many of the books in our collection have been out of print for decades, and therefore have not been accessible to the general public. The aim of our publishing program is to facilitate rapid access to this vast reservoir of literature, and our view is that this is a significant literary work, which deserves to be brought back into print after many decades. The contents of the vast majority of titles in the Classic Library have been scanned from the original works. To ensure a high quality product, each title has been meticulously hand curated by our staff. Our philosophy has been guided by a desire to provide the reader with a book that is as close as possible to ownership of the original work. We hope that you will enjoy this wonderful classic work, and that for you it becomes an enriching experience. ...Show more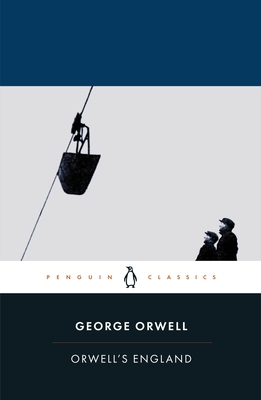 Orwell's England
by George Orwell; Peter Davison (Editor); Ben Pimlott (Introduction by)
$26.99
AUD
Category: black penguin classics
Much of George Orwell's best writing, brought together in this comprehensive collection, is concerned with England, a country that he found both endearing and frustrating. In the brilliantly perceptive The English People, he lists the national characteristics as 'suspicion of foreigners, sentimentality about animals, hypocrisy, exaggerated class distinctions, and an obsession with sport'. The Road to Wigan Pier, his blistering account of poverty in the north of England, and his essays on class and the horrors of life at private school violently attack what he famously called 'the most class-ridden country under the sun'. Yet other writings here also ruminate on the merits of cricket, gardening, roast dinners, pubs, cups of tea and seaside postcards, showing Orwell's attitude to Englishness in all its lively complexity. ...Show more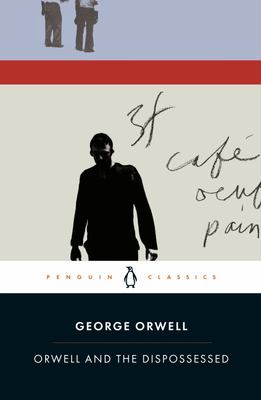 $26.99
AUD
Category: black penguin classics
The vivid, impassioned writings collected together in this powerful volume chronicle Orwell's first-hand experiences of life among the underclass of the 'two nations' of rich and poor. Down and Out in Paris and London is the young Orwell's memoir of his time as a struggling, often penniless writer, livi ng among the destitute and dispossessed. Here he exposes a world unimaginable to most of his readers, one of vile doss-houses, hunger, squalor, and desperate poverty -- of 'going to the dogs'. There are also articles and letters on sleeping rough in Trafalgar Square, being arrested for drunkenness, on the poverty Orwell witnessed in Morocco and India, and his shocking essay, 'How the Poor Die'. ...Show more
$26.99
AUD
Category: black penguin classics
This comprehensive collection brings together the best of George Orwell's powerful political essays and journalism with his timeless satire on totalitarianism, Animal Farm. They show the vast range of his political interests, with articles expressing his views on subjects from corrupt political language to the oppressive British Empire; his masterly wartime Socialist polemic; 'The Lion and the Unicorn'; a wry review of Mein Kampf; a defence of Nineteen Eight-Four; and extracts from his controversial list of 'Crypto-communists'. ...Show more
The Great Gatsby: The Graphic Novel
by F. Scott Fitzgerald; Aya Morton (Illustrator); Fred Fordham (Adapted by)
$35.00
AUD
Category: black penguin classics
A gorgeously illustrated, first-ever graphic novel adaptation of F. Scott Fitzgerald's beloved American classic. First published in 1925, The Great Gatsby has been acclaimed by generations of readers and is now reimagined in stunning graphic novel form. Jay Gatsby, Nick Carraway, Daisy Buchanan, and th e rest of the cast are captured in vivid and evocative illustrations by artist Aya Morton. The iconic text has been artfully distilled by Fred Fordham, who also adapted the graphic novel edition of To Kill a Mockingbird. Blake Hazard, F. Scott Fitzgerald's great-granddaughter, contributes a personal introduction. This quintessential Jazz Age tale stands as the supreme achievement of Fitzgerald's career and is a true classic of 20th-century literature. The story of the mysteriously wealthy Gatsby and his love for the beautiful Daisy is exquisitely captured in this enchanting and unique edition. ...Show more
$19.99
AUD
Category: black penguin classics | Series: Classics Ser.
In January, 1850, Dostoyevsky was sent to a remote Siberian prison camp for his part in a political conspiracy. The four years he spent there, startlingly re-created in "The House of the Dead", were the most agonizing of his life. In this fictionalized account, he recounts his soul-destroying incarcerat ion through the cool, detached tones of his narrator, Aleksandr Petrovich Goryanchikov: the daily battle for survival, the wooden plank beds, the cabbage soup swimming with cockroaches, his strange 'family' of boastful, ugly, cruel convicts. Yet "The House of the Dead" is far more than a work of documentary realism: it is also a powerful novel of redemption, describing one man's spiritual and moral death and the miracle of his gradual reawakening. ...Show more
$14.99
AUD
Category: black penguin classics | Series: Classics Ser.
Daniel Defoe's bawdy tale of a woman's struggle for independence and redemption, "Moll Flanders" is edited with an introduction and notes by David Blewett in "Penguin Classics". Born in Newgate prison and abandoned six months later, Moll Flanders' drive to find and hold on to a secure place in society p ropels her through incest, adultery, bigamy, prostitution and a resourceful career as a thief ('the greatest Artist of my time') before her crimes catch up with her, and she is transported to the colony of Virginia in the New World. If Moll Flanders is on one level a Puritan's tale of sin and repentance, through self-made, self-reliant Moll, Daniel Defoe's rich subtext conveys all the paradoxes and amoralities of the struggle for property and power in the newly individualistic society of Eighteenth-century England. Based on the first edition of 1722, this volume includes a chronology, suggestions for further reading, notes on currency and maps of London and Virginia in the late seventeenth century. Daniel Defoe (1660-1731) had a variety of careers including merchant, soldier, spy, and political pamphleteer. Over the course of his life Daniel Defoe wrote over two hundred and fifty books on economics, history, biography and crime, but is best remembered for the fiction he produced in late life, which includes "Robinson Crusoe" (1719), "Moll Flanders" (1722) and "Roxana" (1724). Defoe had a great influence on the development of the English novel and many consider him to be the first true novelist. If you enjoyed "Moll Flanders", you might like Samuel Richardson's "Pamela", also available in "Penguin Classics". ...Show more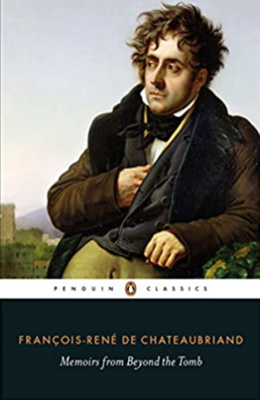 $27.99
AUD
Category: black penguin classics
This is the most enjoyable, glamorous and gripping of all 19th-century autobiographies - a tumultuous account of France hit by wave after wave of revolutions. Memoirs from Beyond the Tomb is the greatest and most influential of all French autobiographies - an extraordinary, highly entertaining account o f a uniquely adventurous and frenzied life. Chateaubriand gives a superb narrative of the major events of his life - which spanned the French Revolution, the Napoleonic Era and the uneasy period that led up to the Revolution of 1830. ...Show more
$27.99
AUD
Category: black penguin classics
The Marquis de Custine's unique perspective on a vast, fascinating country in the grip of oppressive tyranny. In 1839, encouraged by his friend Balzac, Custine set out to explore Russia. His impressions turned into what is perhaps the greatest and most influential of all books about Russia under the Tsa rs. Rich in anecdotes as much about the court of Tsar Nicholas as the streets of St Petersburg, Custine is as brilliant writing about the Kremlin as he is about the great northern landscapes. An immediate bestseller on publication, Custine's book is also a central book for any discussion of 19th century history, as - like de Tocqueville's Democracy in America - it dramatizes far broader questions about the nature of government and society. ...Show more
$27.99
AUD
Category: black penguin classics | Series: Classics Ser.
One of the greatest French novelists, Balzac was also an accomplished writer of shorter fiction. This volume includes twelve of his finest short stories many of which feature characters from his epic series of novels the Comedie Humaine. Compelling tales of acute social and psychological insight, they f ully demonstrate the mastery of suspense and revelation that were the hallmarks of Balzac's genius. In The Atheist's Mass, we learn the true reason for a distinguished atheist surgeon's attendance at religious services; La Grande Breteche describes the horrific truth behind the locked doors of a decaying country mansion, while The Red Inn relates a brutal tale of murder and betrayal. A fascinating counterpoint to the renowned novels, all the stories collected here stand by themselves as mesmerizing works by one of the finest writers of nineteenth-century France. ...Show more