$32.99
AUD
Category: fiction a-z | Reading Level: Adult
Booker Prize Winner 2020. It is 1981. Glasgow is dying and good families must grift to survive. Agnes Bain has always expected more from life. She dreams of greater things: a house with its own front door and a life bought and paid for outright (like her perfect, but false, teeth). But Agnes is abando ned by her philandering husband, and soon she and her three children find themselves trapped in a decimated mining town. As she descends deeper into drink, the children try their best to save her, yet one by one they must abandon her to save themselves. It is her son Shuggie who holds out hope the longest. Shuggie is different. Fastidious and fussy, he shares his mother's sense of snobbish propriety. The miners' children pick on him and adults condemn him as no' right. But Shuggie believes that if he tries his hardest, he can be normal like the other boys and help his mother escape this hopeless place. Douglas Stuart's Shuggie Bain lays bare the ruthlessness of poverty, the limits of love, and the hollowness of pride. A counterpart to the privileged Thatcher-era London of Alan Hollinghurst's The Line of Beauty, it also recalls the work of Édouard Louis, Frank McCourt, and Hanya Yanagihara. It is a blistering debut by a brilliant novelist with a powerful and important story to tell.     ...Show more
$16.99
AUD
Category: fiction a-z
Margaret Atwood takes the art of storytelling to new heights in a dazzling new novel that unfolds layer by astonishing layer and concludes in a brilliant and wonderfully satisfying twist. For the past twenty-five years, Margaret Atwood has written works of striking originality and imagination. In The B lind Assassin, she stretches the limits of her accomplishments as never before, creating a novel that is entertaining and profoundly serious. The novel opens with these simple, resonant words: "Ten days after the war ended, my sister drove a car off the bridge." They are spoken by Iris, whose terse account of her sister Laura's death in 1945 is followed by an inquest report proclaiming the death accidental. But just as the reader expects to settle into Laura's story, Atwood introduces a novel-within-a- novel. Entitled The Blind Assassin, it is a science fiction story told by two unnamed lovers who meet in dingy backstreet rooms. When we return to Iris, it is through a 1947 newspaper article announcing the discovery of a sailboat carrying the dead body of her husband, a distinguished industrialist. Told in a style that magnificently captures the colloquialisms and clichés of the 1930s and 1940s, The Blind Assassin is a richly layered and uniquely rewarding experience. The novel has many threads and a series of events that follow one another at a breathtaking pace. As everything comes together, readers will discover that the story Atwood is telling is not only what it seems to be--but, in fact, much more. The Blind Assassin proves once again that Atwood is one of the most talented, daring, and exciting writers of our time. Like The Handmaid's Tale, it is destined to become a classic. ...Show more
$19.99
AUD
Category: fiction a-z
Now a major film starring Academy Award nominees Jim Broadbent (Iris) and Charlotte Rampling (45 Years)Winner of the Man Booker Prize for Fiction in 2011 Tony Webster and his clique first met Adrian Finn at school. Sex-hungry and book-hungry, they would navigate the girl-less sixth form together, tradin g in affectations, in-jokes, rumour and wit. Maybe Adrian was a little more serious than the others, certainly more intelligent, but they all swore to stay friends for life.Now Tony is retired. He's had a career and a single marriage, a calm divorce. He's certainly never tried to hurt anybody. Memory, though, is imperfect. It can always throw up surprises, as a lawyer's letter is about to prove. ...Show more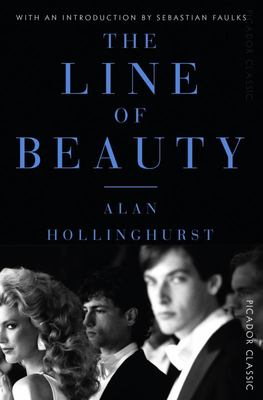 $19.99
AUD
Category: fiction a-z | Series: Picador classics
With an introduction by Sebastian Faulks Winner of the Man Booker Prize in 2004, a classic novel about class, politics and sexuality in Margaret Thatcher's 1980s Britain There was the soft glare of the flash -- twice -- three times -- a gleaming sense of occasion, the gleam floating in the eye as a blot of shadow, his heart running fast with no particular need of courage as he grinned and said, 'Prime Minister, would you like to dance? In the summer of 1983, twenty-year-old Nick Guest moves into an attic room in the Notting Hill home of the wealthy Feddens: Gerald, an ambitious Tory MP, his wife Rachel and their children Toby and Catherine. Innocent of politics and money, Nick is swept up into the Feddens' world and an era of endless possibility, all the while pursuing his own private obsession with beauty. The Line of Beauty is Alan Hollinghurst's Man Booker Prize-winning masterpiece. It is a novel that defines a decade, exploring with peerless style a young man's collision with his own desires, and with a world he can never truly belong to. ...Show more
$19.99
AUD
Category: fiction a-z | Series: Canons Ser.
One boy, one boat, one tiger . . .After the tragic sinking of a cargo ship, a solitary lifeboat remains bobbing on the wild, blue Pacific. The only survivors from the wreck are a sixteen-year-old boy named Pi, a hyena, a zebra (with a broken leg), a female orang-utan - and a 450-pound Royal Bengal tiger . The scene is set for one of the most extraordinary and best-loved works of fiction in recent years. ...Show more
$19.99
AUD
Category: fiction a-z
As he flees the police, Ned Kelly scribbles his narrative in semiliterate but magically descriptive prose. To his pursuers he is a thief and a murderer. To his own people he's a hero for opposing the English. Ned, who saw his first prison cell at fifteen, has become the most wanted man in the wild colon y of Victoria, taking over towns and defying authority. Here is a classic outlaw tale, made alive by the skill of a great novelist. There are no sentences like these in all Australian literature and yet they could only have grown from our soil. ...Show more
$12.99
AUD
Category: classics | Series: Popular Penguins Ser.
Kiran Desai's first novel, Hullabaloo in the Guava Orchard, was published to unanimous acclaim in over twenty-two countries. Now Desai takes us to the northeastern Himalayas where a rising insurgency challenges the old way of life. In a crumbling, isolated house at the foot of Mount Kanchenjunga lives a n embittered old judge who wants to retire in peace when his orphaned granddaughter Sai arrives on his doorstep. The judge's chatty cook watches over her, but his thoughts are mostly with his son, Biju, hopscotching from one New York restaurant job to another, trying to stay a step ahead of the INS, forced to consider his country's place in the world. When a Nepalese insurgency in the mountains threatens Sai's new-sprung romance with her handsome Nepali tutor and causes their lives to descend into chaos, they, too, are forced to confront their colliding interests. The nation fights itself. The cook witnesses the hierarchy being overturned and discarded. The judge must revisit his past, his own role in this grasping world of conflicting desires-every moment holding out the possibility for hope or betrayal. A novel of depth and emotion, Desai's second, long-awaited novel fulfills the grand promise established by her first. ...Show more
$19.99
AUD
Category: fiction a-z
J. M. Coetzee's Booker Prize-winning novel Disgrace, set in post-apartheid South Africa, takes us into the disquieting mind of twice-divorced university teacher David Lurie as he loses his job and his honour after engaging in an ill-advised affair with a susceptible student. When he retreats to his dau ghter's farm, a brutal attack highlights their fractured relationship. Is it only through intense suffering and shame--his own as well as that of others--that David can begin to change, to understand his country and what it means to be human? In Disgrace, this Nobel-Prize winning writer examines ideas of evil, violence, dignity and redemption in a country dominated by the power dynamics of race. ...Show more
$22.99
AUD
Category: fiction a-z | Reading Level: very good
Winner of the Man Booker Prize 2018In an unnamed city, middle sister stands out for the wrong reasons. She reads while walking, for one. And she has been taking French night classes downtown. So when a local paramilitary known as the milkman begins pursuing her, she suddenly becomes "interesting," the last thing she ever wanted to be. Despite middle sister's attempts to avoid him--and to keep her mother from finding out about her maybe-boyfriend--rumors spread and the threat of violence lingers. Milkman is a story of the way inaction can have enormous repercussions, in a time when the wrong flag, wrong religion, or even a sunset can be subversive. Told with ferocious energy and sly, wicked humor, Milkman establishes Anna Burns as one of the most consequential voices of our day. ...Show more
$21.99
AUD
Category: fiction a-z
With unsettling beauty and intelligence, this Golden Man Booker Prize-winning novel traces the intersection of four damaged lives in an abandoned Italian villa at the end of World War II. The nurse Hana, exhausted by death, obsessively tends to her last surviving patient. Caravaggio, the thief, tries to reimagine who he is, now that his hands are hopelessly maimed. The Indian sapper Kip searches for hidden bombs in a landscape where nothing is safe but himself. And at the center of his labyrinth lies the English patient, nameless and hideously burned, a man who is both a riddle and a provocation to his companions--and whose memories of suffering, rescue, and betrayal illuminate this book like flashes of heat lightning. ...Show more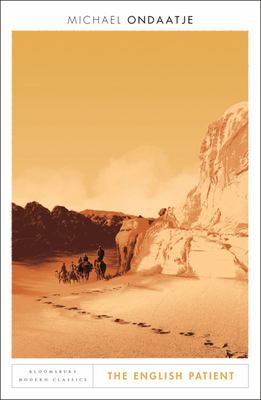 $17.99
AUD
Category: fiction a-z
With unsettling beauty and intelligence, this Golden Man Booker Prize-winning novel traces the intersection of four damaged lives in an abandoned Italian villa at the end of World War II. The nurse Hana, exhausted by death, obsessively tends to her last surviving patient. Caravaggio, the thief, tries to reimagine who he is, now that his hands are hopelessly maimed. The Indian sapper Kip searches for hidden bombs in a landscape where nothing is safe but himself. And at the center of his labyrinth lies the English patient, nameless and hideously burned, a man who is both a riddle and a provocation to his companions--and whose memories of suffering, rescue, and betrayal illuminate this book like flashes of heat lightning. ...Show more
$19.99
AUD
Category: fiction a-z | Reading Level: very good
"The nine surviving children of the Hegarty clan gather in Dublin for the wake of their wayward brother Liam. It wasn t the drink that killed him although that certainly helped it was what happened to him as a boy in his grandmother s house, in the winter of 1968. His sister Veronica was there then, as she is now- keeping the dead man company, just for another little while. The Gathering is a family epic, condensed and clarified through the remarkable lens of Anne Enright s unblinking eye. It is also a sexual history- tracing the line of hurt and redemption through three generations starting with the grandmother, Ada Merriman showing how memories warp and family secrets fester. This is a novel about love and disappointment, about thwarted lust and limitless desire, and how our fate is written in the body, not in the stars. The Gathering sends fresh blood through the Irish literary tradition, combining the lyricism of the old with the shock of the new. As in all Anne Enright s work, fiction and non-fiction, this is a book of daring, wit and insight- her distinctive intelligence twisting the world a fraction, and giving it back to us in a new and unforgettable light." ...Show more