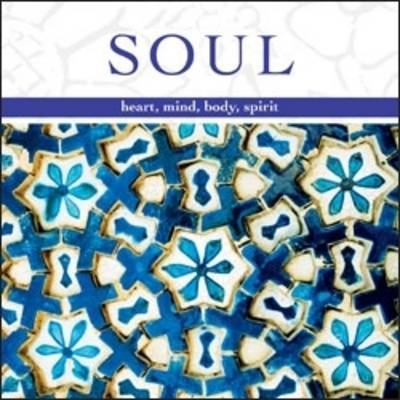 $19.99
AUD
Category: gift book
Soul is filled with fresh and inspiring quotations designed to feed your heart, mind, body and spirit. Combining amazing quotes with beautiful photographs, this book is a fabulous addition to a beautiful collection which includes Spirit and Sisters.
$5.99
AUD
Category: gift book
Quotations designed to offer reflection on the many seasons of our lives.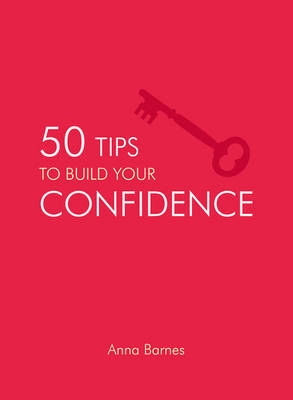 $16.99
AUD
Category: gift book
Confidence helps us to lead a happy life and achieve our goals, and yet sometimes it's all too easy to lack faith in ourselves. This book of simple, easy-to-follow tips provides you with the tools and techniques needed to shake off your worries with a positive, can-do attitude and boost your confidence in everyday life. ...Show more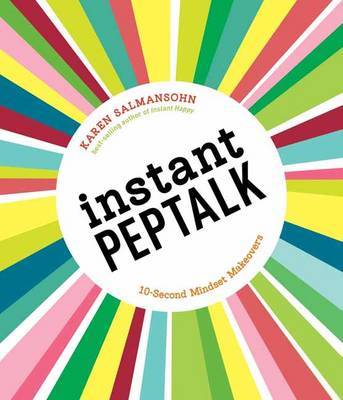 $24.99
AUD
Category: gift book
Stay happy no matter how much life throws at you! Happiness expert and Oprah columnist Karen Salmansohn presents a collection of 50 inspirational inner peptalks to boost your confidence, attitude, and mood. These peptalks are different than affirmations because they re feisty, fun and memorable--and wil l thereby stick in your brain like a catchy song. You ll naturally want to keep repeating them, thereby changing your neural pathways so you re inclined to think positive thoughts, which lead to positive habits, which lead to a positively happy life! Whether you re feeling stressed, need motivation, are dealing with haters, or need to turn your tale of woe into a tale of wow, THINK HAPPY s instant peptalks and whimsical illustrations will grump-proof your brain so you can move forward with optimism, resilience, and plain ol fabulousness." ...Show more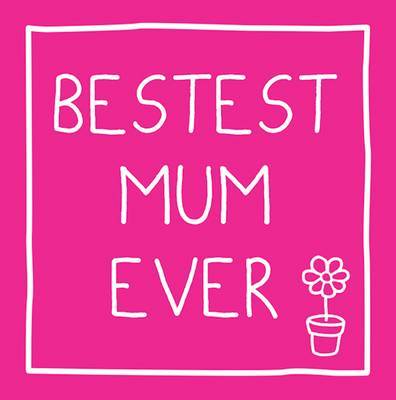 $14.99
AUD
Category: gift book
You know your mum is absolutely the best at everything: champion cook, expert listener and general good sport - and when was the last time mum said no? So why not say thanks and make her smile with this book of witty and heart-warming quotations for the Bestest Mum Ever!
$14.99
AUD
Category: gift book
There are times for all of us when, no matter how hard we try, the stresses and strains of daily life start to pile up. This book of simple, easy-to-follow tips gives you the tools and techniques you need to recognize your stress triggers, and learn to take life as it comes, with a calm and balanced out look. ...Show more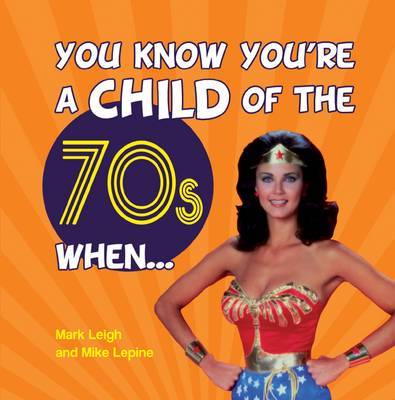 $12.99
AUD
Category: gift book | Series: You Know You'RE ...
Do you remember riding a Chopper to school, buying your dad Old Spice for Christmas and getting brain-freeze from your first Slush Puppie? If so, then hang up your disco ball, dig out the old Atari 2600 and tuck into a Curly Wurly as you prepare to find out if you are a true child of the 70s.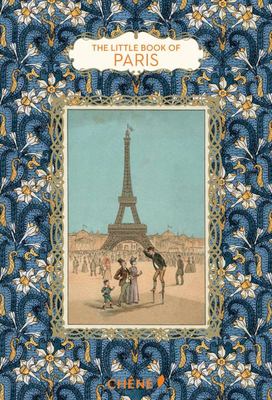 $24.99
AUD
Category: gift book
Why was the Place de la Nation formerly called la Place du Trone? Has the Pantheon always been the resting place of great men? Who exactly decided where the Hotel de Ville should stand? What saved the Eiffel Tower from destruction? Whose idea was it to turn the Tuileries into the capital's first public garden? What is the difference between the Assemblee Nationale and the Palais Bourbon? Complete with period engravings, this small album tells the history of Paris through its twenty arrondissements and its main monuments. Also available: My Little Paris ISBN 9782812304651 - $19.95 Discover Paris by Metro ISBN 9782812305528 - $19.95 Paris from Above ISBN 9782812312213 - $14.00 My Sweet Paris ISBN 9782812311444 - $19.95 Film Lover's Paris ISBN 9782812308413 - $19.95 Paris for Men ISBN 9782812305825 - $24.95 Paris by Bike ISBN 9782812308512 - $19.90 ...Show more
$12.99
AUD
Category: gift book
60 is the new 50! Enjoy your swinging sixties in style with these inspirational tips and ideas for sexagenarians who are young at heart. Now's the time to rediscover yourself and start ticking things off that wish list - even if it's a list you never knew you had!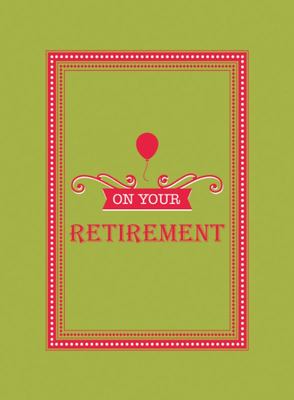 $12.99
AUD
Category: gift book
This collection of thought-provoking andoften funnyquotes is ideal for anyone who has finally earned their retirement "You only live once, but if you do it right, once is enough." Mae West "I'm now as free as the breeze with roughly the same income." Gene Perret Ah, retirement At last you re escaping th e trials and tribulations of work and you have all the time in the world to do the things you enjoy. This collection of inspiring and witty quotations is the perfect gift for anyone launching into the fun and freedom of retired life." ...Show more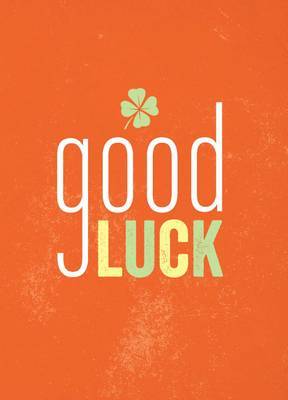 $14.99
AUD
Category: gift book
We all need a little bit of luck now and then, whether it's for a new job, an important exam or even your wedding day! Full of advice, good-luck charms and traditions, and inspiring quotations, this book is the perfect gift for anyone who needs Lady Luck on their side for their big day, whatever it may be. ...Show more