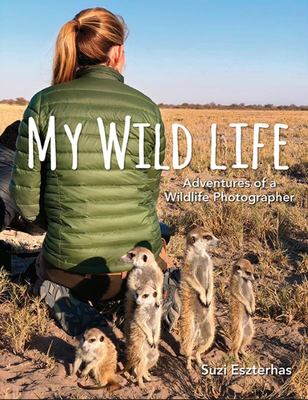 $29.99
AUD
Category: biography & memoir
As a young girl, Suzi Eszterhas knew she wanted to be a wildlife photographer. But how did she go from snapping pictures of cats in her backyard to taking photos of cheetah cubs in Kenya? In this nonfiction picture-book biography, Eszterhas invites readers to find out what her life is like behind the le ns.   Spectacular photographs of animals paired with compelling anecdotes will instantly draw readers in. Each section of the book explores a unique part of Eszterhas's job with energetic and engaging language. Along with photography tips and stories about life in the field, Eszterhas's sections on conservation and treating animals with respect will enhance readers' awareness of these issues. End matter includes answers to common questions Suzi has been asked.   Filled with adorable animals, stories from the field, and subtle lessons on resilience and female empowerment, the story of Eszterhas's wild life asks readers to pursue their passions, while treating the natural world with curiosity, kindness, and respect. ...Show more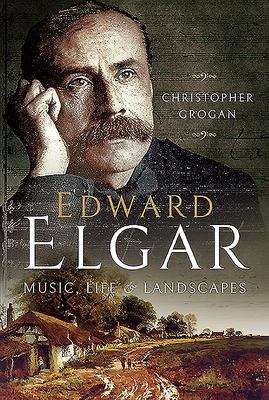 $75.00
AUD
Category: biography & memoir
More perhaps than any other composer, Edward Elgar (1857-1934) has gained the status of an 'icon of locality, ' his music seemingly inextricably linked to the English landscape in which he worked. This, the first full-length study of Elgar's complex interaction with his physical environment, explores ho w it is that such associations are formed and whether it is any sense true that Elgar alchemized landscape into music.It argues that Elgar stands at the apex of an English tradition, going back to Blake, in which creative artists in all media have identified and warned against the self-harm of environmental degradation and that, following a period in which these ideas were swept away by the swift but shallow tide of Modernism in the decades after the First World War, they have since resurfaced with a new relevance and urgency for twenty-first century society.Written with the non-specialist in mind, yet drawing on the rich resources of post-millennial scholarship on Elgar, as well as geographical studies of place, the book also includes many new insights relating to such aspects of Elgar's output as his use of landscape typology in The Apostles, and his encounter with Modernism in the late chamber music. It also calls on the resources of contemporary social commentary, poetry and, especially, English landscape art to place Elgar and his thought in the broader cultural milieu of his time. A survey of recent recordings is included, in the hope that listeners, both familiar and unfamiliar with Elgar's music, will feel inspired to embark on a voyage of (re)discovery of its endlessly rewarding treasures. ...Show more
$35.00
AUD
Category: biography & memoir
President-elect Joe Biden tells the story of his extraordinary life and career prior to his emergence as Barack Obama's beloved, influential vice president. 'I remain captivated by the possibilities of politics and public service. In fact, I believe that my chosen profession is a noble calling.' - Joe B iden Joe Biden has both witnessed and participated in a momentous epoch of American history. In Promises to Keep, he reveals what these experiences taught him about himself, his colleagues, and the institutions of government. With his customary honesty and wit, Biden movingly and eloquently recounts growing up in a staunchly Catholic multigenerational household in Scranton, Pennsylvania, and Wilmington, Delaware; overcoming personal tragedy, life-threatening illness, and career setbacks; his relationships with presidents, world leaders, and lawmakers on both sides of the aisle; and his leadership of powerful Senate committees. Through these and other recollections, Biden shows us how the guiding principles he learned early in life - to work to make people's lives better; to honour family and faith; to value persistence, candour, and honesty - are the foundation on which he has based his life's work as husband, father, and public servant. Promises to Keep is an intimate series of reflections from a politician who surmounted numerous challenges to become one of America's most effective leaders and who refuses to be cynical about politics. It is also a stirring testament to the promise of the United States. ...Show more
$29.99
AUD
Category: biography & memoir | Series: Graphic Lives Ser.
From rural Japan to international icon Yayoi Kusama has spent her remarkable life immersed in her art. Follow her incredible journey in this vivid graphic biography which details her bold departure from Japan as a young artist, her embrace of the buzzing New York art scene in the 1960s, and her eventual return home and rise to twenty-first-century super-fame. ...Show more
Will
by Will Self
$22.99
AUD
Category: biography & memoir
Unflinching, intoxicating, heartfelt, and propelled by an exceptional energy, Will is the long-awaited memoir by Will Self, whose works have been shortlisted for the Booker Prize and translated into over twenty languages. A portrait of the artist as a young addict, Will is one of the most eloquent and u nusual depictions of the allure of hard drugs ever written.Will spins the reader from Self's childhood in a quiet North London suburb to his mind-expanding education at Oxford, to a Burroughsian trip to Morocco, an outback vision in Australia, and, finally, a surreal turn in rehab. Echoing the great Modernist writers of the early twentieth century in its psychedelic stream of consciousness, Will is vividly imagistic and mordantly witty. It is both kunstlerroman and confessional, a tale of excess and degradation, a karmic cycle that leads back to the author's own lack of . . . will. ...Show more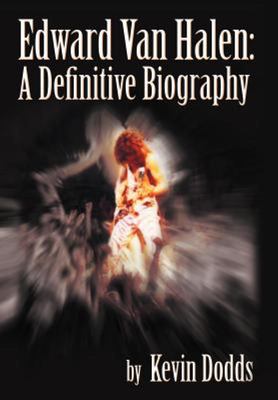 $72.99
AUD
Category: biography & memoir
In July of 1984, Edward Van Halen was the most popular musician in the world in the most popular band in the world-the band that to this day bears his own surname. As a 12-year-old, author Kevin Dodds experienced his first Van Halen concert, and it changed his life. In this biography, Dodds takes a comp rehensive look at the life of Van Halen, one of the world's most famous and influential musicians. He examines Eddie's early years growing up in the Netherlands; his life with his mother and musician father; the family's immigration to the United States; his lifelong trials and tribulations; and his remarkable music career. For more than a year, Dodds delved into more than a thousand different sources to compile Edward Van Halen: A Definitive Biography, the story that captures the life of a man with complex personality and character traits whose life and times has played an important role in American cultural and musical history. Dodds has also woven his personal experiences with Van Halen as well as his own band into this story, providing a unique perspective in the field of rock-and-roll biographies. ...Show more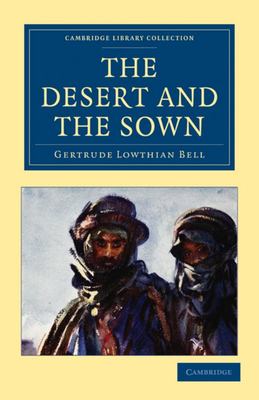 $60.95
AUD
Category: biography & memoir | Series: Cambridge Library Collection - Travel, Middle East and Asia Minor Ser.
This scarce antiquarian book is a facsimile reprint of the original. Due to its age, it may contain imperfections such as marks, notations, marginalia and flawed pages. Because we believe this work is culturally important, we have made it available as part of our commitment for protecting, preserving, a nd promoting the world's literature in affordable, high quality, modern editions that are true to the original work. ...Show more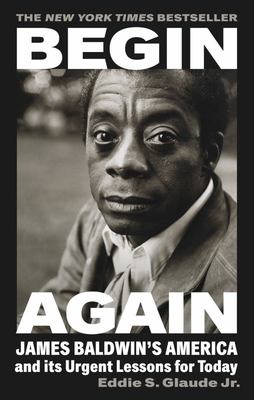 $35.00
AUD
Category: biography & memoir
THE NEW YORK TIMES BESTSELLER A searing indictment of racial injustice in America - inspired by the life and work of James Baldwin - to help us understand the present moment, and imagine a new future into being 'Not everything is lost. Responsibility cannot be lost, it can only be abdicated. If one refu ses abdication, one begins again.' JAMES BALDWIN The struggles of Black Lives Matter and the attempt to achieve a new America have been challenged by the presidency of Donald Trump, a president whose time in the White House represents the latest failure of America to face the lies it tells itself about race. For James Baldwin, a similar attempt to force a confrontation with the truth of America's racism came in the wake of the Civil Rights Movement, and was answered with the murders of Medgar Evers, Malcolm X and Martin Luther King, Jr. In the years from the publication of The Fire Next Time in 1963 to that of No Name in the Street in 1972, Baldwin - the great creative artist, often referred to as 'the poet of the revolution' - became a more overtly political writer, a change that came at great professional and personal cost. But from that journey, Baldwin emerged with a sense of renewed purpose about the necessity of pushing forward in the face of disillusionment and despair. America is at a crossroads. Drawing insight and inspiration from Baldwin's writings, Glaude suggests we can find hope and guidance through our own era of shattered promises and white retrenchment. Seamlessly combining biography with history, memoir and trenchant analysis of our moment, Begin Again bears witness to the difficult truth of race in America. It is at once a searing exploration that lays bare the tangled web of race, trauma and memory, and a powerful interrogation of what we all must ask of ourselves in order to call forth a more just future. 'Begin Again is that rare thing: an instant classic' Pankaj Mishra A TIME 100 Must-Read Book of 2020 A Washington Post Notable Work of Non-Fiction 2020 ...Show more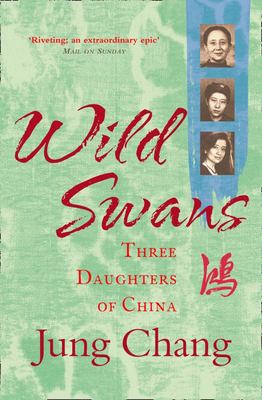 $19.99
AUD
Category: biography & memoir | Reading Level: very good
Few books have had such an impact as Wild Swans a popular bestseller and a critically acclaimed history of China that opened up the country to the world. Through the story of three generations of women in her own family-the grandmother given to the warlord as a concubine, the Communist mother, and the d aughter herself-Jung Chang reveals the epic history of China's twentieth century. Breathtaking in its scope, unforgettable in its descriptions, this is a masterpiece which is extraordinary in every way.   ...Show more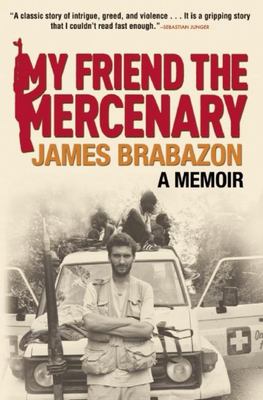 $19.99
AUD
Category: biography & memoir
"Intensely vivid story of war and the peculiar breed of warriors who fight in 21st-century Africa . . . and tribute to an extraordinary comrade-at-arms." --Kirkus Reviews In February 2002, British journalist James Brabazon set out to travel with guerrilla forces into Liberia to show the world what was happening in that war-torn country. To protect him, he hired Nick du Toit, a former South African Defence Force soldier who had fought in conflicts across Africa for over three decades. What follows is an incredible behind-the-scenes account of the Liberian rebels--known as the LURD--as they attempt to seize control of the country from government troops led by President Charles Taylor. In this gripping narrative, James Brabazon paints a brilliant portrait of the chaos that tore West Africa apart: nations run by warlords and kleptocrats, rebels fighting to displace them, ordinary people caught in the crossfire--and everywhere adventurers and mercenaries operating in war's dark shadows. It is a brutally honest book about what it takes to be a journalist, survivor, and friend in this morally corrosive crucible. "A classic story of intrigue, greed, and violence in one of the most dysfunctional countries in the world. It is a gripping story that I couldn't read fast enough." --Sebastian Junger, New York Times-bestselling author ...Show more
$26.99
AUD
Category: biography & memoir | Reading Level: Adult
At the height of his powers in this remarkable (and often witty) book, Robert Dessaix addresses these increasingly urgent questions in inimitable prose and comes up with some surprising answers. From Java to Hobart via Berlin, Dessaix invites us to eavesdrop on his intimate, no-nonsense conversations ab out ageing with friends and chance acquaintances. Reflecting on time, religion, painting, dancing and even grandchildren, Dessaix takes us on an enlivening journey across the landscape of growing older. Riffing on writers and thinkers from Plato to Eva Hoffman, he homes in on the crucial importance of a rich inner life. The Time of Our Lives is a wise and timely exploration of not just the challenges but also the many possibilities of old age. ...Show more
$32.99
AUD
Category: biography & memoir
'The best piece of nature writing since H is for Hawk, and the most powerful work of biography I have read in years' Neil Gaiman 'Wonderful - I can't recommend it too highly' Helen Macdonald 'One of those rare, enchanted books' Isabella Tree 'Beautiful - it made me cry' Simon Amstell 'I was entrance d' Cathy Rentzenbrink This is a story about birds and fathers. About the young magpie that fell from its nest in a Bermondsey junkyard into Charlie Gilmour's life - and swiftly changed it. Demanding worms around the clock, riffling through his wallet, sharing his baths and roosting in his hair... About the jackdaw kept at a Cornish stately home by Heathcote Williams, anarchist, poet, magician, stealer of Christmas, and Charlie's biological father who vanished from his life in the dead of night. It is a story about repetition across generations and birds that run in the blood; about a terror of repeating the sins of the father and a desire to build a nest of one's own. It is a story about change - from wild to tame; from sanity to madness; from life to death to birth; from freedom to captivity and back again, via an insane asylum, a prison and a magpie's nest. And ultimately, it is the story of a love affair between a man and a magpie.   ...Show more