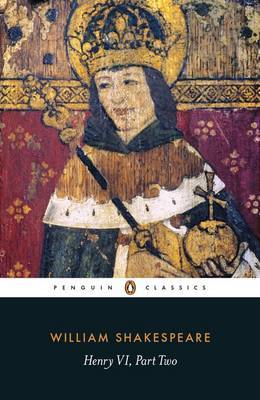 $22.99
AUD
Category: writing poetry literature
This is the second play in Shakespeare's tetralogy dealing with the Hundred Years War and the Wars of the Roses, Henry VI Part Two is arguably the best introduction to the playwright's genius as a writer of history plays. This Penguin Shakespeare edition is edited by Norman Saunders with an introduction by Michael Taylor. 'My mouth shall be the parliament of Enland' Henry VI is tricked into marrying Margaret - lover of the Earl of Suffolk, who hopes to rule the kingdom through her influence. There is one great obstacle in Suffolk's path, however - the noble Lord Protector, whom he slyly orders to be murdered. Discovering this betrayal, Henry banishes Suffolk, but with his Lord Protector gone the unworldly young King must face his greatest challenge: impending civil war and the rising threat of the House of York. This book includes a general introduction to Shakespeare's life and Elizabethan theatre, a separate introduction to Henry VI, Part Two, a chronology, suggestions for further reading, an essay by Rebecca Brown discussing performance options on both stage and screen, and a commentary. William Shakespeare (1564-1616) was born to John Shakespeare and Mary Arden some time in late April 1564 in Stratford-upon-Avon. He wrote about 38 plays (the precise number is uncertain), many of which are regarded as the most exceptional works of drama ever produced, including Romeo and Juliet (1595), Henry V (1599), Hamlet (1601), Othello (1604), King Lear (1606) and Macbeth (1606), as well as a collection of 154 sonnets, which number among the most profound and influential love poetry in English. "We go to Shakespeare to find out about ourselves." (Jeanette Winterson). ...Show more
$12.99
AUD
Category: writing poetry literature | Series: The\Pelican Shakespeare Ser.
This legendary Shakespeare series features authoritative and meticulously researched texts paired with scholarship by renowned Shakespeareans. Updated for the 21st century by editors Stephen Orgel of Stanford University and A. R. Braunmuller of UCLA, each book includes an essay on the theatrical world o f Shakespeare's time, an introduction to the individual play, and a detailed note on the text used. With all new cover designs, these affordable Shakespeares are perfect for students, teachers, scholars and theatre professionals alike. ...Show more
Crow
by Ted Hughes
$24.99
AUD
Category: writing poetry literature | Series: Faber Poetry Ser.
Crow was Ted Hughes's fourth book of poems for adults and a pivotal moment in his writing career. In it, he found both a structure and a persona that gave his vision a new power and coherence. A. Alvarez wrote in the Observer, 'Each fresh encounter with despair becomes the occasion for a separate, almos t funny, story in which natural forces and creatures, mythic figures, even parts of the body, act out their special roles, each endowed with its own irrepressible life. With Crow, Hughes joins the select band of survivor-poets whose work is adequate to the destructive reality we inhabit'. ...Show more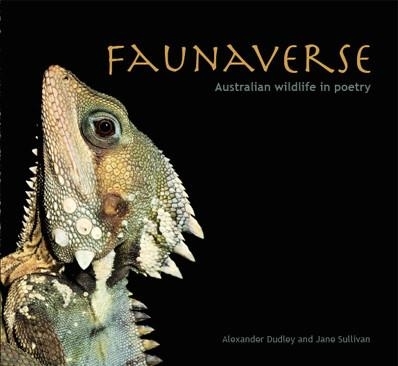 Faunaverse
by Alexander Dudley; Jane Sullivan
$19.99
AUD
Category: writing poetry literature
Faunaverse was created as a means of educating people about some of the special, obscure and misunderstood wildlife of Australia in an entertaining, yet informative way. Using poetry ensures the book is fun to read for adults and kids alike, and the stunning photographs accompanying the poems show the a nimals as the characters they are. ...Show more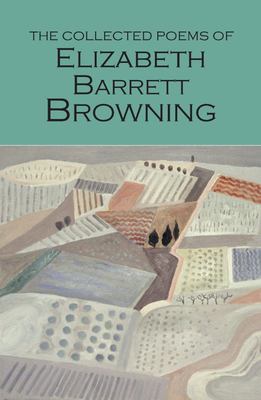 $16.99
AUD
Category: writing poetry literature
With an Introduction and Notes by Dr Sally MinogueElizabeth Barrett Browning was such an acclaimed poet in her own lifetime that she was suggested as a candidate for the Poet Laureateship when Wordsworth died in 1850. Yet today we have only a limited knowledge of her considerable life's work as a poet, in part because of a lack of representative but accessible editions of her work. Readers will find here not only her well-known sonnet sequence of love poems, Sonnets From the Portuguese, but also lesser known sonnets, some in praise of the cross-dressing bohemian writer George Sand, others to contemporary poets and artists. Her religious and spiritual poetry echoes that of the Metaphysical poets. A different voice emerges in her social and political protest poems, such as 'The Cry of the Children' and 'The Runaway Slave at Pilgrim's Point'. Her experimental ballads allowed her to develop a distinctive way of writing about women within an apparently conventional form. In the outstanding work of her maturity, Aurora Leigh, the woman's voice takes centre stage. This 'novel-poem' is full of verve and interest, with a female poet-hero who casts a caustic eye on life and on her fellow men – and women. We all think we know the story of Elizabeth Barrett Browning – the mysterious illness which enclosed her in her room, her over-loving but imperious father, and her romantic, secret marriage to the poet Robert Browning and their life together in Italy. But this comprehensive selection of her poetry tells the real story of her sustained creative life as a poet, which began with her childhood poetic ambitions and ended only with her death. All the major aspects of her poetry are represented in this accessible edition which is well-annotated and contextualised, with a wide-ranging introduction which covers Barrett Browning's poetic and intellectual life as well as her personal one. Recent critical re-readings, including major feminist reassessments, of her poetry are covered in the introduction, with helpful suggestions for further reading.   ...Show more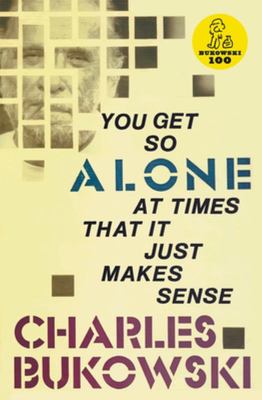 $29.99
AUD
Category: writing poetry literature | Reading Level: Scholarly/Undergraduate
Charles Bukowski examines cats and his childhood in You Get So Alone at Times, a book of poetry that reveals his tender side. He delves into his youth to analyze its repercussions.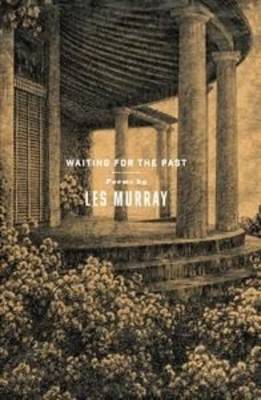 $24.99
AUD
Category: writing poetry literature
Les Murray's new volume of poems - his first in five years - continues his use of molten language. From 'The Black Beaches' to 'Radiant Pleats, Mulgoa', from 'High Speed Trap Space' to 'The Electric, 1960', this is verse that renews and transforms our sense of the world. 'No poet has ever travelled lik e this, whether in reality or simply in mind ... Seeing the shape or hearing the sound of one thing in another, he finds forms'-Clive James, The Monthly ...Show more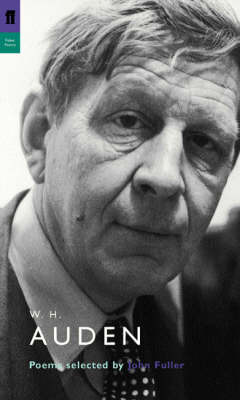 $12.99
AUD
Category: writing poetry literature | Series: Poet to Poet S.
In this series, a contemporary poet selects and introduces a poet of the past. By their selection of verses and by the personal and critical reactions they express in their introductions, the selectors offer a passionate and accessible introduction to some of the greatest poets in history. W. H. Auden was born in York in 1907. His first full-length collection, Poems, was published by T. S. Eliot at Faber and Faber in 1930. The many volumes he published thereafter included poetry, plays, essays and libretti, and his ceaseless experimentation, consummate craftsmanship and originality established him as one of the most influential poets of the twentieth century. He died in 1973. ...Show more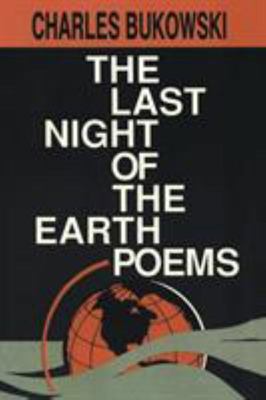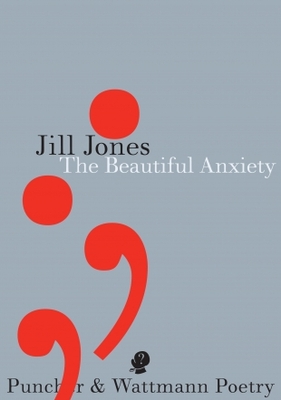 $25.00
AUD
Category: writing poetry literature
In The Beautiful Anxiety, Jill Jones continually breaks across boundaries of the intimate and the global with an urgent momentum. She offers the reader an invigorating and unsettling mix of materialist and speculative, even metaphysical, writing on the interconnectedness of life amidst the environmental and cultural turmoil of the 21st century. ...Show more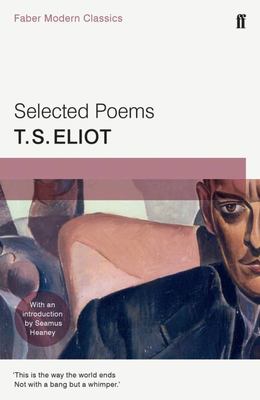 $24.99
AUD
Category: writing poetry literature | Series: Faber Poetry Ser.
T.S. Eliot - editor, poet, critic and publisher - was the greatest poet of his generation. The winner of the 1948 Nobel Prize for Literature, virtually every English language poet since owes him a debt of gratitude. Voted as Britain's favourite poet in a 2009 BBC poll, Eliot selected and designed this c ollection himself in 1954 as an introduction to his work for new readers. Containing 'The Waste Land' and 'The Love Song of J. Alfred Prufrock', Selected Poems is the perfect way to begin with one of the defining figures of the twentieth century. This edition also features an introductory essay by Seamus Heaney. ...Show more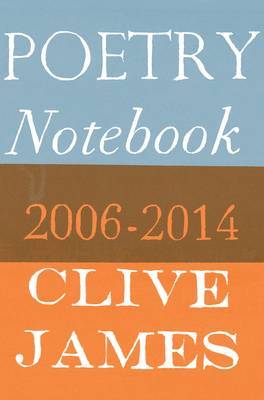 $22.99
AUD
Category: writing poetry literature
Clive James is one of our finest critics and best-loved cultural voices. He is also a prize-winning poet. Since he was first enthralled by the mysterious power of poetry, he has been a dedicated student. In fact, for him, poetry has been nothing less than the occupation of a lifetime, and in this book h e presents a distillation of all he's learned about the art form that matters to him most. With his customary wit, delightfully lucid prose style and wide-ranging knowledge, James explains the difference between the innocuous stuff that often passes for poetry today and a real poem: the latter being a work of unity that insists on being heard entire and threatens never to leave the memory. A committed formalist and an astute commentator, he offers close and careful readings of individual poems and poets (from Shakespeare to Larkin, Keats to Pound), and in some case second readings or re-readings late in life - just to be sure he wasn't wrong the first time! Whether discussing technical details of metaphorical creativity or simply praising his five favourite collections of all time, he is never less than captivating. ...Show more