$22.99
AUD
Category: writing poetry literature
I don't want to be remembered for One Hundred Years of Solitude or for the Nobel Prize but rather for my journalism," Gabriel Garcia Marquez said in the final years of his life. And while some of his journalistic writings have been made available over the years, this is the first volume to gather a repr esentative selection from across the first four decades of his career - years during which he worked as a full-time, often muckraking, and controversial journalist, even as he penned the fiction that would bring him the Nobel Prize in 1982. The Scandal of the Century brings together the first pieces he wrote while working for newspapers in the coastal Colombian cities of Cartagena and Barranquilla . . . his longer, more fiction-like reportage from Paris and Rome . . . his monthly columns for Spain's El Pa?s. And while all the work points in style, wit, depth, and passion to his fiction, these fifty pieces are, more than anything, a revelation of the writer working at the profession he believed to be "the best in the world. ...Show more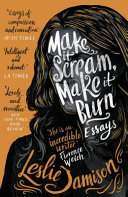 $22.99
AUD
Category: writing poetry literature
From the author of The Empathy Exams comes a profound meditation on isolation, longing and the conflicts faced by all those who choose to tell true stories about the lives of others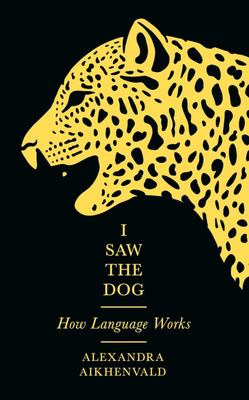 $29.99
AUD
Category: writing poetry literature
A leading expert draws on a lifetime of fieldwork to reveal the mysteries and magic of language.
$29.99
AUD
Category: writing poetry literature
"The Little Red Writing Book" is a book on technique, style, craft and manners for everyone who writes and wants to do it better. It is a manual of good diction, composition, sentence craft, paragraph design, structure and planning. Enriched by examples of fine prose from great writers including Tim Win ton; flush with exercises informed by the author's expertise in both creative writing and functional prose; and written with flair, "The Little Red Writing Book" is a lively and readable guide to lively and readable writing. ...Show more
$29.99
AUD
Category: writing poetry literature
What really goes on inside a sentence? What is your subject, where is your verb, what is its tense, where is your modifier, and why does it matter? Where do you need a comma, and where do you not? Why are dashes and semicolons so misunderstood? When is it which and when is it that? In The Little Green G rammar Book, Mark Tredinnick asks and answers the tough grammar questions, big and small, with the same verve and authority readers encountered in The Little Red Writing Book. The Little Green Grammar Book does for grammar what The Little Red Writing Book did for style. It will have you writing like a writer in no time. ...Show more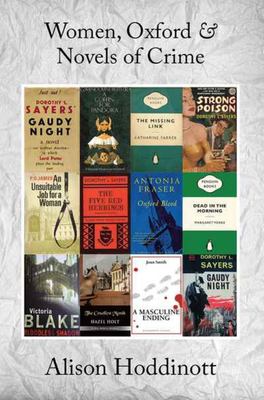 $26.99
AUD
Category: writing poetry literature
Alison Hoddinott writes about the history of crime fiction set in Oxford from the early decades of the 20th century to the present. Her emphasis is on novels written by women and the ways in which their fiction deals with both the mystery and its solution and with the situation of women within the unive rsity and in the wider community. ...Show more
$17.99
AUD
Category: local
More Menacing than the Menacing Moors, the Great Metropolis harbours evil and deviltry far more sinister than Dartmoor could offer - it is not for nothing that Watson describes London as the great cesspool draining the Empire of its dregs. Its evil stems from the hearts of the most heartless of men, evi l against which a group of stalwart Londoners is determined to act. Knowledge is power and forewarned is forearmed, it is said, but fore-knowledge is fragile and Sherlock must balance probability with instinct, caution with decisiveness, when warned of impending disaster for both City and Realm. Allan Mitchell's stirring stanzas of reeling rhyme once again stretch back to an earlier era to witness the never-ending battle between Sherlock Holmes and the Menacing Metropolis. ...Show more
$19.99
AUD
Category: writing poetry literature
A collection of poems which draw on humanist and psychological sources, with references to myth and fable, expressions of human needfor verity and mystery mixed.