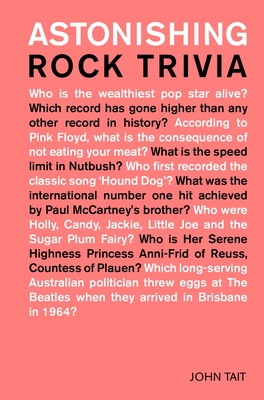 $24.95
AUD
Category: sport hobbies humour
Did you know that in 2013 Chubby Checker sued Hewlett-Packard over a 99c app called the Chubby Checker which allowed user's to enter a man's shoe size to estimate the size of his penis. He claimed that the product would cause damage to his goodwill tarnishing his image. Trivia with a twist. Did you know that Charles Manson co-wrote a song for the Beach Boys Plus hundreds of questions to tease and expand the mind ...Show more
$59.99
AUD
Category: sport hobbies humour
Watched by millions of people around Australia and worldwide every year on Boxing Day, the Sydney Hobart Yacht Race is a 628 nautical mile passage into the depths of the southern ocean's Roaring Forties that pushes sailors, organisers and at times, search and rescue personnel, to the limit of their ment al and physical endurance. Over 520 beautifully illustrated pages, photographer and storyteller Andrew Wilson, with journalist and Race Media Director Di Pearson, present Blue Water Classics: Portraits of the Sydney Hobart Yacht Race – a compelling and intimate publication with over 40 personal accounts from owners, crew, officials and search and rescue personnel that are filled with all the drama and emotion tied into attempting to win 'the Hobart'. ...Show more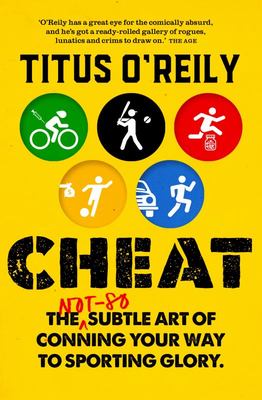 $34.99
AUD
Category: sport hobbies humour
Where there's sport, there's cheating. No sport is immune; athletics, swimming, rugby, American Football, cricket, baseball, badminton, motorsports, tennis and curling. Yes, even that sport on the ice with brooms. Almost as soon as humans started playing sport competitively, they started to cheat. They cheated to win, for the fame, for the money and sometimes for reasons that are hard to understand. From the fiendishly clever to the outright hare brained, the borderline to the blatant, Titus O'Reily takes us through the many and varied ways athletes and countries have tried to cheat over the years. There's the winner of the New York marathon who was driven in a car part of the way, the male basketballer whose drug test revealed he was pregnant, the Tour De France where many of the riders took the train, the Spanish Paralympic basketball team who faked being intellectually disabled to win gold at the 2000 Paralympics. As well as sharing an alarming amount of tales involving swapping bodily fluids, Titus takes you through doping, illegal equipment, bribes, playing dirty, faking injuries, wearing disguises, dodgy referees, ball tampering, eye gouging, itching powder, licking an opponent to distract them and sending a dwarf out to bat to shrink the strike zone. Just as sport has become more sophisticated, so has cheating in sport, from state backed doping programs to tiny motors in Tour De France bikes. What does this say about us, that we cheat with such regularity and creativity? Will technology help stop cheating or will it only make it worse? Mastering the not-so-subtle art of cheating is a hilarious trip through the history of cheating in sport, and a handy how-to-guide for the professional athlete in your family.       ...Show more
$16.99
AUD
Category: sport hobbies humour
The essential companion for the dedicated Mah Jong player who also enjoys the social aspect of the game.   Since the arrival on the market of Patricia Thompson and Betty Maloney's two previous books, The Game of Mah Jong Illustrated and Improve Your Mah Jong, a wide range of hands from many parts of the world has been sent to them. In this player's companion, the authors have put together a cross-filed reference guide where more than 120 hands, illustrated in color, can be quickly identified by following the flip-top headings on each page. A full synopsis of each hand is included. The extra hands give an international flavor to the book, adding new interest and challenges. ...Show more
$24.99
AUD
Category: sport hobbies humour
Many of us have recently dusted off an old bike and got back in the saddle for the first time in years. This is great news; we will be enjoying the health, financial, and emotional benefits for decades. But if you've not ridden a bike since childhood, it's a challenging prospect. This book is a confiden ce builder for the nervous new or re-newed cyclist. In three clear stages the book covers the benefits of cycling, looking after your bike thereby avoiding trips to the bike workshop, and above all, the real-world advice you need to become a confident cycling commuter and road user. Engagingly written by cycling expert and author Alan Anderson, all this comes in a small, readable format, with attractive illustrations by David Sparshott. ...Show more
$34.99
AUD
Category: sport hobbies humour | Series: G - Reference,Information and Interdisciplinary Subjects Ser.
The best-selling guide to today's most exciting players, completely revised and updated       Here are the best of the best, from legends like Messi and Ronaldo to dynamic newcomers like Kylian Mbappé. This lively book features short biographies of some twenty-eight stars in all--goalkeepers, defend ers, midfielders, and attackers. With the same action-packed photos and colorful graphics that fans have come to expect from the critically acclaimed World Soccer Legends series, Stars of World Soccer shows what it takes to be at the top of the game. ...Show more
$34.99
AUD
Category: sport hobbies humour | Series: G - Reference,Information and Interdisciplinary Subjects Ser.
A head-to-head comparison of the two greatest soccer stars of their generation--and perhaps of all time One, diminutive and reserved; the other, tall and theatrical. One with six Ballons d'Or, and the other with five. There's no doubt about it--Lionel Messi and Cristiano Ronaldo are the best. But which one is better? This lively book compares every aspect of the legendary rivals' careers, to let the reader decide. It compares their stats, including their ten years of matchups in El Clásico, their club trophies, and their individual awards and milestones. It analyzes their style of play, and how it has evolved throughout their careers. And, it looks at how their rivalry continues off the field, in terms of endorsement deals, social media followings, and philanthropic endeavors. Packed with color photos of the champions in action, Messi and Ronaldo will spark discussion among both players' partisans. ...Show more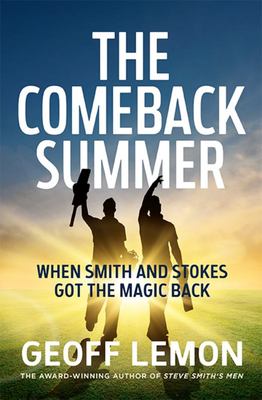 $29.99
AUD
Category: sport hobbies humour
The captain of the Australian team: a batsman on the way to being the greatest of all time. The star of the English team: an all-rounder breaking record after record. Both disgraced in enormous scandals of very different kinds. Both attempting a path to personal and professional redemption, through Worl d Cups and county games. All culminating in a meeting of cricket's biggest rivalry: the 2019 Ashes. It was always going to be a summer to remember. The follow-up to Geoff Lemon's multi-award-winning Steve Smith's Men is an equally insightful, thrilling and sharply observed take on the cricketing world, with a cast of finely drawn characters, vivid backdrops and a series of incredible events, both on and off the field. ...Show more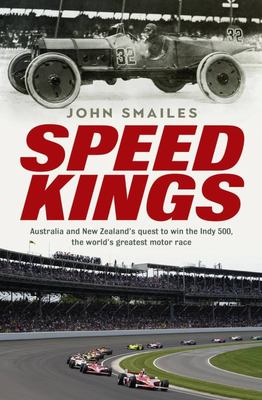 $32.99
AUD
Category: sport hobbies humour
The fascinating, definitive story of Australia and New Zealand's quest to win the world's greatest motor race. Winning the Indianapolis 500, the greatest spectacle in motorsport, has been a quest for Australians and New Zealanders since the first race in 1911. Seventeen have tried and two have succeede d: Scott Dixon in 2008 and Will Power in 2018. Rupert Jeffkins, Australia's original speed king, entered the first Indy 500 and on his second attempt in 1912 came within five kilometres of victory. He and Italian Ralph De Palma created legend when they pushed their car to the finish line after it blew up while leading. Speed Kings tells Jeffkins' full story for the first time.The lure of the Brickyard, paved with 3.2 million bricks, has drawn champions from both sides of the Tasman. Sir Jack Brabham, his son Geoffrey and grandson Matthew have each tried to win. So have the 'big three' of New Zealand motor racing: Bruce McLaren, Denny Hulme and Chris Amon. Now Scott McLaughlin looks set to become the next driver from down under to chase American motor racing's greatest prize.Indy doesn't offer up victory lightly. Blinding speed - nudging 380 km/h and averaging 280 km/h over 500 miles - makes the Brickyard one of the most precarious racetracks in the world. Forty-two drivers have died attempting the 500. Speed Kings tells the story of the Australian and New Zealand drivers, team owners, engineers, even commentators who've made the Brickyard their quest.   ...Show more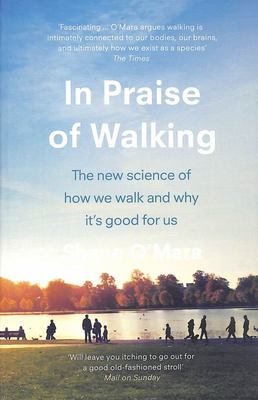 $19.99
AUD
Category: sport hobbies humour
'Informative and persuasive enough to rouse the most ardent couch pototo' New Scientist Walking upright on two feet is a uniquely human skill. It defines us as a species. It enabled us to walk out of Africa and to spread as far as Alaska and Australia. It freed our hands and freed our minds. We put o ne foot in front of the other without thinking - yet how many of us know how we do that, or appreciate the advantages it gives us? In this hymn to walking, neuroscientist Shane O'Mara invites us to marvel at the benefits it confers on our bodies and minds, and urges us to appreciate - and exercise - our miraculous ability. SUNDAY INDEPENDENT BOOK OF THE WEEK AGreatRead and ArgosyBooks BOOK OF THE MONTH ...Show more
$12.99
AUD
Category: sport hobbies humour
Well-priced and extremely popular. -Ideal for any sailor both afloat and ashore. -Over 150 step by step photographs describe clearly the tying of over 30 knots and splices.