$32.99
AUD
Category: sport hobbies humour
Tim Winton says, 'Surfing is not just a subculture, it is culture, and here's proof', while Jock Serong says that the collection demonstrates our horizons are unlimited. From Gold Coast surf culture to the relationships of humans to the sea and from surf travel in Mexico to Taj Burrow's final campaign in Fiji, this collection features six authors writing about surfing, and the ocean, in six very different ways. Their stories are reverential, energetic and mystical, and between them cover thousands of kilometres of coastline, at home and abroad. ...Show more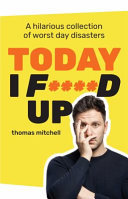 $24.99
AUD
Category: sport hobbies humour
A toe curling, laugh out loud collection of worst day disasters.   I'd always rolled my eyes when people describe things as 'happening in slow motion'. Surely everything happens in regular time and it's only when you replay it in your head that it seems to slow down?But as the car lurched forward and I found myself sailing through the back of the garage, I finally understood what they meant.   When a trip to meet his new girlfriend's grandparents ends in disaster (think a crashed ute, an angry wasp and a cranky farmer with a shotgun), Thomas Mitchell knows one thing for sure: bad days make for great stories.   While we might not like to admit it, we can't help but find a sneaky pleasure in other people's misfortune. It's the reason fail compilations rack up millions of views on YouTube or television shows like Funniest Home Videos exist at all.   Deep down we're addicted to the downfall of our fellow humans, and if there was ever a point in history when we needed a laugh, it's now.   Today I F***D Up is a collection of tall tales but true that are equal parts hilarious and horrifying; a timely reminder that no matter how terrible things get, they could always be worse. So much worse.   ...Show more
$16.99
AUD
Category: sport hobbies humour
The essential companion for the dedicated Mah Jong player who also enjoys the social aspect of the game.   Since the arrival on the market of Patricia Thompson and Betty Maloney's two previous books, The Game of Mah Jong Illustrated and Improve Your Mah Jong, a wide range of hands from many parts of the world has been sent to them. In this player's companion, the authors have put together a cross-filed reference guide where more than 120 hands, illustrated in color, can be quickly identified by following the flip-top headings on each page. A full synopsis of each hand is included. The extra hands give an international flavor to the book, adding new interest and challenges. ...Show more
$34.99
AUD
Category: sport hobbies humour | Series: G - Reference,Information and Interdisciplinary Subjects Ser.
A head-to-head comparison of the two greatest soccer stars of their generation--and perhaps of all time One, diminutive and reserved; the other, tall and theatrical. One with six Ballons d'Or, and the other with five. There's no doubt about it--Lionel Messi and Cristiano Ronaldo are the best. But which one is better? This lively book compares every aspect of the legendary rivals' careers, to let the reader decide. It compares their stats, including their ten years of matchups in El Clásico, their club trophies, and their individual awards and milestones. It analyzes their style of play, and how it has evolved throughout their careers. And, it looks at how their rivalry continues off the field, in terms of endorsement deals, social media followings, and philanthropic endeavors. Packed with color photos of the champions in action, Messi and Ronaldo will spark discussion among both players' partisans. ...Show more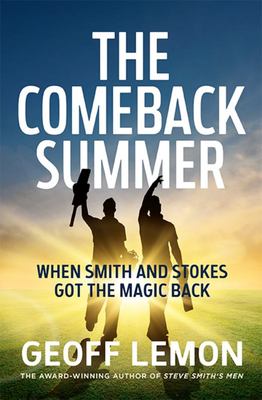 $29.99
AUD
Category: sport hobbies humour
The captain of the Australian team: a batsman on the way to being the greatest of all time. The star of the English team: an all-rounder breaking record after record. Both disgraced in enormous scandals of very different kinds. Both attempting a path to personal and professional redemption, through Worl d Cups and county games. All culminating in a meeting of cricket's biggest rivalry: the 2019 Ashes. It was always going to be a summer to remember. The follow-up to Geoff Lemon's multi-award-winning Steve Smith's Men is an equally insightful, thrilling and sharply observed take on the cricketing world, with a cast of finely drawn characters, vivid backdrops and a series of incredible events, both on and off the field. ...Show more
$59.99
AUD
Category: sport hobbies humour
Watched by millions of people around Australia and worldwide every year on Boxing Day, the Sydney Hobart Yacht Race is a 628 nautical mile passage into the depths of the southern ocean's Roaring Forties that pushes sailors, organisers and at times, search and rescue personnel, to the limit of their ment al and physical endurance. Over 520 beautifully illustrated pages, photographer and storyteller Andrew Wilson, with journalist and Race Media Director Di Pearson, present Blue Water Classics: Portraits of the Sydney Hobart Yacht Race – a compelling and intimate publication with over 40 personal accounts from owners, crew, officials and search and rescue personnel that are filled with all the drama and emotion tied into attempting to win 'the Hobart'. ...Show more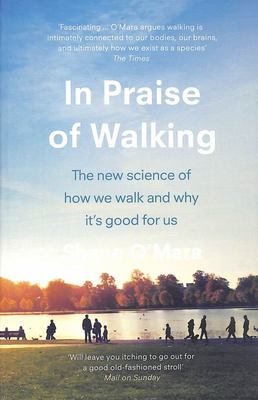 $19.99
AUD
Category: sport hobbies humour
'Informative and persuasive enough to rouse the most ardent couch pototo' New Scientist Walking upright on two feet is a uniquely human skill. It defines us as a species. It enabled us to walk out of Africa and to spread as far as Alaska and Australia. It freed our hands and freed our minds. We put o ne foot in front of the other without thinking - yet how many of us know how we do that, or appreciate the advantages it gives us? In this hymn to walking, neuroscientist Shane O'Mara invites us to marvel at the benefits it confers on our bodies and minds, and urges us to appreciate - and exercise - our miraculous ability. SUNDAY INDEPENDENT BOOK OF THE WEEK AGreatRead and ArgosyBooks BOOK OF THE MONTH ...Show more
$12.99
AUD
Category: sport hobbies humour
Well-priced and extremely popular. -Ideal for any sailor both afloat and ashore. -Over 150 step by step photographs describe clearly the tying of over 30 knots and splices.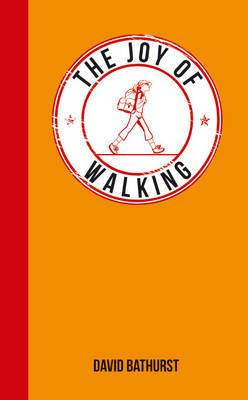 $24.99
AUD
Category: sport hobbies humour
This pocket-sized miscellany, packed with fascinating facts, handy hints and captivating stories and quotes from the world of walking, is perfect for anyone who knows the incomparable joy and freedom of lacing up your hiking boots and heading for the hills.
$52.99
AUD
Category: sport hobbies humour
One of the most successful car titles of the last decade, The Porsche 911 Book is back with a new format and an irresistible price tag This must-have Porsche book celebrates the unique history of this iconic sports car from its launch at the IAA 1963 to the present day. Photography from Ren Staud, one of the most renowned car photographers, captures every detail of each 911 model variant, honoring the car's unique and unmistakable design language--inside and out. ...Show more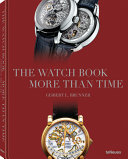 $160.00
AUD
Category: sport hobbies humour
From stopwatches and alarms, to world clocks and calendar functions, to tourbillons that counter the effects of gravity, these so-called complications have been the crowning glory of fine watchmaking for centuries. The Watch Book - More than Time is an illustrated compendium of watchmaking that explores these most intricate elements of the horologist's craft through timing, astronomy, and striking. This volume is a unique and impressive addition to the book market and a lavish tribute to the mastery of horology. ...Show more