$32.99
AUD
Category: sport hobbies humour | Reading Level: 4 Non Fiction
Rollicking and informative, Reprehensible: Polite Histories of Bad Behaviour is your guide through some of the most shameful behaviour indulged in by humanity's most celebrated figures, as told by Mikey Robins, one of Australia's most beloved comedians. It is often said that we live in era of constant o utrage, but we are definitely not the inventors of outrageousness. Let's be honest, human beings have always been appalling. Not everyone and not all the time, but our history is littered with those whose work and deeds have rendered them . . . reprehensible. Sometimes it's our most esteemed luminaries who behave the worst. In Reprehensible: Polite Histories of Bad Behaviour, Mikey Robins holds the mirror up to everyone, from Popes to politicians, from certified artistic geniuses to scientific and mathematical minds without peer - few emerge without blush or blemish. For instance, what are we to make of Catherine the Great's extensive collection of pornographic furniture, Hans Christian Anderson's too-much-information diary and Karl Marx's epic pub crawls? Or hall-of-fame huckster William McCloundy, who in 1901 actually 'sold' the Brooklyn Bridge to an unsuspecting tourist, and the Pharaoh who covered his slaves in honey to keep flies off his meal? Did you know about the royal ticklers of the Romanov court, and the bizarre coronation rituals of early Welsh kings? (Let's just say that eating a white horse wasn't the weirdest part of the ceremony.) And who else but Mikey could uncover the story of Chrysippus, the Stoic philosopher who laughed himself to death at the sight of a drunk donkey? So sit back and rest your conscience: there will be a host of scoundrels, bounders and reprobates, tales of lust and power aplenty, as we indulge in that sweet spot where history meets outrage, with just a bit of old-school TMZ thrown in for good measure.   ...Show more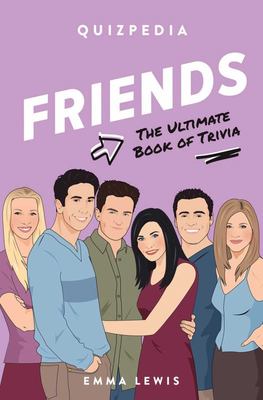 $17.99
AUD
Category: sport hobbies humour | Series: Quizpedia Ser.
How well do you know your Friends? This book will put your trivia to the test.   More than twenty-five years after it first aired, Friends retains a steadily growing cult following and was the most heavily binged show on Netflix. Most of us can quote Friends for days on end. But how well do you really know Rachel, Phoebe, Joey, Chandler, Ross, and Monica?   Do you know the name of the brand of Japanese men's lipstick that Joey advertised? Do you know what, according to Rachel, is Chandler's job? Or do you know which American band (yes, the whole band) is in Phoebe's little black book? And to what did Ross compare Rachel's Thanksgiving trifle?   With season-specific quizzes and character-focused questions, this interactive trivia book is perfect to play with friends or family. (Or, for the real Friends fanatics...solo ) ...Show more
$34.99
AUD
Category: sport hobbies humour
In the late 1990s, John Baker was known as a purveyor of quality rare and old wines. Always entrepreneurial and up for adventure, John was the perfect person for an occasional business partner, Andrew Simon, to approach with a mysterious wine list that was foreign to anything John, or his second-in-comm and, Kevin Hopko, had ever come across. The list was discovered to be a comprehensive catalogue of the wine collection of Nicholas II, the last Czar of Russia. The wine had become the property of the state after the Russian Revolution of 1918, during which Nicholas and his entire family were executed. Now owned by Stalin, the wine was discretely removed to a remote Georgian winery when Stalin was concerned the advancing Nazi army might overrun Russia, and inevitably loot artefacts and treasures. Half a century later, the wine was rumoured to be hidden underground and off any known map. John and Kevin embarked on an audacious, colourful and potentially dangerous journey to Georgia to discover if the wines actually existed; if the bottles were authentic and whether the entire collection could be bought and transported to a major London auction house for sale. Stalin's Wine Cellar is a wild, sometimes rough ride in the glamorous world of high end wine. The cast of characters include Stalin, Hitler, Czar Nicholas II and a motley bunch of Georgian businessmen/cowboys toting handguns, in the early days of Russian business development that led to the world of Putin and oligarchs. ...Show more
$59.99
AUD
Category: sport hobbies humour
Rails Around the World is a visually glorious history depicting trains and locomotives at work in scenic locations throughout North America, Europe, and Asia.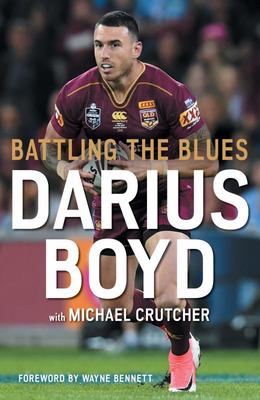 $32.99
AUD
Category: sport hobbies humour
  Darius Boyd is an NRL champion. This raw, honest and inspiring memoir takes us into the heart of his footy and private life and reveals his fight to conquer his demons and live a better life. 'A legend of the game' - Anthony Seibold'He's a player that never lets his team down' - Billy SlaterDarius Boyd broke into the Brisbane Broncos NRL team in 2006 straight out of high school and was part of the premiership-winning team in his debut season. He'd go on to win another premiership with the Dragons in 2010, claiming the Clive Churchill Medal for man of the match and forever stamping his name as an elite champion of the game. He has played 28 State of Origins for Queensland and taken the field in 23 Tests for Australia - never playing in a losing Australian team. In 15 seasons at the top level, Darius has won nearly every honour the sport can award and is undeniably an NRL great.But listing statistics, awards and premierships doesn't reveal the battles that Darius Boyd has faced off the field. A teenager with a troubled background, he started his career with innate footy talent but also the emotional baggage of an unknown father, the devastating loss of loved ones, and a mother who was walking a mental health tightrope herself, which as a kid he didn't understand.As his talent shone on the field and his profile increased, Darius struggled. Hiding years of depression and unhappiness, playing footy was his escape. But no one can run from themselves forever. The horrific spinal injury to good mate and Newcastle Knights teammate Alex McKinnon was the catalyst that finally broke Darius. Realising he needed help for his anxiety, depression and suicidal thoughts, he turned his back on football, checked into a mental health facility and began to mend his life and himself. Now, as he heads into retirement, Darius Boyd is sharing his story, to celebrate his triumphs on the field but, more importantly for him, revealing how to deal with depression, overcome adversity and live with mental illness. He reflects on excerpts from his private journal which charted his journey from the depths of despair to a life of gratitude. It is a heartfelt message he now takes across the NRL and into boardrooms, schools and footy clubs in a quest to keep our young men alive.BATTLING THE BLUES is a raw, honest and inspiring memoir that takes us into the heart of an NRL champion and his fight to conquer his demons and live a better life.   ...Show more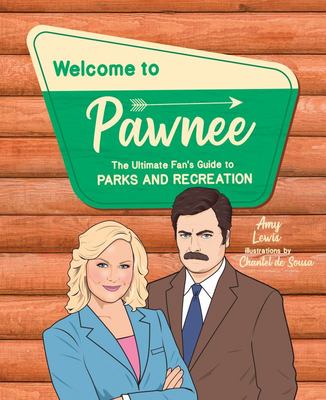 $24.99
AUD
Category: sport hobbies humour
Leslie Knope, Ron Swanson, and the whole gang at Pawnee's favorite municipal department are here to put your life back in order.   This illustrated book is a celebration of everyone's favorite municipal mockumentary TV series, Parks and Recreation. Throughout its seven-season run, Parks and Recreation was nominated for a staggering fourteen Emmy Awards, and was named by Time magazine as the best TV show of the year. Although its final season aired five years ago, Parks and Recreation still gives us the same warm fuzzies (and full knee-slapping laughs) as when we saw it first.   In this loving homage to Parks and Recreation, you'll find plenty of interactive activities like The "Which Pawnee Municipal Department Do You Belong To?" Quiz; Leslie Knope's perfect waffle recipe; The Burt Macklin FBI (probably official) training manual; and Donna Meagle's tips for Mercedes upholstery maintenance. This book is also laden with trivia-tastic breakdowns of each season, and Parks and Recreation's myriad recurring guest characters (including Tammy 1, 2, and/or 3).   Pick up your copy now and relive the glory years we all lovingly spent in Pawnee. We leave you now with these immortal words from Pawnee's own bard, Ron Swanson: "I regret nothing. The end." ...Show more
$19.99
AUD
Category: sport hobbies humour | Series: Magma for Laurence King Ser.
Bored of simply piecing together images of landscapes, animals or flowers? Learn about art with an exciting new range of jigsaws, beginning with Impressionism and Surrealism. The 500-piece Surrealism puzzle features a dazzling scenario of the Surrealists in action - and appropriately enough their paint ings are taking part too. See Dali dance with a lobster while a parade of Magrittes float by in bowler hats. Blow reality and your mind while piecing it all together. Experience once of the most important art movements of the last one hundred years with this fun new jigsaw puzzle for art lovers. ...Show more
$16.99
AUD
Category: sport hobbies humour
The essential companion for the dedicated Mah Jong player who also enjoys the social aspect of the game.   Since the arrival on the market of Patricia Thompson and Betty Maloney's two previous books, The Game of Mah Jong Illustrated and Improve Your Mah Jong, a wide range of hands from many parts of the world has been sent to them. In this player's companion, the authors have put together a cross-filed reference guide where more than 120 hands, illustrated in color, can be quickly identified by following the flip-top headings on each page. A full synopsis of each hand is included. The extra hands give an international flavor to the book, adding new interest and challenges. ...Show more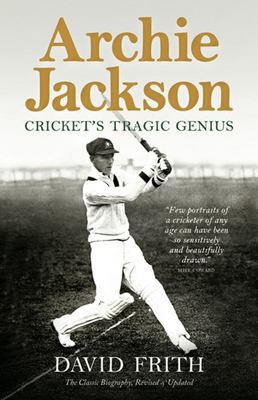 $29.95
AUD
Category: sport hobbies humour
David Frith's acclaimed biography of Archie Jackson, Australian cricket's doomed batting genius, still stands as the definitive account of a sporting life cut heartbreakingly short. When Frith's first iteration of this classic biography was published in 1974, in a limited edition, it became the rarest of publishing phenomenon: an award-winner and an immediate collector's item. In its foreword, England's legendary fast bowler, Harold Larwood, wrote of Archie Jackson: "You just had to find a place in your heart for a fellow like him." In this new edition, Archie Jackson - Cricket's Tragic Genius, Frith has revised and updated the story, adding precious new material gleaned during a lifelong of devotion to his subject. ...Show more
$12.99
AUD
Category: sport hobbies humour
Filled with 60 new, classic, and beloved family games, this delightful collection will keep families playing and laughing together. Tune out, turn off, and start playing In an era where everyone has their eyes on a screen, what better way to bring family and friends of all ages together than good old- fashioned indoor games? From Charades to Consequences, Chinese Whispers to Twenty Questions, here are 60 classic games that will create indelible memories of family fun, warmth, and tradition. So, don't reach for that remote control--play some games instead Reissue of Parlour Games. ...Show more
$34.95
AUD
Category: sport hobbies humour
Compiled, written researched by popular Coin Banknote Magazine contributor, Ian McConnelly, this book is a "must have" for all Australian error coin collectors. 168 pages, full colour.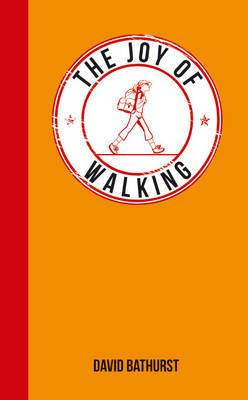 $24.99
AUD
Category: sport hobbies humour
This pocket-sized miscellany, packed with fascinating facts, handy hints and captivating stories and quotes from the world of walking, is perfect for anyone who knows the incomparable joy and freedom of lacing up your hiking boots and heading for the hills.