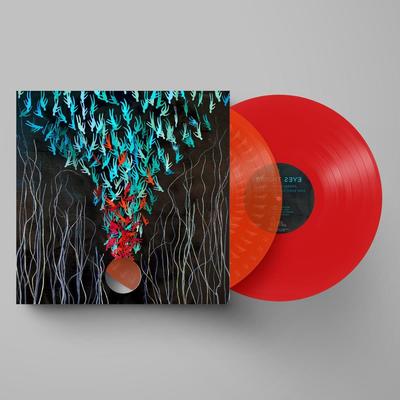 $49.99
AUD
Category: music vinyl
As a title, as a thesis, Down in the Weeds, Where the World Once Was functions on a global, apocalyptic level of anxiety that looms throughout the record. But on a personal level, it speaks to rooting around in the dirt of one's memories, trying to find the preciousness that's overgrown and unrecognizab le. For Oberst, coming back to Bright Eyes was a bit of that. A symbol of simpler times, vaguely nostalgic. And even though it wasn't actually possible to go back to the way things were, even though there wasn't an easy happy ending, there was a new reality left to work with. Down in the Weeds is a distillation of a prolific, enduring canon. It's immediate and urgent, the product of its creators' growth across a decade apart, as well as the need to make a record together to find solace from loss. Through deliberate, fearless experimentation in process, the trio made the truest Bright Eyes sound: the sound of a deep bond, of a band coming home, but also a seamless continuation, like Bright Eyes never went away. It's the impossible, sprawling mess of human experience that Bright Eyes has always sought to put to tape, since the beginning – the sound of holding on. Why now? Why not? ...Show more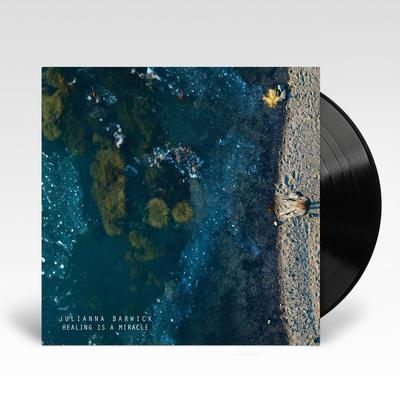 $54.99
AUD
Category: music vinyl
Four years on from the release of her last, critically acclaimed LP, Julianna Barwick returns with "Healing Is A Miracle". A distinctive meditation on sound, reverb and the voice, "Healing Is A Miracle" is a record built on improvisation and a close affinity to a couple of trusted items of gear, from wh ich she spins engrossing, expansive universes.  Additionally, Barwick draws on the input of three collaborators with whom she has nurtured deep friendships with over the years: Jónsi (Sigur Rós), Nosaj Thing and Mary Lattimore; who each gently nudge out at the edges of her organically-evolved sound. ...Show more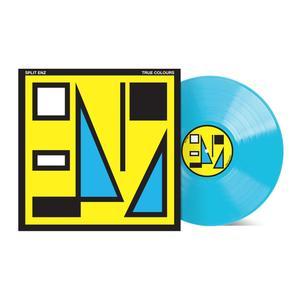 $54.99
AUD
Category: music vinyl
True Colours, the most commercially successful album of New Zealand group Split Enz's career, will be reissued in numerous formats to celebrate its 40th anniversary in 2020. Four coloured vinyl editions of True Colours will be released in sleeves matching the striking original colour combinations issued in January 1980. Working with freshly digitised audio taken from the original album tapes, Split Enz's Eddie Rayner has produced a stunning new mix of True Colours for the acclaimed album's 40th birthday. Rather than just another remaster from the existing final tracks Rayner took all the original recordings from each song of the record to mix them together from the ground up in these state of art remixes. But why does the album need to be remixed? Eddie Rayner is taking back the original sound of the album which has been muddled over time as he explains, "I have both the original stereo masters from the 1979 mixing sessions, and the versions currently held in repositories such as Spotify….and they are radically different, sonically. The original masters are mixed, but unmastered, and the Spotify versions have been brutally, and probably repeatedly remastered... by whom, when, where and why, nobody will ever know. So for me, remixing to both restore and improve the currently-available mix AND the overall sound, for this 40th anniversary release, was a good idea." Fans worrying about any meddling with the cult classic album needn't worry, with the sound they know and love being respectfully restored over an arduous process. "I certainly didn't undertake the remix lightly. This was our 'iconic' album - it's always had a unique sound - and to depart from that too much, or to do radically new mixes, would surely incur the wrath of fans and band members alike. So I approached the project with caution and some trepidation, with the maxim 'the same, but better'. So, after convincing Warners it was a good idea, I did the remix, and then told the band. Thus far, I'm uninjured." True Colours was recorded in Melbourne's Armstrong Studio in late 1979 and featured the band line-up of Tim Finn (vocals), Neil Finn (guitar and vocals), Eddie Rayner (keyboards), Noel Crombie (percussion), Nigel Griggs (bass) and Malcolm Green (drums). Produced by 20-year-old British producer David Tickle (Blondie, The Knack, Divinyls), True Colours features timeless Split Enz songs including "Poor Boy", "I Hope I Never" and "I Got You". The album recording sessions at AAV Studios in Melbourne were recorded 'pretty much live', with Dave Tickle being the first producer who had insisted on being in the studio with them while recording the tracks. "He became our audience, and we responded by giving him the best performances we had. Hence the band feel and spirit in the tracks", the new remixes have bought out the spirit of the studio sound Dave witnessed while recording them as Eddie says, "Tim's daughter remarked when she heard these new mixes that 'it sounded just like a band playing in a room'. As a critique, that makes me happy." Tim Finn agreed with his daughters sentiments, "Listen to Eddie Rayner's re-mixes and feel the intensity. Tickle came out on the floor with us while we were cutting tracks..fist pumping and urging the rhythm section on. The band were owning their parts. We felt fearless and powerful." "True Colours was one album in the midst of a body of work. There were albums before it that contained a few gems. And ones that came after. But I think we all feel that it's a cohesive and uniformly strong record. From the desperation and soul searching that preceded it (as well as a huge amount of laughter) came songs like Missing Person, I Hope I Never, Poor Boy and I Got You. And there was even room for a couple of instrumentals. All a pleasure to play on stage and all coming from a very real place. Play it loud!'- Split Enz ...Show more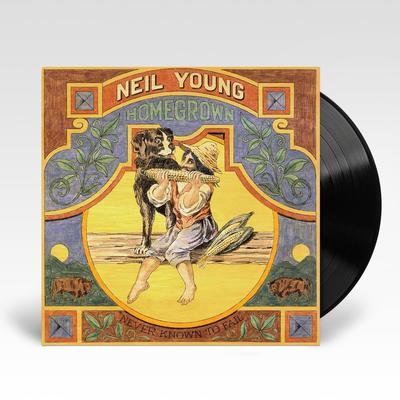 $64.99
AUD
Category: music vinyl
Neil Young puts it best: "This album is the unheard bridge between Harvest and Comes a Time". Recorded between June 1974 and January 1975, Homegrown was intended to come out in 1975 before Neil cancelled the release. The album has remained unreleased until now, achieving a legendary status among Neil Y oung fans in the process. The album is made up of twelve Neil Young songs, of which seven are previously unreleased - "Separate Ways," "Try," "Mexico," "Kansas," We Don't Smoke It No More," "Vacancy" and "Florida" (a spoken word narration). Also included are the first recordings of "Love Is A Rose," "Homegrown," "White Line, "Little Wing," and "Star Of Bethlehem" – different versions of which would all later appear on other Neil Young albums. Neil plays solo on some tracks (guitar, piano and harmonica), and is joined by a band of friends on other tracks, including Levon Helm, Ben Keith, Karl T Himmel, Tim Drummond, Emmylou Harris and Robbie Robertson. Recorded in analog, and mastered from the original master tapes, this long-lost album is a wonderful addition to Neil's incomparable catalog. ...Show more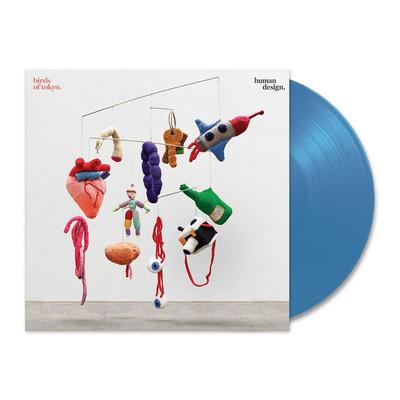 $42.99
AUD
Category: music vinyl
Perth's very own Birds of Tokyo return with their brand new album 'Human Design', featuring the hit singles 'Good Lord', 'The Greatest Mistakes', 'Two of Us', and more.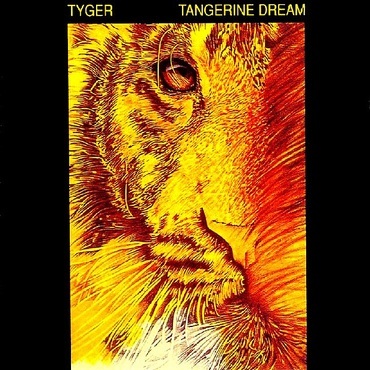 $52.99
AUD
Category: music vinyl
Limited to 3,000 copies Tangerine Dream's classic 1987 album Tyger. Recorded in Berlin and Vienna, the album was the final studio release by the band for the jive electro label and took its inspiration from the poems of William Blake. Edgar Froese, Chris Franke and Paul Haslinger utilising the services of guest vocalist Joceylyn Bernadette smith on a number of tracks, resulting in one of the most inspiring tangerine dream albums of their so called 'blue years'. ...Show more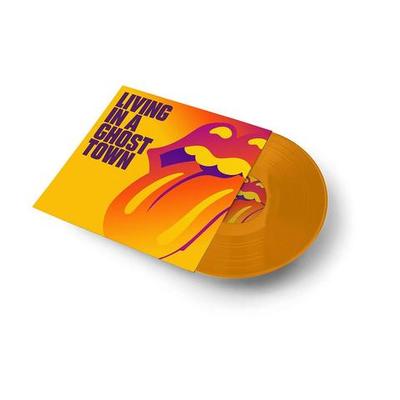 $37.99
AUD
Category: music vinyl
The Rolling Stones have released the brand-new song "Living in a Ghost Town" to tide fans over until they're able to reschedule the upcoming leg of their No Filter tour.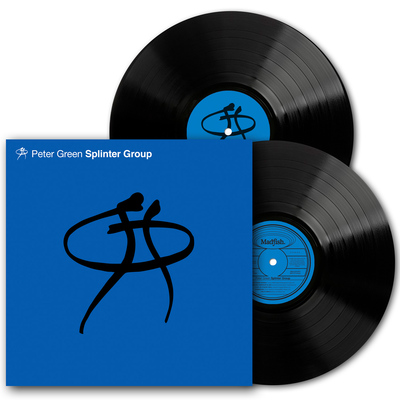 $69.99
AUD
Category: music vinyl
Vinyl LP pressing. Peter Green is widely regarded as one of the finest guitarists of his generation. His virtuoso blues playing was an integral part of the sound of the original Fleetwood Mac, which he founded in 1967, and his tortured lead placed him on a par with legends such as Eric Clapton, Jeff Bec k and Jimmy Page. In the early '70's, Green left the band and he was to spend much of the next three decades in the wilderness, battling a number of health issues. Following a mysterious 27 year absence, Green re-emerged in the late-90s, performing with the Splinter Group featuring Cozy Powell, Nigel Watson and Neil Murray. Between 1997 and 2004, the group recorded seven albums starting with this well-received eponymous debut which represented a superb return to form for the lost hero. Consisting of killer blues covers, two new studio tracks supplement recordings on the road using the Fleetwood Mobile studio live at gigs in Wolverhampton, Cambridge and the Shepherds Bush Empire, London in December 1996. ...Show more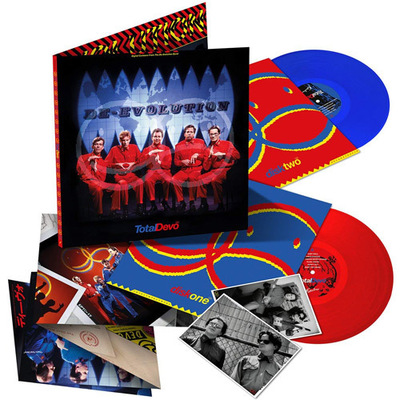 $69.99
AUD
Category: music vinyl
Limited double 180gm red and blue vinyl LP pressing housed in a spot laminated gatefold sleeve that shows illustrations and logos when viewed in a certain light, it contains a huge double-sided poster with unseen pictures and brand new liner notes by Gerald V. Casale. Also contains two collectable photo graphic postcards! Digitally remastered and expanded 30th anniversary deluxe edition of Devo's 1988 album. Over the years this totally underrated album has become a true fan favorite, as well as a prediction of these unsettling times we live in. So, it seems only fitting it's right now that Total Devo gets it's first time reissue for all to hear. Back in 1988, when the airwaves were being homogenized by vapid pop, Devo set about creating their first album in four years. The result was this slice of overt irony, a dance orientated, back to basics, emotionally arch selection - including now classics 'Baby Doll' and 'Disco Dancer' - that twisted pop on it's head by imitating in part the very music it mocked. Despite it's industrial edge and unusual trademark quirk, the joke was so honest at the time that it was inevitably lost, but in the years since hindsight has this serving as a true testament to another of Devo's misunderstood works of art. ...Show more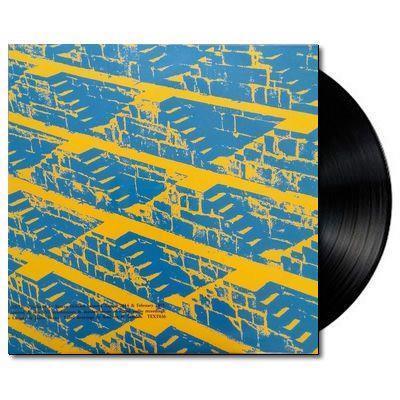 $54.99
AUD
Category: music vinyl
Reissue of Four Tet's 2015 album, made up of two 20-minute pieces, named Morning and Evening. Both tracks move between diffuse drifts of electronic tones and skittering drum programming, and they tap into an expansive, emotional vein. This music was created on a laptop computer using the Ableton Live software to control and mix VST synthesizers and manipulations of found audio recordings ...Show more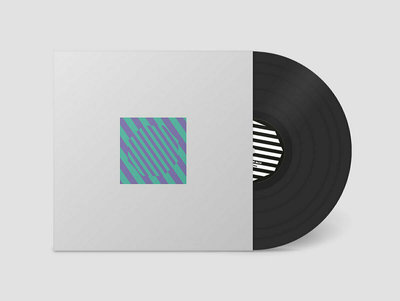 $29.99
AUD
Category: music vinyl
Limited edition of 2000 copies each, worldwide, one pressing only. 12"s come on 140g black vinyl in heavyweight grey carton sleeves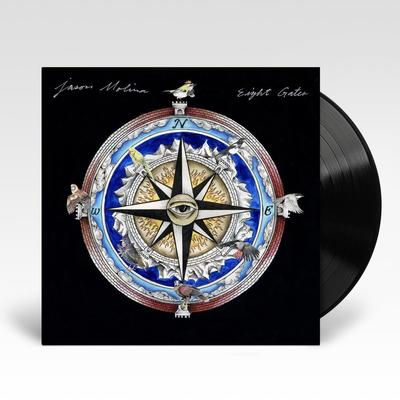 $49.99
AUD
Category: music vinyl
Sometime in 2006 or 2007, Jason Molina moved from the midwest to London. Separated from his bandmates and friends and never one for idleness, Molina explored his new home with fervor.  Sometimes he'd head out on foot, often with no destination in mind. His adoration of The Great American Tall Tales like John Henry and Paul Bunyan's blue ox Babe stretched across the Atlantic, where he created his own personal Tall Tales. And when he learned of the London Wall's seven gates (itself a misconception), Molina went ahead and called it eight, carving out a gate just for himself. The eighth gate was Molina's way into London, a gate only passable in the mind.   Eight Gates is the last collection of solo studio recordings Molina made before he passed from complications related to alcoholism in 2013. Recorded in London around the time of the supposed spider bite and Jimi's supposed parakeets, some of the songs are fully-realized — dark, moody textures that call to mind his earlier work on The Lioness. ...Show more