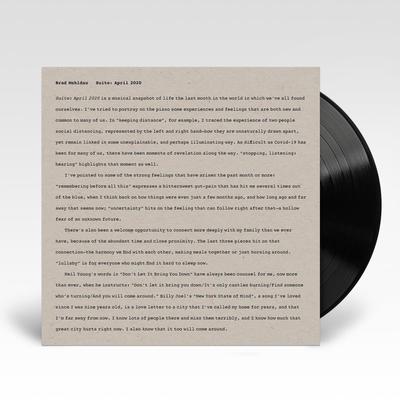 $59.99
AUD
Category: music vinyl
While sheltering at home with his family in the Netherlands during the COVID 19 pandemic this spring, pianist and composer Brad Mehldau wrote twelve new songs about what he was experiencing; he was able to record them safely in an Amsterdam studio, together with interpretations of three tunes that mean a great deal to him personally. ...Show more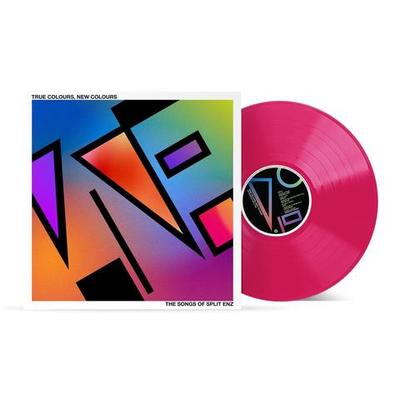 $59.99
AUD
Category: music vinyl
Limited Edition Hot Pink Vinyl!True Colours, the most commercially successful album of New Zealand group Split Enz's career, celebrated its 40th anniversary earlier in the year. To commemorate the milestone, the multi-platinum album is now set to be re-imagined and covered by a stellar mix of Australian and New Zealand artists and released as 'True Colours, New Colours – The Songs of Split Enz' On the project, Tim Finn notes "True Colours, New Colours features an eclectic group of artists who bring eccentricity and swagger to these tunes. Curated in a singular manner which eschews the obvious and turns up the attitude. Love it!" Featuring covers from the likes of Lime Cordiale, Bernard Fanning, Busby Marou, Stan Walker, Ladyhawke, Robinson, Shihad, Dual, Pacific Heights, The Beths and Chelsea Jade, each covered track will be released alongside the original Spilt Enz version of the song digitally, the first cover to be shared from the forthcoming album comes from New Zealand rock band, Shihad. Jon from Shihad also adding "As a kid Split Enz made me believe that you could be from NZ and still conquer the world if you made great music. We were honored to have been asked to do one of our favourite Split Enz tracks 'I Got You' for the upcoming tribute album – True Colours, new Colours – The Songs of Split Enz. This track was a big part of the soundtrack of our childhoods and is an absolute banger. We basically kept pretty true to the original (it being so good and all) but just made it apocalyptically heavy which we thought would be apt for the times we seem to be living through at the moment. It has been designed to be played as loud as humanly possible so do that when you get a chance." The multi-platinum selling 'True Colours' was originally recorded in Melbourne's Armstrong Studio in late 1979 and featured the band line-up of Tim Finn (vocals), Neil Finn (guitar and vocals), Eddie Rayner (keyboards), Noel Crombie (percussion), Nigel Griggs (bass) and Malcolm Green (drums). Produced by 20-year-old British producer David Tickle (Blondie, The Knack, Divinyls), 'True Colours' features timeless Split Enz songs including "Poor Boy", "I Hope I Never" and "I Got You". ...Show more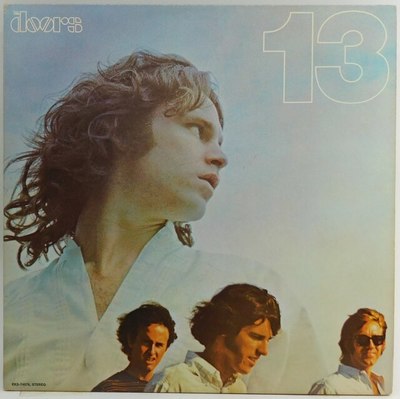 $49.99
AUD
Category: music vinyl
'13' was The Doors' first compilation album, featuring tracks from the psychedelic rock legends' first five albums. The compilation starts with the epic 'Light My Fire', written by Doors guitarist Robby Krieger, and features other classics such as 'People Are Strange' from 'Strange Days' (1967), and 'To uch Me' from 'The Soft Parade' (1969). ...Show more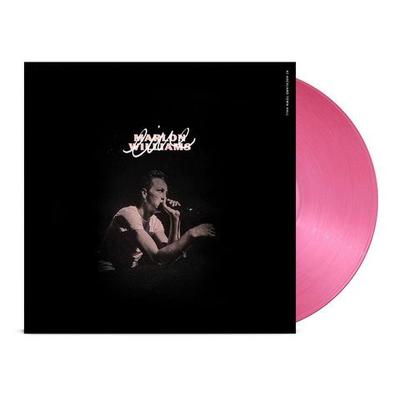 $52.99
AUD
Category: music vinyl
Recorded in Auckland's Town Hall, this live album feature Marlon William's most adored tracks from the award winning 'Make Way For Love' and his debut self titled album.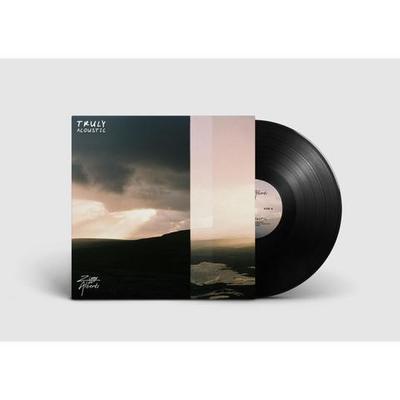 $39.99
AUD
Category: music vinyl
Truly Acoustic is a 9-track acoustic album from the Australian singer-songwriter, free-surfer, and environmentalist Ziggy Alberts. The album, recorded in a quaint studio in Lisboa, Portugal in 2019, revisits some of his most popular tracks with raw and sentimental tones. It includes acoustic versions o f his ARIA platinum-certified track Love Me Now and gold-certified Gone. His most recent collaborative EP with Sydney rap duo, Horrorshow, I Won't Give You Up was one of "the most exciting new music releases to listen to in August 2020" by L'Officiel, and received support from That Music Mag, Vacancy Mag and more. Ziggy's platinum-certified third album Laps Around The Sun [2018] peaked at #9 on the ARIA Charts and included the platinum-certified single Love Me Now, "a raw, pained plea to love" [Atwood Magazine]. Released independently via his own label imprint, Commonfolk Records. ...Show more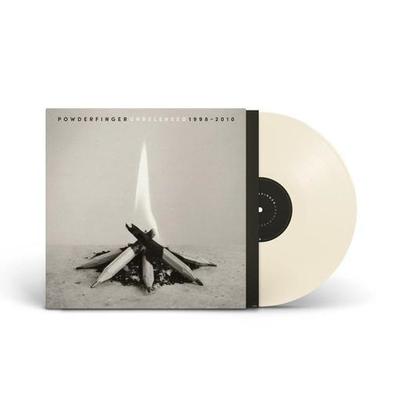 $52.99
AUD
Category: music vinyl
Bone Vinyl!Following the release of a 20th Anniversary Deluxe Edition of their seminal album Odyssey Number Five, Powderfinger are proud to announce their highly anticipated new album 'Unreleased', their first album of new music in over a decade! Recorded between 1998 and 2010 – encompassing all of the ir biggest albums – this album features recent single 'Day By Day' ...Show more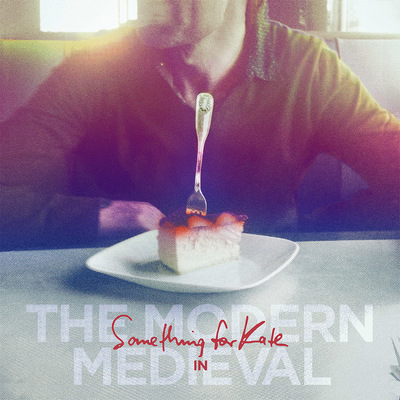 $52.99
AUD
Category: music vinyl
The Modern Medieval is a product of skilled and measured abandon. Something For Kate fans have waited eight years for The Modern Medieval, the band's highly-anticipated seventh studio album. Momentum has been building since Paul Dempsey's teaser shows at The Gasometer Hotel last year where he trialled new material in front of eager audiences. It was very clear then that the forthcoming Something For Kate album was going to be the product of skilled and measured abandon; it was going to be novel, exciting and surprising. The album has been touted as the most eclectic collection of songs for the band to date. With the help of Mia Wray's Nashville-esque backing vocals, 'Bluebird' treads an almost country line while opening track 'All The Great Minds' is a lush synth-heavy adventure. ...Show more
$34.99
AUD
Category: music vinyl
Limited Edition Green Vinyl. This month (July) Angie would have performed at Latitude Festival (UK) before just kicking off her first headline band shows across the UK and Europe. When the trip was cancelled in early March, Angie rallied to collect funds for a local charity Support Act, raising a targe t of $50,000 to go towards music workers in need of financial support. In a search for a sense of connectedness amongst her band and team, as well as creating new work, Angie collaborated with local creatives to film and record An Online Solo Piano Concert. The online piano concert was filmed at The Perch Recording Studio, Castlemaine and recorded and mixed by Angie's touring sound engineer, Jono Steer. The studio, based in regional Victoria, has been adapted in a way that allows for a solo artist to record in an isolated setting that abides by social distancing rules. The videos were filmed by Angie's manager Charlotte Abroms , edited by Angie's regular editor, Lewis Parsons, a freelance editor based in Toronto, Canada. After the filming took place, Angie then recorded additional instrumentation for the tracks with the idea to officially releasing Piano Salt as an EP; a collection of reimagined piano versions of Angie's original songs and two of her favourite covers. Angie and her team have felt connected, creative and collaborative during the lockdown period. The concert is 35 minutes long, featuring Angie performing stripped back, reimagined piano versions of her original songs, a new song and some covers. The concert will be housed at a newly launched website called Kind Face Creative , a home for music and creativity during the pandemic and beyond. There are multiple ticket tiers which cater to various stages of lockdown around the world, allowing for fans to watch at home alone, with a group of people and for venues to screen to an audience. A portion of the concert's proceeds will be donated to Clothing The Gap's 'Free the Flag Campaign', in a bid to fight to free the Aboriginal flag from its current licensing and see Aboriginal people have equal rights and access to their flag. ...Show more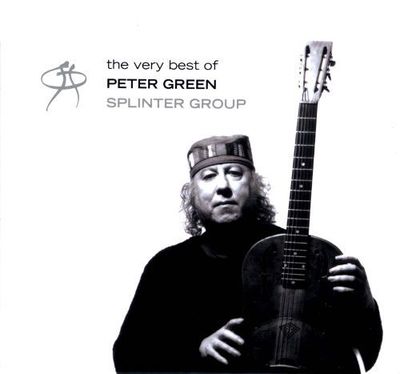 $74.99
AUD
Category: music vinyl
Vinyl LP pressing. Peter Green is widely regarded as one of the finest guitarists of his generation. His virtuoso blues playing was an integral part of the sound of the original Fleetwood Mac, which he founded in 1967. After leaving the band in the early '70s, Green spent most of the following three dec ades battling a number of health issues. Following a mysterious 27 year absence, Green re-emerged in the late 1990s, performing with the Splinter Group. Between 1997 and 2004, the group recorded seven albums and this 17-track 2LP set, presented in a wide spine sleeve, collects the best recordings from their output. ...Show more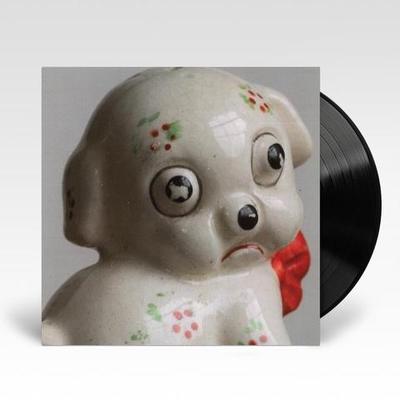 $42.99
AUD
Category: music vinyl
Keaton Henson's new album Monument is a rare thing. It is an album about loss, and dealing with losing the ones we love, but told, in incredibly candid detail, through the aspects of our lives that surround the trauma itself, about love, ageing, recovery, life, seen through the prism of grief.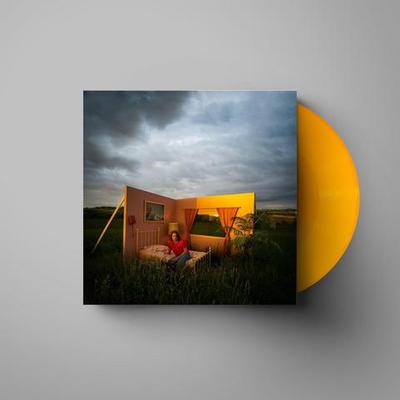 $44.99
AUD
Category: music vinyl
"Almost as soon as the session wrapped, I was off and away on press trips and then proper tours for Oh My God, which came out in April that same year. Sundowner sat inside of a hard drive back at Sonic Ranch and did not see the light of day, until I found myself, as did the rest of the world, stuck insi de their home and in quarantine in March 2020. My second year of touring for Oh My God was cancelled. Brad, Jerry and I worked from our respective homes, sending notes back and forth as we worked alone but together to mix the album, and suddenly, just like that, Sundowner was finished. Songs, like sunsets, are fleeting, and it's only due to a willingness and desire to catch them that you ever, if even only for a moment, grab a hold of one. When writing Sundowner, I was lucky to have had the Tascam 424 there to help capture both. Sundowner is my attempt to put the Middle American twilight -- it's beauty profound, though not always immediate -- into sound. It is a depiction of isolation. Of the past. Of an uncertain future. Of provisions. Of an omen. Of a dead deer. Of an icon. Of a Los Angeles themed hotel in rural Kansas. Of billowing campfires, a mermaid and a highway lined in rabbit fur. It is a depiction of the nervous feeling that comes with the sky's proud announcement that another day will be soon coming to a close as the pink light recedes and the street lamps and house lights suddenly click on." ...Show more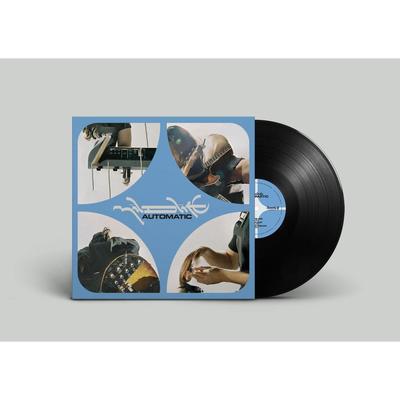 $44.99
AUD
Category: music vinyl
When Mildlife's debut album, Phase, was released in 2018 it didn't so much explode on to the scene as ooze. Their mellifluous mix of jazz, krautrock and, perhaps more pertinently, demon grooves, was the word of mouth sensation of that year among open-minded DJs and diggers searching for the perfect beat . Their emergence was backed up by European tours that demonstrated a riotously loose-limbed approach to performance that was every bit as thrilling as Phase's tantalising promise. What was more impressive was how lightly they wore influences that took in Can, Patrick Adams and Jan Hammer Group, while primarily sounding precisely like Mildlife. By the end of 2018 they'd been nominees for Best Album at the Worldwide FM Awards (Worldwide's Gilles Peterson was a notable champion) and won Best Electronic Act at The Age Music Victoria Awards back home in Melbourne. Their progress post-Phase was cemented with a UK deal with Jeff Barrett's Heavenly, who released How Long Does It Take? replete with Cosmic doyen Baldelli and Dionigi remixes, while last year they were officially anointed by DJ Harvey when he included The Magnificent Moon on his Pikes compilation Mercury Rising Vol II. With Automatic, the band have made a step-change from their debut. It's more disciplined, directional and arguably more danceable. As on Phase, they are unafraid to let a track luxuriate in length without ever succumbing to self-indulgence. The arrangements, tightly structured thanks to Tom Shanahan (bass) and Jim Rindfleish's fatback drumming, permit space for the others to add spice to the stew, topped off with Kevin McDowell's ethereal vocals as Mildlife effortlessly glide between live performance and studio songwriting. The centrepiece of Automatic is the title track where the band sound like Kraftwerk and Herbie Hancock on quarantined lockdown in Bob Moog's Trumansburg workshop. It's both a departure and quintessentially Mildlife. This is music you can dance to rather than 'dance music' and it's all the better for it. ...Show more