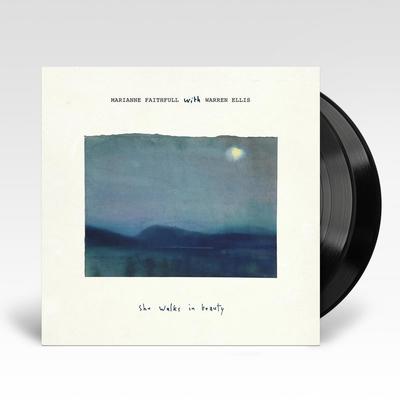 $59.99
AUD
Category: music vinyl
Marianne Faithfull and Warren Ellis team up in an unique way to rediscover some of the 19th century great poems (Byron, Shelley, etc.). They re-invent the «spoken word» records and remind us of what is beautiful in the world we are living at the moment and what we could lose. Beautiful and useful… With special participations of Nick Cave, Brian Eno and Vincent Segal. ...Show more
$44.99
AUD
Category: music vinyl
Gold Vinyl!Julia Stone reveals today that her hugely anticipated third solo album Sixty Summers will be released via BMG.  Eight years after Stone's last solo record, Sixty Summers arrives as a powerful rebirth for one of Australia's most prolific artists.   Emerging from the wildernesses of folk and indie-rock, with Sixty Summers Stone dives headfirst into the cosmopolitan, hedonistic world of late-night, moonlit pop. The stunning album brings us the grit and glitter of the city, with all its attendant joys, dangers, romances and risks. It is Stone at her truest, brightest self, a revered icon finally sharing her long, secret love affair with this vibrant and complex genre. ...Show more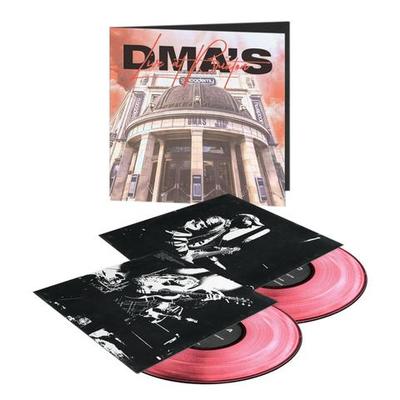 $49.99
AUD
Category: music vinyl
Smoked Pink Vinyl! To celebrate the one year anniversary of DMA'S record breaking sold out O2 Academy Brixton show in London on 6 March 2020, the band release a very special live album of songs recorded live at the show. This momentous event saw the Sydney band play to a sold-out crowd of nearly 5,000 ecstatic punters at the iconic South London venue - with tickets to the concert selling out in less than 24 hours. ...Show more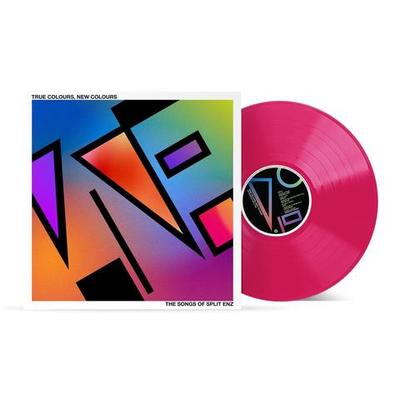 $59.99
AUD
Category: music vinyl
Limited Edition Hot Pink Vinyl!True Colours, the most commercially successful album of New Zealand group Split Enz's career, celebrated its 40th anniversary earlier in the year. To commemorate the milestone, the multi-platinum album is now set to be re-imagined and covered by a stellar mix of Australian and New Zealand artists and released as 'True Colours, New Colours – The Songs of Split Enz' On the project, Tim Finn notes "True Colours, New Colours features an eclectic group of artists who bring eccentricity and swagger to these tunes. Curated in a singular manner which eschews the obvious and turns up the attitude. Love it!" Featuring covers from the likes of Lime Cordiale, Bernard Fanning, Busby Marou, Stan Walker, Ladyhawke, Robinson, Shihad, Dual, Pacific Heights, The Beths and Chelsea Jade, each covered track will be released alongside the original Spilt Enz version of the song digitally, the first cover to be shared from the forthcoming album comes from New Zealand rock band, Shihad. Jon from Shihad also adding "As a kid Split Enz made me believe that you could be from NZ and still conquer the world if you made great music. We were honored to have been asked to do one of our favourite Split Enz tracks 'I Got You' for the upcoming tribute album – True Colours, new Colours – The Songs of Split Enz. This track was a big part of the soundtrack of our childhoods and is an absolute banger. We basically kept pretty true to the original (it being so good and all) but just made it apocalyptically heavy which we thought would be apt for the times we seem to be living through at the moment. It has been designed to be played as loud as humanly possible so do that when you get a chance." The multi-platinum selling 'True Colours' was originally recorded in Melbourne's Armstrong Studio in late 1979 and featured the band line-up of Tim Finn (vocals), Neil Finn (guitar and vocals), Eddie Rayner (keyboards), Noel Crombie (percussion), Nigel Griggs (bass) and Malcolm Green (drums). Produced by 20-year-old British producer David Tickle (Blondie, The Knack, Divinyls), 'True Colours' features timeless Split Enz songs including "Poor Boy", "I Hope I Never" and "I Got You". ...Show more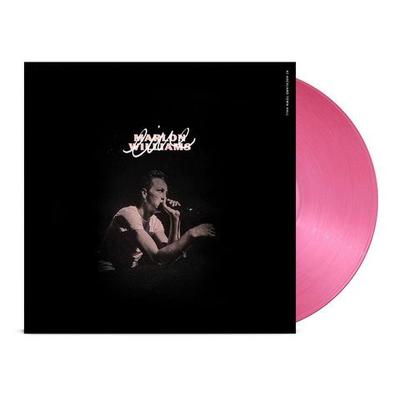 $52.99
AUD
Category: music vinyl
Recorded in Auckland's Town Hall, this live album feature Marlon William's most adored tracks from the award winning 'Make Way For Love' and his debut self titled album.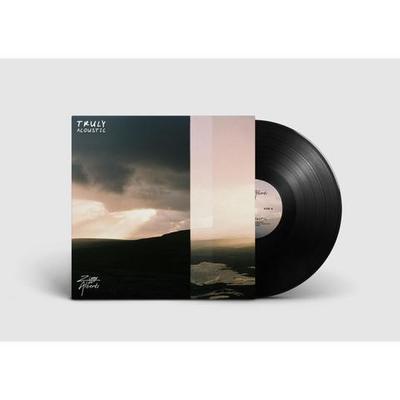 $39.99
AUD
Category: music vinyl
Truly Acoustic is a 9-track acoustic album from the Australian singer-songwriter, free-surfer, and environmentalist Ziggy Alberts. The album, recorded in a quaint studio in Lisboa, Portugal in 2019, revisits some of his most popular tracks with raw and sentimental tones. It includes acoustic versions o f his ARIA platinum-certified track Love Me Now and gold-certified Gone. His most recent collaborative EP with Sydney rap duo, Horrorshow, I Won't Give You Up was one of "the most exciting new music releases to listen to in August 2020" by L'Officiel, and received support from That Music Mag, Vacancy Mag and more. Ziggy's platinum-certified third album Laps Around The Sun [2018] peaked at #9 on the ARIA Charts and included the platinum-certified single Love Me Now, "a raw, pained plea to love" [Atwood Magazine]. Released independently via his own label imprint, Commonfolk Records. ...Show more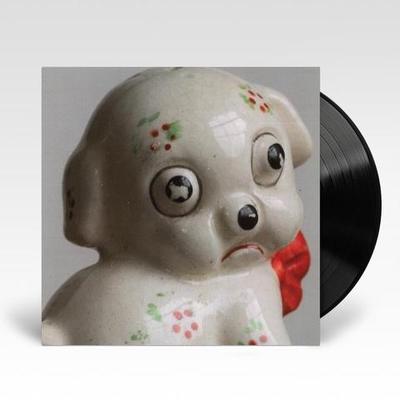 $42.99
AUD
Category: music vinyl
Keaton Henson's new album Monument is a rare thing. It is an album about loss, and dealing with losing the ones we love, but told, in incredibly candid detail, through the aspects of our lives that surround the trauma itself, about love, ageing, recovery, life, seen through the prism of grief.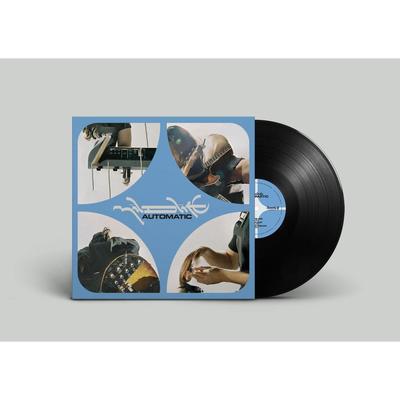 $44.99
AUD
Category: music vinyl
When Mildlife's debut album, Phase, was released in 2018 it didn't so much explode on to the scene as ooze. Their mellifluous mix of jazz, krautrock and, perhaps more pertinently, demon grooves, was the word of mouth sensation of that year among open-minded DJs and diggers searching for the perfect beat . Their emergence was backed up by European tours that demonstrated a riotously loose-limbed approach to performance that was every bit as thrilling as Phase's tantalising promise. What was more impressive was how lightly they wore influences that took in Can, Patrick Adams and Jan Hammer Group, while primarily sounding precisely like Mildlife. By the end of 2018 they'd been nominees for Best Album at the Worldwide FM Awards (Worldwide's Gilles Peterson was a notable champion) and won Best Electronic Act at The Age Music Victoria Awards back home in Melbourne. Their progress post-Phase was cemented with a UK deal with Jeff Barrett's Heavenly, who released How Long Does It Take? replete with Cosmic doyen Baldelli and Dionigi remixes, while last year they were officially anointed by DJ Harvey when he included The Magnificent Moon on his Pikes compilation Mercury Rising Vol II. With Automatic, the band have made a step-change from their debut. It's more disciplined, directional and arguably more danceable. As on Phase, they are unafraid to let a track luxuriate in length without ever succumbing to self-indulgence. The arrangements, tightly structured thanks to Tom Shanahan (bass) and Jim Rindfleish's fatback drumming, permit space for the others to add spice to the stew, topped off with Kevin McDowell's ethereal vocals as Mildlife effortlessly glide between live performance and studio songwriting. The centrepiece of Automatic is the title track where the band sound like Kraftwerk and Herbie Hancock on quarantined lockdown in Bob Moog's Trumansburg workshop. It's both a departure and quintessentially Mildlife. This is music you can dance to rather than 'dance music' and it's all the better for it. ...Show more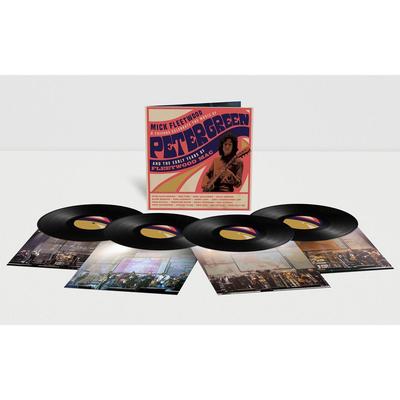 $109.99
AUD
Category: music vinyl
Legendary drummer, Mick Fleetwood enlisted an all-star cast for a one-of-a-kind concert honouring the early years of Fleetwood Mac and its founder, Peter Green which was held on 25th February 2020 at the London, Palladium.  The bill included Billy Gibbons, David Gilmour, Pete Townshend, John Mayall, Ch ristine McVie, Zak Starkey, Steven Tyler, Bill Wyman, Noel Gallagher, Pete Townshend, Neil Finn, Kirk Hammett and Jeremy Spencer. Legendary producer Glyn Johns joined as the executive sound producer and the house band featured Fleetwood himself along with Andy Fairweather Low, Dave Bronze, Rick Vito, Jonny Lang and Ricky Peterson.  Fleetwood, who curated the list of artists performing, said: "The concert is a celebration of those early blues days where we all began, and it's important to recognize the profound impact Peter and the early Fleetwood Mac had on the world of music. Peter was my greatest mentor and it gives me such joy to pay tribute to his incredible talent. I am honoured to be sharing the stage with some of the many artists Peter has inspired over the years and who share my great respect for this remarkable musician. 'Then Play On'..." ...Show more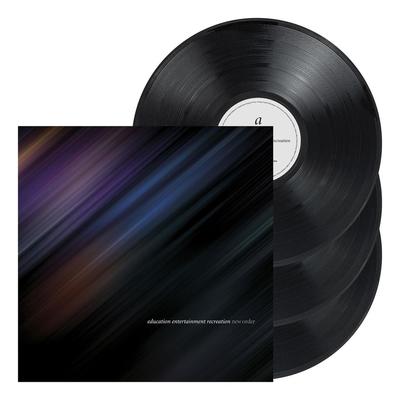 $174.99
AUD
Category: music vinyl
New Order announce the release of a special performance, their only UK show of 2018 (November 9) at London's Alexandra Palace and the first live show released on Blu-Ray from the band's now established line-up of Bernard Sumner, Stephen Morris, Gillian Gilbert, Phil Cunningham and Tom Chapman.  Sonical ly and visually spectacular, spanning 2 hours 20 minutes, the show joyously mixed New Order classics, their latest acclaimed album (2015's 'Music Complete') and covers of Joy Division's finest. Opening with 'Singularity' from 'Music Complete', they eased back in time to 1993's 'Regret', to 'Love Vigilantes' from 1985's 'Low-Life' to 'Ultraviolence from 1983's 'Power, Corruption and Lies'.   Later, their power over the dance floor was proven by sublime performances in the manner of the celebrated extended 12 inch remixes they are synonymous with - on 'True Faith', 'Blue Monday' and 'Temptation' before a three song Joy Division mini set to end. A career spanning celebration, the band were on relentlessly sparkling form, blending eras and genres and redefining themselves as perhaps the most vital British band of recent decades.  Lauded by both fans and critics, it is a timely reminder of the connection we are all missing from live music and the nights we have to look forward to. ...Show more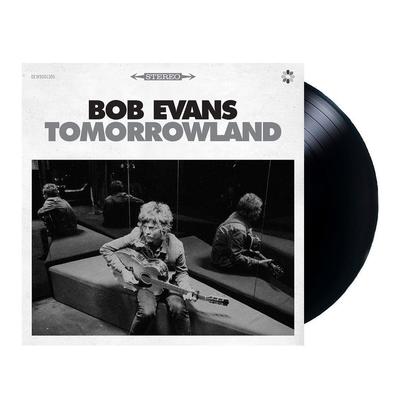 $52.99
AUD
Category: music vinyl
Bob Evans is the ARIA-winning alter ego of Jebediah frontman Kevin Mitchell who has graced the Australian music scene for more than two decades and has written some of the country's most beloved songs.  'Tomorrowland' is his sixth studio album, produced by Steven Schram (Paul Kelly, Kate Miller-Heidke) .  It features singles 'Born Yesterday' and 'Concrete Heart'. ...Show more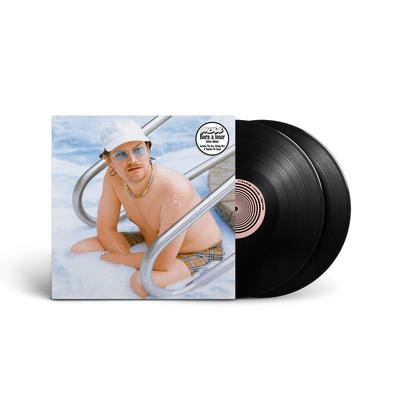 $47.99
AUD
Category: music vinyl
Myd, the delightfully irreverent French DJ, musician and producer Myd will release his anticipated debut album 'Born A Loser' The album comprises 14 tracks, including previous single 'Moving Men' featuring Mac DeMarco and new single - also called 'Born A Loser'. Born in Lille, Myd has been making music for over ten years, firstly as a founding member of the beloved collective Club Cheval, where he helped produce and remix for artists including Kanye West, Dua Lipa, Theophilus London, Brodinski and more. But here, Myd has crafted an album completely alone - unabashedly showcasing his eccentric flair. 'Born A Loser' is his coming-of-age record and a soundtrack to life's strange delights: a drunken round of jazzercise, a lazy float in the kiddie pool, your weird uncle gyrating under disco lights. Born A Loser takes in disparate influences and sources of inspiration - from its featured artists to the records it samples. The title track and single sees Myd flip Derrick Harriott's vocals from the classic 1967 reggae record 'The Loser', creating a hypnotic loop around the refrain "I was born a loser" and 'Now That We Found Love' samples The O-Jays' iconic 1973 single of the same name.  Uruguay-born guitarist Juan Wuaters adds an intimate moment on 'Forbidden', his fingerpicked melodies crackling and swirling against the beat, as if the listener was sat huddled around a vintage radio.  Acclaimed British vocalist Bakar's feature on 'Got It' flows humid and slow over disco and bird calls. At times, 'Born A Loser' is fun and flirty, other times thoughtful, dreamy and warm with intergalactic fuzz. It's an intimate record dripping with synth-heavy shine, and in its weathered corners and rich textures, lies the autobiography of Myd – at least in this moment. ...Show more