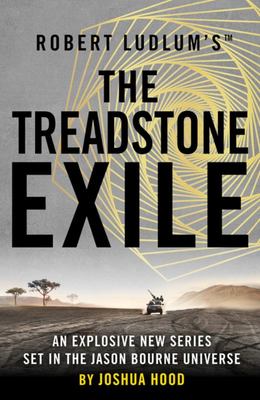 $29.99
AUD
Category: crime & thriller | Series: Treadstone Ser.
Former Treadstone Operative Adam Hayes finds himself at the center of a web of warring factions and high-level secrets in the second novel in the Treadstone series, the newest addition to the Robert Ludlum universe. From the explosive world of Jason Bourne emerges a new hero. Operation Treadstone made J ason Bourne, but he's not the only agent they trained. Adam Hayes was moulded into a weapon by Treadstone, the black-ops CIA programme that turns government agents into nearly superhuman assassins. To atone for his sins, he's left that life behind and is working as a pilot bringing medical supplies to endangered communities in Africa. But during a charitable mission in Burkina Faso, his quiet life is upended, when his aircraft is attacked by extremists. With his plane damaged, Hayes is forced to make an emergency landing, only to find a hornet's nest of trouble waiting for him on the ground. In order to get back in the air, Hayes agrees to transport a passenger - Zoe Cabot, the daughter of a tech baron - to a small coastal city. But what is supposed to be a simple job goes horribly wrong when Zoe is kidnapped right in front of his eyes. Determined to get her back, Hayes mounts a one-man rescue, but after being attacked from all sides, he realizes this is no ordinary kidnapping. Luckily for Zoe, Adam Hayes is no ordinary man and he'll stop at nothing to get her back - even if it means that his path to peace is littered with bodies. ...Show more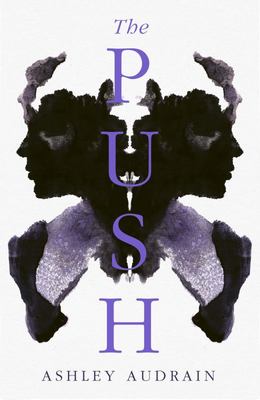 The Push
by Ashley Audrain
$32.99
AUD
Category: fiction a-z
What happens when your experience of motherhood is nothing at all what you hoped for, but everything you always feared? Blythe Connor doesn't want history to repeat itself. Violet is her first child and she will give her daughter all the love she deserves. All the love that her own mother withheld. B ut firstborns are never easy. And Violet is demanding and fretful. She never smiles. Soon Blythe believes she can do no right - that something's very wrong. Either with her daughter, or herself. Her husband, Fox, says she's imagining it. But Violet's different with him. And he can't understand what Blythe suffered as a child. No one can. Blythe wants to be a good mother. But what if that's not enough for Violet? Or her marriage? What if she can't see the darkness coming? Mother and daughter. Angel or monster? We don't get to choose our inheritance - or who we are...  The Push is a heart-pounding exploration of motherhood, obsession and the terrible price of unconditional love. _____ ...Show more
$32.99
AUD
Category: fiction a-z
The unforgettable story of the sisters who changed fashion forever. Gabrielle and Antoinette know they're destined for something better. Abandoned to a convent orphanage, they are raised for simple lives. But at night they dream of a glittering future, and the Chanel sisters are determined to prove them selves worthy. Their journey propels Coco and Ninette out of poverty to performing in bohemian cafés and stylish music halls, and soon on to Paris and a small hat shop on the rue Cambon, where a boutique business takes hold and expands to the glamorous French resort towns. But when war breaks out, everything changes, and the Chanel sisters must navigate great loves, devastating losses and fight harder than ever to make their mark on the world. THE CHANEL SISTERS draws readers through all different walks of Parisian life in the early twentieth century to the extraordinary legacy that lives on today - the most iconic fashion house in haute couture. Praise for THE CHANEL SISTERS: 'I loved this story of two ambitious women who dare to envision brilliant futures for themselves and refuse to settle for anything less... A fascinating behind-the-scenes look at the rags-to-riches rise of fashion's most intriguing icon' Elise Hooper, author of The Other Alcott and Fast Girls 'Hits all the right notes: luxury settings, especially Paris, love and betrayal, and family bonds that both build and bind' Karen Harper, New York Times bestselling author of The Queen's Secret 'This meticulously researched and emotionally enveloping narrative about the sisters' determined climb out of poverty and into high society is historical fiction at its finest. Antoinette Chanel will capture your heart' Ann Weisgarber, award-winning author of The Personal History of Rachel Dupree ...Show more
$29.99
AUD
Category: crime & thriller
Miss Marple meets The Crown in this exciting new mystery series, Her Majesty The Queen Investigates, in which Queen Elizabeth II is a secret amateur detective. Windsor Castle, 2016. The morning after her ninetieth birthday celebrations, the Queen is shocked to discover that one of her guests has been f ound dead in his room. It quickly becomes clear that his death was no accident, but when MI5 begin to suspect her loyal servants, she knows that they are looking in the wrong place. For the Queen has been living a double life ever since she was a teenager: by day she upholds her royal duties, while secretly solving cases as an amateur detective. With the Crown's reputation on the line, her investigations must be kept under wraps - and she must always ensure that someone else gets the credit. With the help of her Assistant Private Secretary Rozie Oshodi, it's up to the Queen to find the real killer - before they strike again. ...Show more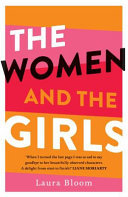 $29.99
AUD
Category: fiction a-z
A kind of Monkey Grip meets 'Nine to Five', The Women and The Girls explores the price - and the rewards - of family and friendship in the Age of Aquarius - and at the dawning of the Age of Divorce. Three friends. Three marriages left behind. Life begins in earnest. It's 1977, and warm, bohemian Libby - stay-at-home mother, genius entertainer and gifted cook - is lonely. When she meets Carol, who has recently emigrated from London with her controlling husband and is feeling adrift, and Anna, who loves her career but not her marriage, the women form an unexpected bond. Their husbands aren't happy about it, and neither are their daughters. Set against a backdrop of inner-city grunge and 70s glamour, far-out parties and ABBA songs, The Women and The Girls is a funny, questioning and moving novel about love, friendship, work, family, and freedom. ...Show more
$29.99
AUD
Category: fiction a-z
The story of how two women, who should have been bitter foes, combined their courage and wisdom to wield extraordinary power and influence behind the scenes of the fledgling colony.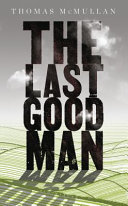 $29.99
AUD
Category: fiction a-z
'An extraordinary and disquieting work of imagination, and as original as any novel I've read in recent memory' ROB DOYLE Duncan Peck has travelled alone to Dartmoor in search of his cousin. He has come from the city, where the fires are always burning. In his cousin's village, Peck finds a place with tea rooms and barley fields, a church and a schoolhouse. Out here, the people live an honest life - and if there's any trouble, they have a way to settle it. They sit in the shadow of a vast wall, inscribed with strange messages. Anyone can write on the wall, anonymously, about their neighbours, about any wrongdoing that might hurt the community. Then comes the reckoning. The stranger from the city causes a stir. He has not been there long before the village wakes up to the most unspeakable accusation; sentences daubed on the wall that will detonate the darkest of secrets. A troubling, uncanny book about fear and atonement, responsibility and justice, and the violence of writing in public spaces, The Last Good Man dares to ask: what hope can we place in words once extinction is in the air?   ...Show more
The Exiles
by Christina Baker Kline
$29.99
AUD
Category: fiction a-z
Naïve Evangeline lost her position as a governess and her grip on her destiny when she found herself pregnant out of wedlock. After spending months in Newgate prison, she doesn't know whether she should be grateful or despairing when she is moved to a prison ship. What she does know is that her child wi ll almost certainly be born during the journey to Australia. On board, Evangeline strikes up a friendship with Hazel, practically a child herself, sentenced to seven years transport for stealing a silver spoon. Great Britain considers Australia an unpeopled colony, but Mathinna is the orphaned daughter of the Chief of the Lowreenne tribe, one of a number of peoples whose lands have been seized and their way of life subject to criticism, study, and missionary zeal. Adopted by the new governor of Tasmania and brought to Hobart to live with the family, Mathinna is treated more like a curiosity than a child. Evangeline, Hazel, and Mathinna will become part of the story of the creation of a new society in the land beyond the seas.beyond the seas.beyond the seas.beyond the seas.   ...Show more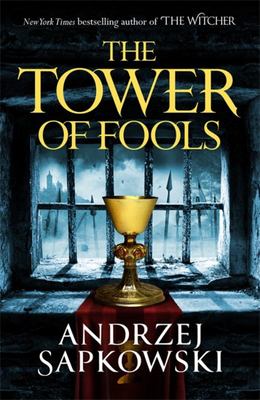 $32.99
AUD
Category: science fiction fantasy
From the New York Times bestselling author of the legendary Witcher series--the books that inspired the Netflix show and the hit video games--comes the first in an epic new trilogy.   Reinmar of Bielawa, sometimes known as Reynevan, is a doctor, a magician and, according to some, a charlatan. And when a thoughtless indiscretion finds him caught in the crosshairs of powerful noble family, he is forced to flee his home.   But once he passes beyond the city borders, he finds that there are dangers ahead as well as behind. Strange mystical forces are gathering in the shadows. And pursued not only by the affronted Stercza brothers, bent on vengeance, but also by the Holy Inquisition, Reynevan finds himself in the Narrenturm, the Tower of Fools.   The Tower is an asylum for the mad, or for those who dare to think differently and challenge the prevailing order. And escaping the Tower, avoiding the conflict around him, and keeping his own sanity might prove a greater challenge than Reynevan ever imagined.     ...Show more
$39.99
AUD
Category: fiction a-z
Collected Stories includes both volumes of National Book Award-winning author Shirley Hazzard's short story collections - Cliffs of Fall and People in Glass Houses - alongside uncollected works and two previously unpublished stories. Twenty-eight works of short fiction in all, Shirley Hazzard's Collect ed Stories is a work of staggering breadth and talent. Taken together, Hazzard's short stories are masterworks in telescoping focus, 'at once surgical and symphonic' (New Yorker), ranging from quotidian struggles between beauty and pragmatism to satirical sendups of international bureaucracy, from the Italian countryside to suburban Connecticut. In an interview, Hazzard once said, 'The idea that somebody has expressed something, in a supreme way, that it can be expressed; this is, I think, an enormous feature of literature'. Her stories themselves are a supreme evocation of writing at its very best: probing, uncompromising and deeply felt. ...Show more