Book of Joy
by Desmond Tutu; Douglas Carlton Abrams; Dalai Lama XIV
$32.99
AUD
Category: mind spirit religion philosophy
I want to wish all of you joy-because there is no better gift.Two spiritual masters, the Dalai Lama and Archbishop Desmond Tutu, share their wisdom in this uplifting book. I promise you, it?s the best $26 you can spend.' Oprah WinfreyNobel Peace Prize Laureates His Holiness the Dalai Lama and Archbishop Desmond Tutu have survived more than fifty years of exile and the soul-crushing violence of oppression. Despite their hardships - or, as they would say, because of them - they are two of the most joyful people on the planet. In April 2015, Archbishop Tutu travelled to the Dalai Lama?s home in Dharamsala, India, to celebrate His Holiness?s eightieth birthday and to create this book as a gift for others. They looked back on their long lives to answer a single burning question- how do we find joy in the face of life?s inevitable suffering? They traded intimate stories, teased each other continually, and shared their spiritual practices. By the end of a week filled with laughter and punctuated with tears, these two global heroes had stared into the abyss and despair of our times and revealed how to live a life brimming with joy. This book offers us a rare opportunity to experience their astonishing and unprecedented week together, from the first embrace to the final goodbye. ...Show more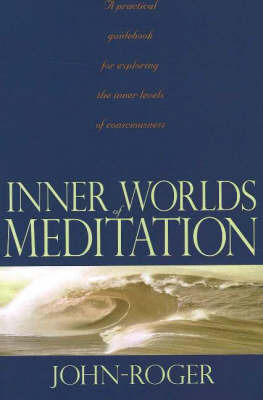 $28.95
AUD
Category: mind spirit religion philosophy
This book is a guide for discovering powerful keys for greater peace, relaxation, and spiritual awareness through meditation.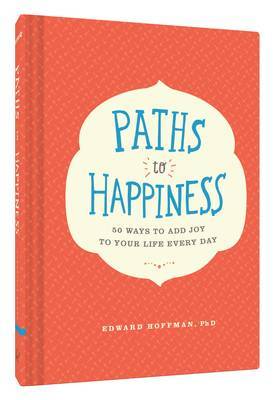 $29.99
AUD
Category: mind spirit religion philosophy
From positive psychology expert Edward Hoffman, Ph.D., Paths to Happiness guides readers through 50 fun, stimulating, mind-opening ways to achieve greater joy and feel more fulfilled. From dabbling in watercolours to expressing gratitude, embracing nostalgia to power napping, each suggestion in these pa ges has been shown by scientific research to increase happiness and support well-being. Every topic is explored in a digestible manner and invites readers to reflect on their lives, with easy ways to cultivate a happier mindset. The easy dip-in, dip-out style and engaging activities make this accessible guide to finding happiness in daily living one that people will want to revisit again and again. ...Show more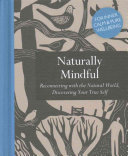 $12.99
AUD
Category: mind spirit religion philosophy
In a fast-paced urban world of pressure, stress and anxiety, Naturally Mindful provides the opportunity to stop time, reflect and take a moment to live consciously. Aspire to a sense of calm awareness and learn how mindfulness can teach you to enjoy and respect the natural world. Small enough to carry a round on walks, Naturally Mindful offers practical solutions by going back to basics; with reminders to value the world around us and to work harder to preserve a spiritually nurturing environment through patience, self-awareness and a relaxed conciousness. Re-discover the instrinsic value of nature and how it can inspire us to seek spiritual satisfaction, change the way we interact with our environment, develop a more sustainable world and create a better, more hopeful future. ...Show more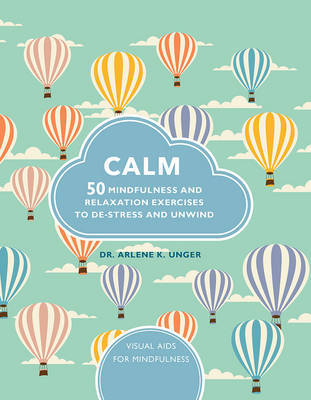 $18.99
AUD
Category: mind spirit religion philosophy
Everyone wants to feel calm and happy, but few of us manage it. The truth is that we are just not equipped for the twenty-first century - it is too fast, too crowded, too 24/7. And the more stressed we become, the harder it is to find the quiet oases that are essential to our wellbeing. It doesn't have to be this way! Here is the antidote to the clamour and strain of everyday living, a means of breaking the vicious cycle of stress. It is a book of mindfulness exercises - instant and effective ways to slow down and find some serenity - wherever you are and whatever you are doing. This beautiful but practical title draws on a wide range of psychological techniques, including mindfulness, cognitive behavioural therapy and emotional brain training - all of them proven to work. The perfect size to keep in a handbag of pocket, this book has been designed as a tool to keep close by, and to turn to at any point in a busy day. So, open it up and find some inner calm in a noisy world.  ...Show more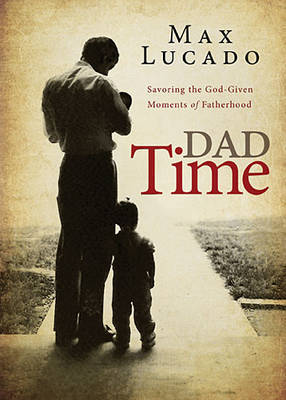 $17.99
AUD
Category: mind spirit religion philosophy
Brimming with timeless stories and inspirational quotes, this book on fatherhood from Max Lucado is the perfect gift to show Dad how much he means to the family.Dads are a one-of-a-kind bunch. They can be strong and stern, yet heartfelt and gentle. They may be out of touch with today's Top 40 Hits, but know just the right word to say in a quiet moment. They are always there to provide, lend a helping hand, or be our biggest cheerleader.Max Lucado perfectly captures the heartfelt sentiments that millions of readers share on what it's like to be a dad. Filled with quotes and stories compiled from books by Max, this gift book is brimming with inspiring thoughts on fatherhood from one of America's favorite authors. Features & Benefits: This is Max's first gift book on fatherhoodIncludes stories and heartfelt quotes in a beautiful, modern packageGreat gift for Father's Day, birthdays, or any time of year ...Show more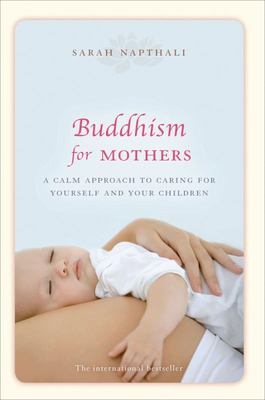 $27.99
AUD
Category: mind spirit religion philosophy
Firmly grounded in the day-to-day reality of being a mother, this revolutionary guidediscusses Buddhist teachings as applied to the everyday challenges of bringing up children Teaching how to become a calmer and happier mother through Buddhist teachings, this enlightened book helps mothers achieve their full potentials to be with their children in the all-important present moment, as well as to gain the most possible joy out of being with them. Parenthood can be a time of great inner turmoil for a woman--yet parenting books invariably focus on nurturing children rather than the mothers who struggle to raise them. This book is different; simply put, it's a book for mothers. Using Buddhist practices, Sarah Napthali offers ways of coping with the day-to-day challenges of motherhood. These ways also allow space for the deeper reflections about who we are and what makes us happy. By acknowledging the sorrows as well as the joys of mothering, Buddhism for Mothers can help enable a shift in perspective--so that a mother's mind can guide them through the day instead of dragging them down. This is Buddhism at its most accessible, applied to the daily realities of ordinary parents. ...Show more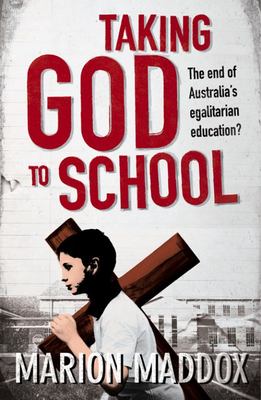 $29.99
AUD
Category: mind spirit religion philosophy
Fewer Australians now practise a religion or believe in God than ever. Yet our governments increasingly push conservative Christianity on our children. Nearly forty per cent of secondary students attend a private school, which are overwhelmingly Christian. Canberra funds them heavily, and sends evangeli cal Christian chaplains into both public and private schools. Some states subsidise Christian volunteers to deliver religious instruction, and some make Christian ministry a matriculation subject. Some Christian schools promote Creationism, and some advertise that their first priority is training 'soldiers' to 'do battle for the Lord in a world which rejects His laws and dominion', rather than good citizens of Australia. Marion Maddox demonstrates that our governments are systematically demolishing the once proud free, compulsory and secular education system, in favour of taxpayer-funded dogma and division. The implications are unsettling for our society and for our democracy. ...Show more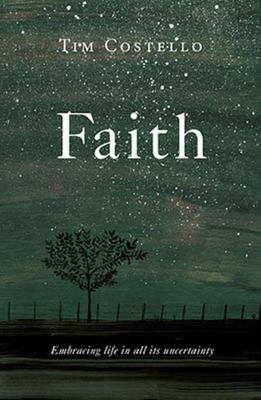 $29.99
AUD
Category: mind spirit religion philosophy
Faith is an important message of hope and reconciliation -- as well as an invitation to think about the many soul-searching events that challenge belief. Tim Costello, who is a respected speaker on social justice issues, points us to an inclusive faith, bringing people from across the spectrum of societ y together. In this thought-provoking collection he gives us reason to pause and consider our world from the myriad perspectives of others as he meditates on the importance of true faith to humanity. ...Show more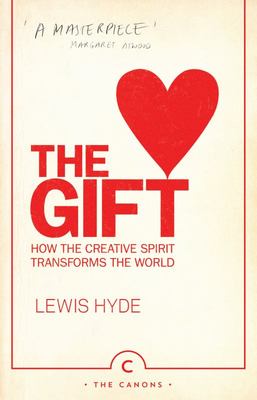 $24.99
AUD
Category: mind spirit religion philosophy | Series: Canons
The Gift brilliantly argues for the importance of creativity in our increasingly money-driven society. Reaching deep into literature, anthropology and psychology Lewis Hyde's modern masterpiece has at its heart the simple and important idea that a 'gift' can inspire and change our lives.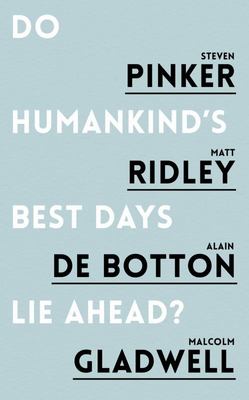 $16.99
AUD
Category: mind spirit religion philosophy
From the Enlightenment onwards, the West has had an enduring belief that through the evolution of institutions, innovations, and ideas, the human condition is improving. This process is supposedly accelerating as new technologies, individual freedoms, and the spread of global norms empower individuals a nd societies around the world. But is progress inevitable? Its critics argue that human civilization has become different, not better, over the last two and a half centuries. What is seen as a breakthrough or innovation in one period becomes a setback or limitation in another. In short, progress is an ideology not a fact; a way of thinking about the world as opposed to a description of reality. So is the cup half full or half empty? As part of the Munk Debates series, held in Toronto biannually, pioneering cognitive scientist Steven Pinker and bestselling author Matt Ridley squared off against noted philosopher Alain de Botton and bestselling author Malcolm Gladwell, giving us an entertaining and thought-provoking face-off between four of the world's most renowned thinkers. ...Show more