$24.99
AUD
Category: magazines
Guest-edited by Isabella Tree, author of Wilding, this nature issue touches on every continent in the world and features award-winning writers, expert scientists and activists from the frontlines of the climate crisis.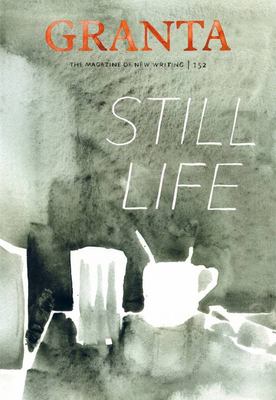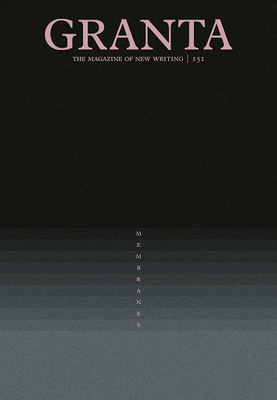 Granta 151
by Rana Dasgupta (Editor)
$24.99
AUD
Category: magazines | Series: The\Magazine of New Writing Ser.
Membranes - porous biological interfaces which regulate flows between one zone and another - are the foundational image for an issue guest-edited by Granta contributor and best-selling novelist Rana Dasgupta. Featuring new poetry from Andrew McMillan and Tishani Doshi, photography from Ruchir Joshi, Ar turo Soto Gutierrez, Monica de la Torre and Anita Khemka, as well as cutting-edge fiction and thought-provoking essays: Fatin Abbas on the border between Sudan and South Sudan Lydia Davis on faultlines in families Mark Doty on homelessness in New York City Anouchka Grose on infidelity and the idea of the unwanted thirdKapka Kassabova on lakes and Europe Anita Roy on the newt Eyal Weizman on contemporary architectural strategies for repelling and dividing people ...Show more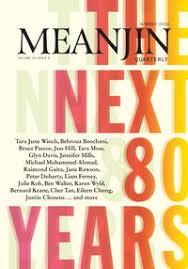 $24.99
AUD
Category: magazines
The issue opens with reflective contributions from all of Meanjin's living past editors ... Tara June Winch and Behrouz Boochani offer a conversational meditation on time and the very notion of a future. Bruce Pascoe writes on the strange relationship non-Indigenous Australians have with trees, and wo nders when we will realise that the forest is a friend. Jennifer Mills encounters ... herselves ... in a future archive. Peter Doherty sees a future world of worries-many of them viral-but settles on hope and the necessity of individual responsibility. Jess Hill wonders whether existing models of policing are fit for purpose in countering domestic abuse. Michael Mohammed Ahmad writes on whiteness and the idea of 'real Australians'. Jane Rawson looks at dramatic changes in Australian nature and wonders 'who belongs here?' Raimond Gaita writes on the moral challenges that have been presented by Covid19 and the challenge to our future presented by Black Lives Matter and the quest for Indigenous sovereignty. Other essays by Bernard Keane, Justine Hyde, Glyn Davis, Karen Wyld, Alice Bishop and Paul Collis, Tim Dunlop, Toby Miller, Nicola Redhouse. Fiction from Tara Moss, Julie Koh, Ben Walter and Kasumi Borczyk. Memoir from Eda Gunaydin, Mark Pesce and Jennifer Mills. Poetry from Jill Jones, Andrew Taylor, Boey Kim Cheng, Eileen Chong and more. ...Show more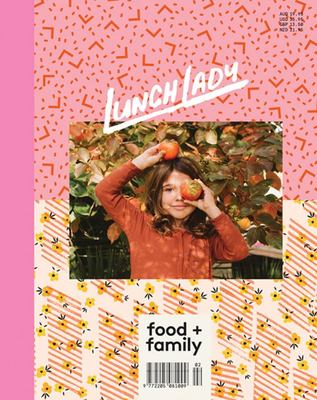 $19.95
AUD
Category: magazines
Lunch Lady is a magazine where parenting is not taken too seriously but a balanced approach to family life is. Colourful, thoughtful and full-of-cheek, it reminds parents to keep things in perspective and have fun. It's a beautifully printed kitchen keepsake full of recipes, inspiring family stories, ph otography, art, kids cooking ideas and funny relatable opinion pieces about the ups and downs of raising children. Lunch Lady is a quarterly publication with issues released in March, June, September and December each year. ...Show more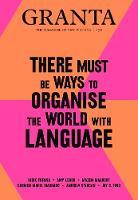 $24.99
AUD
Category: magazines | Series: The\Magazine of New Writing Ser.
Four times a year, Britain's most prestigious literary magazine brings you the best new fiction, reportage, memoir, poetry and photography from around the world. From Nobel laureates to debut novelists, international translations to investigative journalism, each issue of Granta turns the attention of t he world's best writers on to one aspect of the way we live now. Granta does not have a political or literary manifesto, but it does have a belief in the power and urgency of the story and its supreme ability to describe, illuminate and make real. This winter issue includes reportage from Oliver Bullough in the Cayman Islands; Joseph Z�rate in the Amazon; and John Ryle on global conservationist struggles over white rhinos. Plus, new fiction from Jason Ockert. ...Show more