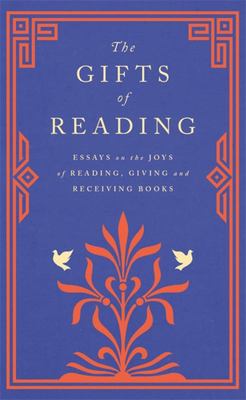 Gifts of Reading
by Jennie Orchard (Curated by); Robert Macfarlane; Jackie Morris; William Boyd; Candice Carty-Williams; Chigozie Obioma; Philip Pullman; Imtiaz Dharker; Roddy Doyle; Pico Iyer; Andy Miller
$32.99
AUD
Category: gift book
'This story, like so many stories, begins with a gift. The gift, like so many gifts, was a book...' So begins the essay by Robert Macfarlane that inspired this collection.In this cornucopia of an anthology, you will find essays by some of the world's most beloved novelists, nonfiction writers, essayists and poets.'You will see books taking flight in flocks, migrating around the world, landing in people's hearts and changing them for a day or a year or a lifetime.'You will see books sparking wonder or anger; throwing open windows into other languages, other cultures, other minds; causing people to fall in love or to fight for what is right.'And more than anything, over and over again, you will see books and words being given, received and read - and in turn prompting further generosity.'Published to coincide with the 20th anniversary of global literacy non-profit, Room to Read, The Gifts of Reading forms inspiring, unforgettable, irresistible proof of the power and necessity of books and reading.Inspired by Robert MacfarlaneCurated by Jennie OrchardWith contributions by: William Boyd, Candice Carty-Williams, Imtiaz Dharker, Roddy Doyle, Pico Iyer, Andy Miller, Jackie Morris, Jan Morris, Sisonke Msimang, Dina Nayeri, Chigozie Obioma, Michael Ondaatje, David PillingMax Porter, Philip Pullman, Alice Pung, Jancis Robinson, S.F.Said, Madeleine Thien, Salley Vickers, John Wood and Markus Zusak ...Show more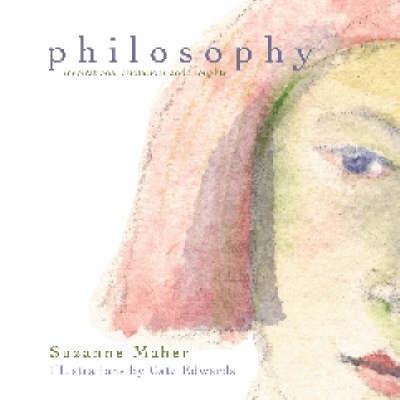 $24.95
AUD
Category: gift book
The chance discovery of nine journals, covered in dust on a bookshelf in a tiny Australian country town, led to the collaboration of drawings and enlightened messages in this book. Hidden inside these journals were a soul's intimate journey through the trials, hopes and revelations of life.
$5.99
AUD
Category: gift book
These adorable little books are big on the inside. Each is a pocket-sized collection of wisdom from the quirky perspective of baby animals, rabbits, cats, dogs, horses and monkeys. Featuring stunning photographs, our Little Books are the perfect gift for any occasion.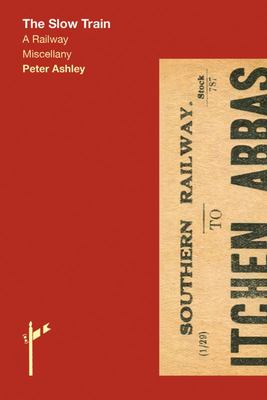 $26.99
AUD
Category: gift book
- A nostalgic three-book series celebrating a slower, old-fashioned way of life- Vintage train memorabilia from across Britain- Dedicated to a cultural staple in British industrial history: the trainAs the world speeds up, as technology takes over, it is worth remembering how we used to live. This three -book series is a nostalgic hymn to an era when life was slower: a meandering ramble through the British countryside by bicycle, automobile and train. Take an amble across the countryside with this book, which celebrates a time when our railway network was more than a permanently delayed omnishambles of overcrowded and overpriced trains. Country stations and lonely halts, milk churns and coal yards, enamelled signs and platform clocks - these are the fragments of a more leisured age, from a time when the local station was a well-loved institution at the heart of so many communities. Here are gas-lit rural stations, oil lamps on level crossing gates, enamelled signs, waiting room fires, timetables and luggage labels. Less a clattering, steamy ride into the past than a touchstone for joyous memories of such a vital and well-loved institution, The Slow Train harks back to a more measured, considered era. Also available: The Bicycle ISBN 978178884094 The Open Road ISBN 9781788840927 ...Show more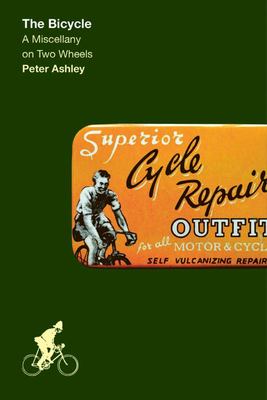 $26.99
AUD
Category: gift book | Series: G - Reference,Information and Interdisciplinary Subjects Ser.
- A nostalgic three-book series celebrating a slower, old-fashioned way of life- Vintage cycling memorabilia from across Britain- Commemorates the bicycle's place in history- The perfect gift for anyone who loves cycling and bike cultureAs the world speeds up, as technology takes over, it is worth remem bering how we used to live. This three-book series is a nostalgic hymn to an era when life was slower: a meandering ramble through the British countryside by bicycle, automobile and train. Squeeze the brakes, sit back and coast downhill with this irreverent collection of cycling memorabilia. The Bicycle is packed with pictures, fun facts, and light-hearted commentary, gathering photographs of vintage bikes, John Bull puncture repair kits, and misspelled signs rejecting the rights of 'Bycicles' to be locked to railings. Crossing the country from Cumbria to Cambridge, this quaint, pocket-sized manual is a compendium of all things two-wheeled. Also available: The Open Road ISBN 9781788840934 The Slow Train ISBN 9781788840927 ...Show more