$59.99
AUD
Category: gardening & outdoors | Reading Level: very good
Paul Bangay's celebrated Victorian property, Stonefields, has now been under his expert care for 15 years. Today, his vision is complete and the garden is mature and more beautiful than ever. In this new book, Paul takes the reader through the changing seasons to highlight different aspects of the garde n and the trusted design and planting principles he has applied at Stonefields. From the vibrant autumn colours in the woodland, to the jubilant flowering of the crab apple trees in October and the harvesting of vegetables in the summer, this is a delightful and exquisitely photographed journey through the garden that tells the story of its evolution since The Garden at Stonefields was published in 2013. Sharing practical advice, too, Paul explains the gardener's essential quarterly tasks as well as his favourite and recommended plants for each season. But this is also a beautiful book of reflection on a much-loved garden to which a gardener has dedicated many years of time and care. Looking back on all he has achieved in this treasured space, Paul muses on creativity, achievements and disappointments, the human connection to the changing Australian landscape and the inevitabilities of change and the passage of time. More than just an intimate tour around Stonefields today, this book is an invitation to reflect on the meaning and rich rewards of gardening itself.   ...Show more
$35.00
AUD
Category: gardening & outdoors
 While most Australians live in capital cities, at one time or another we all covet the charm and slower pace of country living. But if a tree change isn't feasible for suburbanites, why not combine the best of both worlds at home? My Suburban Farm is a gorgeous guide to bringing the rustic romance, cra ft aesthetic and home-grown joy of rural life into your very own suburban nook.From the meditative delights of craft to the satisfaction of growing and cooking your veggies, this book celebrates everything handmade, home-grown and heart-warming. Ainslee Costa, creator of the popular My Suburban Farm Instagram account, shares her tips and tricks on everything from candle-making to pottery, hunting for vintage wares to keeping chickens. With My Suburban Farm you'll learn to bring the simple pleasures of the country into any space.   ...Show more
$34.99
AUD
Category: gardening & outdoors
Winner of the Indie Book Award for Illustrated Non-Fiction 2018 and Shortlisted for ABIA Illustrated Book of the Year 2018Australia has long been known as home to the towering gum and the gnarly banksia. Australian natives are as emblematic as they are adaptable but Native takes an old subject (Australi an natives) and gives it a complete makeover. This book surveys the ways native trees, shrubs, flowers and foliage can be put to surprising and beautiful uses by some of the most creative people working with plants today. Interviews with celebrated landscape designers, artists and gardeners - including Fiona Brockhoff, Janet Laurence and Tracey Deep - bring to light so many ways to celebrate the sculptural natives that shape our everyday spaces. This richly illustrated book is the ideal source when seeking the perfect feature plant for a space of any size. With stunning photography of gardens old and new, this book captures the most creatively inspiring Australian plants and the people who work with them.   ...Show more
$70.00
AUD
Category: gardening & outdoors
The Australian garden was born mid-century, a time of postwar confidence and growing national identity. Gardens became outdoor rooms for recreation and healthy living - removing the barriers between inside and out - and bold designs celebrated native Australian plants. The mid-century modern aesthetic has seen a revival in recent years, with contemporary garden designers reinterpreting the optimism, innovation and independence of that era. The gardens in Living Outside speak to an Australia that draws on the confidence of the last century while pushing the boundaries of experimentation, all to rise to the environmental and social challenges of today. The featured projects embrace their unique surrounding landscapes, from coastal cliffs and expansive grassland to tropical forest and even urban neighbourhoods. They also reflect a return to modernism - not just the look and feel, but also the functionality and values of invention, conservation, wellbeing.These gardens are more than just ornamental backdrops: they provide shade for neighbourhoods, food for pollinating insects, habitat for wildlife, hubs for both social interaction and moments of respite. They are platforms for research into resilient futures, experiments in sustainability and places for families to grow. They have been designed in response to their contexts and exemplify the singular and joyous spaces that can result from a deep appreciation of place.   ...Show more
$59.99
AUD
Category: gardening & outdoors | Series: Kinfolk Ser.
Since the launch of its magazine in 2011, Kinfolk has grown into an internationally recognized brand known for its minimalist aesthetic and strong community of inspiring and influential creatives. Kinfolk's books, with a combined 335,000 copies in print, have applied this lens to cooking, home design, a nd work. Now, in The Kinfolk Garden, the team turns its eye to outdoor spaces and the many ways they enhance our lives and help us foster community. With a focus on spaces that bring the outdoors in and the indoors out and people who have found ways to expertly incorporate the natural world into their lives, the book explores the garden as a place for work, play, entertaining, and inspiration. Featuring 30 homeowners and their spaces in locations around the globe, The Kinfolk Garden offers an easy approach to bringing nature home. ...Show more
$29.99
AUD
Category: gardening & outdoors
Is your monstera getting monstrous? Snake plant looking sickly? Fiddle-leaf fading? Devil's ivy dropping leaves? Dr. Houseplant is your key to a thriving indoor home garden. Build your confidence and plant collection with this guide and learn to give your favourite houseplants the best care. Packed with information from choosing healthy plants to creating space for them to flourish in your home, Dr. Houseplant is the go-to for any plant enthusiast, whether you're just starting out or a seasoned green thumb. The book includes features on 42 of the most popular houseplants, including monsteras, ferns and cacti. Each feature provides you with the knowledge to provide the ideal conditions for each variety, from watering, feeding and temperature control, and will show you how to identify and treat common issues, such as pests and fungal diseases, with tailored solutions to suit every plant and home. With photography that illustrates the beauty and life plants can bring to your home, Dr. Houseplant will inspire and help you cultivate your own indoor garden.   ...Show more
$39.99
AUD
Category: gardening & outdoors
The Sustainable House Handbook is your comprehensive guide to building an affordable, eco-friendly and energy- plus water-efficient green home for the future. In this book, sustainability expert and Gardening Australia presenter Josh Byrne takes takes readers through the process of planning a 10-Star ra ted high-performance home according to the Australian Nationwide House Energy Rating Scheme (NatHERS), and outlines how it is possible to build with conventional materials, in an accessible and cost-effective way.   Josh shows how to create a family home that is comfortable year-round, without the need for air conditioning or additional heating, how to integrate solar power to cover household needs, and how to reduce water usage by integrating rainwater tanks and greywater recycling systems. He also discusses how to cleverly incorporate organic food production in the garden while maintaining a highly attractive space that improves health and wellbeing.   Illustrated throughout with photos, plans, charts, diagrams and useful statistics and measurements, The Sustainable House Handbook is an accessible, easy-to-follow resource for anyone planning their dream house, or thinking about how to live more sustainably. ...Show more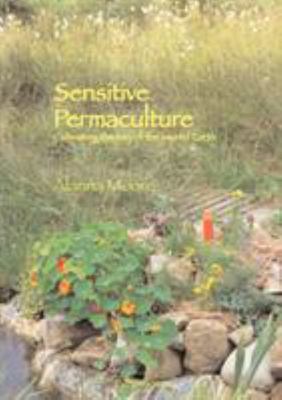 $29.99
AUD
Category: gardening & outdoors
Drawing on indigenous wisdom and the living energies of the land, Alanna Moore combines the insights of geomancy and geobiology with eco-smart permaculture dsign, offering an exciting new paradigm for sustainable living.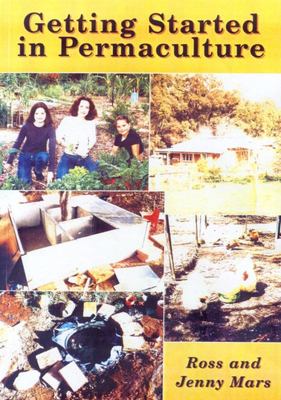 $22.00
AUD
Category: gardening & outdoors
Permaculture experts Ross and Jenny Mars outline the steps to transform your garden into a productive living system. Modeled upon the development of Candlelight Farm, and illustrated with photographs, this guide encourages the reader to make positive steps towards reconciling human impact with nature - following the permaculture ideal. Permaculture is based on the ethics of caring for people and our planet. It is about growing your own healthy food, being resourceful and environmentally responsible. Permaculture concepts and ideas can be applied successfully from small suburban units to large farming properties. Getting Started in Permaculture delivers step-by-step knowledge for a variety of useful projects including: making herb fertilizers, compost, organic sprays for pest control, and much, much more. It also includes how to recycle your soft drink bottles, waste paper, and tires in a number of useful projects such as ponds, fruit fly traps, retailing walls, and solar stills. As part of Permanent Publications Simple Living Series, this practical and accessible guide for gardeners of all skill levels serves as an ideal introduction to the world of permaculture. ...Show more
$89.99
AUD
Category: gardening & outdoors
This 592 page manual shows how Australians can downshift and retrofit their homes, gardens, communities and, above all, themselves to be more self-organised, sustainable and resilient into an uncertain future. It promises a challenging but exciting mix of satisfying work, a more meaningful way of living and hope for the next generation. RetroSuburbia is divided into three main sections: the Built, the Biological and the Behavioural along with the introductory section 'Setting the scene'. ...Show more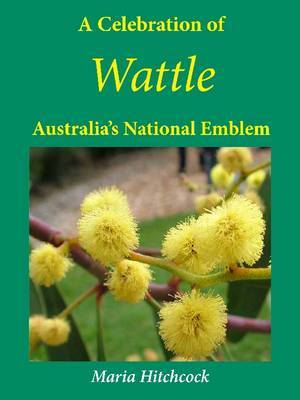 $30.00
AUD
Category: gardening & outdoors
Wattle is the best known and most loved of all our native flora. However, few Australians are aware of the important part wattle has played in the nations history and continues to play in bringing us together in good times and bad as a symbol of our being Australian. A Celelebration of Wattle is a revis ed edition of Wattle (AGPS 1991). It expands on that earlier book with some changes. New features include Wattle Day memories and a wealth of suggestions for schools and the community to help them celebrate future Wattle Days. There are additional poems in the anthology and special sections have been inserted outlining a brief history of the Wattle Day Association, the amazing story of the Hiroshima connection, an explanation of the botanical battle for Australias retention of the name Acacia and a detailed summary of the debate about wattle and allergies. ...Show more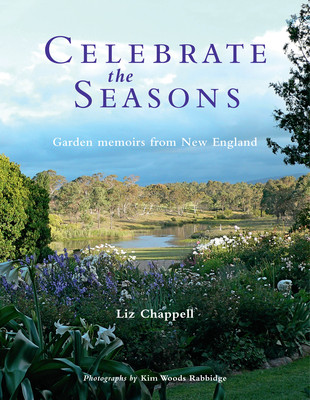 $40.00
AUD
Category: gardening & outdoors
When Liz Chappell returned to the New England area of northern New South Wales, to a garden cultivated by her mother and grandmother before her, she found Australian gardening advice did not prepare her for the challenges of this climate. Plants hardy to drought would not withstand frosts to minus 15 de grees, in spring as well as winter. Torrential summer downpours drowned many more. Few Australian native shrubs could adapt to severe cold conditions.Over twenty years Liz and her husband Elton have created a diverse and much admired garden of abundant roses, perennial borders and exotic trees. Liz learned there was indeed a wealth of ornamental plants which would thrive in her garden. All the while, Liz kept a journal of gardens visited, plants admired and of course every addition, trial and triumph in her own garden. Now she brings this experience and the collective wisdom of many other gardeners across New England together in "Celebrate the Seasons." This gardening memoir is like chatting to a friend over the kitchen table: seasoned gardeners will smile as they share her journey; those just beginning to garden in New England will revel in the earthy, practical advice. Kim Woods-Rabbidge brings the perception of an artist and gardener to her sensitive photographs capturing the nuances of changing seasons in many of the finest gardens of New England; from spring bulbs thrusting through icy ground; the relentless sunshine and sudden storms of mid-summer; gentle mellowness of autumn leaves to the austere, frost-rimed winter gardens. Underlining the narrative is a chronology of gardens in the district, from the historic stations of Salisbury Court at Uralla and Ollera at Guyra to the bold, contemporary prairie gardens of Carolyn Robinson's Glenrock at Tenterfield. ...Show more