$32.99
AUD
Category: family healthy living psychology
At the height of his powers in this remarkable (and often witty) book, Robert Dessaix addresses these increasingly urgent questions in inimitable prose and comes up with some surprising answers. From Java to Hobart via Berlin, Dessaix invites us to eavesdrop on his intimate, no-nonsense conversations a bout ageing with friends and chance acquaintances. Reflecting on time, religion, painting, dancing and even grandchildren, Dessaix takes us on an enlivening journey across the landscape of growing older. Riffing on writers and thinkers from Plato to Eva Hoffman, he homes in on the crucial importance of a rich inner life. The Time of Our Lives is a wise and timely exploration of not just the challenges but also the many possibilities of old age.   ...Show more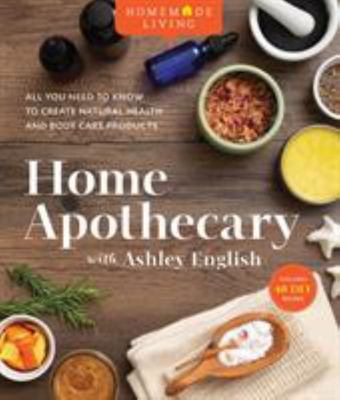 $32.99
AUD
Category: family healthy living psychology | Series: Homemade Living Ser.
Ashley English, author of the popular Homemade Living series, provides a primer to creating all-natural body-care and wellness products--complete with 40 accessible DIY recipes to try at home. Ditch store-bought health- and body-care products with their synthetic ingredients Instead, create your own na tural versions with this accessible, carefully curated collection from Ashley English. It features simple, tried-and-true recipes that she and her family turn to again and again, including: A rosemary and apple-cider vinegar hair rinse for dry scalp A moisturizing hand salve of beeswax, olive oil, and coconut oil A gentle and refreshing rosewater toner An aloe vera-based sunburn soother A stress-relieving tincture of fresh lemon balm and roses. English also provides information on where to source high-quality materials (most of which are readily available), the benefits of her chosen ingredients, and safety tips. From skin-care classics to first-aid essentials, you'll soon fill your cabinets with products that you'll feel good about making and using. ...Show more
$60.00
AUD
Category: family healthy living psychology
Still invites readers to take on the philosophy of the SLOW movement: Living Sustainable. Local. Organic. And Whole. Our homes are ideally placed to support and promote this philosophy, through everything from the materials we source in construction to how we fit-out and furnish them. The choices we mak e don't have to be at the expense of creating a space that feels warm and welcoming, though. Instead, it can actually make us feel better about how and where we live. This beautiful book explores the homes of twenty people from around the world - across four continents and thirteen countries - enlightening readers as to why they chose the SLOW path and how it has benefitted their lives. There is no one way, but many paths that are leading to more awareness and a greater conversation. Still is the follow-up to Natalie Walton's highly successful first title This is Home, and once again features location photography by Chris Warnes.     ...Show more
$24.99
AUD
Category: family healthy living psychology
This is a highly motivational self-help book with a difference: it has been written with great sensitivity in order that everybody, both young and old, can easily understand themselves and become in every way happier. The author's writings cover many aspects of life, among them attitudes, confidence, lu ck, success, depression, humour, forgiveness and many more. The book draws on everyday experiences and attitudes to show how we can change things for the better by adopting new approaches to people and situations. In an increasingly hard and insensitive environment, the secret of this book's success must be its relevance to the real life problems which all of us face, as well as the way in which the author provides some positive answers. ...Show more
$34.99
AUD
Category: family healthy living psychology
In This One Wild and Precious Life, Sarah Wilson explores the central disorder of modern existence: disconnection from ourselves, disconnection from community, disconnection from the preciousness of life on this planet  This One Wild and Precious Life is a journey of the soul, a case for why we need to cast off our too-tight psychic apparel and step bravely into the uncertainty of 'giving a fuck', the whirlpool of finding purpose, and the perilousness of connecting fully, passionately and unequivocally to life again. Sarah's journey pivots from her own anxiety and feeling of disconnection, as she takes the reader on a three-year odyssey to reconnect with the life she feels we are losing via a series of hikes around the world. Throughout, she brings together science and spiritual understandings ('East meets West'), following in the footsteps of artists, poets and philosophers, to amplify the conversation that the world wants and needs to have right now. Elegantly written and uncannily prescient, this is the perfect book for this difficult era of climate carnage and COVID-19, that goes well beyond the data and the political toing and froing, a compelling argument for turning collective crises and shared malaise into rocket fuel for personal and social transformation. And a better world.   ...Show more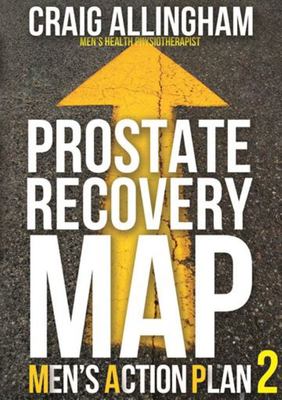 $15.99
AUD
Category: family healthy living psychology
Thousands of men in Australia, New Zealand, Ireland and the UK have navigated their recovery from prostate cancer treatment using the Prostate Recovery MAP - Men's Action Plan. Now A/Prof Craig Allingham has updated the program to deliver better outcomes for their continence and sexual recovery. This se cond edition provides an action plan focused on pelvic floor training, lifestyle choices, penile rehabilitation and staying positive in a difficult time. The book abounds with humour and light touches but never loses sight of its important message. Men find Prof. Allingham's tone honest, refreshing and motivating. Women purchase it and are astounded when the recipient actually reads it. ...Show more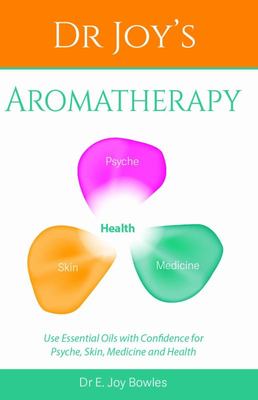 $32.99
AUD
Category: family healthy living psychology
When was the last time that reading the news made you feel good? Dear Reader, I know what you're thinking, is it some kind of macabre joke? Has she been in a coma? How can Ruby Wax write a book about good news when the world is facing the worst disaster since the Plague? Let me explain. I began writi ng in 2018, back when the world's worries were somewhat different. Climate change, greedy bankers, exam results, crap politicians, mental health: these are still HUGE ISSUES, but even the ancient soothsayers reading pig entrails couldn't have predicted this. This is my new mission: to share the green shoots of hope peeping through the soil of civilization. Literacy is at an all-time high, world-hunger is likely to be eradicated this century, technological improvements are saving lives ­- just to scratch the surface. I've talked to everyone from leaders to scientists to tech geniuses. I've done the research and practiced what I preach. And my conclusion? Behind the clouds, the sun still shines. So here's to the shoots - may they become a blueprint for how the world can shift for the good. Hopefully we'll learn from them. Love, Ruby ...Show more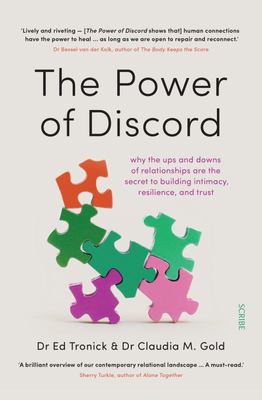 $29.99
AUD
Category: family healthy living psychology
This "profoundly wise" look at how to foster connections, attachment, and resiliency explains why working through discord is the key to better relationships. (Sue Johnson, bestselling author of Hold Me Tight)You might think that perfect harmony is the defining characteristic of healthy relationships, bu t the truth is that human interactions are messy, complicated, and confusing. And according to renowned psychologist Ed Tronick and pediatrician Claudia Gold, that is not only okay, it is actually crucial to our social and emotional development. In The Power of Discord they show how working through the inevitable dissonance of human connection is the path to better relationships with romantic partners, family, friends, and colleagues.Dr. Tronick was one of the first researchers to show that babies are profoundly affected by their parents' emotions and behavior via "The Still-Face Experiment." His work, which brought about a foundational shift in our understanding of human development, shows that our highly evolved sense of self makes us separate, yet our survival depends on connection. And so we approximate, iteratively learning about one another's desires and intentions, and gaining confidence in the process as we correct the mistakes and misunderstandings that arise.Working through the volley of mismatch and repair in everyday life helps us form deep, lasting, trusting relationships, resilience in times of stress and trauma, and a solid sense of self in the world. Drawing on Dr. Tronick's research and Dr. Gold's clinical experience, The Power of Discord is a refreshing and original look at our ability to relate to others and to ourselves. ...Show more
The Space Between
by Zara McDonald; Michelle Andrews
$32.99
AUD
Category: family healthy living psychology
There's this weird gap in life that's fuelled by cheap tacos and even cheaper tequila – also known as our twenties. It's a specific limbo of being suspended between being a teenager and a Proper Adult, and though it's wildly confusing, often lonely, sometimes embarrassing and frequently daunting, there' s also a whole lot of magic to be found in the chaos. It's a time when we're finding our own voices, making up our own minds, cementing our relationships and starting to fulfil our big ambitions (or simply just working out what they are). Michelle Andrews and Zara McDonald, creators of the award-winning pop culture podcast Shameless, are two of the many twentysomething women trying to make sense of it all. They definitely don't have all the answers but they know that mapping out our place in the world is a little bit easier when we do it together. Brimming with wit and unflinching honesty, here are their stories and personal puzzles about life as twentysomethings: from heartbreak and mental health challenges to overcoming career setbacks and letting go of fear. (Not forgetting the deeper meaning behind the state of their fridges and why it's so damn good to ghost out of a friend's party.) Join Zara and Michelle as they navigate their journeys between the women they are now and who they want to be. You just might find tiny pieces of yourself in the space between the first page and the last. ...Show more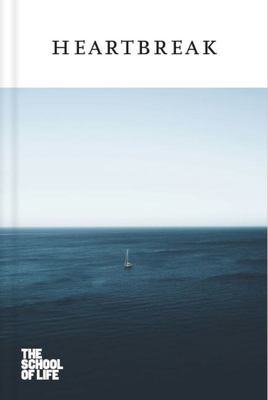 Heartbreak
by The School The School of Life
$22.99
AUD
Category: family healthy living psychology | Series: The\School of Life Love Ser.
Almost no one gets through life without, at some point, having their heart broken. Advice at such a dark moment tends to focus on letting time do the healing. But there is also a vital role for understanding and perspective. We sometimes make our situation far worse than it needs to be through certain i deas we develop about why we've been left. We start to tell ourselves that we are not good enough, that we fail at everything, that this one rejection means we will always be maltreated ... Our thoughts make our sorrow a great deal more intense than it could be. This is a book to help us over heartbreak by offering us some context, some history, some psychology and a little philosophy.We learn about how our responses to abandonment are formed, what the best way to think about an ex might be and how to envisage future relationships when we are in despair. We come away gently cheered that we are not alone, consoled that our suffering will have an end - and intrigued by the endless and subtle sorrows and joys of relationships. ...Show more