$29.99
AUD
Category: entertainment
Easy to read conversational anecdotes that share the joys and tribulations many of us will encounter after reaching our three score years and ten. The perky cartoon style illustrations of the author's 14 year old granddaughter melds the gaiety of youth with the acceptance of old age in a perfectly delig htful way. ...Show more
$49.99
AUD
Category: entertainment | Series: Iconic Filmmakers Ser.
The definitive reference for all Wes Anderson fans. Loaded with rich imagery and detailed analysis of his incredible films - including the classics The Grand Budapest Hotel, Rushmore, The Royal Tenenbaums and Moonrise Kingdom as well as Anderson's highly anticipated new release The French Dispatch - thi s is the first book to feature all of Wes Anderson's movies in a single volume. Acclaimed film journalist Ian Nathan provides an intelligent and thoughtful examination of the work of one of contemporary film's greatest visionaries, charting the themes, visuals, and narratives that have come to define Anderson's work and contributed to his films an idiosyncratic character that's adored by his loyal fans. From Anderson's regular cast members - including Bill Murray and Owen Wilson - to his instantly recognisable aesthetic, recurring motifs and his scriptwriting processes, this in-depth collection will reveal how Wes Anderson became one of modern cinema's most esteemed and influential directors. Presented in a slipcase with 8-page gatefold section, this stunning package will delight all Wes Anderson devotees and movie lovers in general. ...Show more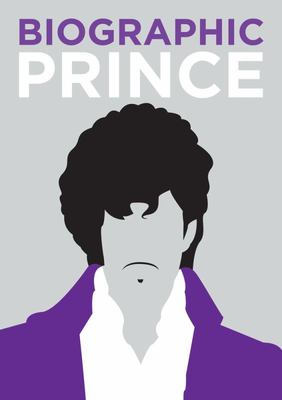 $19.99
AUD
Category: entertainment | Series: Biographic Ser.
Most people know that Prince (1958--2016) was an iconic singer-songwriter whose creative brilliance transformed music for more than four decades. What, perhaps, they don't know is that his real name actually was Prince; that he once simultaneously held the number one spots in the US for film, single, an d album; that he has a back catalogue of more than 600 songs, many of which he wrote for other people, including Madonna and Alicia Keys; and that he performed at the wedding of Star Wars director George Lucas. Biographic Prince presents an instant impression of his life, work and legacy, with an array of irresistible facts and figures converted into infographics to reveal the musician behind the music. ...Show more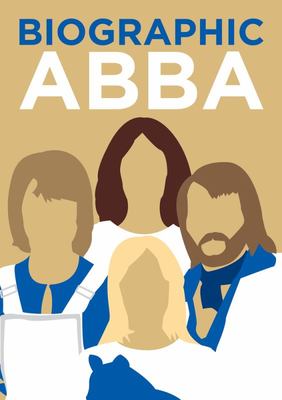 $19.99
AUD
Category: entertainment | Series: Biographic Ser.
Most people know that ABBA (1972-1982) were a Swedish band who became one of the world's most successful pop groups after winning the 1974 Eurovision Song Contest with their song "Waterloo." What, perhaps, they don't know is that they have sold more than 380 million albums and singles; that their name w as chosen through a newspaper competition, where alternatives included Alibaba, FABB, and Baba; that their royalties from the Soviet Union were so big they had to be paid in oil rights; and that 3.5 million people applied for tickets to see ABBA at London's Royal Albert Hall in 1977. Biographic ABBA presents an instant impression of their life, work, and legacy, with an array of irresistible facts and figures converted into infographics to reveal the musicians behind the music. ...Show more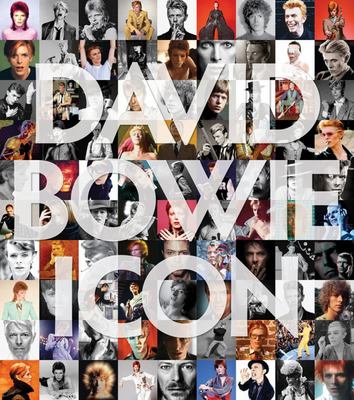 $99.00
AUD
Category: entertainment | Series: G - Reference,Information and Interdisciplinary Subjects Ser.
When David Bowie passed away on 10 January 2016, the world lost an icon. And yet, his legacy lives on. From his humble origins as a teen musician in the 1960s up until the very end, David Bowie's music, lyrics and provocative performances inspired not only his generation, but every generation th at followed. While his sound and style underwent several alterations throughout his career, two facts never changed. He was an innovator, and photographers adored him. Bowie Icons gathers the greatest shots of this star into a single volume. The result: the single most important anthology of David Bowie images that has ever been compiled. Follow the visual evolution of Bowie over the years, through the lenses of iconic photographers. Featured photographers include: Gerald Fearnley, Justin de Villeneuve, Terry O'Neill, Masayoshi Sukita, Norman Parkinson, Kevin Cummins, Geoff McCormack, Alec Byrne, Ray Stevenson, Chalkie Davies, Brian Aris, Tony McGee and Greg Brennan. The most significant collection of David Bowie images ever assembled A panoramic feature published to coincide with the 5th anniversary of Bowie's death Top photographers, iconic pictures, and one of the greatest stars in history ...Show more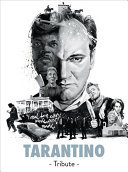 Tarantino Tribute
by S.a. Instituto Monsa de Ediciones (Editor); Eva Minguet
$49.99
AUD
Category: entertainment
A tribute to Quentin Tarantino and the whole universe he has created. Quentin Tarantino is one of the leading filmmakers of the 90s, known for his unique scenes, exquisite soundtracks, violence, and coarse language. Tarantino pays tributes in each of his films and creates unique situations in which the grotesque can become amusing, even causing you to laugh. Here, you will see different fan art works by 31 international artists, featuring authentic masterpieces accompanied by phrases and anecdotes from the world of this fantastic filmmaker. If you are one of the few who has not yet seen Tarantino's films, just sit back on the sofa and enjoy the work of this genius. ...Show more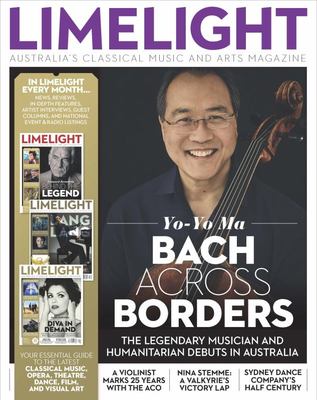 $9.99
AUD
Category: entertainment
* Cover story- Yo-Yo Ma- Bach Across Borders. The legendary musician and humanitarian makes his long-awaited Australian debut with performances of JS Bach's Six Suites for Unaccompanied Cello, which he will play in one sitting in Sydney and Melbourne. * Feature- 30 Australian Musicians Under 30. Who ar e Australia's most exciting young classical performers and what is it that makes them special? We look at 30 of the best from 11-year-old violinist Christian Li to 24-year-old composer Alice Chance. *Interviews- Donald Runnicles, the Sydney Symphony Orchestra's first ever Principal Guest Conductor discusses his new role with the orchestra where he conducts Messiaen, Bruckner, Strauss and Faure this month; violinist Helena Rathbone marks 25 years with the Australian Chamber Orchestra; Swedish soprano Nina Stemme on returning to the Tasmanian Symphony Orchestra for an all-Wagner Gala. *Story- Sydney Dance Company celebrates its half century with a thrilling double bill featuring Rafael Bonachela's 6 Breaths and a new, grand-scale work by Gideon Obarzanek called Us 50, featuring former and current dancers of the company along with members of the dance community. *Reviews- Nikolaj Znaider conducts a concert for West Australian Symphony Orchestra with Asher Fisch as the soloist for Schumann's Piano Concerto; Stephen Hough performs Brahms' Second Piano Concerto with the Adelaide Symphony Orchestra under the baton of Mark Wigglesworth; Joanna Murray-Smith's new comedy L'Appartement, which she is directing herself for Queensland Theatre. *What's on- live performance and radio highlights for October 2019. ...Show more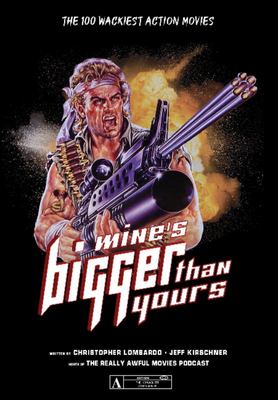 $75.00
AUD
Category: entertainment
A celebration of the wildest and weirdest that action cinema has to offer, the hosts of the Really Awful Movies podcast take you on a fun-filled pilgrimage through the nuttiest movies in the genre. Traversing both decades and continents, these 100 titles reach beyond the typical patron saints of action, giving unsung genre heroes like Vic Diaz, Reb Brown, and Godfrey Ho their due. Our intrepid hosts have highlighted action gems with all of the necessary components for greatness: Heroes Villains Henchmen But something's typically missing. Usually, it's a budget. Often, it's talent. But that doesn't mean these films aren't as entertaining as any mainstream fare. Divided into nine chapters by subgenre, featuring stills and posters, and with a foreword by genre icon Brian Trenchard-Smith, Mine's Bigger Than Yours is a romp through the world of fisticuffs, jailbreaks, pit fighting, mercenaries, and really big explosions--all the stuff that makes action movies great. ...Show more
$59.99
AUD
Category: entertainment
The 1970s was the era when the great heavy metal pioneers laid down the blueprint for everything that was to come after, forefathers like Black Sabbath and Deep Purple dominated. But as metal began to take hold in the mainstream--and then began to diversify--bands such as Judas Priest, Iron Maiden, Meta llica and M tley Cr e made their presence felt among new fans, and it continues to evolve today with bands like Clutch and Ghost. Providing an extensive overview of the music and the stories behind each album, this inclusive reference chronicles the history and development of heavy metal, including sub-movements such as death metal, rap-rock, grunge, industrial rock, grindcore, nu metal, and stoner rock, illustrated with iconic album covers and archive photographs. ...Show more

$26.99
AUD
Category: entertainment | Series: Pop, Rock and Entertainment Ser.
Influenced by Bessie Smith, Janis Joplin became a rock star in San Francisco's Big Brother & The Holding Company, and enjoyed a meteoric solo career before her untimely death from a drug overdose in Los Angeles. She was the most compelling female blues singer of the 1960s with a thrilling, emotional depth and a fiery stage presence that dominated albums such as Big Brother & The Holding Company's Cheap Thrills (1968) and the posthumous, chart-topping Pearl (1971). She became the voice of a generation with her weary, cynical tone, one that still resonates with the curious and wistful youth of today who are faced with a music scene saturated by rap. Janis Joplin sadly passed away in time to join the infamous 27 club of artists and musicians who died in their 27th year. She joined, amongst others, Robert Johnson, Jim Morrison and Brian Jones. The 50th anniversary of Joplin's death was in October 2020. This new book in the Flame Tree Rock Icons series covers her life, recordings and live performances, accompanied by a wide range of posters and photos. ...Show more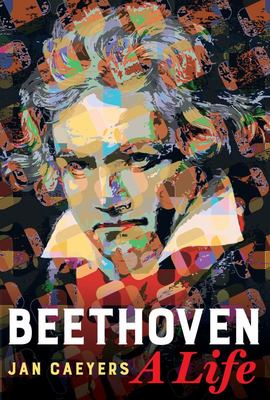 Beethoven, a Life
by Jan Caeyers; Daniel Hope (Foreword by); Brent Annable (Translator)
$57.95
AUD
Category: biography & memoir
This internationally bestselling biography of Ludwig van Beethoven, now translated into English for the first time, offers an unparalleled story of the composer's life and works. With unprecedented access to the archives at the Beethoven House in Bonn, renowned Beethoven conductor and scholar Jan Caeye rs expertly weaves together a deeply human and complex image of Beethoven--his troubled youth, his unpredictable mood swings, his desires, relationships, and conflicts with family and friends, the mysteries surrounding his affair with the "immortal beloved," and the dramatic tale of his deafness. Caeyers also offers new insights into Beethoven's music and its gradual transformation from the work of a skilled craftsman into that of a consummate artist. Demonstrating an impressive command of the vast scholarship on this iconic composer, Caeyers brings Beethoven's world alive with elegant prose, memorable musical descriptions, and vivid depictions of Bonn and Vienna--the cities where Beethoven produced and performed his works. Caeyers explores how Beethoven's career was impacted by the historical and philosophical shifts taking place in the music world, and conversely, how his own trajectory changed the course of the music industry. Equal parts absorbing cultural history and lively biography, Beethoven, A Life paints a complex portrait of the musical genius who redefined the musical style of his day and went on to become one of the great pillars of Western art music. ] ...Show more
$95.00
AUD
Category: entertainment
Charting the history of the blues from its rural roots in the American South, and focusing on the key musicians and singers who brought it recognition worldwide, The Blues: A Visual History is a unique and fully illustrated account of the development of the blues. This deceptively simple, 12-bar musical form has become the common denominator that has driven the popular music of the last hundred years. As John Lee Hooker put it: "The music we play . . . that music is the roots. Rock music, everything else, is like a branch on the same tree. It all comes from the Blues." ...Show more