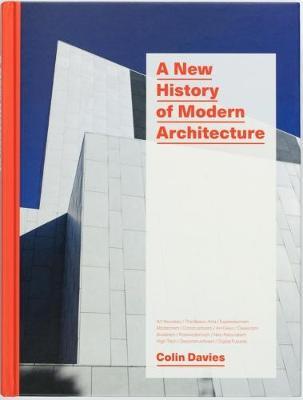 $55.00
AUD
Category: design
Combining a fascinating, thought-provoking and - above all - readable text with more than 800 photographs, plans and sections, this exciting new reading of modern architecture is a must for students and architecture enthusiasts alike. Organised largely as a chronology, chapters necessarily overlap to al low for the discrete examination of key themes including typologies, movements and biographical studies, as well as the impact of evolving technology and country-specific influences. ...Show more
$65.00
AUD
Category: design
Following the successful Hare + Klein: Texture Colour Comfort and compact edition comes a completely new book - Hare + Klein: Interior. This book from the Sydney multi award winning team of interior designers, showcases their signature use of texture, colour and scale in responsive interior design that has defined their practice to date. Featuring alluring photography, architectural sketches, fabric swatches and mood boards for fourteen properties this second book offers further insight into their design decisions and the stunning, timeless homes that they produce.   ...Show more
$110.00
AUD
Category: design | Series: Living in Style
What does a contemporary Art Deco interior look like to you? Is it glittering and cabaret-like, featuring marabou trims, sequin scales, and striking chevron stripes? Or is it elegance personified in the manner of a Marlene Dietrich trouser suit--soft and well-tailored, but accessorised dramatique? Thro ugh jewel-like furnishings that light up the room, ornate mirrors as beautiful as brooches, simple Japanese-style lighting, and bold, curvaceous furniture shapes, join design journalist Claire Bingham as she tours the most sumptuous, modern day Deco interiors--at home, on holiday, in restaurants and bars. Spanning ritzy venues to sublimely-styled houses, Living in Style The New Art Deco is all about 21st century Deco-inspired interiors--vivid, glamorous, polished, and self-assured. With chapters focusing on all facets of the Art Deco look, including designers, design details, paint palettes, and Art Deco accessories, this gorgeous interiors book opens the door to exclusive, charismatic, contemporary Deco spaces and offers abundant Art Deco design ideas and inspiration for beginners and experts alike. Vintage photographs contextualize the featured interiors, showcasing the icons of Art Deco that have immortalized the era and style. From 1920s and 1930s trendsetters swathed in silks and furs to swanky Dimore Studio-designed salons, this book celebrates the enduring appeal of a halcyon design age as modern and desirable as it is elaborate and luxurious. ...Show more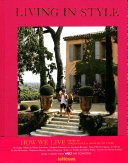 $120.00
AUD
Category: design | Series: Living in Style
Living in Style - How We Live visits the homes of creative workers, artists, and style icons all over the world and shares them with us via home stories.
$59.99
AUD
Category: design
Arguably the most stylish city in the world, Paris has long been known for its sleek, sophisticated interiors. This inspiring volume takes us on a tour of the French capital's most notable dwellings. These luxurious living quarters will truly take your breath away! The decor ranges from classic to conte mporary, with intriguing choices of furniture, finishes and materials. Reto Guntli's spectacular yet accessible photography makes you feel right at home. ...Show more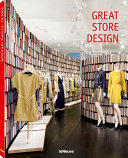 $49.99
AUD
Category: design
Glamorous, fascinating, and sometimes even magical: the flagship stores of the biggest brands combine interior design and product presentation to create a unique melange of style and image. Stores serve as a window into a very special world whether they are a concept store, pop-up store or a shrine to t he brand. The days are long gone when they were merely a sales floor; brands in the fashion, automotive, beauty and lifestyle sectors want to inspire shoppers with their spirit. This is what turns customers into diehard fans. Store design is the great art of staging and communicating a brand's values, and the supreme method of anchoring your brand in a customer's mind over the long term. As our daily activities move increasingly into the virtual sphere, people long for things that are accessible and approachable. Retailers must fight an increasingly difficult battle with online providers to win customers. A sophisticated mix of a wide variety of materials, spaces designed with eclectic ingredients or luxurious accents, and elegant lighting solutions become vehicles that convey the heart and image of a brand and create tactile and visual experiences for shoppers. In this manner, shops become event locations, favorite hangouts, and in the very best cases, a kind of living room for customers and friends. This opulent book shows the most amazing stores, talks to brand makers and creative artists and designers, and offers unique insights into the previously unknown world of brand design. Brands want to move us-and more and more, stores are where the magic happens. ...Show more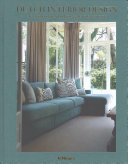 $120.00
AUD
Category: design
Like British pop music, Italian food, and German Cars, Dutch interior design is evolving into a trademark with its own quality seal. Leonie Hendrikse and Jeroen Stock are becoming the archetype of this new mastery in design. Under the Stock Interiors label, they fuse the Dutch interior design creed: joy ful experimentation unbound by convention with their own unique touch. The imaginative designs created at Stock Interiors center on the idea that memories are the colorful foundation of our lives. Their passion is learning about the homeowner's personality and memories, and translating them into an interior design that fits like a glove. You will fall in love with the featured homes and apartments that immediately embrace you with a wonderfully homey ambiance. Dutch Interior Design introduces you to the sumptuous designs of Leonie Hendrikse and Jeroen Stock with beautiful photography and incisive commentary. Superstar saxophone player and Stock Interiors customer, Candy Dulfer, compares their artistry to her own, saying "Great music is like a jigsaw puzzle: oddly-shaped interlocking pieces form a unique composition. Open this book to discover that the creations of Stock are just like a beautifully-composed song." ...Show more

$90.00
AUD
Category: design
Parsons The New School for Design has been synonymous with the best in American fashion for more than a century. The staggering influence of the school's many successful alumni has created a legacy that has grown in scale and scope over the decades. This volume explores that legacy through the testimony of its brightest stars, with interviews and exclusive archival sketches from Donna Karan, Alexander Wang, Jack McCullough and Lazaro Hernandez of Proenza Schouler, and many others. ...Show more

$90.00
AUD
Category: design
In her first-ever book, celebrity stylist Kate Young draws inspiration from iconic fashion moments in film to choose the most influential eveningwear styles of all time, and offers her expert insight as to why these looks are so definitive and are worth revisiting today for that special night out. Spann ing classic moments such as Elizabeth Taylor's timeless white silk chiffon dress in Cat on a Hot Tin Roof and Julia Roberts in that iconic red gown in Pretty Woman, this book, complete with a directory of go-tos, is an accessory no woman will want to dress for the dark without. ...Show more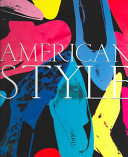 $140.00
AUD
Category: design
More than 200 American style icons are illustrated and defined in this book dedicated to the ever-changing persona of fashion in the United States.

$99.00
AUD
Category: design | Series: Icons Ser.
Shaker: Function, Purity, Perfection is an homage to the traditional Shaker values of graceand simplicity. Featured are twenty-eight essential pieces that highlight the defining elements of Shaker design and demonstrate a dedication to perfection. Designer and furniture expertSir Terence Conran speaks a bout the profound Shaker influence on twentieth-century furniture, and David Stocks and Jerry Grant of the Shaker Museum - Mount Lebanon illustrate Shaker history, tradition, and the furniture-making techniques that ensured lasting value and beauty. By David Stocks, Jerry Grant, and Sir Terence Conran ...Show more

$175.00
AUD
Category: design
When documentary photographer Matt Black interviews current artists, it's personal. His perceptive queries prompt artists to reveal intriguing pieces of their journeys. Damien Hirst shares the motivation behind his spot paintings; Robert Longo reflects on the symbolism in his work and the Men in the Cit ies series that brought him recognition. The conversations are casual, comfortable, and insightful. Illustrated with the artists' work, artists in their studios, and shots from Black's video interviews, Reflections is a unique foray from the printed page into the world of the cinematic, and a work of art in itself. ...Show more