Relaxation
by Gillian Ross (Read by)
$14.95
AUD
Category: audio books
Yoga Nidra or psychic sleep is an ancient practice of deep relaxation in which you draw your senses inwards and rotate your awareness through your body systematically releasing tension. It is an immensely enjoyable experience. When practised regularly, the benefits of yoga nidra cannot be overstated. It is deeply healing, rejuvenating and a natural and effective way of preventing the build up of stress in your body. The first of the two half-hour yoga nidras uses a deep breathing technique to induce the relaxation response. ...Show more
Playing With Fire
by Peter Robinson; Simon Slater (Read by)
$49.95
AUD
Category: audio books | Series: Inspector Banks Ser.
In the early hours of a cold January morning, two narrow boats catch fire on the dead-end stretch of the Eastvale canal. When signs of accelerant are found at the scene, DCI Banks and DI Annie Cabbot are summoned. But by the time they arrive, only the smouldering wreckage is left, and human remains have been found on both boats. The evidence points towards a deliberate attack. But who was the intended victim? Was it Tina, the 16-year-old who had been living a drug-fuelled existence with her boyfriend? Or was it Tom, the mysterious, lonely artist? As Banks makes his enquiries, it appears that a number of people are acting suspiciously: the interfering 'lock-keeper', Tina's cold-hearted step-father, the wily local art dealer, even Tina's boyfriend ... Then the arsonist strikes again, and Banks's powers of investigation are tested to the limit ... ...Show more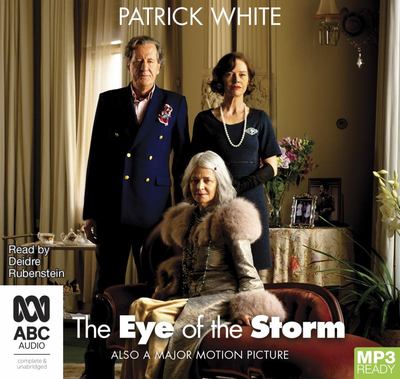 Eye of the Storm, The
by Patrick White; Deidre Rubenstein (Read by)
$39.95
AUD
Category: audio books
Elizabeth Hunter, an ex-socialite in her '80s, has a mystical experience during a summer storm in Sydney which transforms all her relationships: her existence becomes charged with a meaning which communicates itself to those around her. From this simple scenario Patrick White unfurls a monumental explo ration of the tides of love and hate, comedy and tragedy, impotence and longing that fester within family relationships. In the Sydney suburb of Centennial Park, three nurses, a housekeeper and a solicitor attend to Elizabeth, as her son and daughter convene at her deathbed. But, in death as in life, Elizabeth remains a destructive force on those who surround her. The Eye of The Storm is a savage exploration of family relationships – and the sharp undercurrents of love and hate, comedy and tragedy, which define them. ...Show more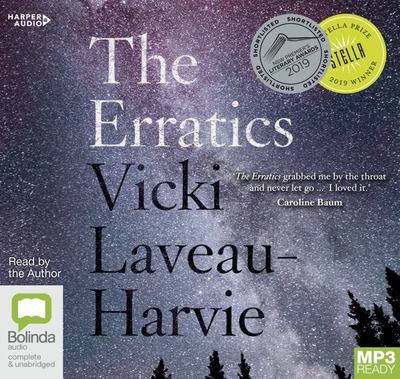 $29.95
AUD
Category: audio books
'We've been disowned and disinherited: there's not changing it, I say. When something bad happens to them, we'll know soon enough and we'll deal with it together. I don't realise it at the time, but when I say that, I imply I care. I imply there may be something to be salvaged. I misspeak. But I'm flyin g out anyway. Blood calls to blood; what can I tell you.'This is a memoir about a dysfunctional family, about a mother and her daughters. But make no mistake. This is like no mother-daughter relationship you know.When Vicki Laveau-Harvie's elderly mother is hospitalised unexpectedly, Vicki and her sister travel to their parents' isolated ranch home in Alberta, Canada, to help their father. Estranged from their parents for many years, Vicki and her sister are horrified by what they discover on their arrival. For years, Vicki's mother has camouflaged her manic delusions and savage unpredictability, and over the decades she has managed to shut herself and her husband away from the outside world, systematically starving him and making him a virtual prisoner in his own home. Vicki and her sister have a lot to do, in very little time, to save their father. And at every step they have to contend with their mother, whose favourite phrase during their childhood was: 'I'll get you and you won't even know I'm doing it.'A ferocious, sharp, darkly funny and wholly compelling memoir of families, the pain they can inflict and the legacy they leave, The Erratics has the tightly coiled, compressed energy of an explosive device - it will take your breath away. ...Show more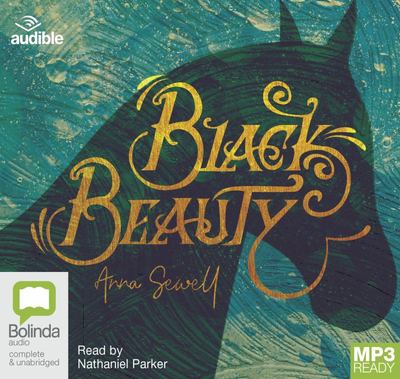 $24.95
AUD
Category: audio books
These unabridged volumes in the Illustrated Classics line are each bound in a beautiful cloth cover with full-color illustrations inside and foil stamping on the front.
$39.95
AUD
Category: audio books
An essential guide for every parent and educator – all you need to know about inspiring children to read. Some kids refuse to read, others won't stop. Either way, many parents question the best way to support their child's literacy journey. When can you start reading to your child? How do you find that special book to inspire a reluctant reader? What can you do to keep your tween reading into their adolescent years? Award-winning teacher librarian Megan Daley, the passionate voice behind the Children's Books Daily blog, has the answers to all these questions and more. She unpacks her twenty years of experience into this personable and accessible guide, enhanced with up-to-date research and first-hand accounts from well-known Australian children's authors. It also contains practical tips, such as suggested reading lists and instructions on how to run book-themed activities. "This is not a book. It's a magic key which will unlock a love of stories and reading within your child." REBECCA SPARROW, author of Find Your Tribe "Daley guides her reader with practical tips from the teacher librarians desk on how to raise happy little book-loving progeny. Raising Readers is now my go-to gift for new parents." JESSICA RUDD, author of Ruby Blues ...Show more
$39.95
AUD
Category: audio books
When the hunters become the hunted, ex-CIA agent Jed Walker is the man you need. In 2011, Seal Team Six killed Osama Bin Laden. Now, four years later, someone is eliminating Team Six - one by one they are turning up dead. Jed Walker, ex-CIA, is an outsider back in the game. He's been chasing down a sini ster group code-named Zodiac that the big guns - MI5, CIA, the Pentagon - have failed to eradicate. But as Walker follows the trail of bodies, uncovering secrets and making connections he's not supposed to make, he finds the answers are closer to home than he ever imagined. Revenge is the obvious motive, but nothing is ever that simple in love or in war. THE HUNTED is the second Jed Walker novel - a white-knuckled rollercoaster of action suspense. "Walker's so tough he's got muscles in his spit." WEST AUSTRALIAN ...Show more
$39.95
AUD
Category: audio books
With nothing else to lose Detective Dave Burrows volunteers for the most dangerous mission of his life. When Dave joined the forced he couldn't have foreseen the toll it would take on family life. Dave's wife, Melinda is unhappy about being left alone so much to raise their eighteen-month-old daughter, Bec. His interfering father-in-law isn't helping. He never thought he was good enough for his daughter and is not shy about telling Dave what he's doing wrong. When things come to a head at home, Dave's policing mate, Spencer, comes up with a plan. In a bid to search for the link between a murdered man and illegal stock trading Dave must put himself on the wrong side of the law. Dave knows what he's risking. If he's found out, he'll never see Melinda or Bec again. Far from saving his marriage, he could lose it all. ...Show more
$49.95
AUD
Category: audio books
Abigail Sorensen has spent her life trying to unwrap the events of 1990. It was the year she started receiving random chapters from a self-help book called The Guidebook in the post. It was also the year Robert, her brother, disappeared on the eve of her sixteenth birthday. She believes the absurdity of The Guidebook and the mystery of her brother's disappearance must be connected. Now thirty-five, owner of The Happiness Café and mother of four-year-old Oscar, Abigail has been invited to learn the truth behind The Guidebook at an all-expenses-paid retreat. What she finds will be unexpected, life-affirming, and heartbreaking. "Astonishingly wonderful and magical and moving and uplifting and DIFFERENT" MARIAN KEYES "A brilliant, beautiful, hilarious, heart-breaking, extraordinary book. I say this without bias, only awe." LIANE MORIARTY ...Show more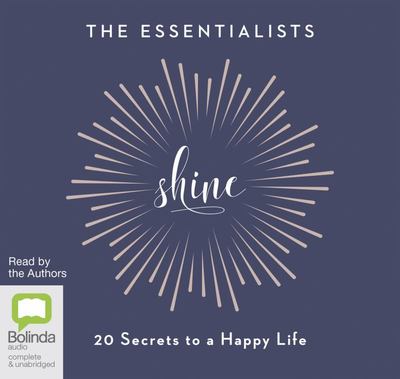 $29.99
AUD
Category: audio books
We live in a world of time famine, stuffocation and addiction to entertainment rather than education. So it's time to eliminate some of the noise and distraction and get back to the basic essentials. It's time to start living on purpose again. From The Essentialists comes Shine a short and stylish guide to 20 simple life skills that will help you to thrive. From 'Clarity' and 'Mindfulness' to 'Declutter' and 'Sleep', each chapter is enormously practical and truly inspiring - explaining the game-changing potential these techniques hold, and how to master them in easy steps. Discover the power of having a vision, learn how to set effective boundaries, and understand why keeping a journal can make you happier.It's not about doing more - it's about doing what's right for you so that you can truly shine. ...Show more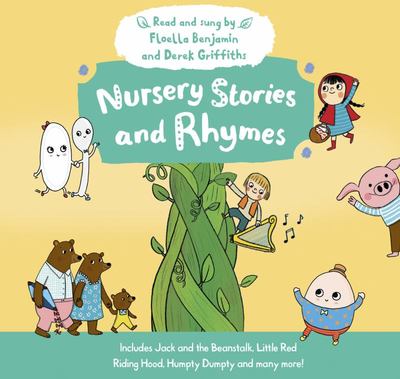 $19.99
AUD
Category: audio books
Climb up the beanstalk with Jack, march with the Duke of York and visit the bears with Goldilocks in Nursery Stories and Rhymes! These popular tales and rhymes read and sung by well-known children's TV presenters Floella Benjamin and Derek Griffiths, with added sound effects and music, will keep childre n listening again and again, at home or in the car.Stories and Rhymes:Jack and the BeanstalkLittle Red Riding HoodGoldilocks and the Three BearsThe Three Little PigsThe Ugly DucklingChicken LickenRumpelstiltskinThe Magic Porridge PotThe Enormous TurnipThe Grand Old Duke of YorkMary Had a Little LambLittle Miss MuffetHickory Dickory DockMary, Mary Quite ContraryHumpty DumptyOne, Two, Buckle My ShoeHey Diddle DiddleJack & JillPolly Put the Kettle On ...Show more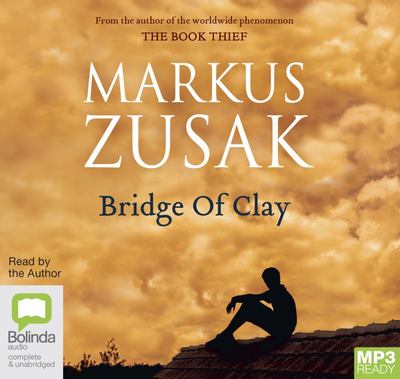 $49.95
AUD
Category: audio books
An unforgettable and sweeping family saga from Markus Zusak, the storyteller who gave us the extraordinary bestseller THE BOOK THIEF, lauded by the New York Times as "the kind of book that can be lifechanging." "One of those monumental books that can draw you across space and time into another family's experience in the most profound way." --The Washington Post "Mystical and loaded with heart, it's another gorgeous tearjerker from a rising master of them." --Entertainment Weekly "Devastating, demanding and deeply moving." --Wall Street Journal    The breathtaking story of five brothers who bring each other up in a world run by their own rules. As the Dunbar boys love and fight and learn to reckon with the adult world, they discover the moving secret behind their father's disappearance.   At the center of the Dunbar family is Clay, a boy who will build a bridge--for his family, for his past, for greatness, for his sins, for a miracle.   The question is, how far is Clay willing to go? And how much can he overcome?   Written in powerfully inventive language and bursting with heart, BRIDGE OF CLAY is signature Zusak. ...Show more