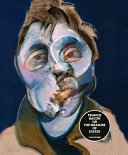 $99.00
AUD
Category: art
- A thoroughly illustrated monograph of Francis Bacon by a personal friend of the artist- An exceptional collection of Bacon imagery, reproduced to the highest quality- Approximately 160 images, including major works such as Three Studies for a Crucifixion, assembled in a beautifully designed book- Biog raphical information presented alongside in-depth art analysisAn intimate insight into the life and work of Francis Bacon, written by Yves Peyr , a close friend of the artist. This comprehensive monograph details Bacon's artistic journey, from his early design work in the 1920s to his disturbing, emotive triptychs of the 1980s. Tormented, twisted, and jarringly dissonant, Bacon's divided vision of the world swung between civilization and barbarism, beauty and ugliness, life and death. His study of classical culture and western mythology led him to depict darkly sublime worlds of violence and madness that intrigue as much as they evoke visceral disgust. This monograph begins with a biography, relating the life of Francis Bacon, his stories and inspirations; before delving into a sharp analysis of his work. Peyr 's personal connection with Bacon makes Francis Bacon a detailed and touching story, inviting the reader on a philosophical, poetic and artistic stroll through the artist's mind. ...Show more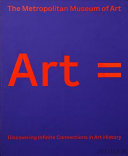 $120.00
AUD
Category: art
An entirely new approach to exploring global art history, presented through the lens of one of the world's leading art museums Featuring more than 800 artworks from the collection of The Metropolitan Museum of Art, New York, this groundbreaking book - organized by thematic keywords rather than the usua l chronological or geographical categories, and drawing upon analytics from The Met's online Heilbrunn Timeline of Art History - offers fresh, unconventional ways of engaging with visual culture. Beyond the wealth of illustration, more than 160 engaging curatorial essays place the works in wider contexts, while a foldout, detachable timeline offers further perspective. ...Show more
The World Goes Pop
by Jessica Morgan (Editor); Lina Džuveroric (Contribution by); Flavia Frigeri (Editor); David Crowley (Contribution by); Alison Gingeras (Contribution by); Giulia Lamoni (Contribution by); Kalliopi Minioudaki (Contribution by); Reiko Tomii (Contribution by); Sarah Wilson (Contribution by); Mercedes Trelles Hernandez (Contribution by)
$49.99
AUD
Category: art
A global survey of Pop art that reassesses its roots, impact, and legacy This groundbreaking book surveys the concurrent engagements with the spirit of Pop throughout the world, from the frequently studied activity in the United States, England, and France to less well-known developments in Central and Eastern Europe, Latin America, Asia, Africa, and the Middle East. One of the first publications to examine Pop art with this global scope, The World Goes Pop explores the wide-ranging movements that developed on different continents, such as Nouveau R alisme, Neo Dada, New Figuration, and Spiritual Pop. This unique presentation offers the opportunity to compare how Pop art around the world differed due to geography, local traditions, and different cultures' social and political underpinnings. Fascinating essays touch upon key themes that factored into various Pop movements, including feminism, political representation, sexual politics, and seriality. A bold design and 200 striking illustrations showcase pieces by more than 60 artists, many of whose works have never been exhibited outside their home nations. The book also features a combined interview with a number of the living artists featured within, giving important insight into the thoughts and processes of Pop's international practitioners. ...Show more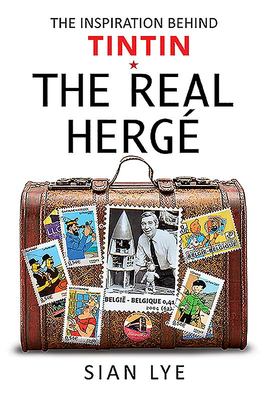 $59.99
AUD
Category: art
Herg created only twenty-four Tintin books which have been translated into more than seventy languages and sold 230 million copies worldwide.The Real Herg The Inspiration Behind Tintin takes an in-depth look at the man behind the cultural phenomenon and the history that helped shape these books.As wel l as focussing on the controversies that engulfed Herg , this biography will also look at his personal life, as well as the relationships and experiences that influenced him. ...Show more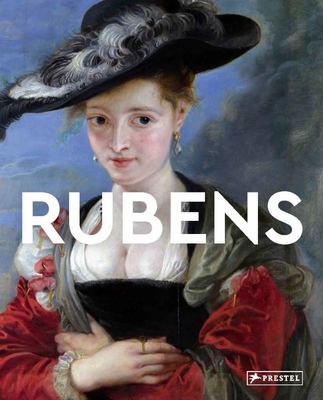 $26.99
AUD
Category: art | Series: Masters of Art Ser.
Arguably the greatest artist of the Baroque period, Peter Paul Rubens was an accomplished painter and draftsman, as well as a valued diplomat. This accessible examination of his life and work looks at every aspect of Rubens's oeuvre; from his commissioned portraits of royalty and the nobility to his mag nificent representations of ancient myths, Biblical stories, and historical events. This incisive biography traces his life as a student in Venice, where he encountered the works of Titian and Tintoretto, the establishment of his studio in Antwerp, and the lucrative patronages of Marie de' Medici and Phillip IV. Full page reproductions of Rubens's work communicate his energetic and dynamic style, along with his masterful use of color and sensuous depictions of the human body. ...Show more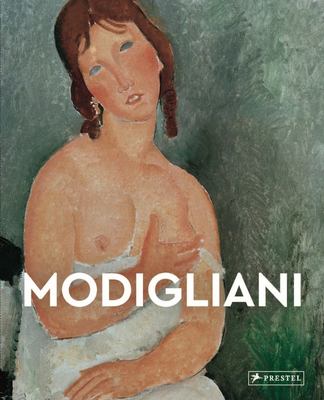 $26.99
AUD
Category: art
Discover the dramatic life and work of Amedeo Modigliani, a pioneer of modern figurative painting.   Amedeo Modigliani experimented with sculpture and drawing, but is primarily known for his paintings of nudes and portraits characterized by elongated figures, faces, and necks. He began painting in his youth in Italy before moving to Paris in 1906, during the height of the avant-garde movement. Influenced by Henri de Toulouse-Lautrec and Paul C zanne, Modigliani developed his own unique, uncharacterizable style. His nudes upended traditions at the time due to their immodesty, candid sexuality, and ability to convey the subject's personality. Because of the works' scandalous nature, Modigliani had very little success with his paintings while he was alive. This volume features stunning full-page illustrations of Modigliani's works, along with information about his life, including his bohemian, over-the-top lifestyle and his untimely, tragic death. Featuring some of Modigliani's best-known works, this book gives an insightful and comprehensive overview on the artist known for modernizing figurative painting. ...Show more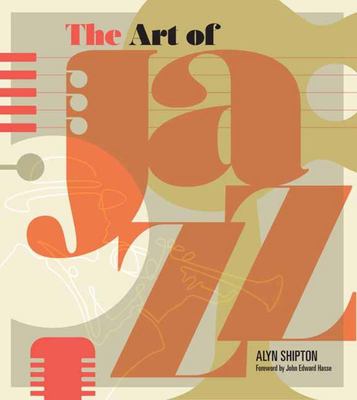 $61.99
AUD
Category: art
Everyone knows jazz is on the cutting edge of music, but how much do you know about its influence in the visual arts? With album covers that took inspiration from the avant-garde, jazz's primarily African American musicians and their producers sought to challenge and inspire listeners both musically and visually. Arranged chronologically, each chapter covers a key period in jazz history, from the earliest days of the twentieth century to today's postmodern jazz. Chapters begin with substantive introductions and present the evolution of jazz imagery in all its forms, mirroring the shifting nature of the music itself. With two authoritative features per chapter and over 300 images, The Art of Jazz is a significant contribution to the literature of this intrepid art form. ...Show more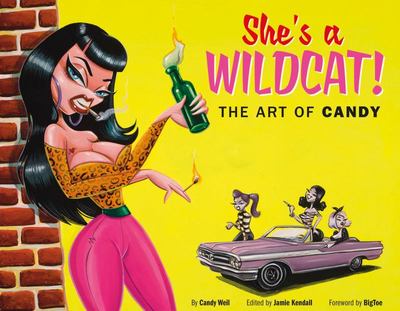 $75.00
AUD
Category: art
Born of color and light in Long Beach, a prot g of legendary lowbrow icon The PIZZ, Candy has struck a fever in the landscape of pop surrealism. Her damsels of the West, exotic tiki vixens, sultry hot-rod gals, and weirdo monsters have graced galleries, books, and magazines as far out as France, Italy, Germany, Japan, and Australia. Now, for the first time, Candy Weil's wild and wondrous works are collected and served up as the sexy, funny cartoon cocktail your eyes so desperately need. Over 200 color and black-and-white pieces, as well as sketches from various stages of her creative process, showcase Candy's unforgettable, eye-popping style and her growing fame in the lowbrow scene. Featuring a foreword by BigToe, this collection is a must-have for all lowbrow, vintage, and pop surrealism art lovers. ...Show more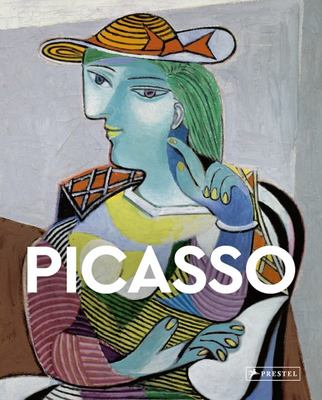 $26.99
AUD
Category: art | Series: Masters of Art Ser.
Discover the motifs, masterpieces, and driving forces behind the artist Pablo Picasso.   Picasso was arguably the most influential artist of the 20th century. Over the course of a career that spanned seven decades--and included thousands of paintings, sculptures, ceramics, drawings, prints, and tapest ries--his work continued to evolve in response to his own life and to events in the world around him. This elegant introduction to Picasso offers lively artistic and biographical commentary, as well as beautiful reproductions of key works. Readers will discover why Picasso's work is often categorized by "periods" and his masterful achievements in the realms of neoclassicism, surrealism, and sculpture--in short, how his tremendous body of work reflected the development of modern art in the 20th century. ...Show more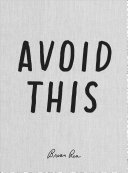 $29.95
AUD
Category: art
This collection of bad behavior from acclaimed artist and illustrator Brian Rea will make you cringe, snicker, and compulsively turn the page for more. Rea's simple yet poignant scenes depict a version of life so close to our everyday that it's best to laugh so you don't cry.Avoid This is made for mille nnials and lovers of black humor. The handsome textured hardcover gives only a hint of the dark delights within. ...Show more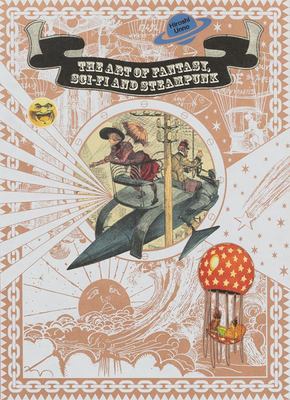 $60.00
AUD
Category: art
A beautiful visual history book of fantasy art from Romanticism and steampunk to modern illustrations from novels. Art has always been one of the most vivid ways to express people's imagination. Fantasy art illustrates the full range of human fears and dreams, from mythology, the Bible, and the artist's own original and exciting stories. This book describes the history of fantasy art from Romanticism in the 18th century to the modern era by exploring the masterpieces of fantasy artists: William Blake, John Martin, Albert Robida, Jules Gabriel Verne, H.G. Welles, and more. It also shows illustrations from science fiction and fantasy novels such as Mary Shelley's Frankenstein, poems and stories by Edgar Allan Poe, mystery novels by Agatha Christie, and contemporary fantasy novelists such as J.R.R. Tolkien and Michael Ende. This book illustrates the remarkable transition of fantasy art that occurred in 19th century when steampunk was introduced to the fantasy art world. Steampunk was unique because it was a fantasy-based style that was inspired by a real event, the Industrial Revolution. Today, the influence of steampunk can be seen in everywhere, from legendary films by Walt Disney and Hayao Miyazaki's Studio Ghibli. This book will surely satisfy all lovers of fantasy art and literature. ...Show more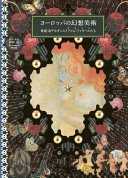 $70.00
AUD
Category: art
(Bilingual version) A magnificent visual history of Decadence, Aestheticism and Symbolism presented by Hiroshi Unno Across time and space, the motifs and images of Decadence are repeatedly depicted in literature, fine arts, music and other art forms. This book presents numerous historically important ar t works spanning from the 19th century to Surrealism, including notable European illustrators such as Odilon Redon, Gustav Klimt, and much more. Each chapter comprehensively showcases such art works, grouping them by stylistic category or artistic movement: Pre-Raphaelite Brotherhood; Symbolism in France, Germany and Belgium; Wiener Secession; Art Nouveau and Art Deco; Eroticism; book illustrators; Surrealist artists and so on. This collection also explores the theme of the femme fatale through representations of Sirens, mermaids and witches, as well as characters from Greek mythology, modern literary works, and so on. Approximately 370 great art works are presented in a stylish layout designed by Reiko Harajo, the renowned book designer and creator of the gorgeous book designs of past PIE titles: George Barbier, William Morris and Harry Clarke. These art titles are available in English and include columns on themes related to these works. The Art of Decadence is sure to become a most treasured book for artists and illustrators, especially those with a keen interest in 19th century European Art. ...Show more