$68.95
AUD
Category: art | Series: Cambridge Companions to the History of Art
From rock art to Australian modernism, from bark paintings to the Heidelberg School, The Cambridge Companion to Australian Art provides a wide-ranging overview of the movements, themes and media found in Australian art. This Companion features essays that explore the influence of different cultures on A ustralian art, written by some of the leading scholars and professionals working in the field. Generously illustrated with over 200 colour images, from more than 40 collections and sites throughout Australia, this Companion provides a comprehensive exploration of the artistic identity of past and present Australia. ...Show more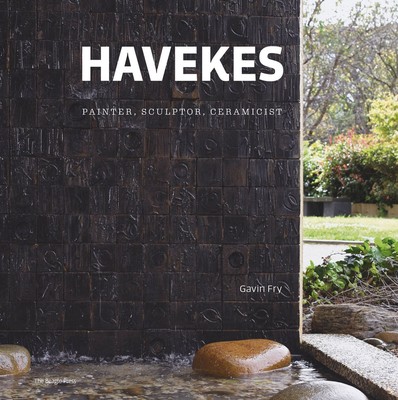 $99.00
AUD
Category: art
'Gerard Havekes was outrageously big in every way – he was a mighty, creative force. A big, tall man, who commanded attention by his very presence, a man who embraced life with gusto. Wherever he went he would inevitably, naturally dominate the space, ruling over his domain at home or in his work space with authority, charming his clients or entertaining gatherings of friends, students, artists, architects, writers, academics. He was like a magnet, a true artist with a European heart, an impressive knowledgeable speaker, a mighty creative force. Arrogant, intelligent, opinionated, and always interesting, one certainly couldn't ignore his presence. His deep voice, with its heavy Dutch overtones would resonate, dominating the conversation, as he freely expressed his views on the unimpressive state of the arts in Australia, while delighting us with his extensive knowledge of the arts and literature world-wide, his political and historical awareness, and fascinated us with stories of his extraordinary war experience in Indonesia and Holland.' This is how Babette Hayes describes Gerard Havekes whom she met in 1968 and became a great friend. Havekes had already established himself in the Australian art world with some remarkable constructions. He arrived in Australia in 1950 from Indonesia and by 1953 he was exhibiting in the Blake and Archibald Prizes. He acquired many loyal friends from all parts of the world, including John Olsen who has written the foreword to this book. Gavin Fry's text places Havekes in exciting times, both for Australian art and the broader nation, in the boom years after World War Two. The evolution of this multi-talented artist, who was accorded a Retrospective in 1981 at the prestigious Philips Centre in Eindhoven, highlights the diversity and cultural richness that European migration brought to Australia. The book covers the many phases in Havekes' work, finishing with the masterly fountain he made in 1999 for a private house, his last and probably greatest work. ...Show more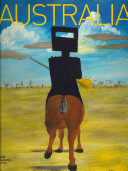 $110.00
AUD
Category: art
This landmark book charts the development of Australian art, from early Aboriginal work to that of the first colonial settlers, immigrant artists of the twentieth century and the culturally diverse inhabitants of the country today. Exploring this eclectic 300-year history, the book also celebrates key m oments in the Australian canon, such as Sidney Nolans iconic paintings about the outlaw Ned Kelly, begun in the 1940s. In recent years the tenacious influence of European art on Australian practice has waned, making way for a highly original native art scene of international standing. Such contemporary artists as Tracey Moffatt, Fiona Hall and Vernon Ah Kee are also represented here. The art of this continent is indelibly linked to its epic landscape. This book focuses especially on this complex and evolving alliance, illustrating in paintings, prints, drawings, photographs and film and video stills the distinctive Australian terrain, and examining the ways in which Australian artists have sought to negotiate their identities in relation to the extremes of their land. ...Show more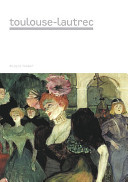 $29.99
AUD
Category: art | Series: Masters of Art S.
Henri Matisse, one of the pioneering masters of twentieth-century art, was an extremely versatile and productive artist. Throughout his long career from the 1830s to his death in 1954, his art was nourished by a variety of movements: Neoclassicism, Realism, Impressionism, and Post-Impressionism. He was an outstanding draftsman and sculptor, but was most widely recognized and loved for his vibrant and colourful paintings, which are the focus of this book. In his short lifetime of only thirty-seven years from 1864 to 1901, Henri de Toulouse-Lautrec created work that has become iconic of popular Parisian life during the time in which he lived - the theatre, the circus, dance halls, cafes, and brothels. His work is brimming with the emotion and atmosphere of such famous locales as the Moulin Rouge, rendered in a style influenced by the Impressionists but distinguished by his own distinct and masterly handling of line. Jan Vermeer's mysterious and poetic paintings have continued to fascinate us. The recent Hollywood film which took its title from the painting - The Girl with a Pearl Earring - attests to the lasting power that fills his simple, studied, everyday scenes. attributed Saint Praxedis. ...Show more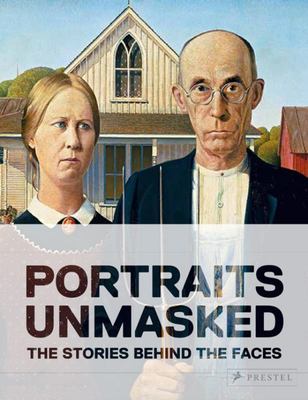 $65.00
AUD
Category: art
The world's most famous portraits and the hidden stories behind their subjects are explored in this fascinating and highly entertaining book. Portraiture is one of the oldest and most studied genres of art. While most scholars will look at a painting's composition, style, and themes, often questions rem ain unanswered--who were these people and why were they painted? This entertaining book reveals the identities and lives of some of the most famous characters that populate art history--from the Renaissance to the 21st century. Readers will learn how the fifteen-year-old subject of da Vinci's Lady with an Ermine nearly destroyed a marriage; that van Dyck's depiction of Prudence in wild clothes is actually one of the most controversial aristocrats of the seventeenth century; and that Francis Bacon's character George Dyer was a man he met in a Soho nightclub. These and other stories behind works by Picasso, Klimt, Rubens, Warhol, and dozens of other artists show how portraiture remains one of the most enthralling genres. Based on art scholarship and conveyed in an accessible tone, these fascinating tales of power, lust, intrigue, jealousy, vengeance, and romance will help readers understand masterpieces of art history in an entirely new light. ...Show more
$26.99
AUD
Category: art | Series: Masters of Art Ser.
Explore Hieronymus Bosch's fantastic illustrations of the afterlife and other religious concepts and narratives. Although Bosch's known works amount to no more than two dozen paintings and a handful of drawings, the artist had an enormous impact on religious imagery during his lifetime and for centuries afterward. His enigmatic and mind-bending depictions of humans, animals, and nature undoubtedly influenced the surrealist movement of the 20th century. This book explores Bosch's works in terms of medieval morality, the religious beliefs of his time, and the Northern Renaissance in general. This elegant volume offers exquisite, full-color reproductions that afford readers the opportunity to linger over the works' amazing details. The accompanying text examines Bosch's singular place in the canon of Western art, as a revolutionary portrayer of the imagination, and as a pioneer in the depiction of heaven and hell. ...Show more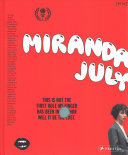 Miranda July
by Miranda July; Julia Bryan-Wilson (Introduction by)
$105.00
AUD
Category: art
Filmmaker. Author. Performer. Shopkeeper. Miranda July--the most impressive cross-disciplinary artist of her generation--is brought into focus in this career-spanning retrospective.   Regardless of the medium, July's daring, urgent, and idiosyncratic voice finds unexpectedly accessible forms that reflec t the poignancy and strangeness of the human plight. In film, fiction, performance, public art, commerce, and even a smartphone app, July deftly explores themes of inclusivity, desire, fear, and fantasy. This chronological survey spans the artist's entire career to date, including her early plays and fanzines, participatory works, and personal projects which illuminate the multidimensionality and timeliness of her work.   Miranda July is brought to life in an introductory interview with Julia Bryan-Wilson and candid recollections by friends, collaborators, curators, assistants, and audience members: Carrie Brownstein, David Byrne, Spike Jonze, Sheila Heti, Hans Ulrich Obrist, and July herself. This revealing, insightful commentary provides an intimate perspective on the artist's ever-evolving process. July may be impossible to categorize, but the enduring importance of her work and her status as an essential cultural icon is irrefutable. ...Show more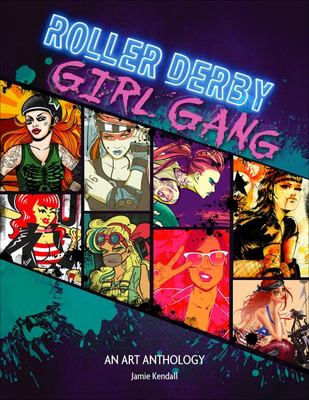 $85.00
AUD
Category: art
"In this book, many of the depictions of what a girl gang is are not the most admirable. They are often belligerent, rude, violent, and lewd. But it sure does make for great art and entertainment. However, if you can overlook the vices of the girl gang, you'll find their best aspects to be those shared with a roller derby team: a devil-may-care sense of fun, unassailable confidence, and a formidable sense of camaraderie." This explosive collection features more than 400 roller derby and girl gang-inspired artworks from 52 of today's most kick-ass artists from around the world. With posters, logos, fan art, pinups, and more, Roller Derby / Girl Gang serves as a scrapbook of rough-and-tumble, fun-loving girls banding together to take on the world. Includes a playlist of favorite bad-girl anthems curated by the artists, lists of their all-time favorite girl gangs, and a foreword by Samara Pepperell, a.k.a. Lady Trample. ...Show more
$19.99
AUD
Category: art | Series: Penguin Modern Classics
How do we see the world around us? "The Penguin on Design" series includes the works of creative thinkers whose writings on art, design and the media have changed our vision forever. "Seeing comes before words. The child looks and recognizes before it can speak." "But, there is also another sense in whi ch seeing comes before words. It is seeing which establishes our place in the surrounding world; we explain that world with words, but word can never undo the fact that we are surrounded by it. The relation between what we see and what we know is never settled." John Berger's "Ways of Seeing" is one of the most stimulating and influential books on art in any language. First published in 1972, it was based on the BBC television series about which the (London) "Sunday Times" critic commented: 'This is an eye-opener in more ways than one: by concentrating on how we look at paintings ...he will almost certainly change the way you look at pictures.' By now he has. ...Show more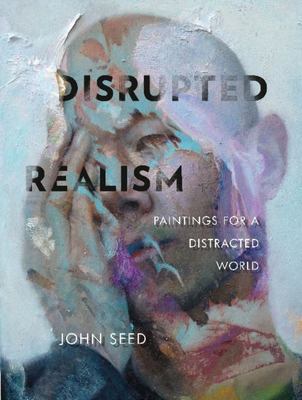 $120.00
AUD
Category: art
Disrupted Realism is the first book to survey the works of contemporary painters who are challenging and reshaping the tradition of Realism. Helping art lovers, collectors, and artists approach and understand this compelling new phenomenon, it includes the works of 38 artists whose paintings respond to the subjectivity and disruptions of modern experience. Widely published author and blogger John Seed, who believes that we are "the most distracted society in the history of the world," has selected artists he sees as visionaries in this developing movement. The artists' impulses toward disruption are as individual as the artists themselves, but all share the need to include perception and emotion in their artistic process. Six sections lay out and analyze common themes: "Toward Abstraction," "Disrupted Bodies," "Emotions and Identities," "Myths and Visions," "Patterns, Planes, and Formations," and "Between Painting and Photography." Interviews with each artist offer additional insight into some of the most incisive and relevant painting being created today. ...Show more
Women, Art, and Society
by Whitney Chadwick; Flavia Frigeri (Epilogue by)
$39.99
AUD
Category: art | Series: World of Art Ser.
Art historian Whitney Chadwick's acclaimed bestselling study challenges the assumption that great women artists are exceptions to the rule who "transcended" their gender to produce major works of art. While introducing some of the many women since the Middle Ages whose contributions to visual culture ha ve often been neglected, Chadwick's survey reexamines the works themselves and the ways in which they have been perceived as marginal, often in direct reference to gender. In her discussion of feminism and its influence on such a reappraisal, she also addresses the closely related issues of ethnicity, class, and sexuality.This revised edition features a completely redesigned interior and full-color illustrations. With a new preface and epilogue from this emerging authority on the history of women artists, curator and professor Flavia Frigeri, this revised edition continues the project of charting the evolution of feminist art history and pedagogy, revealing how artists have responded to new strategies of feminism for the current moment. ...Show more